MUAHHH HA HA HA!!! It is that time of year again!
Sorry I've been doing such a good ghost impression here on the blog lately!! We are eye balls deep in permits and blueprints and elevations, etc.... at ParkView. Lots of work, but not a lot of exciting blog content. And with all that work there hasn't been much of anything happening back here at home, besides getting a little ghoulish. I am just happy Sean gets home tomorrow after being away for the last week, so I can finally finish up a few blog posts that have been on the back burner. Being a full time mom/renovator/housekeeper is not easy alone, so I had to drop Blogger from my job description for the last few days.
But back to the REAL scary stuff! Wren and I had a blast getting into the Halloween groove this year. She is at a great age to help decorate now that she knows what is happening and what to look forward too (she has been practicing her "trick or treat" lines nightly!}.
Our decorating strategy this year centered around 'the Birds' again. We already had quite a murder of crows last year but we added a few more.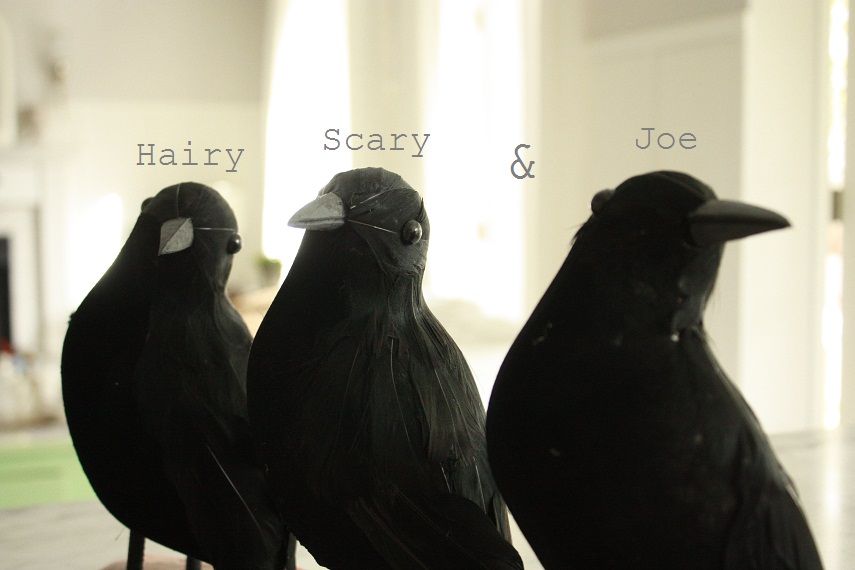 Last year I got all my crows at Michael's but I was insanely excited to discover a hoard of goodies at the Dollar Store lately. All of these spooky creatures were $2 or less at Dollarama, and I also loaded up on black cheese cloth (only $1!) to cover dressers, tables, and lamps around the house.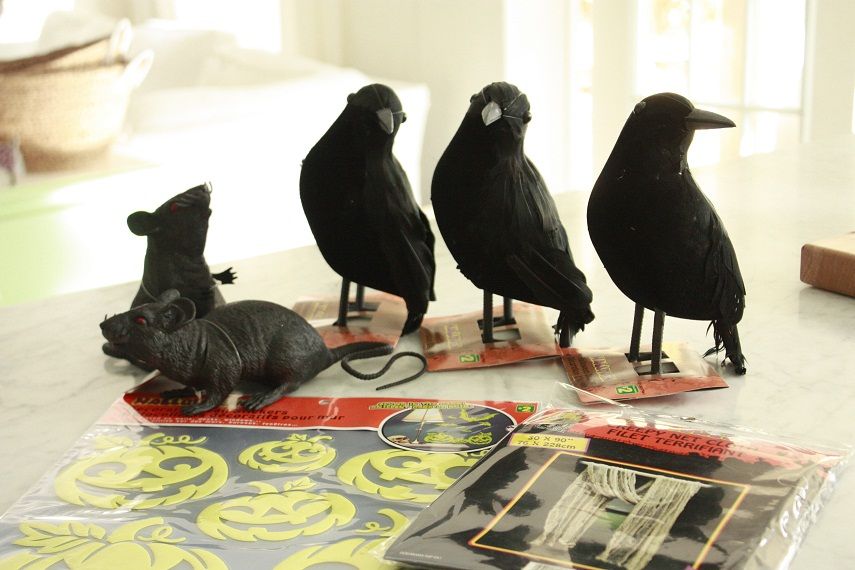 Here is a little glimpse into our temporarily Haunted House: