This seemed like a cooler idea than a folded piece of cardstock.
So I don't think this is a project you will want to do on laundry pins you still use on laundry, because I will confess that this glitter is a pest. That is probably the nicest thing I can say about the fact that it is just hangs around and sticks to everything... countless vacuumings and wipe downs later. Glamorous laundry isn't ready for these babies.
But super cute Valentine's or little gifts are ready! I found this chunky glitter at De Serres for $3.95 and picked up the laundry pins for $1.99 (for a pack of 50) at Target to glam up Wren's Valentine's.
I glued, Wren glittered and it was a fun little afternoon.
A little stamp with a happy message on the pins and we left them to dry over night. Paired with a goodie bag (bag of 12 from the $1 section in Target) we then spent a couple days assembling Wren's Valentine's.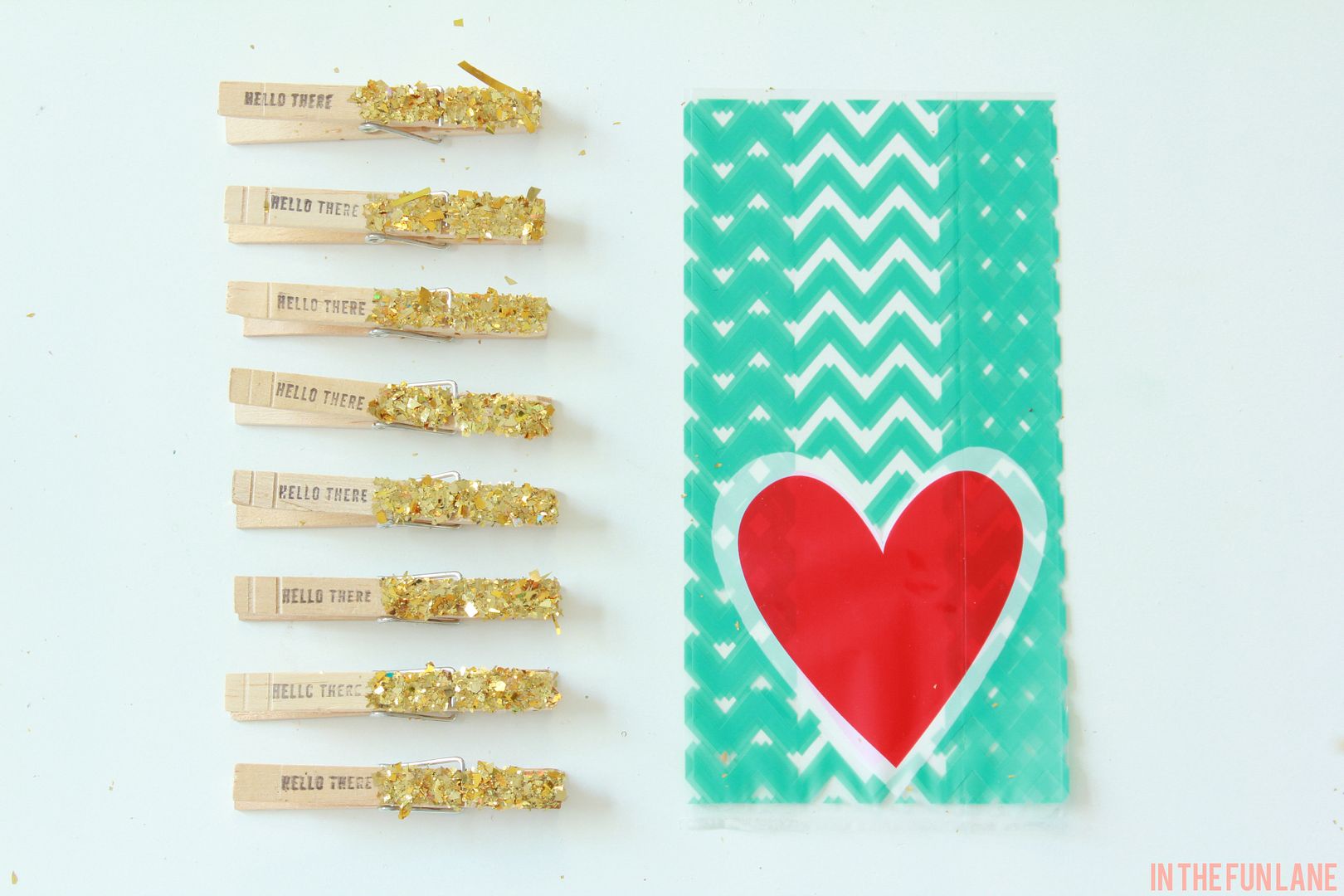 This is the first year Wren printed all her own class Valentine's, and since there were 24 to do we started early and spread out the printing job over a few days so it wasn't too overwhelming for her. She wanted to use one of our punches and embellish her tags a little more with some hearts then we filled them with goodies!
We have a few allergies to work around in Wren's class so we thought it was best to just do sweet-gifts instead of sweets. The stickers, tattoos and playdough are all from Target and to do 24 bags was around $20.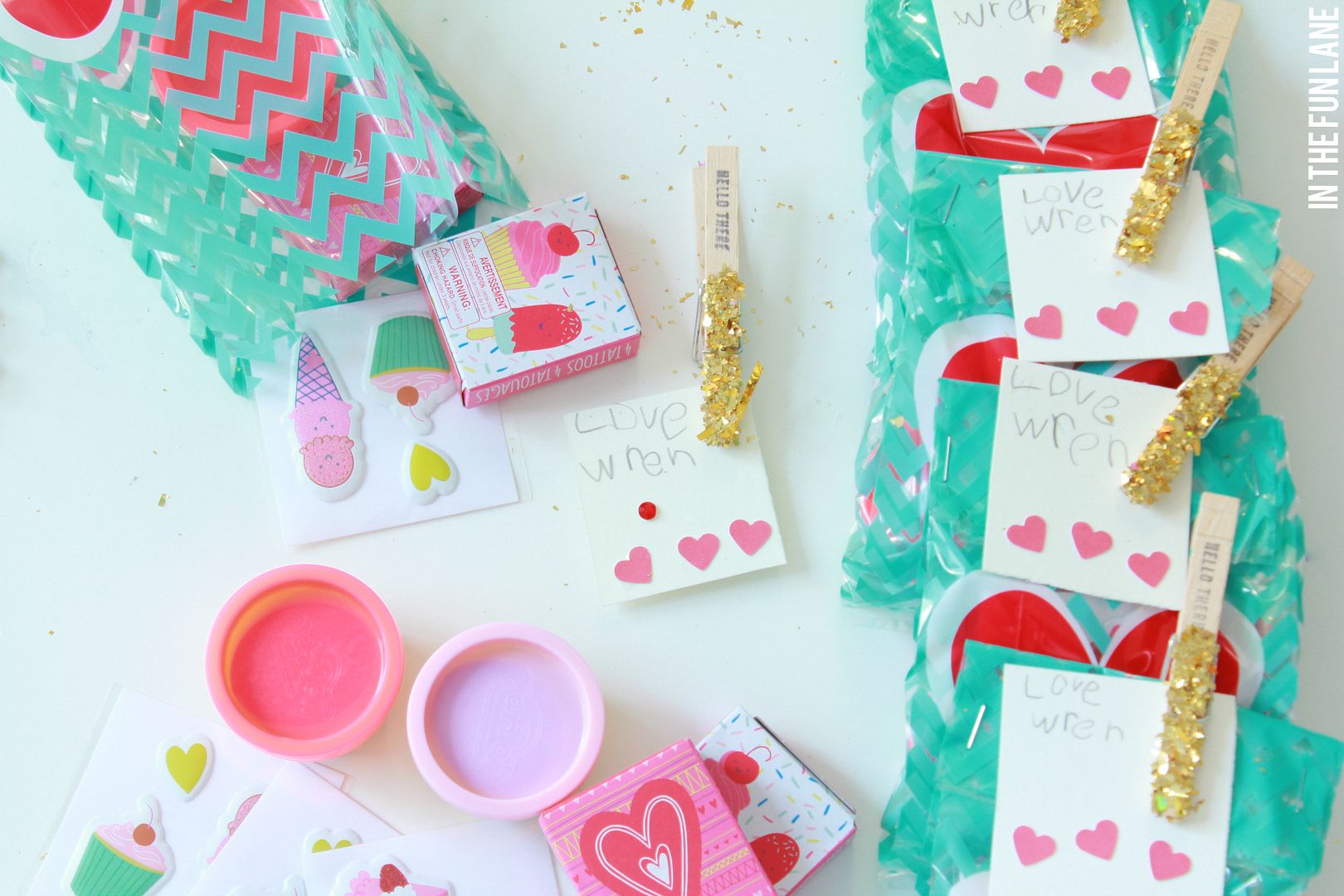 Her big school party can't come soon enough! She is dying to hand her little creations out.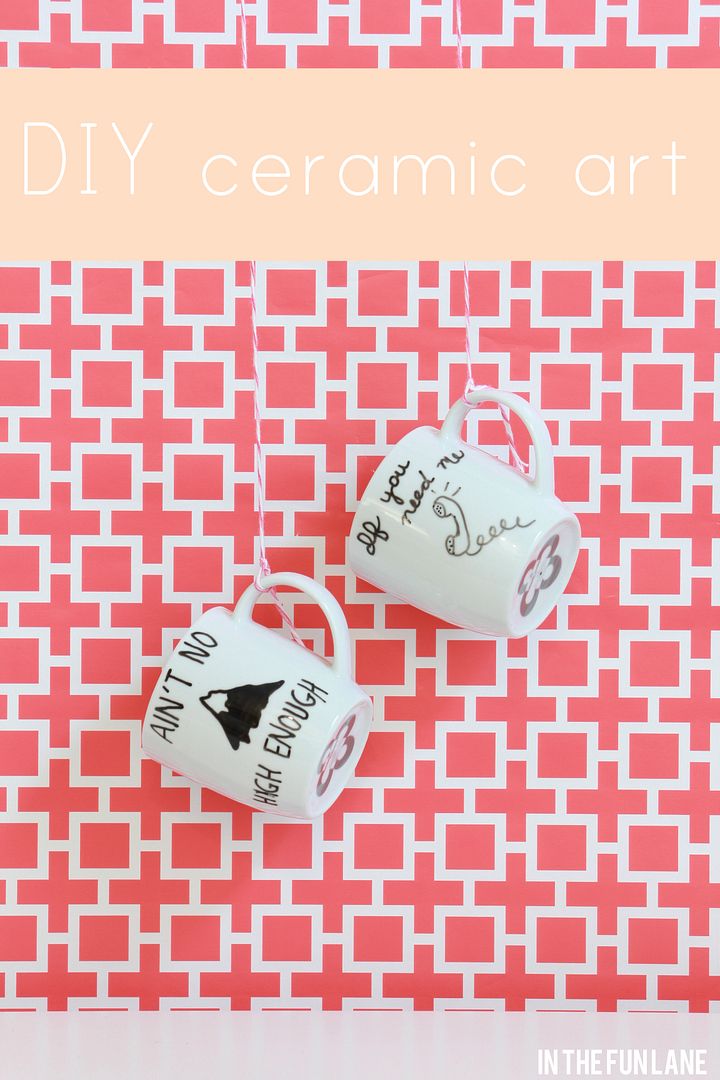 This year I wanted to do something sweet, but not as candy-focused for our Valentine's. Hard work for an admitted sweet tooth!
I decided to come up with some personalized creations for all our friends and family using mostly stuff we had laying around. What is one thing I have laying around in mass quantities??? dishes, dishes and more dishes. Not that we host staggering numbers of parties, I blame the hoard-sized collection on cool thrift store finds, garage sales and loading up at my Dad's restaurants. There is no shortage of plates in this house. But if you don't have a ton to spare I highly recommend hitting the thrift store for a handful of pieces!
And got to work. I didn't want things to look too perfect or polished, brush strokes and little imperfections just add to the fun and charm.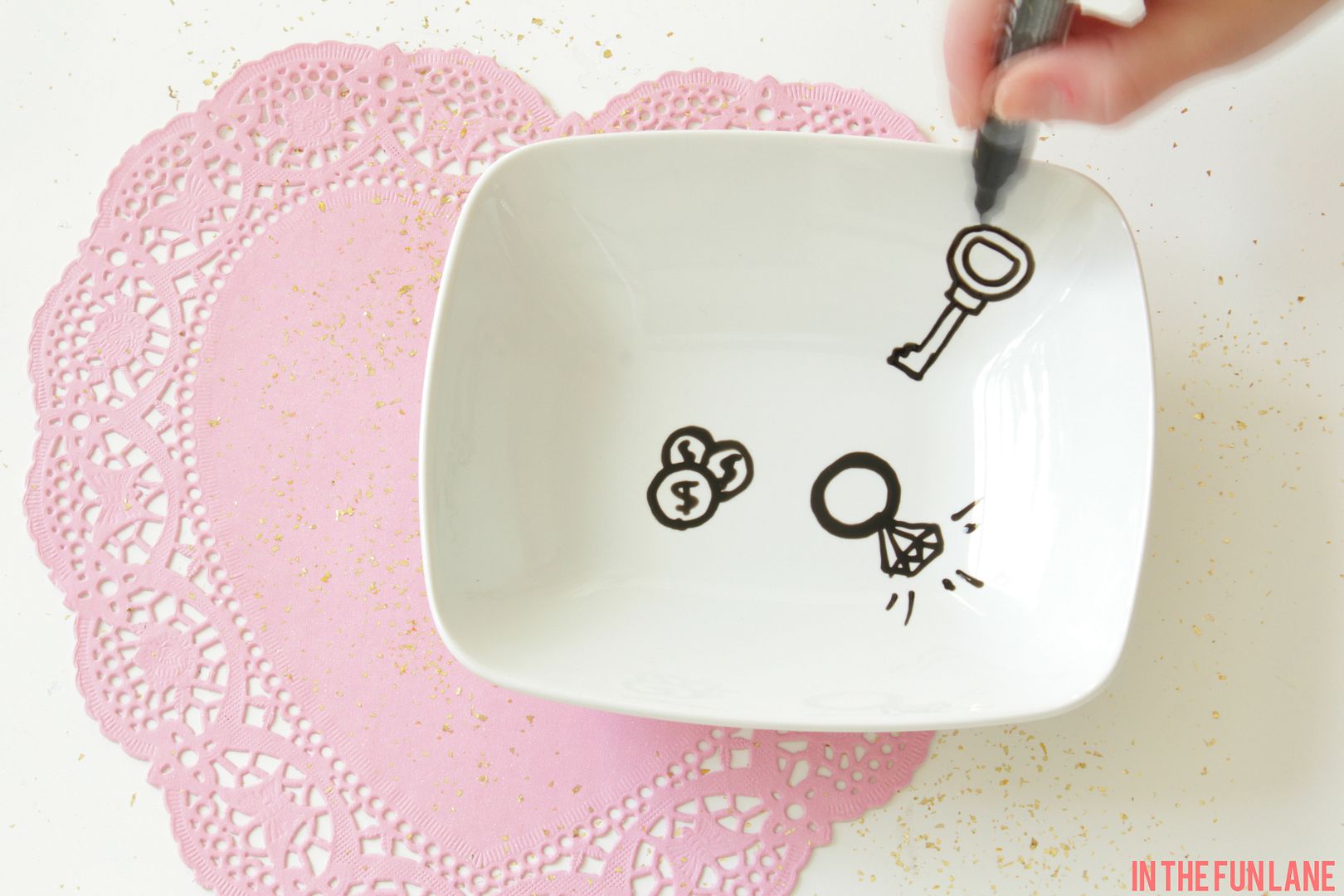 a little dish to catch odds and ends on a bedside table or hall table was my first creation.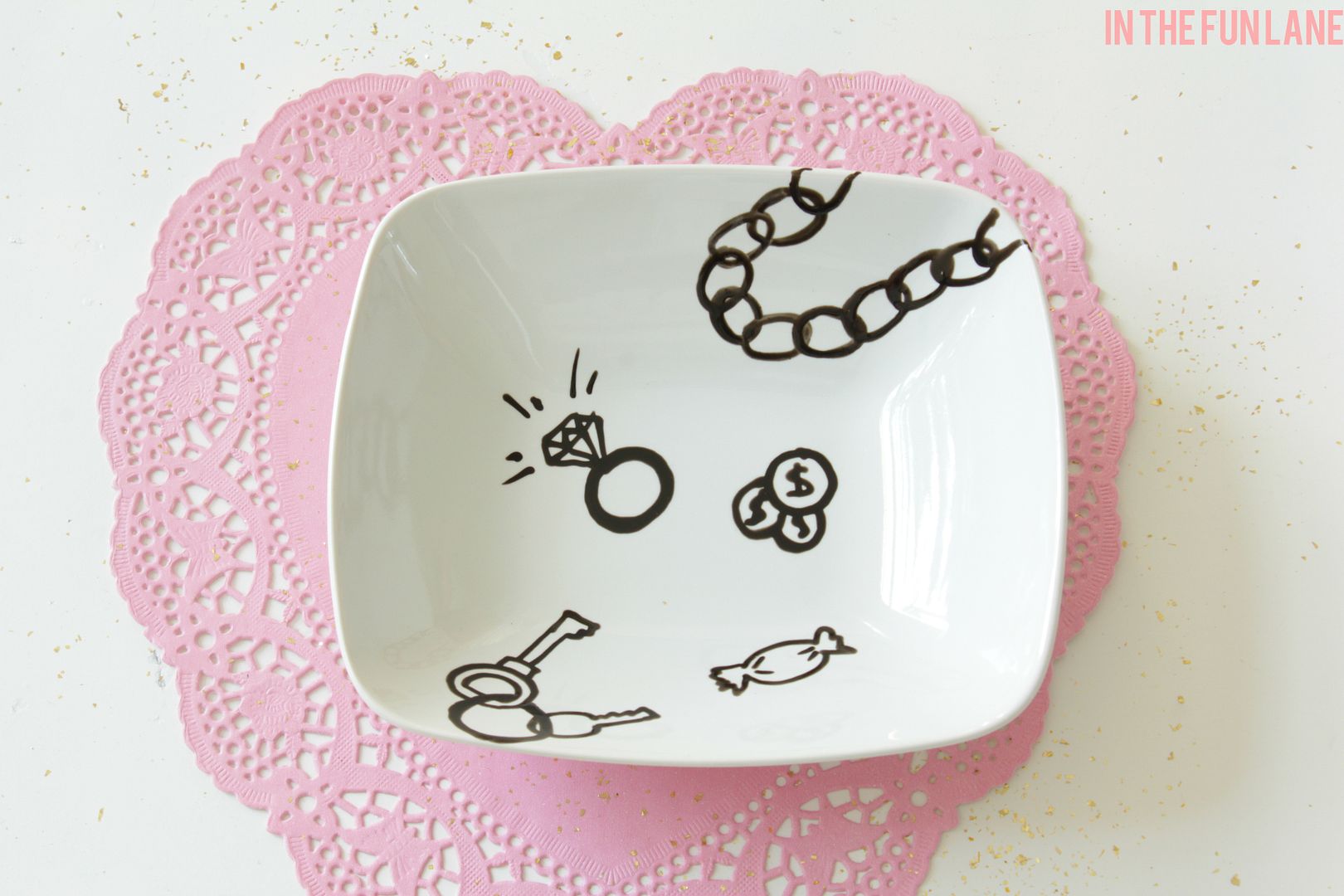 So many of my friends and family are music nuts so I thought it would be fun to incorporate lyrics into a lot of my creations.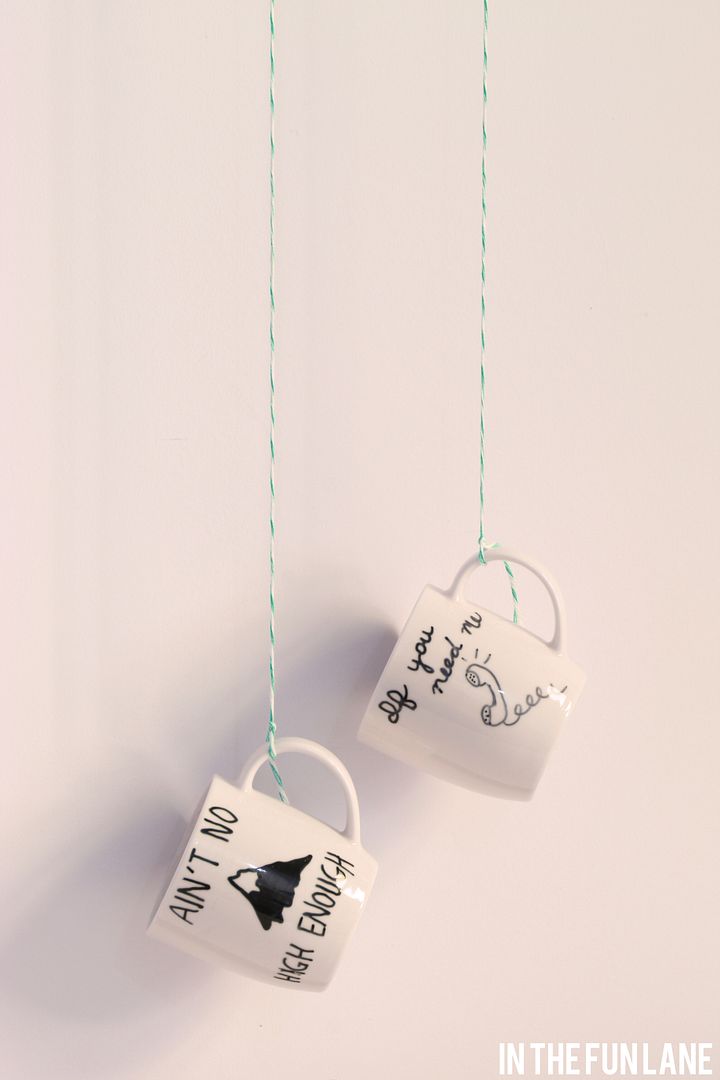 For more of an eclectic, Anthro inspired look I took the pens to a few antique plates.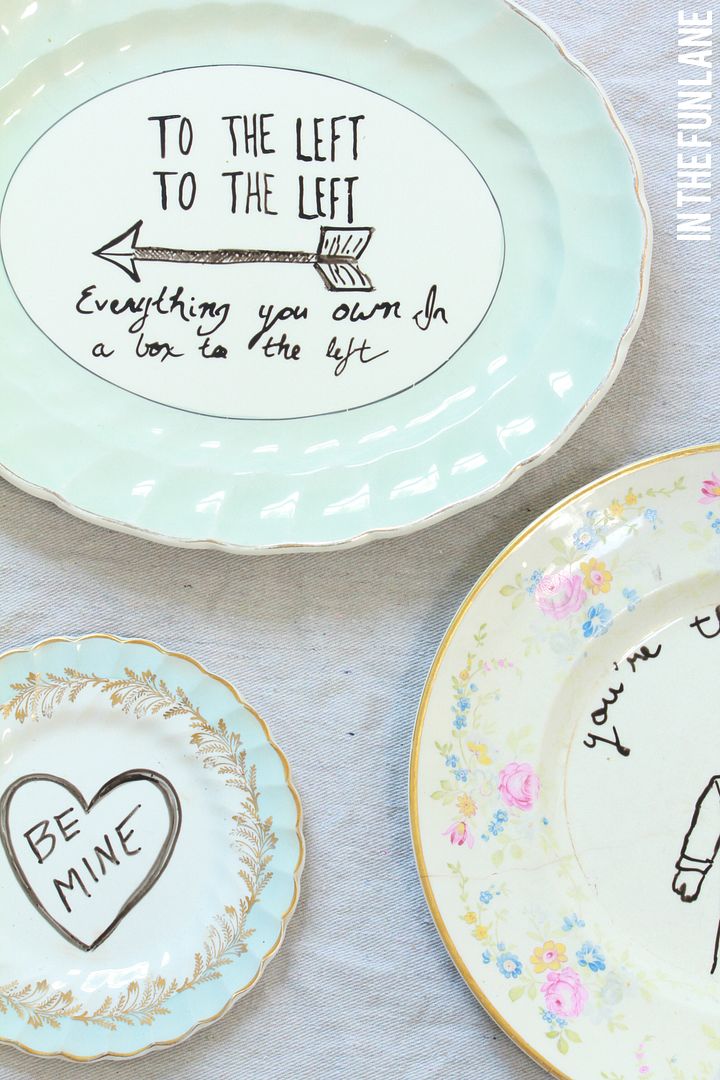 For the awesome, single ladies in my life!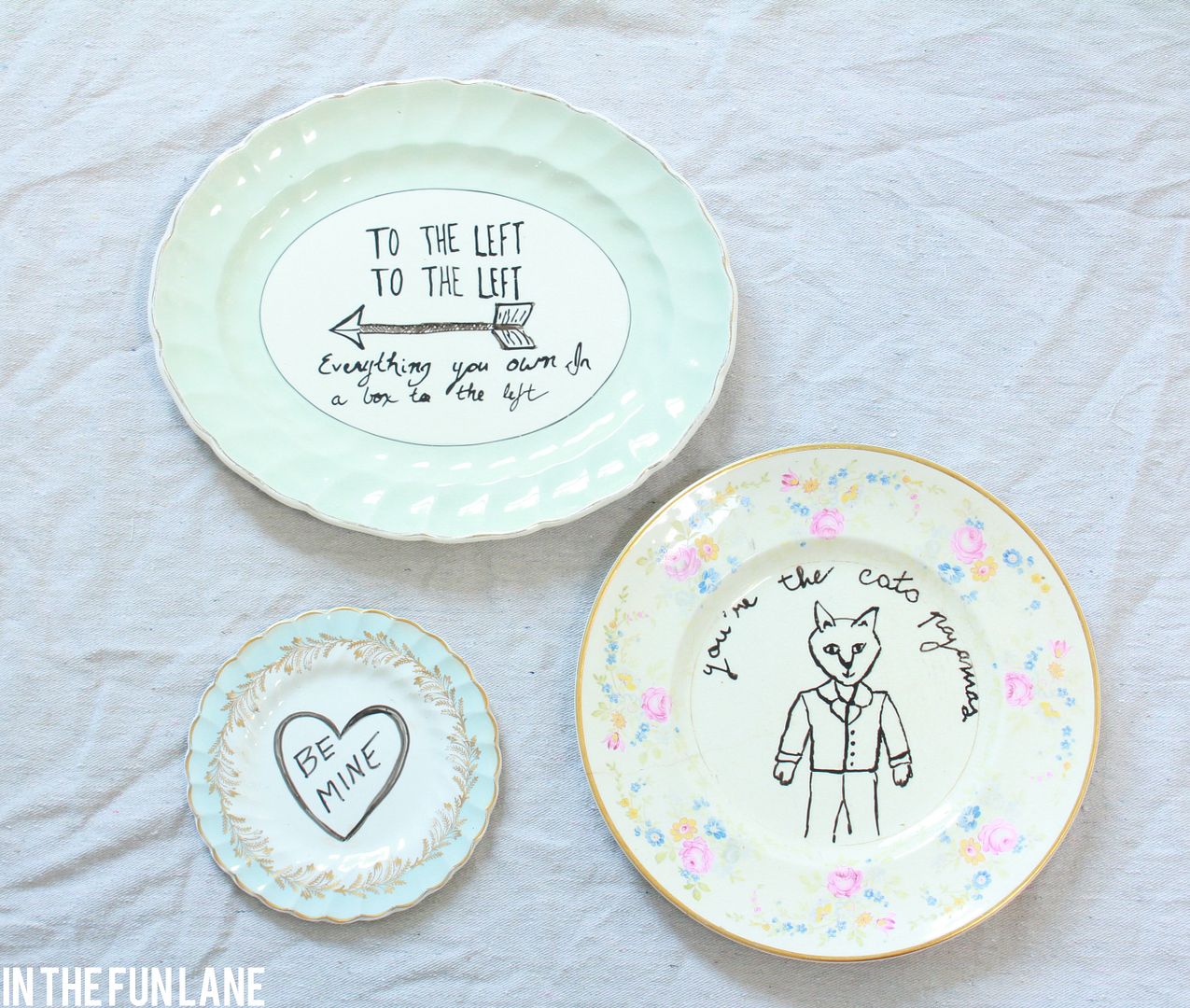 My Valentine to Sean, a nod to some R.Kelly, Ignition Remix, which is a running inside joke in our lives.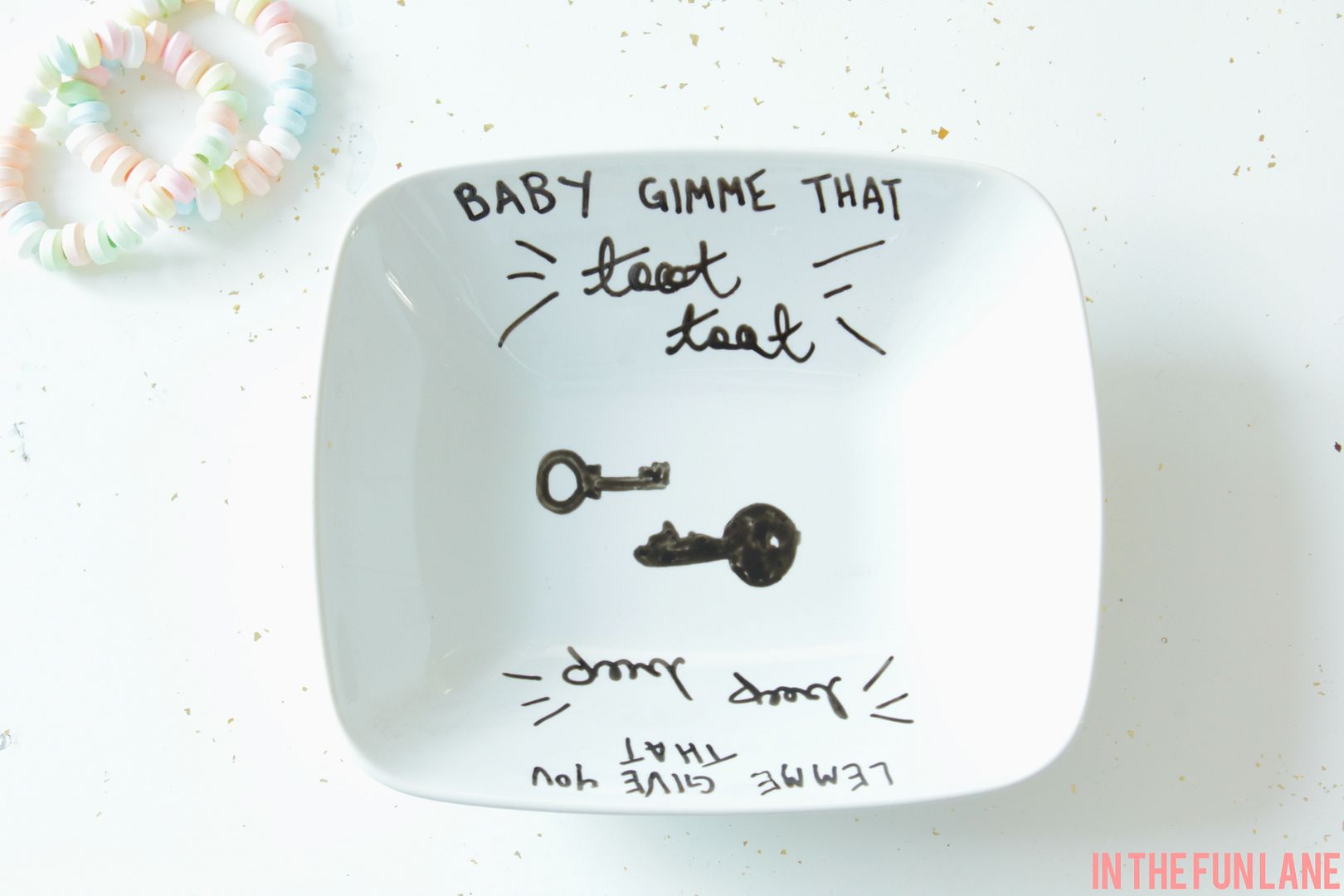 Once all my creations were dry I just followed the instructions on the pens, letting them set for a day or two then baking them for a half hour.
It is a fun, easy way to customize the perfect Valentine and an awesomely fun way to spend an afternoon.