The previous owners of this cabinet took a lot of time and brown paint to give it an update a few years ago. This is one of my first pieces that I have had to "refinish" over a previous paint job, so I wasn't sure whether it was worth my time and effort to sand down old roller marks and brush strokes. I decided that it wasn't worth it, which really made it a fast project.
As always, the before: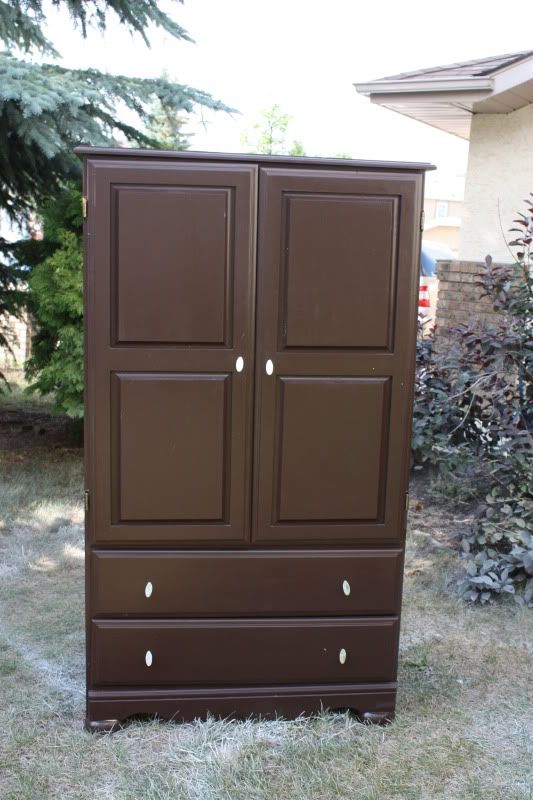 The After: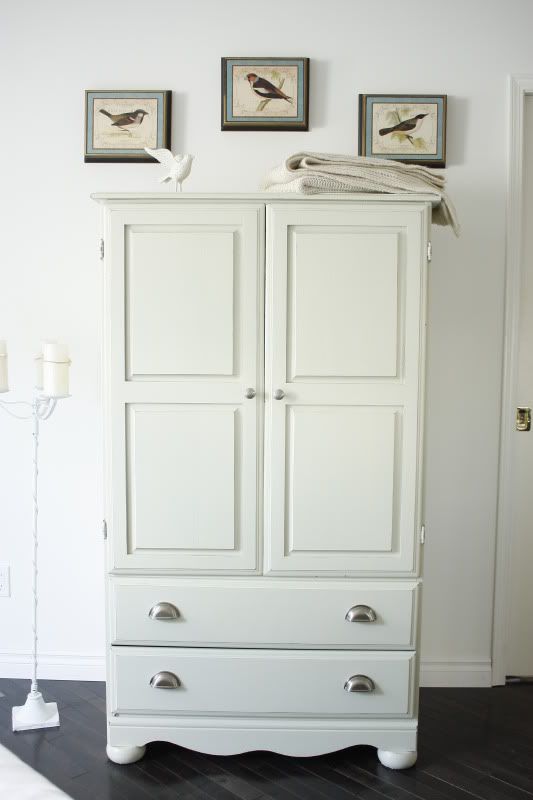 It is set up to hold a TV, but I also added 2 shelves inside so I can house sweaters or jeans (until it goes to a new home, that is) since it is in our master bedroom right now.
Just a minimal amount of distressing. I like the contrast of the chocolate brown coming through the minty-celadon green.