Thanks to Wren taking a 2 hour nap yesterday afternoon I was able to tick off quite a few projects! One of them being this $30 Goodwill dresser. As soon as I saw that it was made of solid wood and was a really good size I knew that it had a lot of potential for our family room. I love books and since having an actual library in the house just isn't gonna happen in the near future I thought it would be fun to make this "library inspired".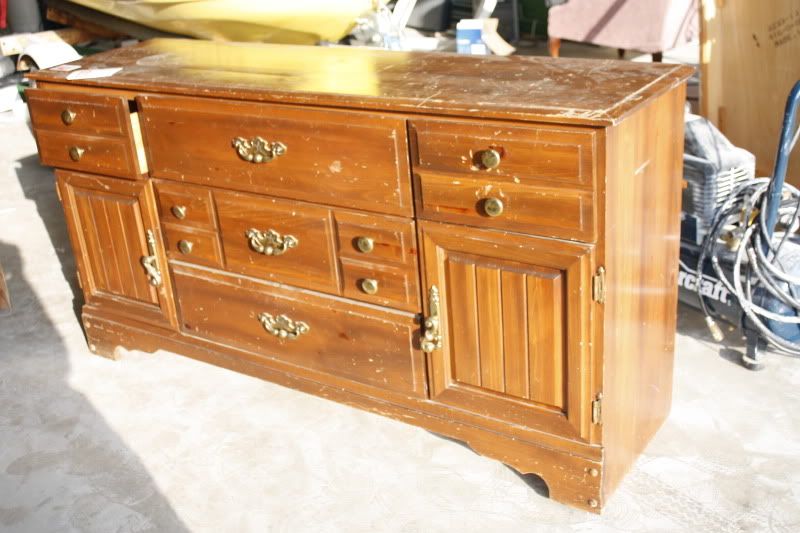 Recently somebody asked me what my workshop looked like (I think it was you Kelsey). My "workshop" is really where ever my fancy should like and yesterday I set up a paint studio on our lawn (very little clean up!) since it was so nice and sunny. The color I chose was a mismatched light, warm gray I found that really felt Martha Stewart-ish.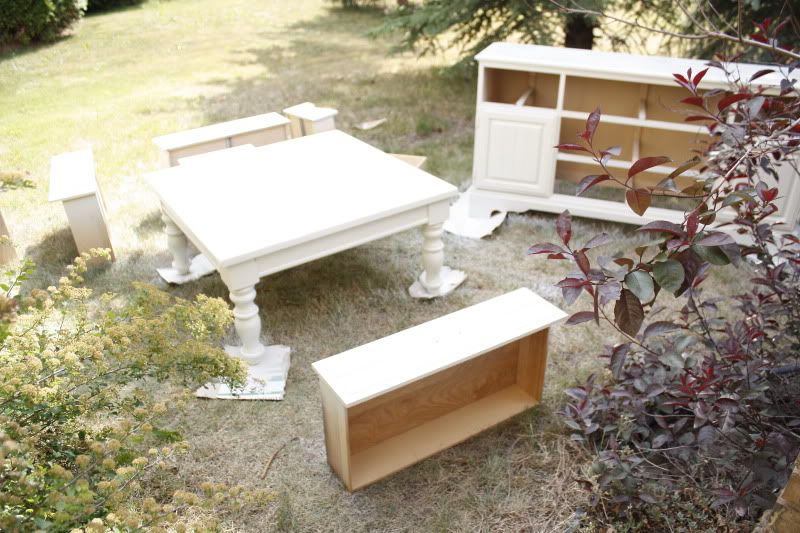 I had to splurge to get the hardware I knew would be perfect, 5 library card pulls and 2 knobs actually cost nearly twice as much as the dresser itself!