3 posts in 1 day, WOW! I am sure that is some kind of record here. But as per the request of a faithful reader I will now share the coffee table and wish everyone a safe and fun 4th of July weekend.
Here she is in all of her knotted pine glory! Need I even say it? Another Goodwill gem.
After an afternoon in my paint garden: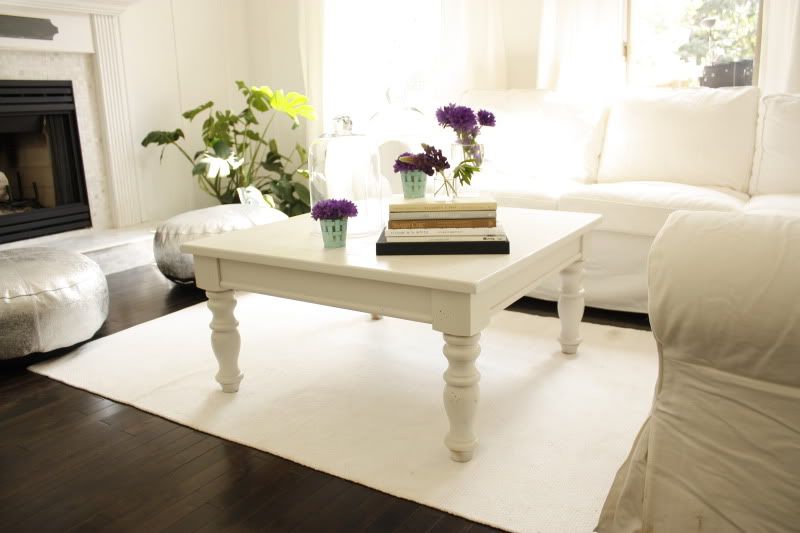 I just love all the little worm holes.