Today it is a real holiday snow storm! We had a wonderful time in Calgary, but are happy to be back home and not on the road on a day like today. But it sure does make it feel like a white Christmas, and "since we've no place to go, let it snow, let it snow, let it snow"~
We did some holiday decorating last night and actually did the tree, but you will have to wait until I finish all the garland to see it (sorry if it feels like I am teasing you!).
In the rest of the house we like to use our favorite colors (white, silver, turquoise and blue) to make it feel more festive.
Here is the coffee table in the family room, with a little extra sparkle from a reindeer I glittered a few years ago as well as some vintage ornaments piled in milk glass compotes.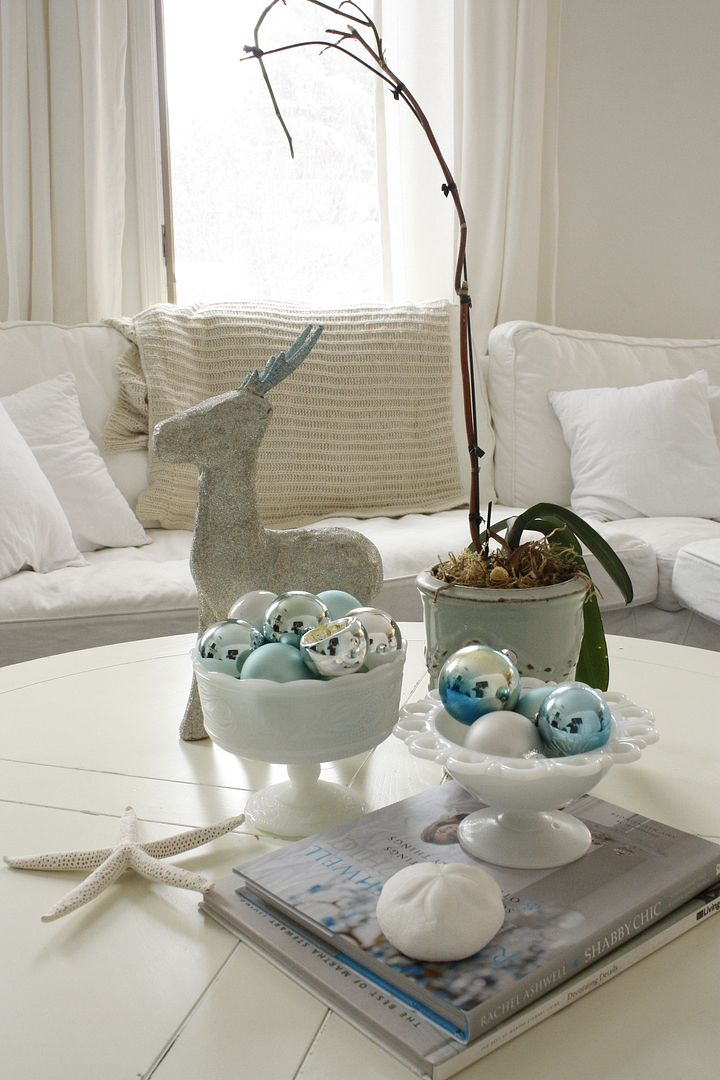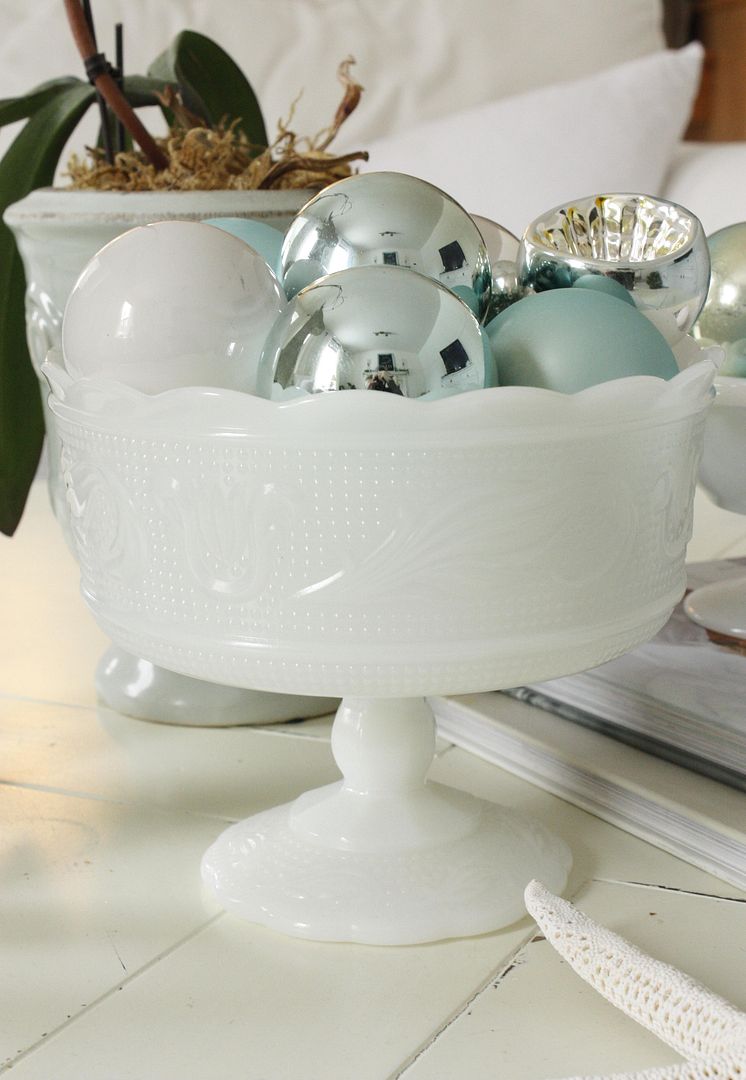 The mantle is always my favorite place to decorate! So much space and levels to add holiday cheer to.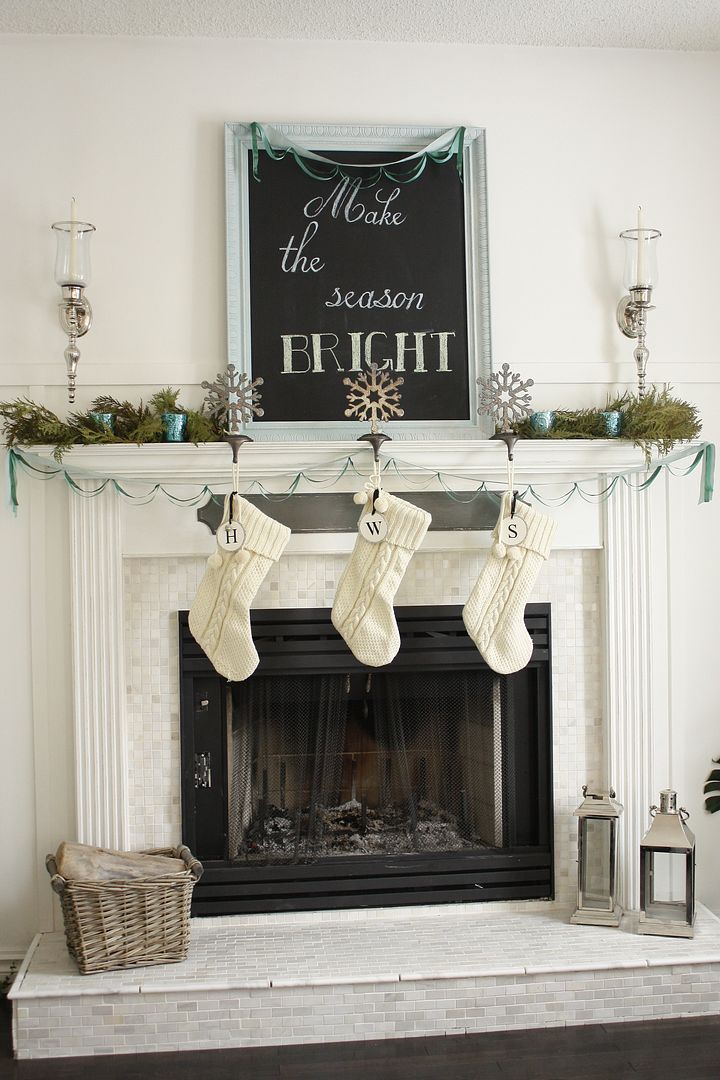 I am SOOOO thankful that I followed an inkling I had 3 years back to buy 1 extra glitter glass stocking holder. They are by the wonderful artist Wendy Addison (link to her theater of dreams on the left in my blog roll) and as all her pieces are, they were limited editions so I worried that I would not be able to track down another in the future (Wren's DREAM garland is also one of her creations). I finally brought it out of it's box so it hasn't aged to silver like Sean and mine's have, and I love how it stands out for her first year hanging a stocking.


To make sure Santa knows whos stocking is whos we used these little glittered monogram Pottery Barn ornaments on our stockings instead of the tree.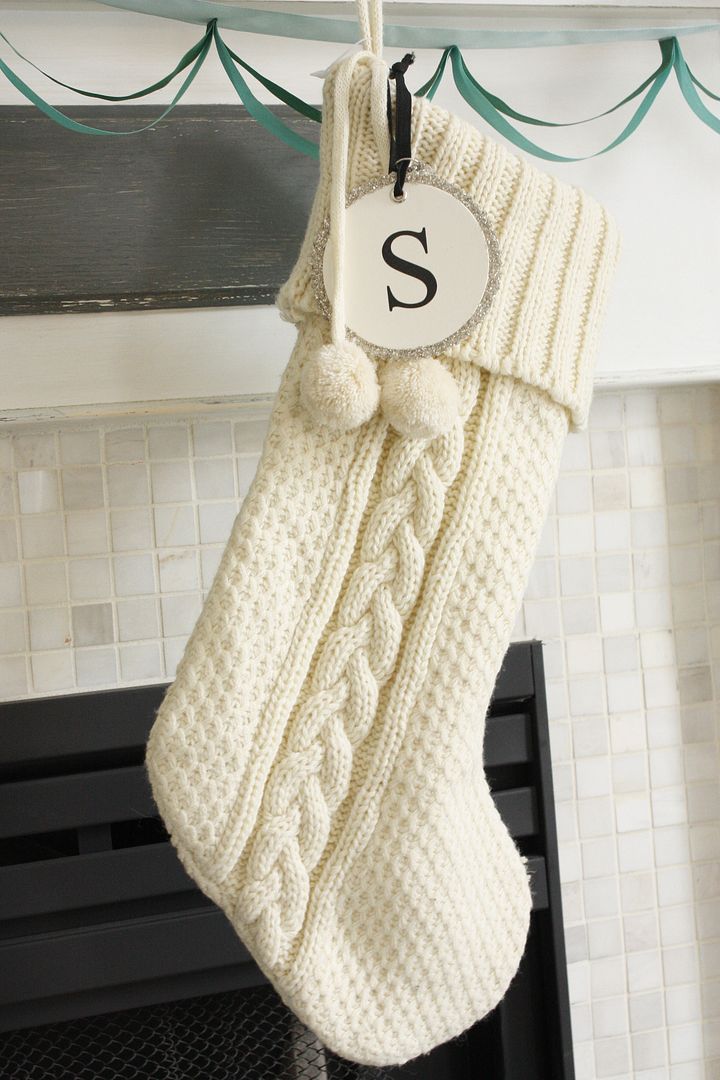 The garlands on the mantle are my favorite addition this year because I had so much fun making them with Rebecca and her sister Jessica. To make them simply attach different ribbons together with hot glue in any colors you like!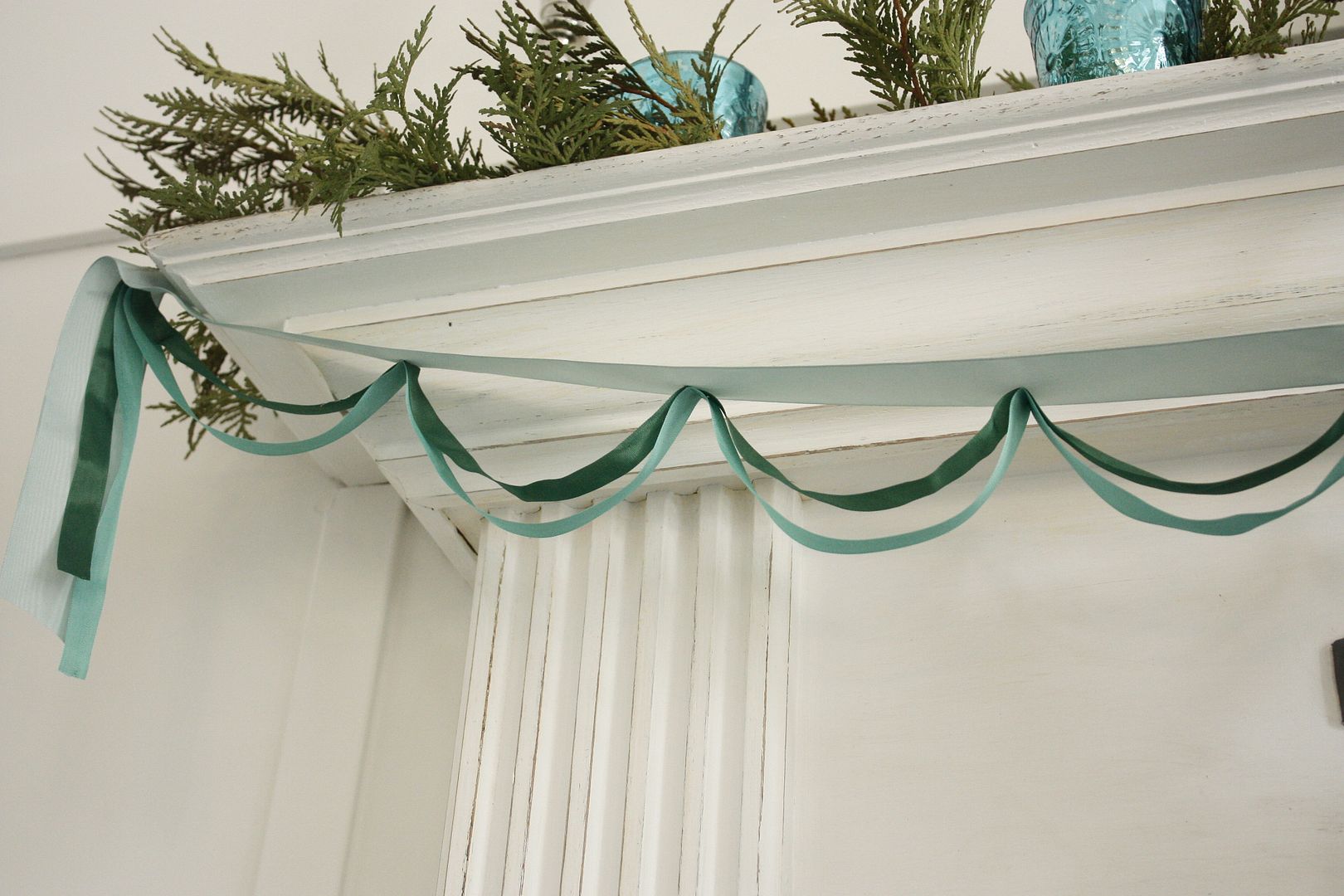 These paper mache letters were only $2 each at Michael's and with a little glitter they can make any room more festive with any word you like!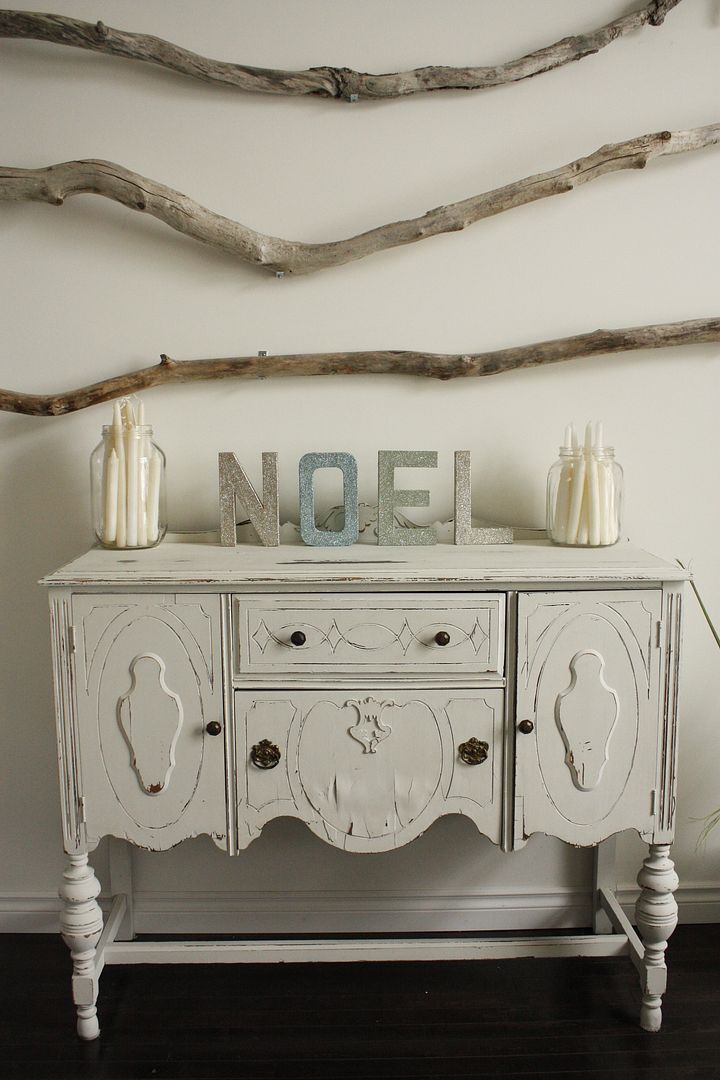 These feather wreaths are all over and usually at really great prices! I scooped up a few last year for only $5 each after the holidays and have them around the house.