Since it is a new year
and a new decade I am going to give the plant thing another shot. I am dedicated to keeping my plants alive for longer than a couple months, and so this was my first attempt back at it. Did you know that Home Depot has a 1 year warranty on all their house plants, even if you kill it? Neither did I, but when I was chatting with their garden centre manager she give me some great tips and that piece of advice to fall back on in case my green thumb takes some time to perfect.
But even if I lose my receipt I am not too worried because these cute little speckly guys were on clearance for $0.50. So I grabbed 6 of them, picked up a cement pot at HomeSense for $5.99 and voila! An instant Spring-like vibe for the coffee table (I could use a HUGE dose of Spring right about now) all for under $10.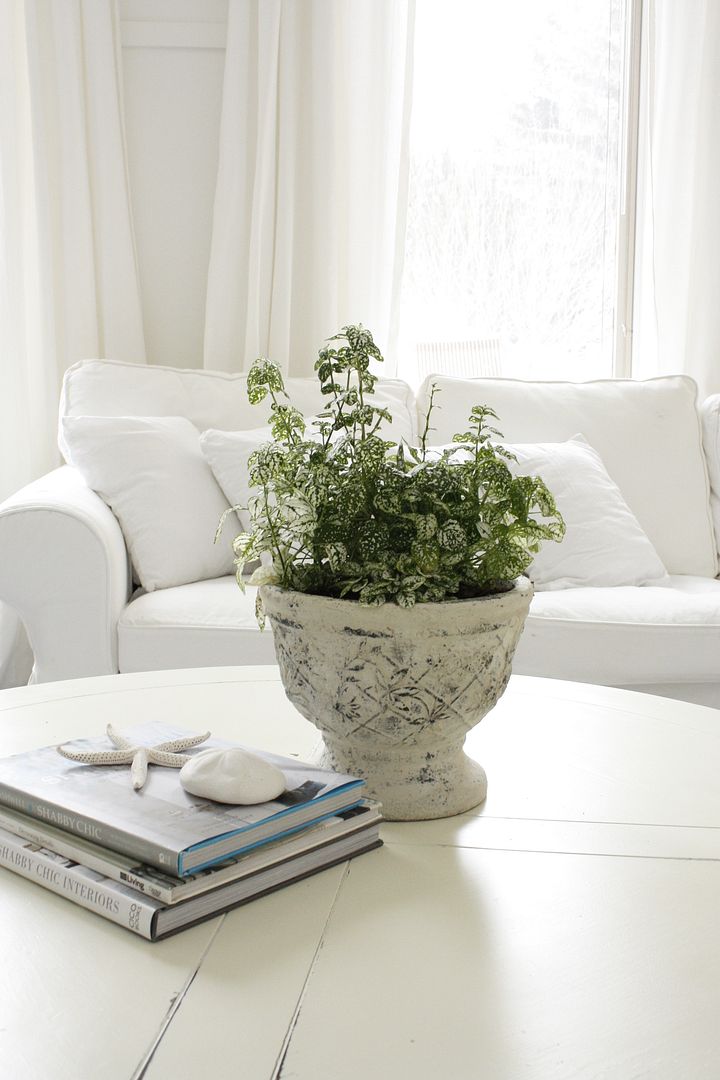 So here's to a new chapter, and hopefully a good life for these little plants...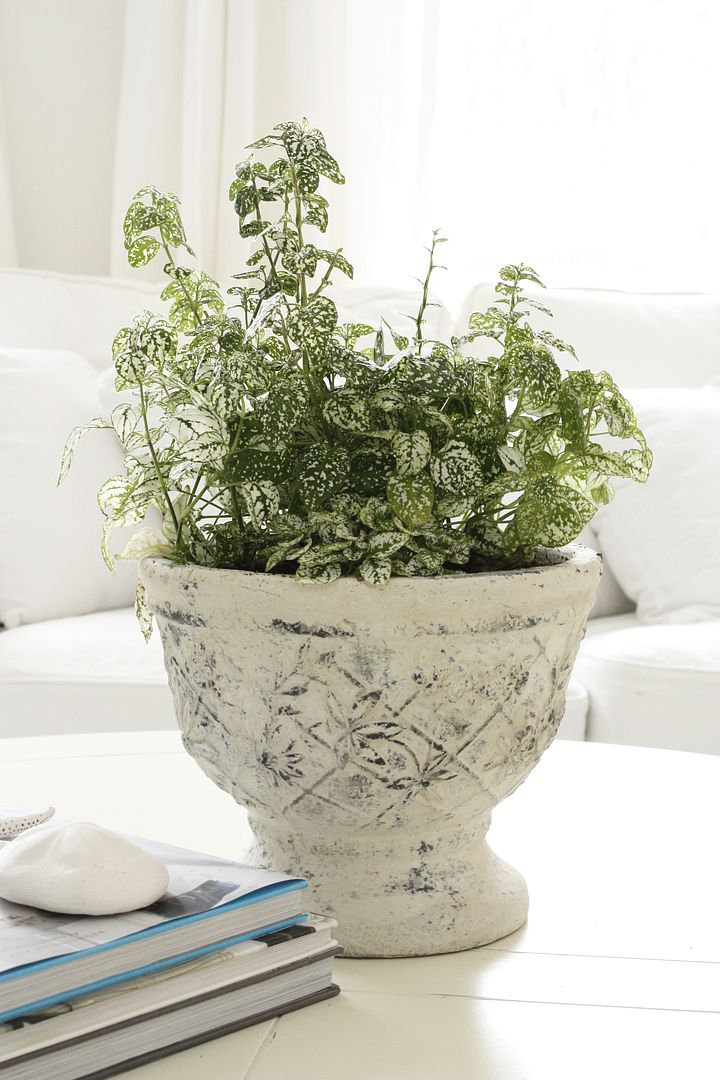 And speaking of new chapters I think I may take the plunge this week and go back to brunette (excuse the horrible attempt at correcting red-eye, I told you I am not computer literate
at all
).
While I like being a blonde, I am kind of digging darker hair these days.