Eeek, I am sooo excited because by the end of today I think our ceiling will be done in the laundry room, complete with 6 new pot lights! I debated putting in an actual fixture as well, but I think a small room like this would be overwhelmed by pot lights and a light. And well, I would rather have a bright room so that was my big compromise. But I am absolutely loving the beadboard on the ceiling! We have to add a couple more screws to level it, but I have been diligently filling the screw holes and Sean just ran out to get a new drill bit and then we will have the lighting done. It is amazing how much bigger it makes the room feel!
You can't see it under all this beadboard, but days and days of electrical work took place to get to this point.
I have become a master hole filler after working on so many dressers.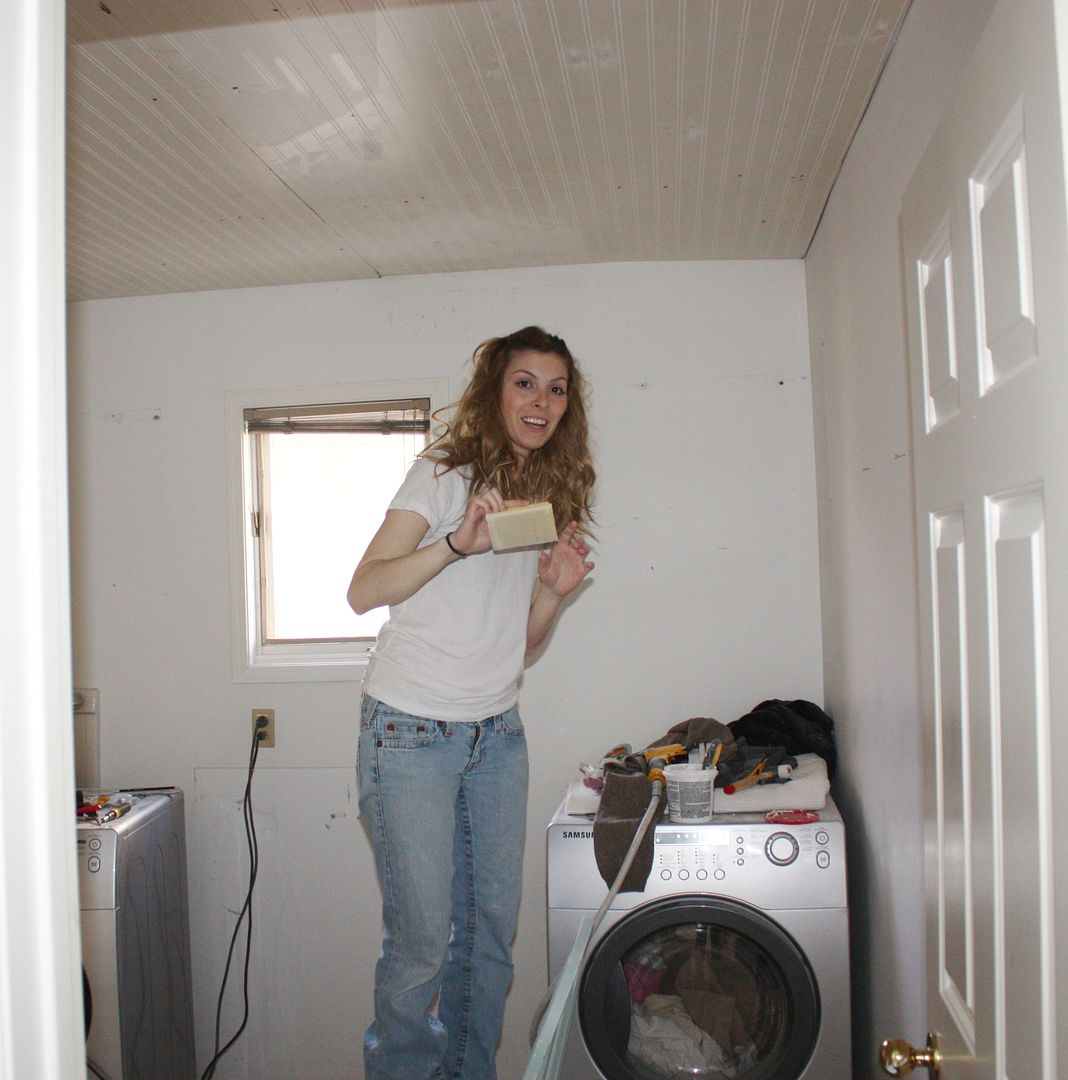 Our poor washer and dryer, huh? They look more like tool benches than folding stations...
It definitely got worse before it got better, but thankfully we are finally on to the "getting better" part. Next up? Flooring!