Today I am completely in love with paisley. The paper looks even more beautiful up on the wall and I am so glad we overcame our debilitating fear of wallpaper (and removing wallpaper again!!!). Trust me, if you have removed as much as we have in this house you wouldn't want to touch it again with a 10 foot pole.
But as soon as the first sheet was up on the wall I knew it was exactly what we had been lacking before.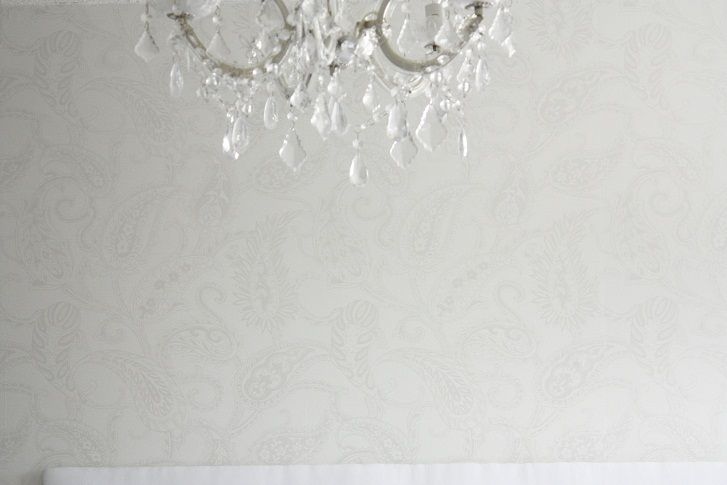 Today the weather is not being very cooperative for pictures so everything looks a little washed out, but I am sure you can see the effect. As soon as we have another bright sunny morning I will be in here snapping away to update our master reno link.
My latest dilema is now whether to go back to the black mirror for a punch of contrast.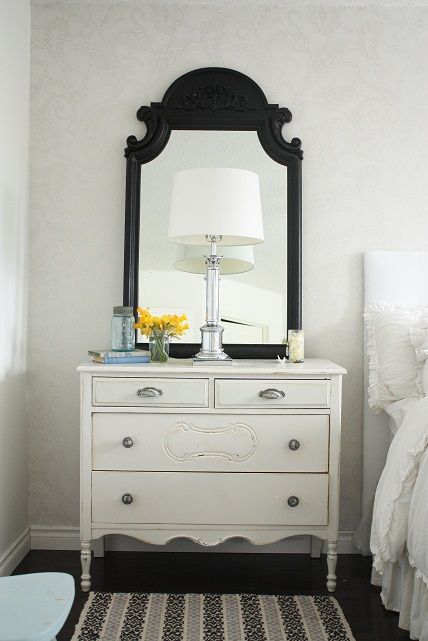 Or stay with the soothing white one.
We also made the call to bring the settee upstairs and have already spent some time this afternoon cuddling with Wren and playing on it. I can tell it will be a great addition for us up here instead.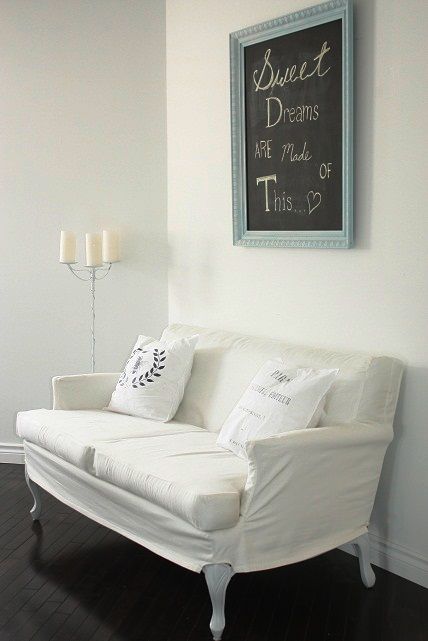 One of my favorite recent finds was this set of original drawings I picked up at Goodwill for $4.99 each. They are so whimsical and after the frame of the gold one is sprayed black as well they will reside on my side table leaning against the wall.