Just popping in after a crazy week to say Happy Easter to all my lovely friends! We have made some very exciting progress over here at chez White Berry,
finally
installing some tile in the laundry room. We had to work in stages, around the washer and dryer, waiting for the mortar to dry and then moving the W&D over to the finished side to work on the rest.... and we will have to do it all again when we start grouting. But hey! I am just happy to not walk on subfloor at this point.
Wren thinks tile spacers are pretty darn neat, as you can see!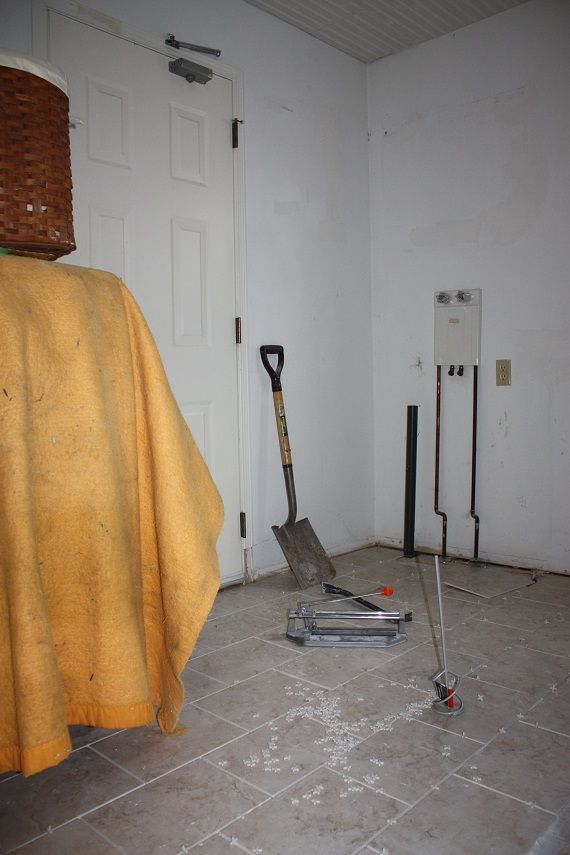 I can't wait to see it look like this (
our powder room reno
):