I am hoping to address a reader request later today, doing a post about the various frames and art around the house. I get a lot of emails about this too so I think it will answer a few questions.
But until then, just thought I would share a little French table that has stolen a few hearts (including mine). It will be taking a journey today to new home a little ways away~
I just love the classic lines of French provincial pieces.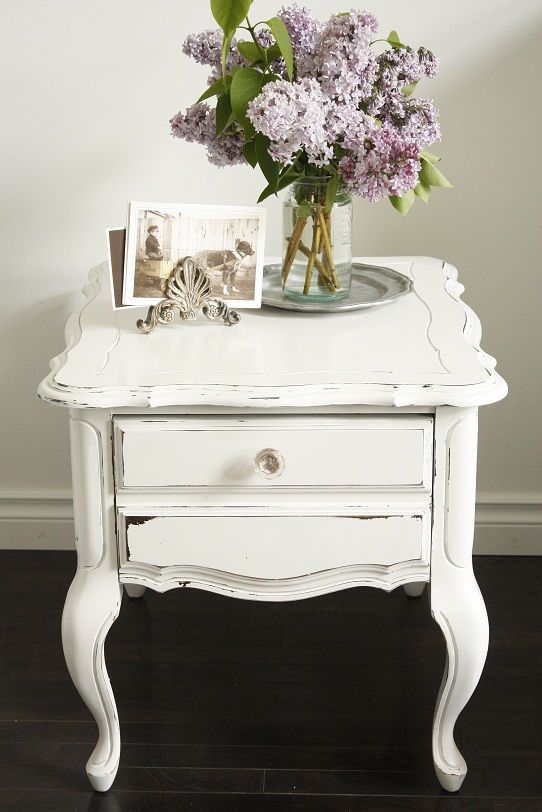 It isn't too often I find one with an adorable drawer like this one has.
Wouldn't it be a cute nightstand?