Hi everyone! Thanks so much for dropping by our first ever Fresh Coat Friday! I know some people are not familiar with link exchanges so this week I posted all the emails and linked back to the blogs they came from (thanks for sharing!!), those without links are from readers who are not bloggers. If you want to participate by email feel free to email me any time, or just add the url of your blog post with your latest transformation at the bottom of each Fresh Coat Friday post so we can all stop by and say hello! I love getting a chance to see what all of you are up to, as well as check out your blogs so I think the links are a nice way to get to know everyone a little better~
For all our participants, feel free to grab a button for your blogs to show you were featured!
And now on to the good stuff, your freshly painted projects:
Kari was on the hunt for a versatile way to stay organized, so she decided to add a hutch to an already painted dresser she had recently transformed. After hunting for a wood hutch with no luck, she settled on this steal from Liquidation World. You would never know that they weren't a a matching set now! And I love all of her teal accessories.
Aren't Stephanie and her ottoman adorable? She was out driving with her husband, Paul, when she saw this amazing piece of furniture just laying on the side of the road! Like all of us, she screamed to stop and the rest is history. I only dream about finding such beauties on the side of the road!! Great work (and amazing upholstery skills) Stephanie~
Rachel did a wonderful job turning her grand parent's old dresser into a fun, modern sideboard. I cost virtually nothing since she used a can of paint she had laying around and updated the old hardware with a little elbow grease and some paint. I love the shade of blue she used!
Whenever Peg needs to take a little break and unwind she now has the perfect spot! She scooped up this chair for the cost of a cup of coffee and turned it into a fun, whimsical getaway. The animal print is too cute, Peg!

Sarah's email made me smile because I LOVE the dresser she refinished, the shape, the style, the hardware. You can really do no wrong with pieces like this. Not only did she give it a whole new look, but she added a huge batch of WOW factor! I have actually done a few client pieces in this color and they always look stunning. Great transformation Sarah!!
Donna
is a designer by trade and she did a wonderful job on transforming this unique corner chair. Doesn't it feel so "zen" now? What a wonderful find!
Laura
originally planned on re-staining her cute little table to match the rest of her living room furniture, but I think that fate dealt her a good twist when the stain didn't go well and she decided to try white. It really stands out now and is the perfect contrast to her beautiful room!
I always love hearing about FREE transformations, and Becky's chair is a real score. Can you believe a co-worker gave it to her? Who would let such a great find go? Becky gave it a fun new look with a fresh coat of paint and this adorable fabric. I doubt she will be giving this away~
Barbara
totally blew my mind twice! The first time was when she told me that she scored this table brand new from Salvation Army for $50! Then again when I saw her transformation. I love the modern lines of this table, great work Barbara!
Breeana
has taken this table and dresser from junky to funky. I love the addition of baskets in the dresser for added functionality. Love it all!
Rebecca
took her transformation skills to wrought iron. For a mere $6 in paint she really lightened up her attic bonus room.
April
took her creativity to a new level, a smaller one! She transformed this old jewellery box with some paint and paper for a fun new place to store her little treasures.
Kristen
worked a TON of magic on this old painted table and chairs. They look just like something out of a potterybarn catalogue now!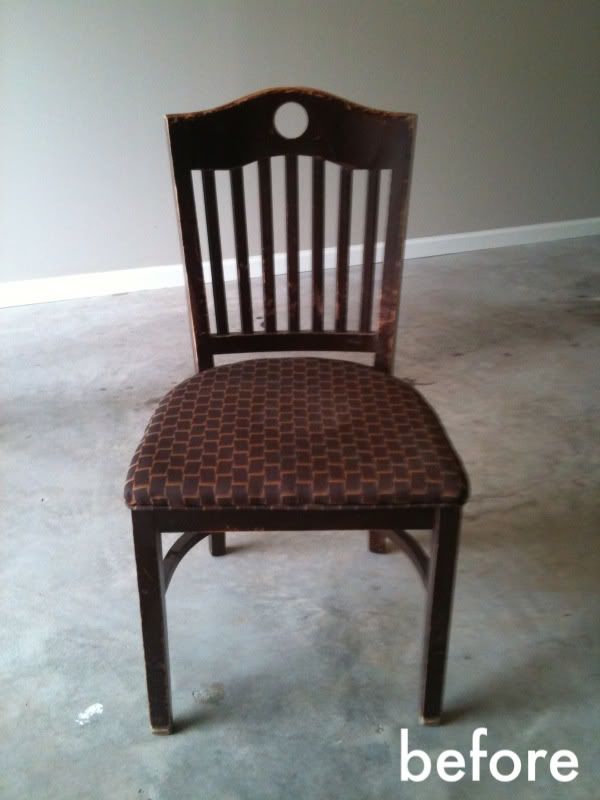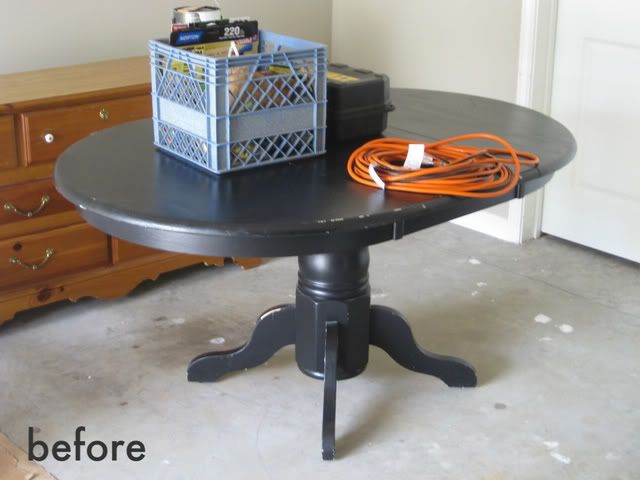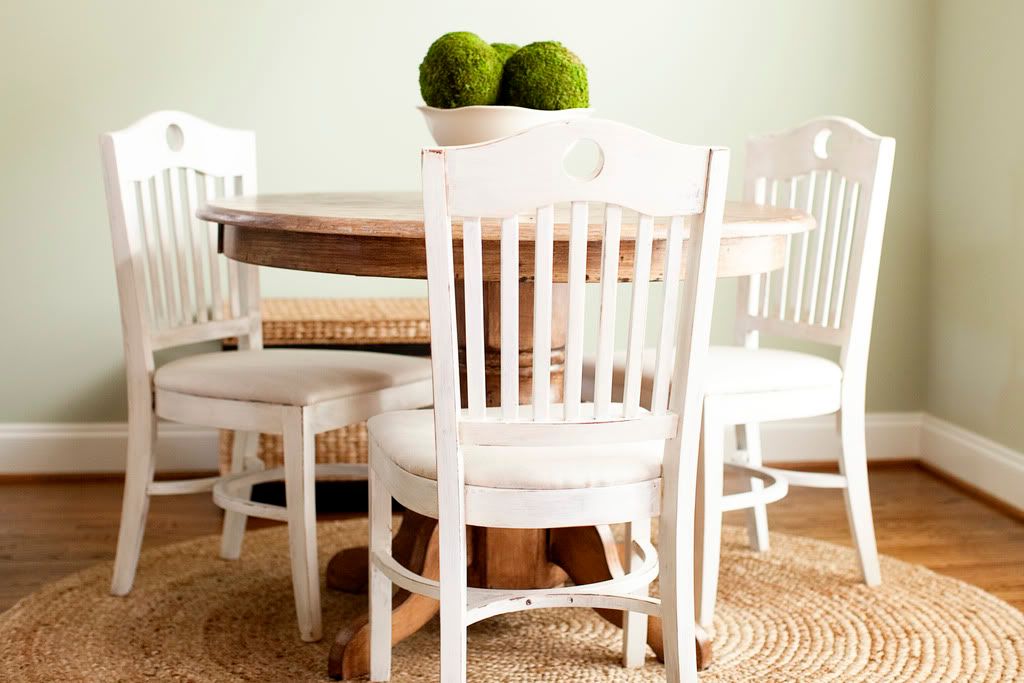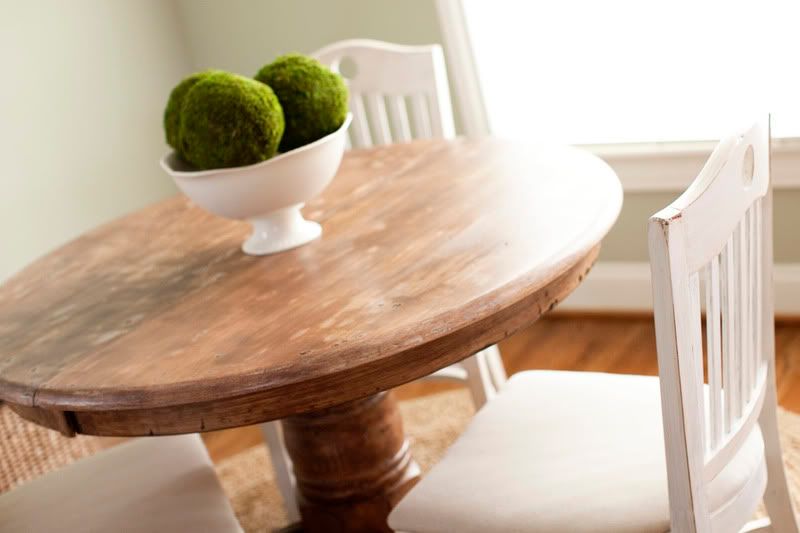 Jill
just finished this wonderful buffet recently. She did a wonderful job making it look fresh and new. I would love to snatch this one up from her!
Shannon
sent along this transformation she completed for a friend. For an added touch of whimsy she papered the top and protected it with a cut piece of glass.