Before we bought this house I probably couldn't even tell you what to use caulking for, besides the tub! But after installing hundreds and hundreds of feet in new baseboards in trimwork I think I have become somewhat of a pro. Not only because I know how to do it, but because I have mastered a system that allows me to completely caulk and paint an entire room in under an hour. So of course I want to tell you all about it~
Remember how we were (or I should still say "are") renovating our laundry room? I promise that it will be a pretty good reveal in the next few weeks... we are WAYYY behind schedule for several reasons, one being our vacation, the other being that our cupboard took several weeks to get here and then once we opened it up to assemble it we discovered that it was broken into multiple pieces. So we had to continue the waiting game until just recently.
But besides our cabinetry we are pretty close to finished!
And now back to the caulking tutorial...
The first thing I have learned is that painters tape is your best friend for this job! Not only because it keeps the caulking straight and tidy, but because if you weren't aware silicone is a big fan of right angles. When you just drag your finger through it over time you see it start to pill and wear away, and using tape to make a clean line will prevent that!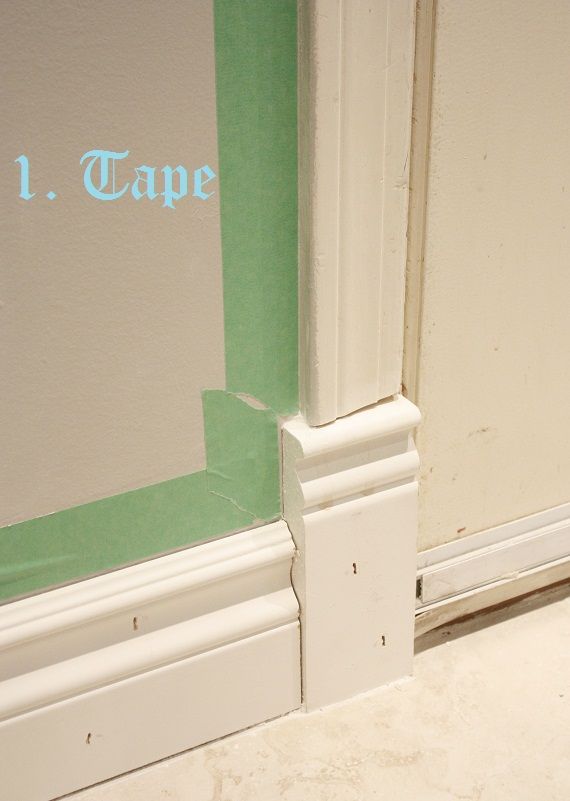 The next step is to run a small line of caulking along the top of the baseboard.
The wet rag is another trick of the trade, when you go to run your finger through the caulking you will get a MUCH smoother finish if you have wet fingers. So I keep an old rag on hand.
This is where my system really starts to save some time. After you have filled all the nail holes and done the top of all the baseboards I tape off the floor. This lets the caulking start to set, but not completely dry before we paint.