I love how you guys always tell me I
need
to keep each piece! I would love to, but unfortunately I think that it would very quickly start piling up on top of each other. But every once in a looong while I do have a project set aside for the house that I intend to love forever, or at least a little while until someone talks me into letting them take it home LOL.
When I found this kitchen table I knew it was LOVE at first sight. Mainly because my grandmother has this
exact
table and since I was a baby I can remember nothing but wonderful memories around her table. But I really didn't need a kitchen table...
So I had my handy man, Sean, saw it down and reattach the top at the perfect height for a coffee table.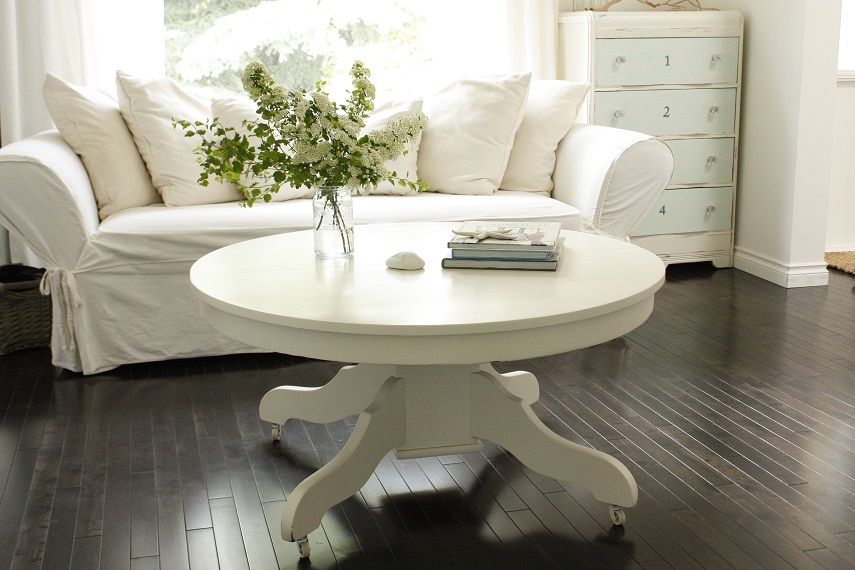 I love love love the casters. They will be great for pulling it up to the couch for game nights with family or friends.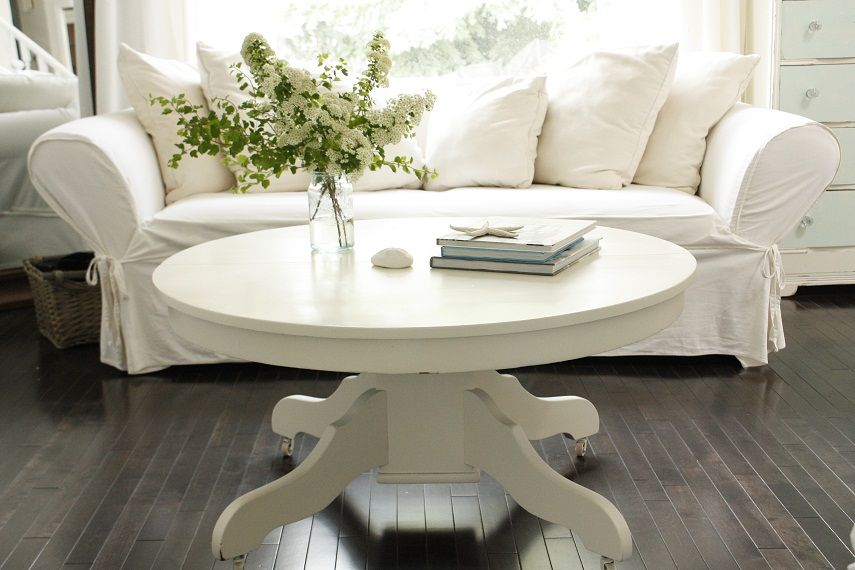 I wanted a fresh, white table and if it gets a little beat up over time then I will just consider it as being authentically distressed.
I don't think this guy will be going anywhere, anytime soon.