I think these half-finished DIY jobs are always my favorite to transform. It is quite funny how often I get these, and while I feel sad that someone else had a vision for it that just never quite came to life I also feel happy that it wasn't just tossed out!
Maybe we've been watching too much Little Mermaid or something, but lately I have been going much more beachy. I just think it is a really neat contradiction to more elegant pieces, and I am kind of inspired by the idea of a shipwreck. Jewels, gold, beautiful furniture all washed up on shore.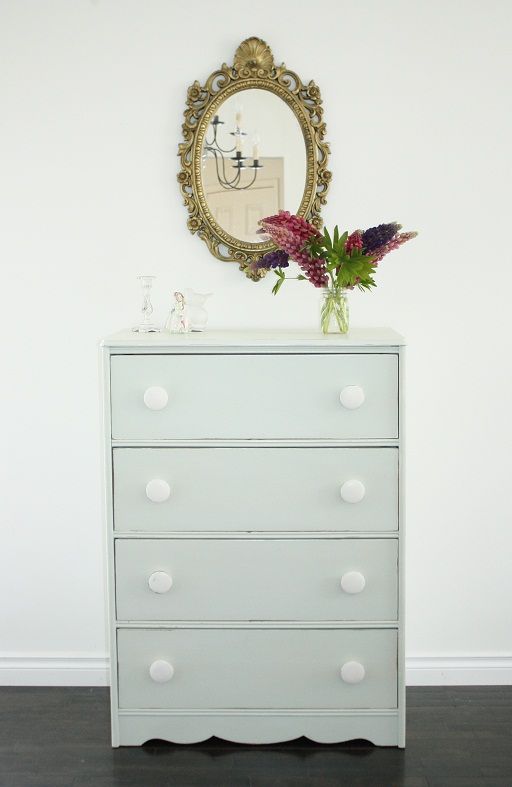 The color was hard to accurately get a shot of! It is really a green in some lights, blue in others.
I very rarely keep the original knobs, but the oversized button knobs we just so fun!!
I am getting tight on space here too, since I usually don't find this much time to get things done in between clients (I still only accept 2 clients per week, but with the longer days I seem to be much more productive!). If I can get the back yard in order ASAP I am considering holding a garden party/sale for all my clients where we will just have furniture lining the yard and any accessories that are starting to overflow out of my basement "prop room". Kind of sounds like a fun excuse to hang out with all of my lovely decor-istas!