I always love working on little side tables, maybe because I am fairly certain that you can never have enough! They can fit in little corners and fill so many needs. But it isn't all that common for me to find a set. Here is one that I worked on back in January that is pretty much identical to my new set:
Double the fun, and twice as much fun to makeover.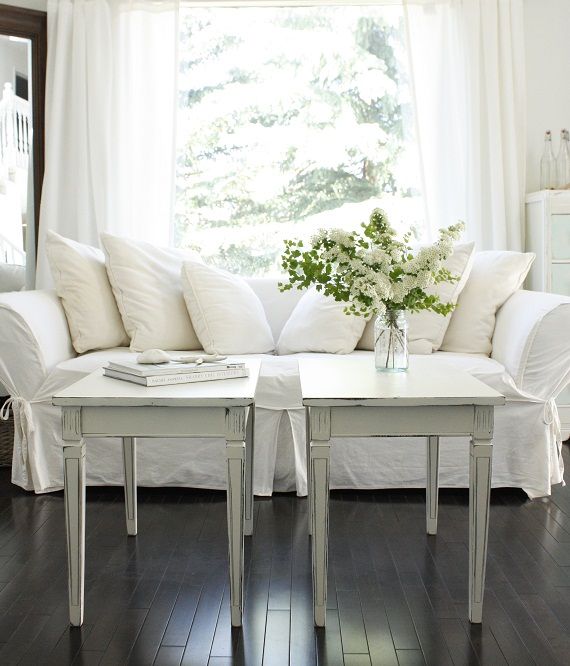 It always amazes me to see how much more detailed things look when they have a fresh coat of paint.
Wouldn't they be sweet as nightstands too? They are rectangular (I know, they look square in these shots) and would look great length-wise with a couple baskets holding books and pillows.