Even though it is definitely still Summer (for today at least!) Wren and I have been gathering some pieces for her fall wardrobe. She has always been spoiled with lots of clothes from her Grandma's but all the other baby gifts we received when she was born seem to have maxed out at 18 months. Since we basically need an entire closet full of clothes, and because she definitely gives her clothing more wear and tear these days we decided to fore go the usual trips to Baby Gap and Old Navy and give thrifting a shot.
We buy all our furniture at thrift stores so why not take a peek at the clothes! I actually can't believe that I haven't even so much as browsed at the clothes until now, but I have been reformed.
Our first purchase was a green courderoy Baby Gap jacket at Salvation Army for $3.50. We thought it was just darling, but could be even sweeter so my Mom and I added some white linen ruffles to the sleeves and bottom hem for a little dash of romance. I think I might actually be addicted to altering baby clothes now too...
My favorite find was a baby gap dress we scooped up for $2. We planned on pairing it with a white long-sleeve shirt in the fall and some leggings but it is soooo hot that it will probably be getting a lot of use as-is.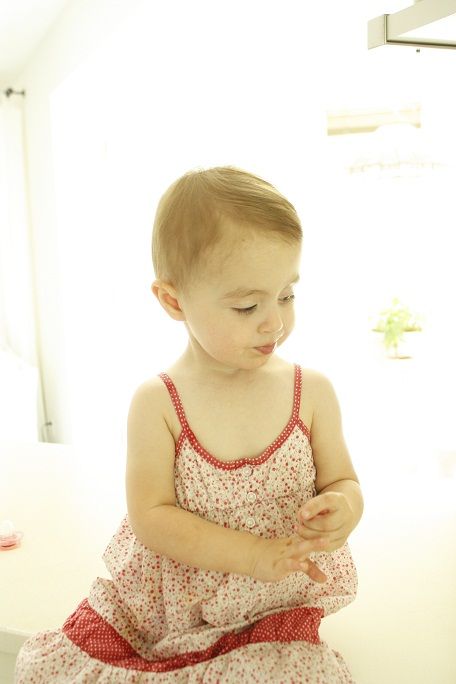 Wren's favorite find? Her $4 hand-knit zebra hoodie.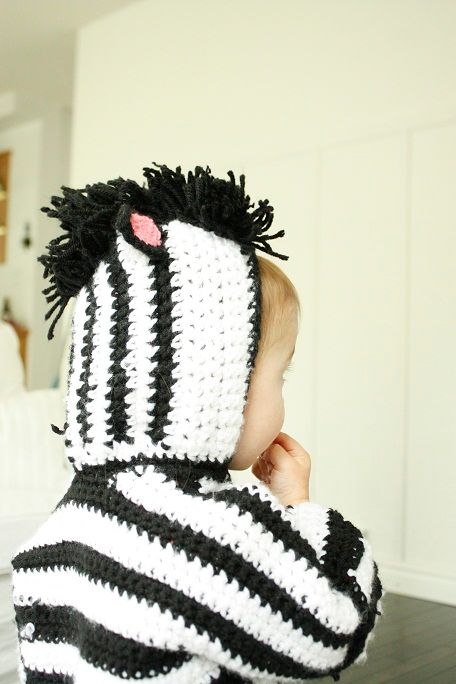 I guess this is what it will feel like to actually see her with hair someday!