Hello hello friends!! I can hardly believe it has been over 2 weeks since I blogged (Sean managed to do 2 posts while we were away, so a big 2 thumbs up for him!). We just got back from our Palm Springs adventure, which was more like a 2 week nap and snack. It feels like all we did was lay around, sleep and eat. But it felt awesome. It was a hard decision, but I made a point of not checking emails or blogging during that time. Not because I was avoiding "work" (I would hardly call blogging work!), but I would easily classify the month of December to have been the most crazy, hectic, chaotic month of my life, even more so than the December Wren was born prematurely!
On exactly December 1 I was admitted to the hospital, on December 2 I had my appendix removed, on December 3 I was released and spent the entire night throwing up with an allergic reaction to the pain medication (and let me stress that stomach surgery and stiches are not a good mixture with heaving!!). That one night seemed to keep me drained for days. The next week was spent recovering and before the next week was out I had a full blown virus. Turns out that I caught something while I was in the hospital and it was horrible, I am actually still coughing and suffering from a sore throat! But amidst all that we had to get ready for Wren's birthday, finish some patiently waiting client's orders and get prepared to get on a plane on December 22. December 23 was my birthday and we all know how crazy the rest of the month is... so that is where our life has taken us and I am happy to be back in the normal swing of things.
But I thought I would share some photos from our holidays before we continue with our regularly scheduled decorating and some exciting news! (no mom, it does not involve a baby.)
If you remember our holiday back in April when Wren had a total melt down on the plane, you can understand why we braced ourselves for the worst but were pleasantly surprised that Wren was a total doll the whole flight. In fact, I think it was the best Christmas gift I could have received!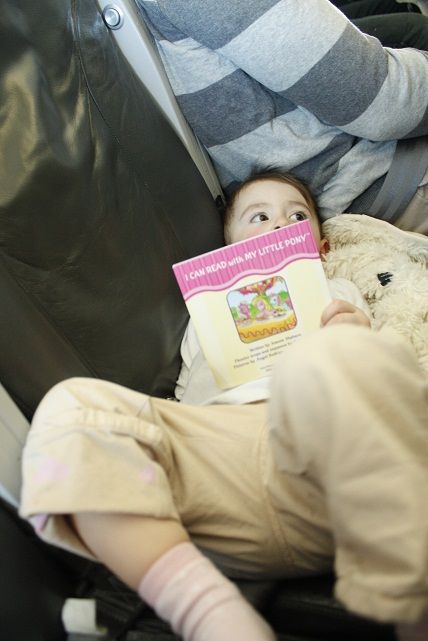 Most of our trip centered around the pool and while it was a challenge to get Wren warmed up to her life jacket she quickly became attached to it and was even reminding us that she couldn't go outside without one. It also helped that my dad kept the pool at 85 degrees and it felt like a warm bath tub!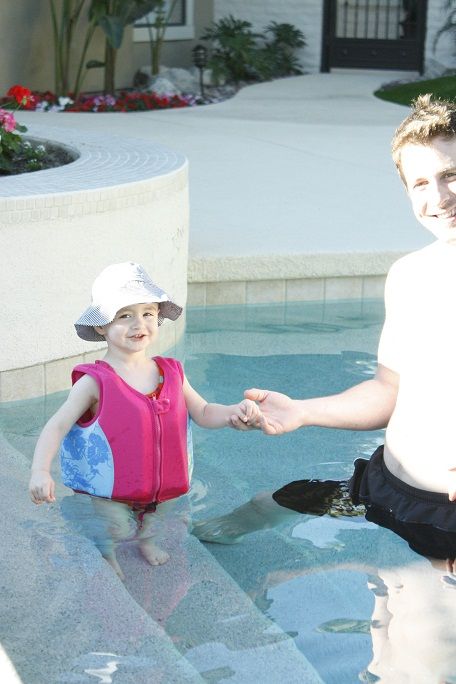 Sean dedicated the first day or two to acclimating the dogs to riding an alligator. boys, right?
Wren managed to get a few rides as well, and even convinced Grandma to bring it in the house for more play time!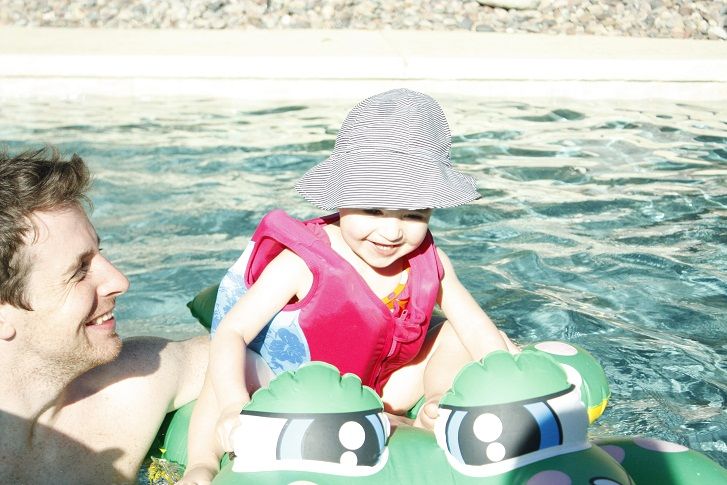 While we were getting dressed on Christmas Eve to go out for dinner Wren saw a little box peeking through some clothes in the closet and discovered her first gift. Of course we couldn't say no to that face so we were forced to tote her Furry Frenzy dog and his kennel along.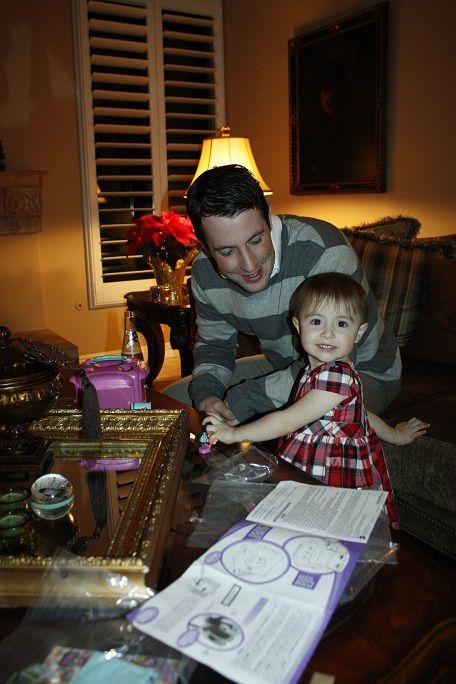 She was Grandma's girl the whole trip!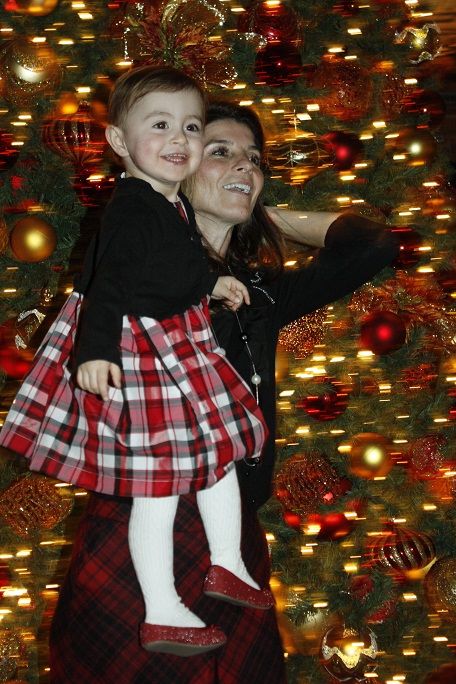 And of course, no Christmas is complete without tequila shots!
But I wouldn't suggest partying too hard if you have a little one who gets up the next morning! We actually decided to only do gifts for Wren which was a lot less stress and worry for all us adults (who really don't need a single thing anyways!).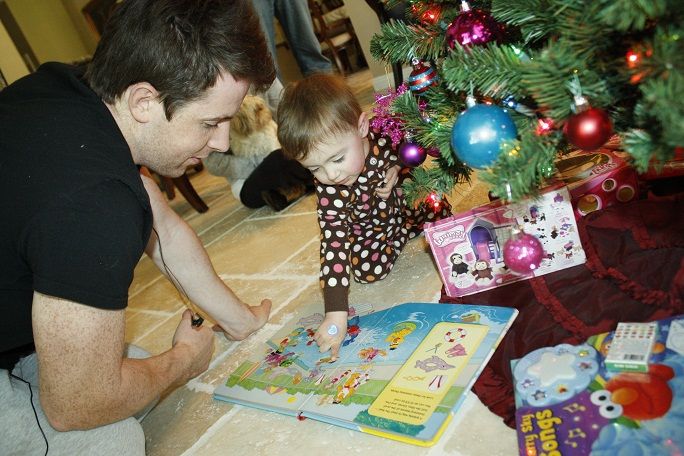 The rest of Christmas day was spent in Wren's favorite corner of the yard, the waterfall.
I am really happy we kept the whole holiday low key, taking each day as it came.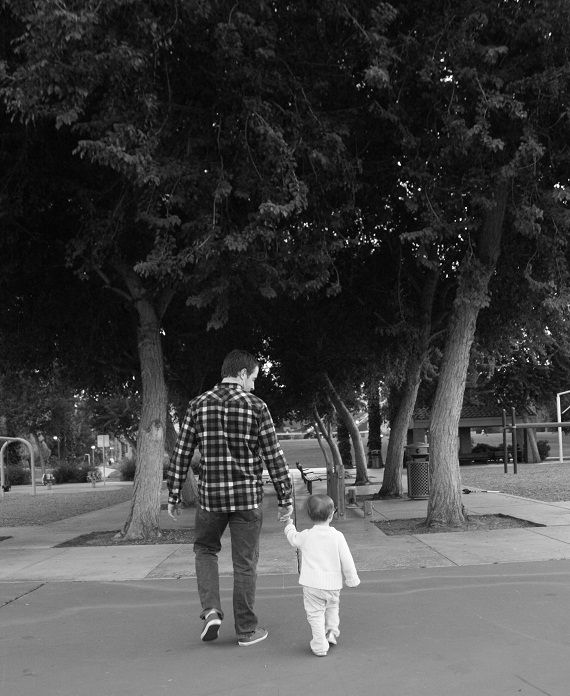 Sean took us up highway 74 one afternoon and it was beautiful to look out over the whole desert.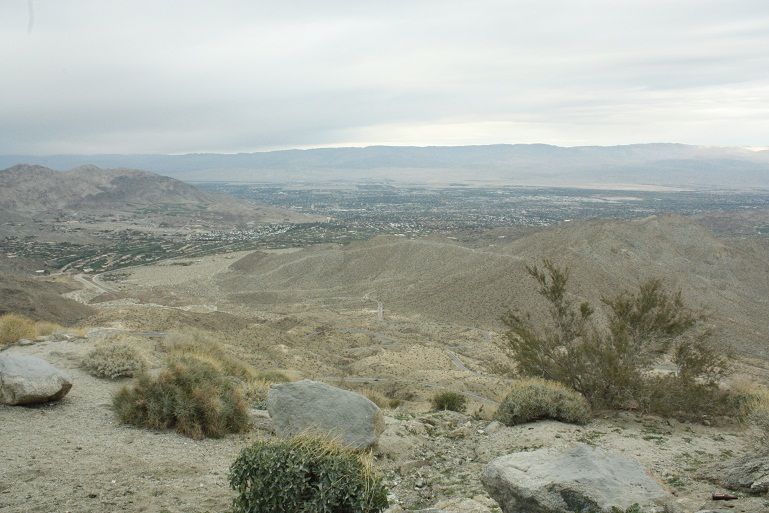 Until my eyes were stickered shut with My Little Pony stickers...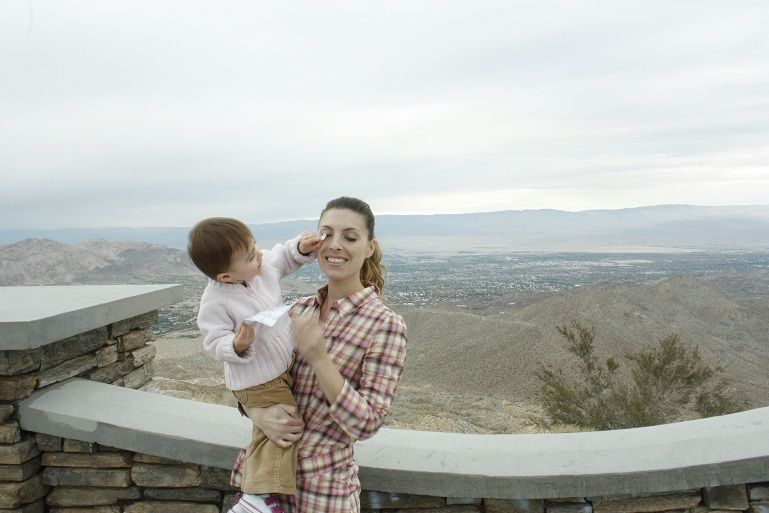 New Years was also pretty relaxed as we spent the first part of the night with some neighbors from New York (Torri and Elmo modelling their headgear!).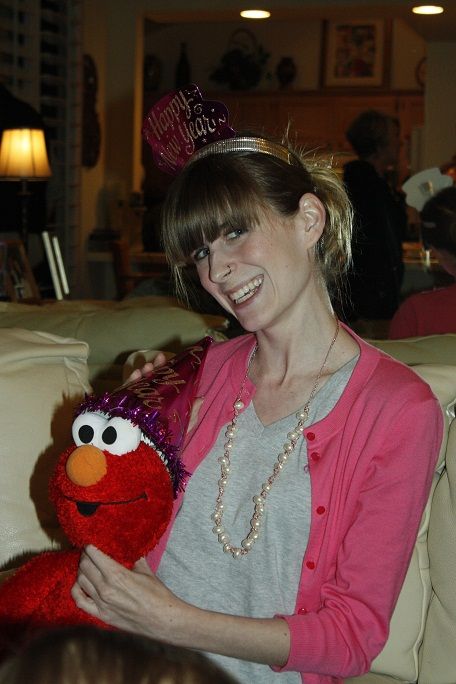 And after that we were so excited to spend the rest of the night with Rebecca, Jessica and their fabulous family! It was a totally amazing night and their new house is fabulous!! Thanks again ladies!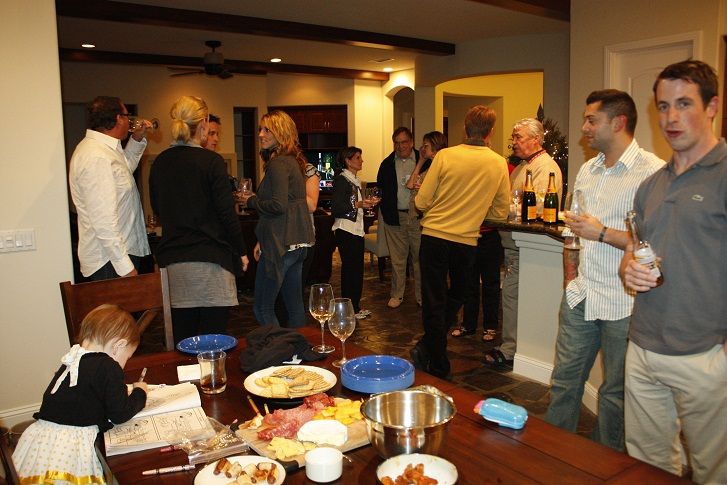 New Years day we also held a little get together for Rebecca and her parents as well as the neighbors, but Wren didn't make it through dinner.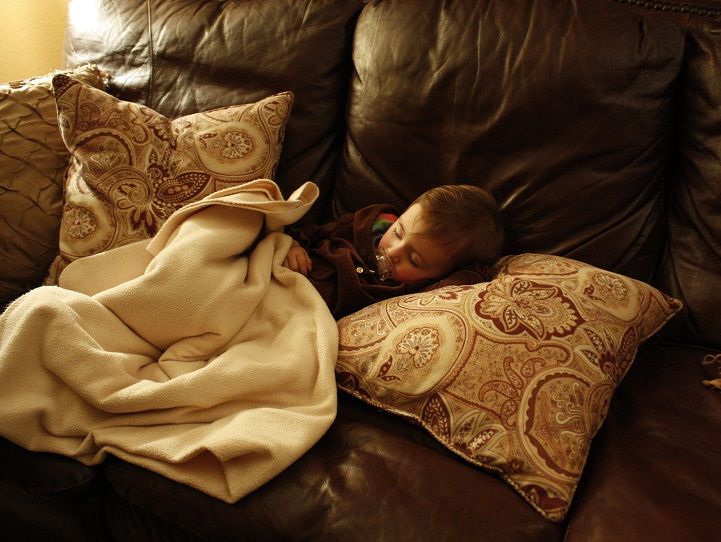 But she was back to her usual hammy personality in no time!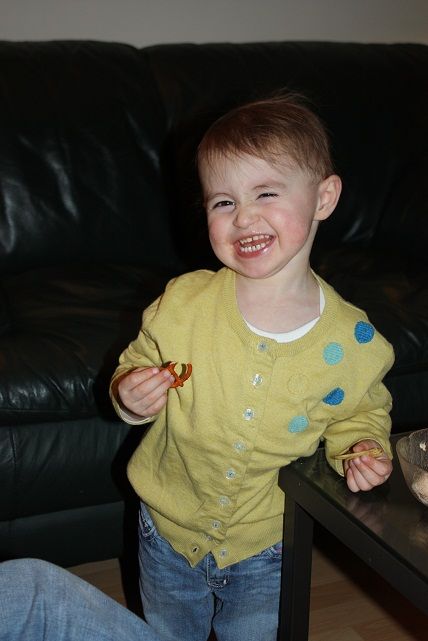 We are SOOOO happy to be home, all unpacked and back at the renovations. Sometimes it is best to get away so that you come back home.
Most importantly, we wish you all a happy 2011! Thanks for supporting us, following our journey and patiently waiting while we re-charged our batteries. I don't want to spill his beans, but Sean will be on this weekend with some exciting news and I am looking forward to sharing some goodies as well as a special giveaway to kick off the new year.
Merci Beaucoup mes amis!