We've been missing you guys! Thanks so much for all your kind thoughts and words for my Dad. He got a few answers at UCLA this week but the bad news is that he will most likely suffer from his condition (extreme dizziness) on and off for life. He is determined to keep tracking down answers so hopefully we will find something that will help him soon. The relaxation and family time have done us all a world of good, and Wren has been an absolute angel the entire trip.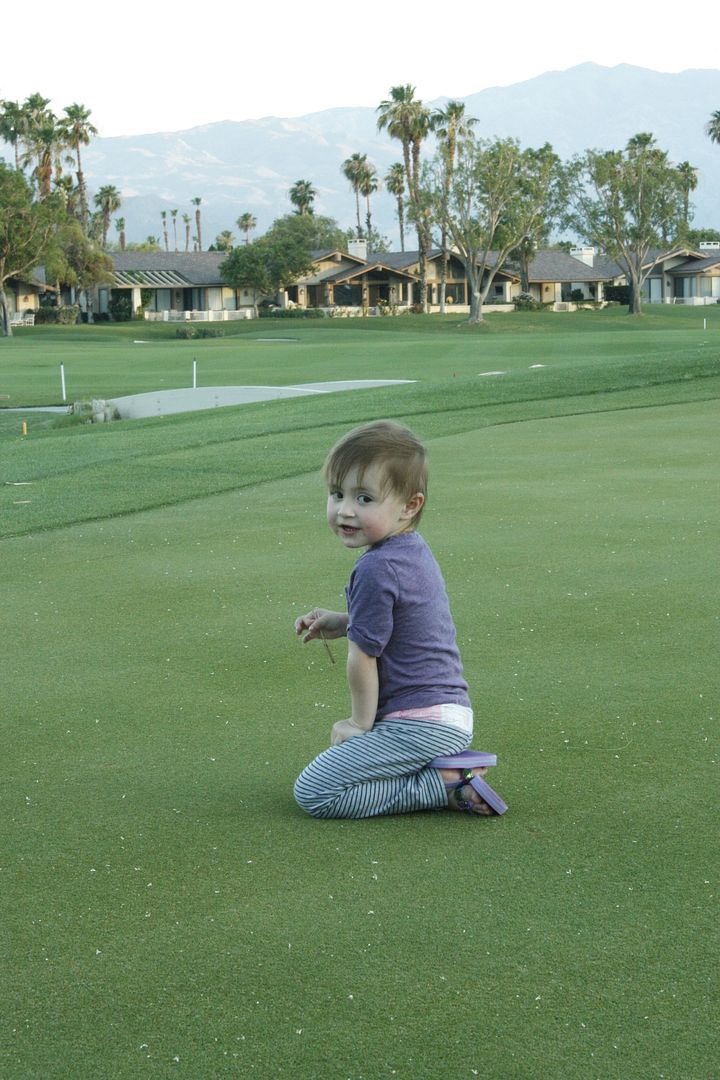 In Santa Monica last week she 'adopted' this balloon chicken and it has been the best $10 I think I've ever spent. He is already a very worldly chicken, and squeezes a smile out of anyone who passes him. Wren has dubbed him chicken boy and I think he may be the subject of a book I'm going to write for Wren tentatively called "Me and Chicken Boy; the travel memoirs of a two year old and her fowl".
Hangin' in the W hotel lobby.
After our short stay in LA we made our way out to the desert where we are spending most of our days by the pool here at my parents' house.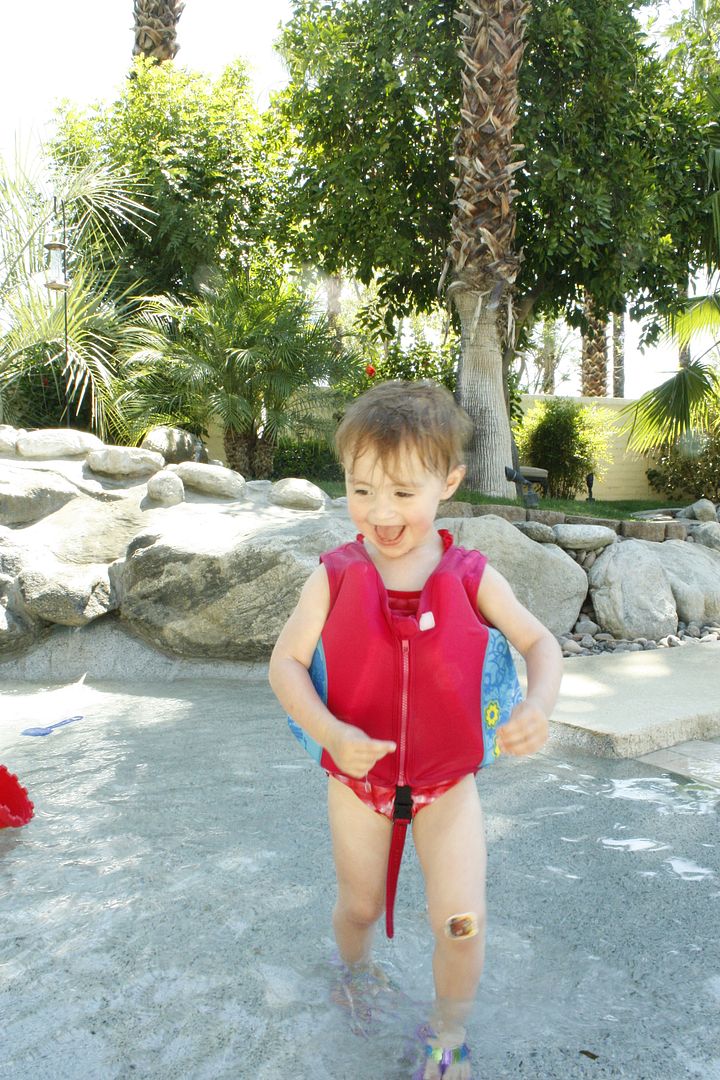 Wren and her grandma (aka Nanny) practicing a dance routine behind the house.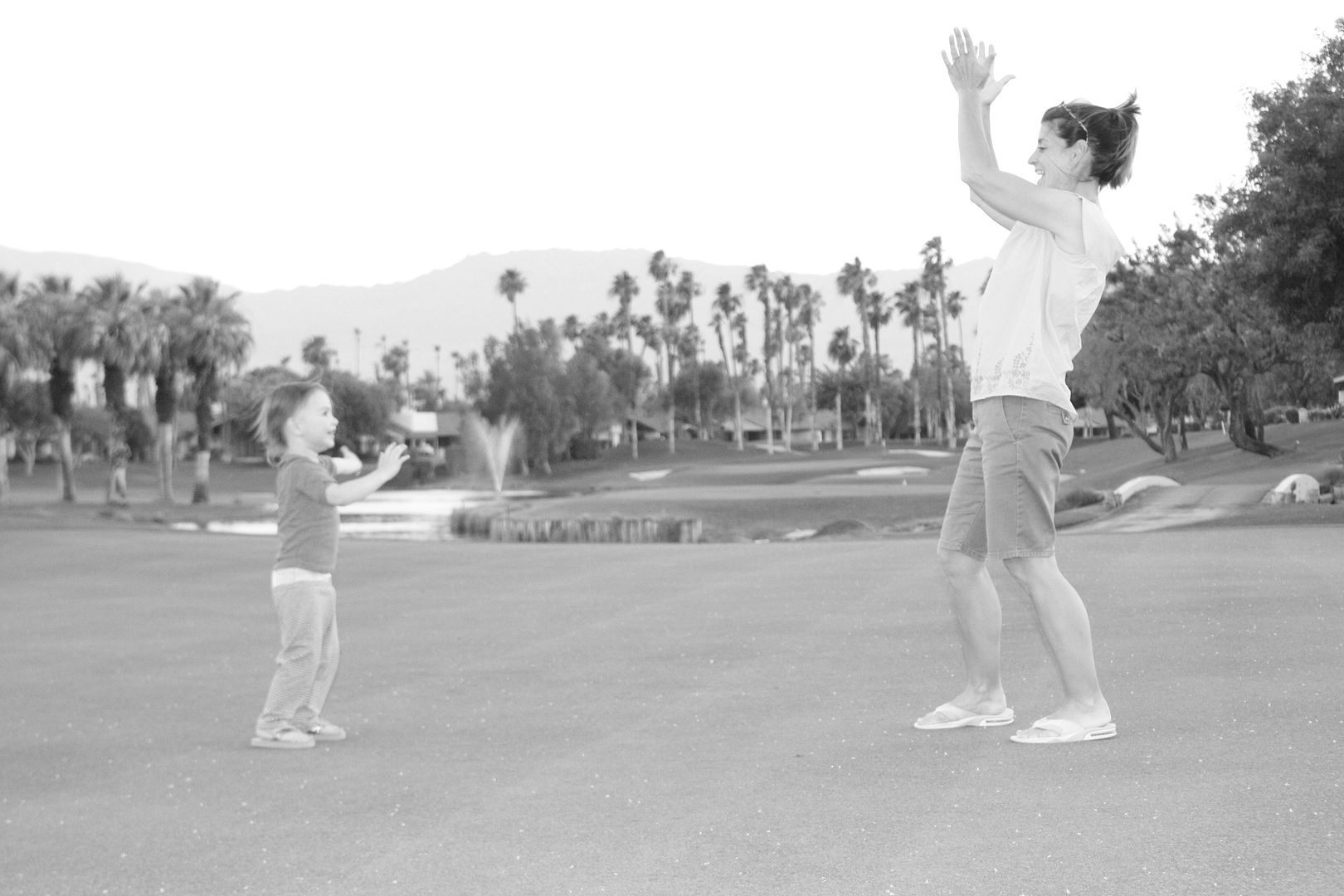 As much fun as we are having, I am eager to get back home because Sean has surprisingly made a lot of progress while we've been away. Not only has he got the new windows on the move, but he has had plumbers in to move all our gas lines around as well as adding an exterior line so we can get that new barbeque hooked up pre-kitchen ripout. The new gas line got him motivated and he decided to strip and repaint the deck as well and buy patio furniture (our deck has been bare for years, with all our focus being on the inside of the house) and getting a Rhino bag set up for all the old cabinets and tiles to be easily trashed.
What a guy!!
And if anyone knows where to track down a replacement chicken back in Edmonton, PLEASE let me know!! This one is on his last leg and it will be a sad sad day indeed when he doesn't board the plane on Saturday.