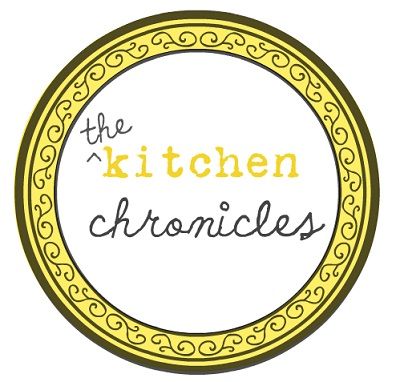 Rip out has begun, the mess is only going to get worse before it gets better. But I am keeping my eyes on the prize, and that would be our fabulous new cabinets. As we've mentioned before, we settled on Martha Stewart cabinets from Home Depot. They combine everything we want: character, quality, and affordability. Really, we've heard nothing but rave reviews both online and in person so we are pretty happy with the decision so far. She has some great style and color options that perfectly capture that coastal vibe we adore, but in the end we played it fairly safe.
We eventually settled on the Ox Hill door style in Picket Fence. I was a little torn on color because some of her grays are lovely in person, but decided to think long term and go with white. Our doors will be a mix of single and triple panelled (both below) as well as mixing in some the other decorative elements like baseboards and special kickplates and a few corbels.
Originally I listed an island like the one below in my 'must have' list. I love that it isn't too heavy visually and still keeps the room feeling open. However we needed the storage, and our layout was still awkward trying to make that work.
About 1 am in the morning it hit me that our solution would be a peninsula. And once the designer set it out for us visually we both fell in love with the idea of it. It also affords us space to have an overhanging countertop for seating and nearly doubles the cabinet storage space we would've had with an island.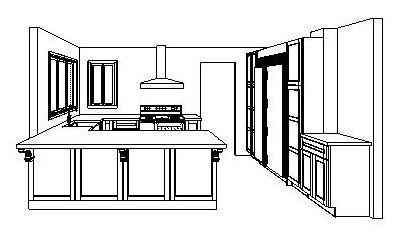 We want the kitchen to feel bright and airy so we have opted out of having upper cabinets anywhere. There will be some open shelving over the lower cabinet on the bottom right in the picture above for some extra interest.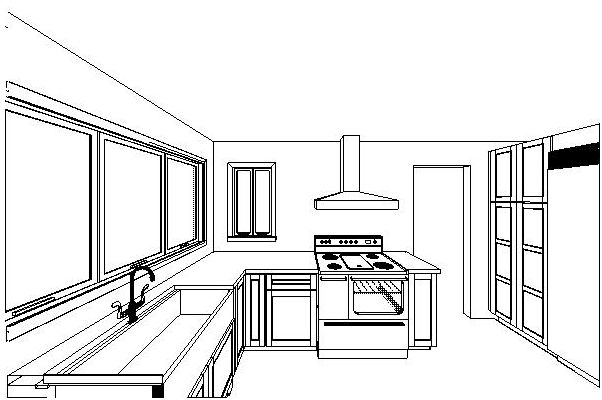 You can see from this angle that we have some interesting challenges like furnace ventilation and second floor plumbing on the wall with the refridgerator but our designer did a fabulous job hiding that. It will appear to be a full wall of floor to ceiling pantry doors on either side of the fridge, but in reality some cabinets will be only 14 inches deep.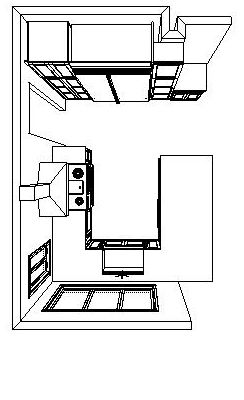 I wish I only had to wait patiently for the cabinets to arrive, but the reality is that the work is just beginning and the cabinets will be one of the final touches aside from the counters.
Things to still be decided upon?
- hanging pendants for the pensisula
- backsplash
- counter top material (we're leaning towards Quartz now)