This is a Sponsored post written by me on behalf of Hills Pet Nutrition for SocialSpark. All opinions are 100% mine.

Today's post is dedicated to our quietest and gentlest family member. You have seen him waddling about our house but I don't think we've talked much about the mystery that is Mungkee. The kind folks over at Hill's Pet Nutrition haven't forgotten our little man and they even took the time to make him feel like a star when they sent him a baggy full of surprises recently. They were awesome to send him some new food, a pile of toys and a little sony Bloggie video camera for me to help document more of our family time with him (talk about generous!! I've been attached at the wrist to this thing)

Mungkee joined our little family back in 2006 when he was about 3 and a half years old. Sadly, his owner had passed away and he and his 3 fellow pekingese siblings all went back to their breeder to find new homes. I have always loved and adored pekingese dogs (don't they just have the squishiest faces??) and being the awesome husband that he is, Sean set out on a secret mission to find me one when he came across Mungkee. In his 3 short years Mungkee had travelled across the country competing in dog shows, eventually becoming a bona fide best-in-show dog. I don't know whether is it because of all the travel and hours of grooming or if he was just born this way, but Mungkee is the single most docile and patient dog I've ever come across. Everyone who meets him instantly falls in love with his sweet personality, and it was no brainer that he would be the perfect addition to our family.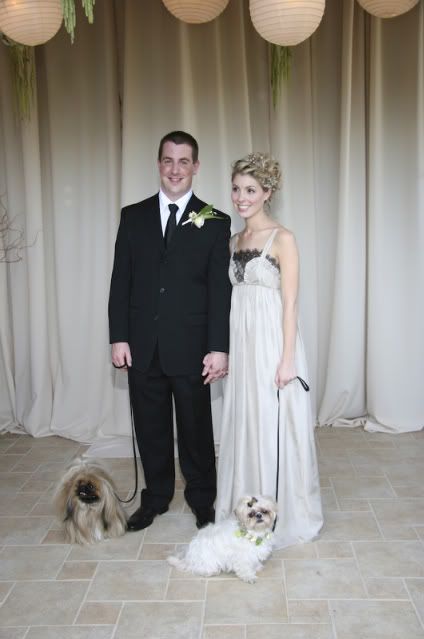 As he's gotten older he really hasn't gotten more or less perky, but recently we gave him a bit of a makeover with a major hair cut and adding some new food to his routine now that he is considered a "mature" dog. I was a little worried about changing his food, but after just a couple weeks he has a little extra spunk in his walk. He has never been one to play with dog toys, but during the last few weeks of our renos we've taken up residence at my parent's house and he has been a very popular boy with my Mom's dog, Dede, who LOVES all the goodies.

Here are just a few mini-movies of our playful boy and his shorter summer 'do (please promise me you won't laugh at our annoying/embarassing background conversations LOL)
Untitled from Holly Baker on Vimeo.
Untitled from Holly Baker on Vimeo.

I want to send a GIANT thank you to our friends over at Hill's for all their generosity, specially because they are going to be giving one lucky reader a $1000 gift card to PetSmart!!

To enter simply leave a comment on this blog post telling us about your favorite moment with your dog. You can earn 1 extra entry by tweeting a message linking back to this blog post as well as using the hash tag #HillsPet . Click here for full contest rules.

And if you are interested in getting more info on switching your dog's food be sure to check out Hill's Pet Nutrition on Facebook or register online for their Hill's Healthy Mobility Coupon while also entering to win 1 years free pet food!