It is totally out of my comfort zone to bring home sooooo much color, just in one shopping trip no less. But if you've ever had that feeling that has you saying "if I go home and it's gone tomorrow when I come to my senses and want to buy it I'll be heartbroken" then you can understand just how so much un-white furniture piled up in my trunk!
A glimpse of my progress in our kitchen reading nook.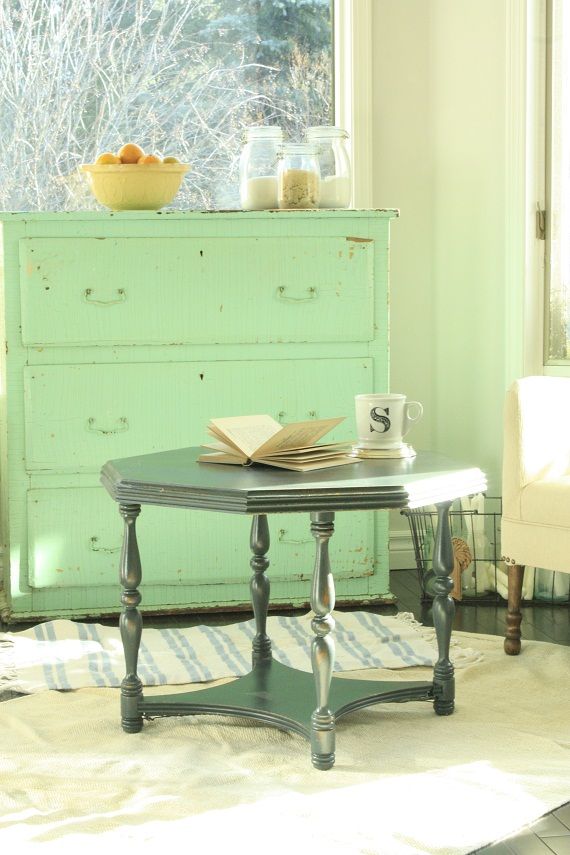 I have so much fun playing with paint and then chipping it all up but my heart still flutters when I find that perfect, original patina. The fact that it is my all time favorite shade of blue only makes it that much more yummy!
The old yellow English mixing bowl is probably up there on my list of all time favorite finds. It has an apple green stripe inside and sits comfortably on its side for pouring (although I doubt I'll be mix anything in it soon!).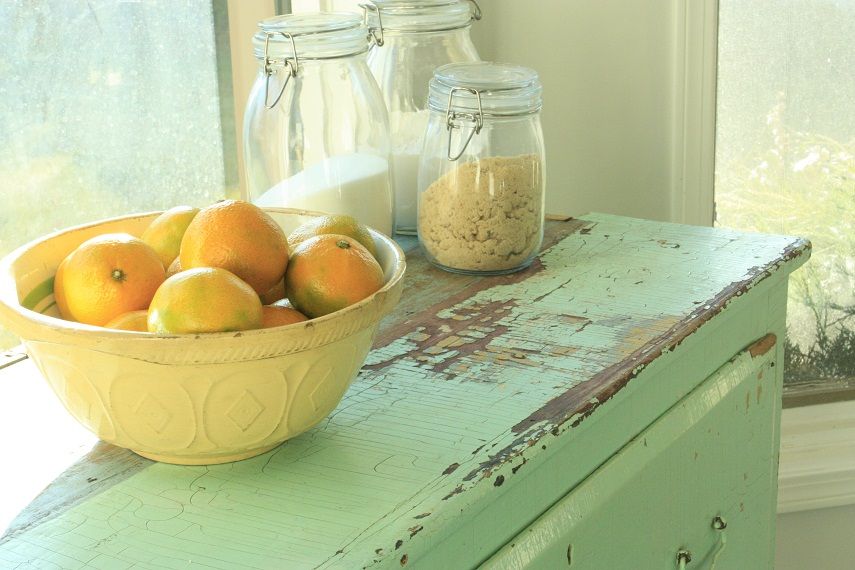 The dining room also got a punch of color with a beautiful old hutch that was cream but then received a green facade just on the front when a previous owner felt like they needed a hit of minty apple green.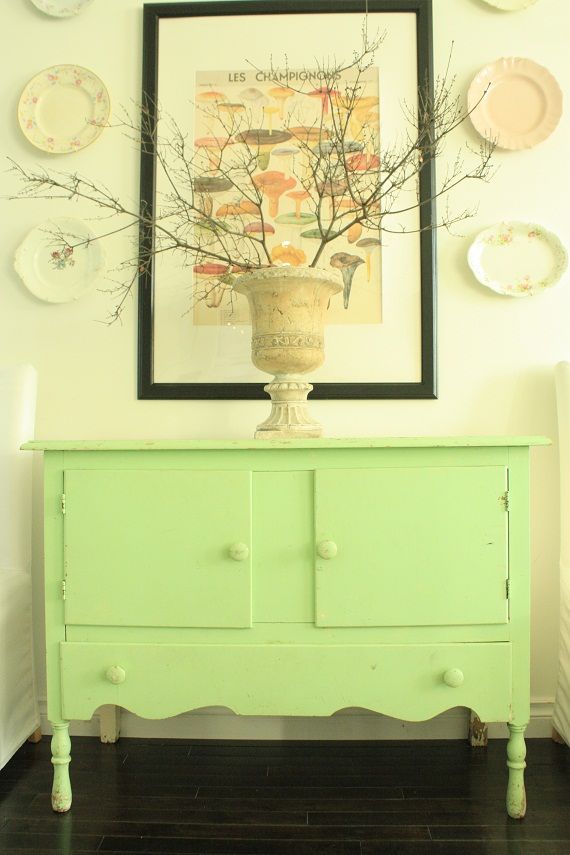 It's truly the only pop of color in our living room/dining room besides the wall plates so it is a really fun, not so serious touch.
Of course, I love sharing my finds with all my whiteberry clients, but in my heart I really really want to hold on to them forever!!
Then again, in a week my obsessed with white brain might say they've got to go LOL.