I hope all you ghouls and goblins had a safe and fun Halloween! Starting around 10 am, Wren was literally bouncing off the walls in anticipation of her first real trick or treat.
Bouncing on our bed for a solid 20 minutes defeats any point in actually making the bed.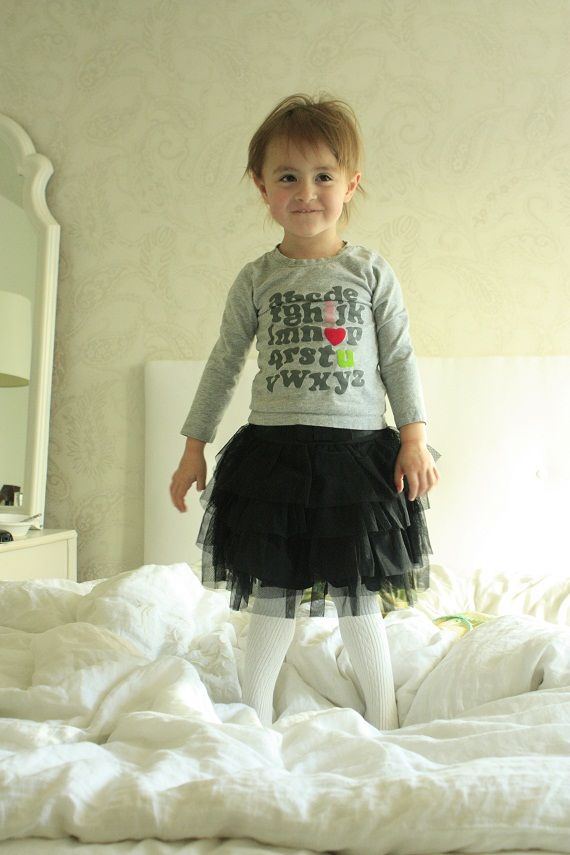 Wren picked her own costume this year, in fact Wren picks her own costume everyday. I use the term costume mainly because she has 2 requirements every morning when we try to get her dressed; the first being a tutu (she has quite a collection, I can't do laundry fast enough to keep up with demand), the second being a dress. It takes a lot of convincing on my end to get out of the house each day with only 1 of the 2 items, because both render any attempt to get a toddler buckled into a car seat completely impossible. Paired with her favorite leather boots she is quite the fashionista, and I often look completely disheveled and frazzled next to her graceful twirls and turns as we navigate the grocery store aisles.
But she did agree to remove the tutu on Monday to transform into a cupcake, with a cherry on top of course! The first house saw a little hesitation on her end, but after reaping the reward of a handful of goodies her "trick of treats" steadily got louder as she rounded the neighborhood. The hardest part came Tuesday morning when we had to explain we would not be trick or treating again, and that no, we cannot have bubble gum for breakfast!
And while I wanted to take a bite out of my cute cupcake she wasn't having it! So I decided to make a batch of my own.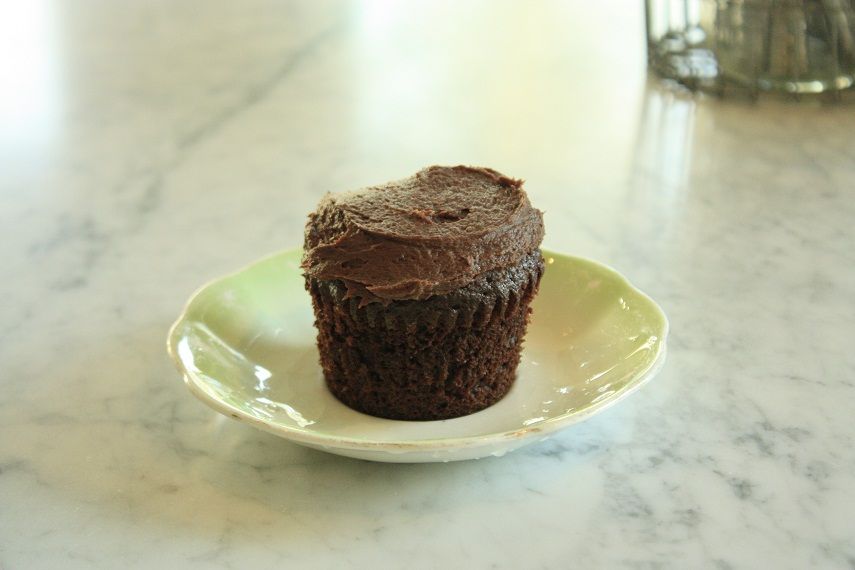 I have a HUGE love of cherries, cherry pie, cherry cheesecake, and my favorite: Black forest cake!
But cakes aren't my strong suit and I have a ladies night happening tomorrow night so I thought I would try a creating my own black forest cupcakes! I started with 2 boxes of Devil's food cake batter mix and a can of cherry pie filling, it doesn't get any faster and easier than that. After preparing the 2 boxes of mix, I filled my cupcake liners half way.
Keep in mind this was my third batch, and I am notoriously messing baker LOL.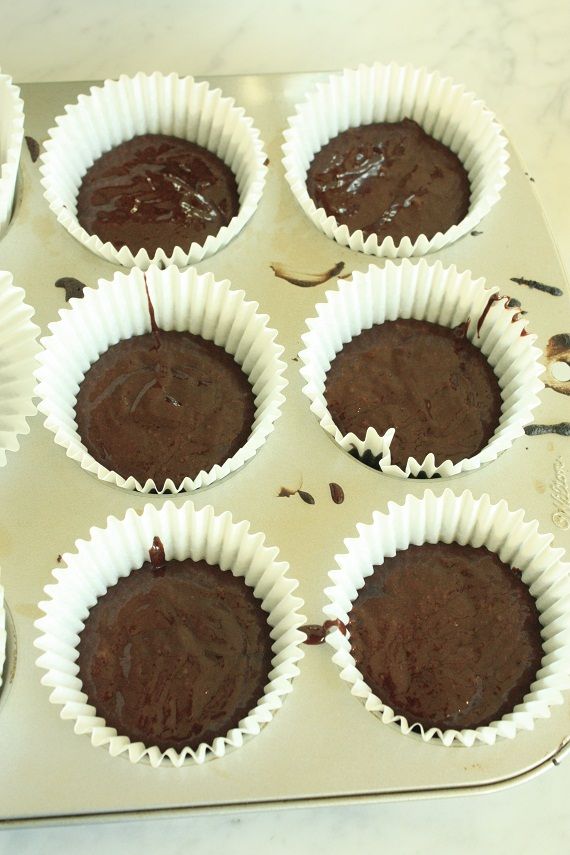 Then I spooned a large spoonful of filling into the batter.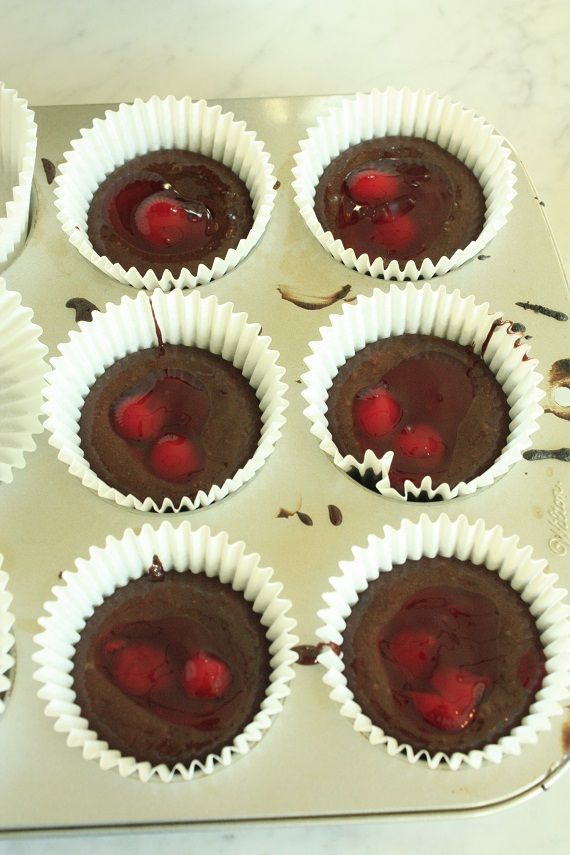 And covered with another spoonful of batter.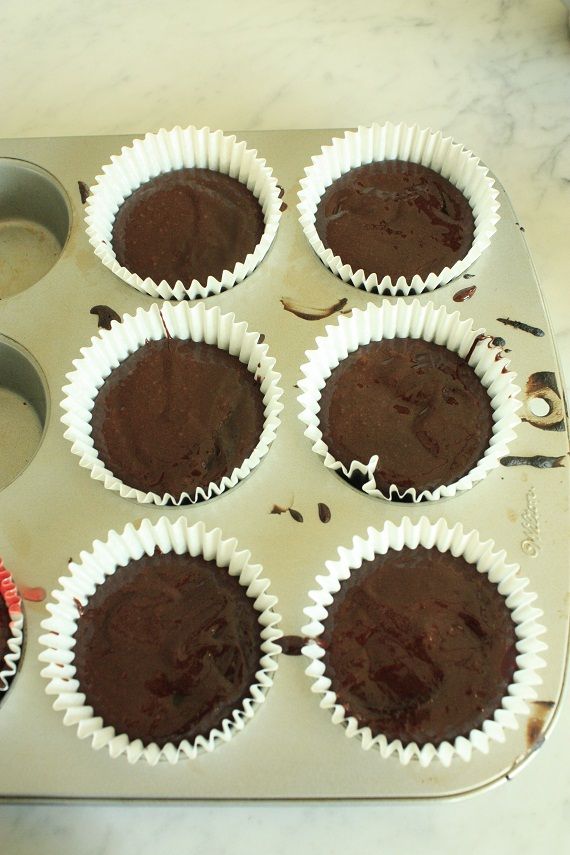 Then we baked them for 20 minutes. Keep in mind that I tried out this creation with the help of 2 toddlers today and not only did we have a blast but they both gave their compliments to the chef by telling me they were "really yummy!".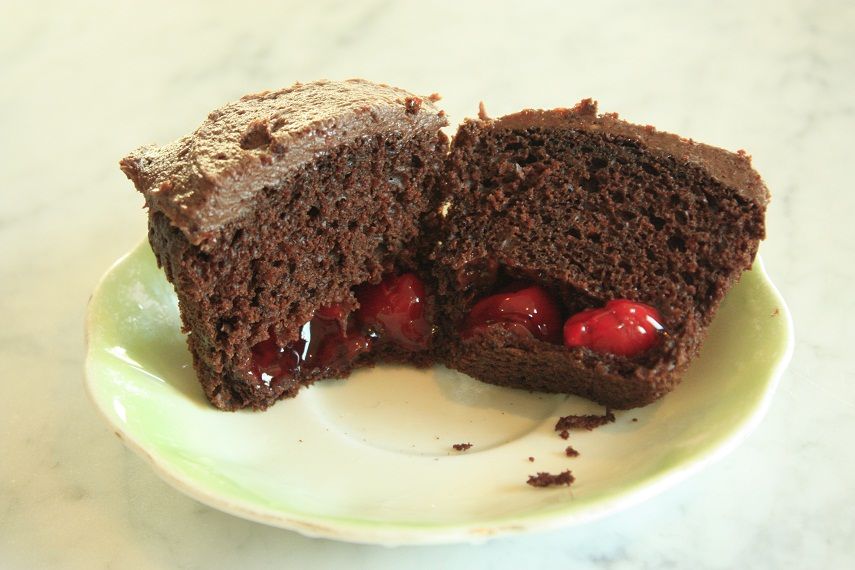 We made 30 large cupcakes and topped them with some simple chocolate frosting, but whip cream and chocolate shavings would be a tasty addition as well.
So if you have a sweet tooth and love yourself some cherry give black forest cupcakes a try!