Hi Guys! I know it's been a while, so I thought instead of slowly trickling out posts that I've been working on I would just get it all out there in one big blowout post! I thought I would start with a video post to catch you up on some fun things and recent finds, but for those of you who aren't into video posts or can't watch at work all the photos and info will be below as well~
I think Vimeo hates me because they always choose the most unflattering shot to use as the still...
Feel free to enlarge and view in HD
You may recall my mention of a fun Holiday packaging idea a few posts back and here is what Wren and I have been busy working on for our presents this year. We collected a bunch of tins at garage sales and thrift stores for 10-30 cents each that we plan to use instead of gift wrap this year.
I also found a cute old gold frame for $3 that I decided to incorporate during this craft session.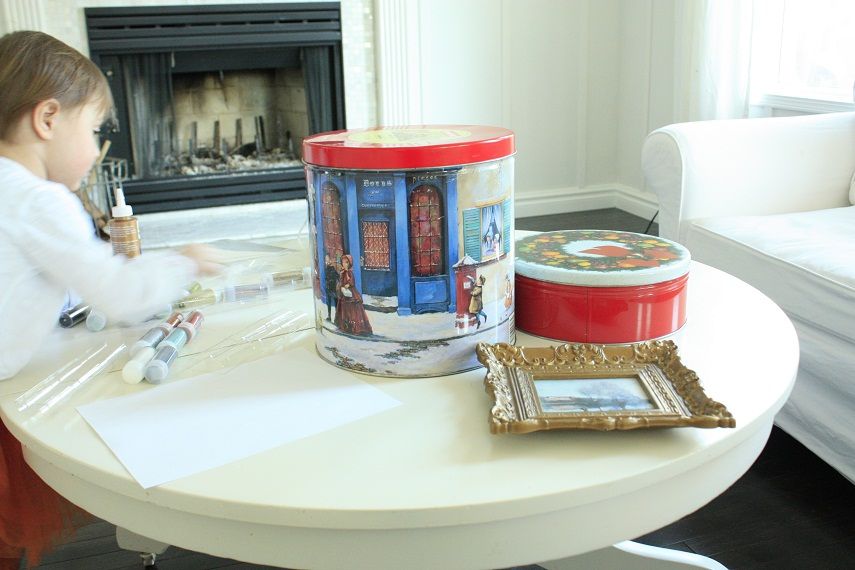 I started by giving a light coat of spray paint to the tins so that the underlying pattern/pictures didn't show through, and to make all exposed edges nice and clean.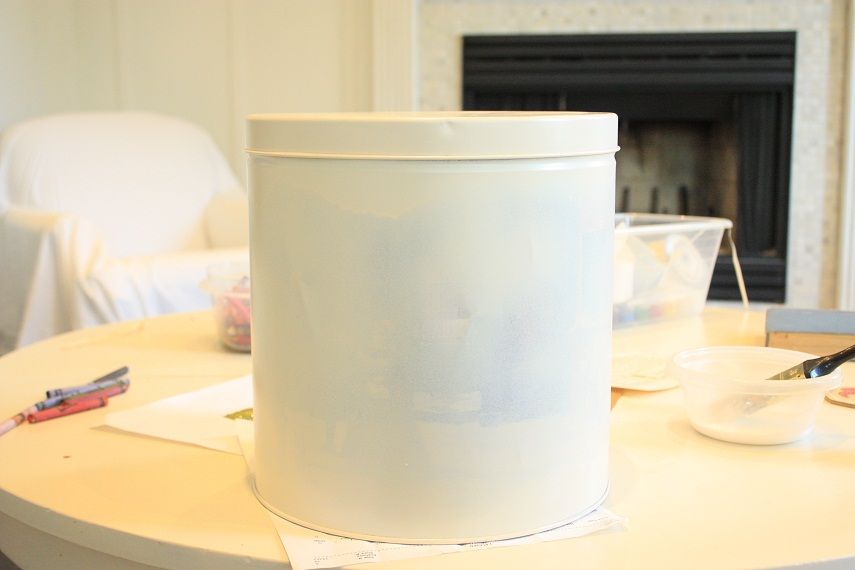 Then we mixed half and half water and glue to decoupage old pages from a book on to the tins and the backing on my frame.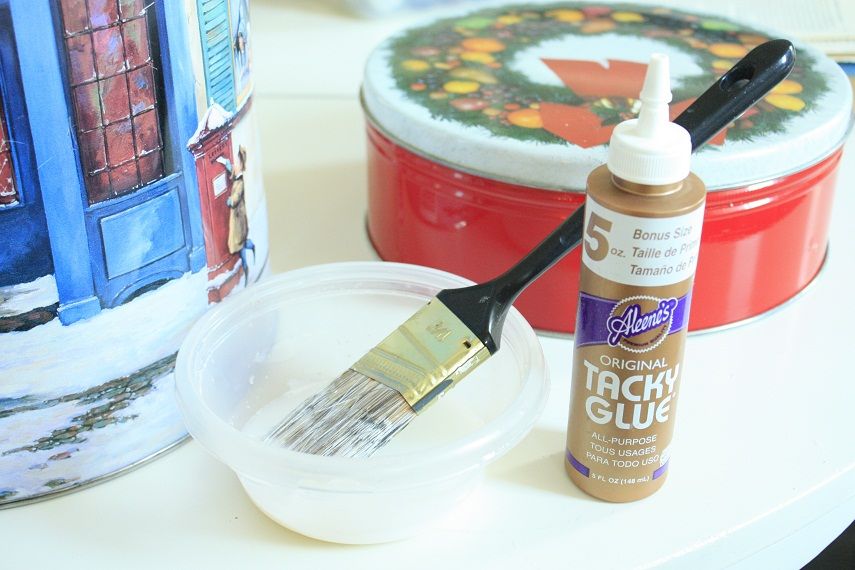 Crafting with a 2 year old means sometimes you have a swiffer full of pink glitter.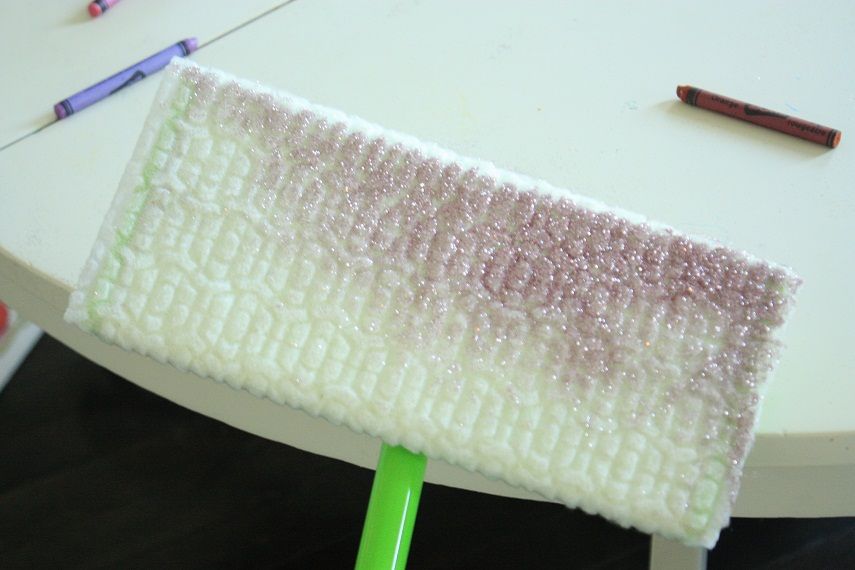 Once I had all my pages glued on I drilled a hole in the top of the lid and attached a cute knob to use as a handle. It also makes a good spot to attach your tag/card or add some ribbon.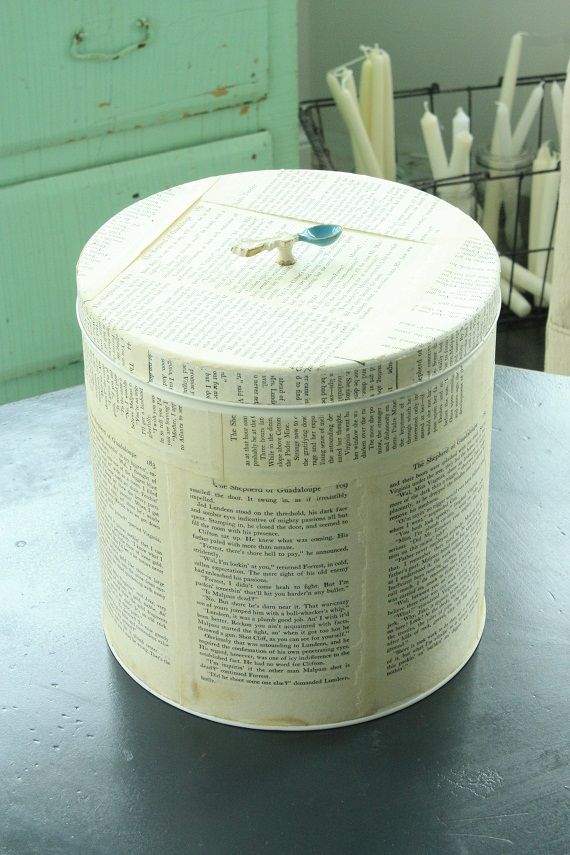 This cute little knob is on clearance at Anthro right now for $2.95 and adds a fun touch. Now our gift wrap is as pretty as the gifts themselves, and could be considered gifts in their own right and only for a few bucks!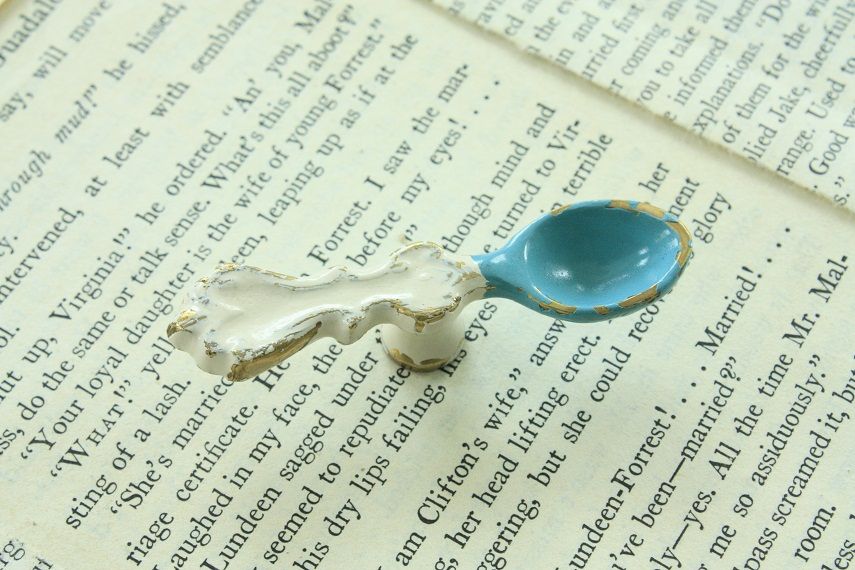 .
The other half of our craft was to use a few book pages on the backing of this old frame and then we drew a heart with glue and went to town with some red glitter. I thought it was a cheeky touch for a special corner I've been working on (which you can see more of just a little further down this post).
On to a different, but distantly related topic...
A few Fridays back I held a Stella & Dot party for the first time. It was sooooo much fun and I would highly recommend having one because a week later this giant bag of goodies arrived, all FREE!!! I also took the opportunity to do a little Christmas shopping that night and am already thinking about hosting another one soon.
The boxes are really pretty, but have nothing on the jewels inside! If you watched the video, then you might be wondering which necklace I was raving about and it is on the card on the far right. Just a simple gold chain with a delicate little arrow, but it is now an everyday staple in my wardrobe!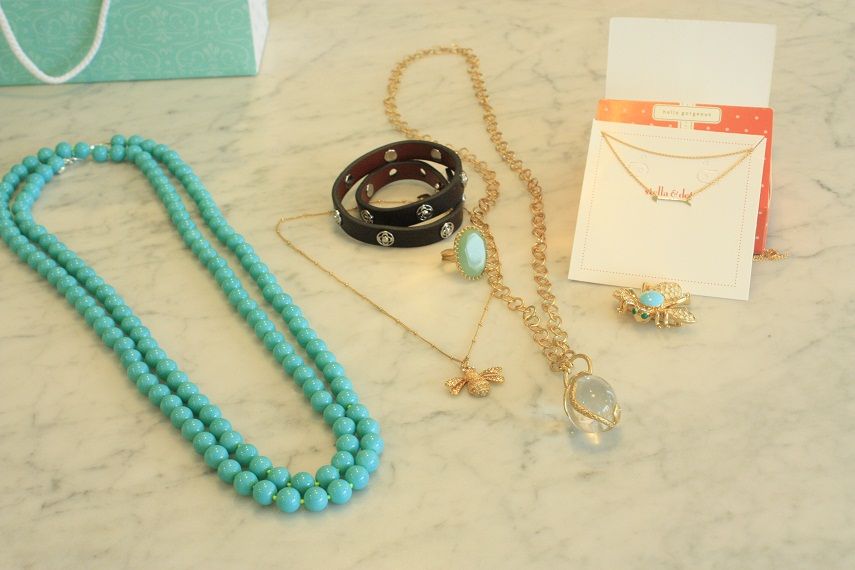 All that jewelery got me excited to finish up my boudoir area in the new closet, so I started by bringing home some fun items for displaying and arranging it all. This old brass stand set me back $5 at a thrift store and will get lots of use.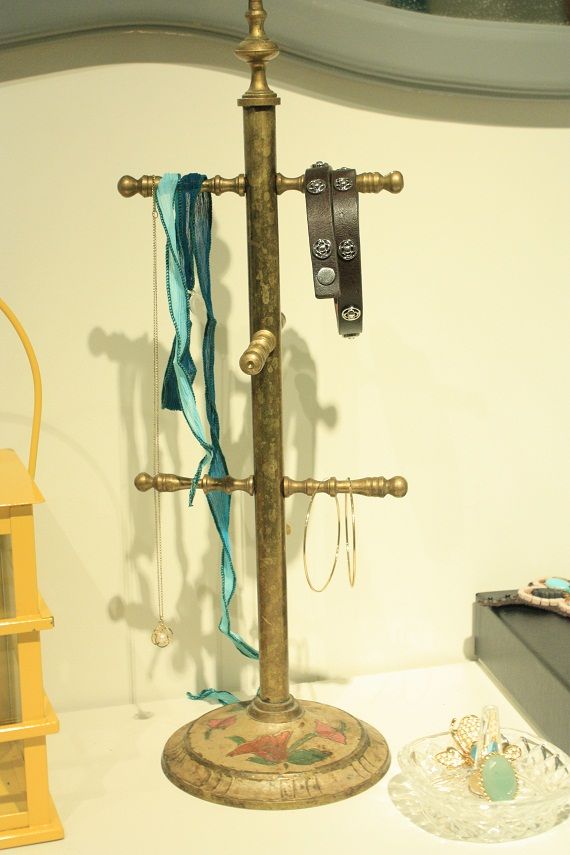 I was a stranger to ring dishes, but have become a big fan (no more worries about my rings going down the drain sitting on the bathroom counter!). This little crystal version was all of 50 cents and they are all over thrift stores.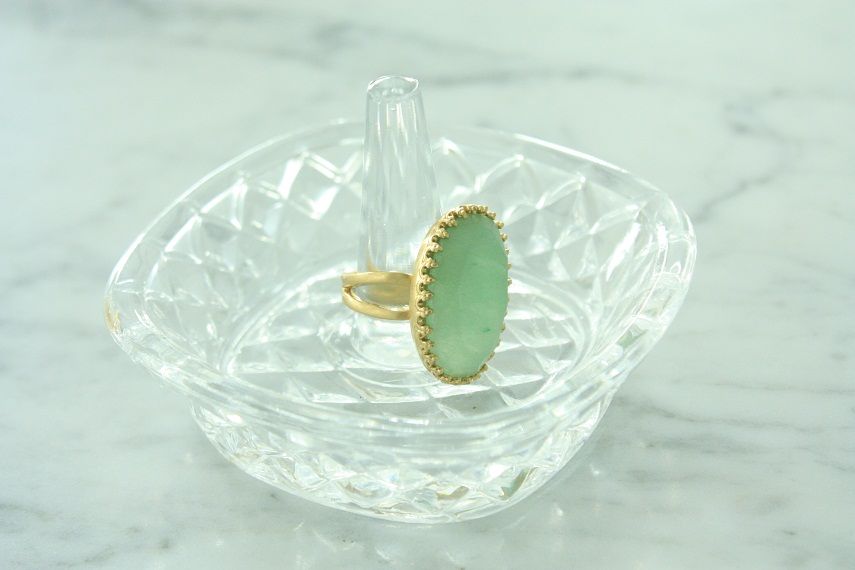 Another of my finds that had my heart at hello: COMBAT BOOTS! I know, weird, but I just LOVE them. I had been hunting and hunting for some but didn't want to shell out big bucks for a trendy shoe so I was over the moon when my Sister took me into Icing by Claire's and I spotted them for only $40!! Of course Torri had to buy a pair too, so now we can make all our girly dresses just a little edgy.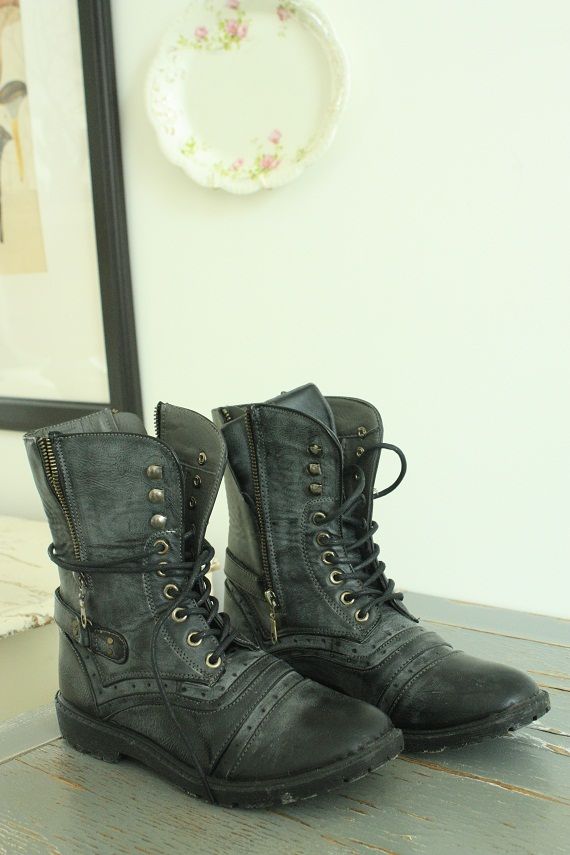 Rocking my boots (as I've done pretty much every day since buying them!) with a Rebecca Taylor dress and Anthro jacket.
and yes, poor MungKee has a cast on his arm... the little lad had an infected toe nail.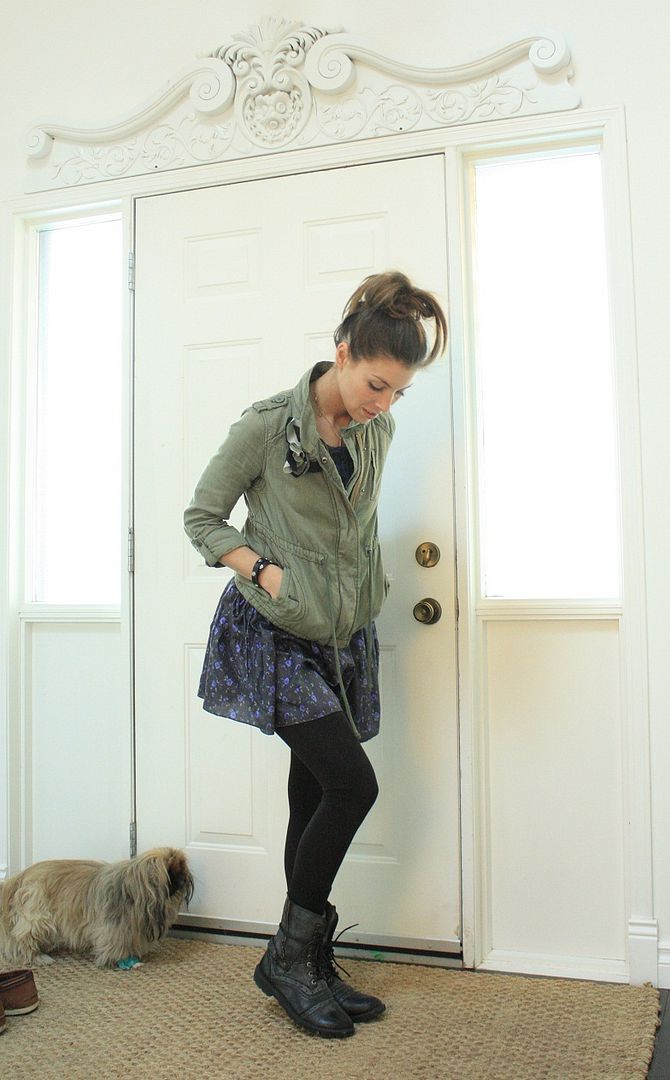 If you want to protect your counters or furniture you NEED these placemats in your life! Made from recycled paper, disposable and uber cute are just a few things to love. The clearance price at Anthropologie, $16.95, was just icing on the cake!
After we finished the closet this is what it looked like.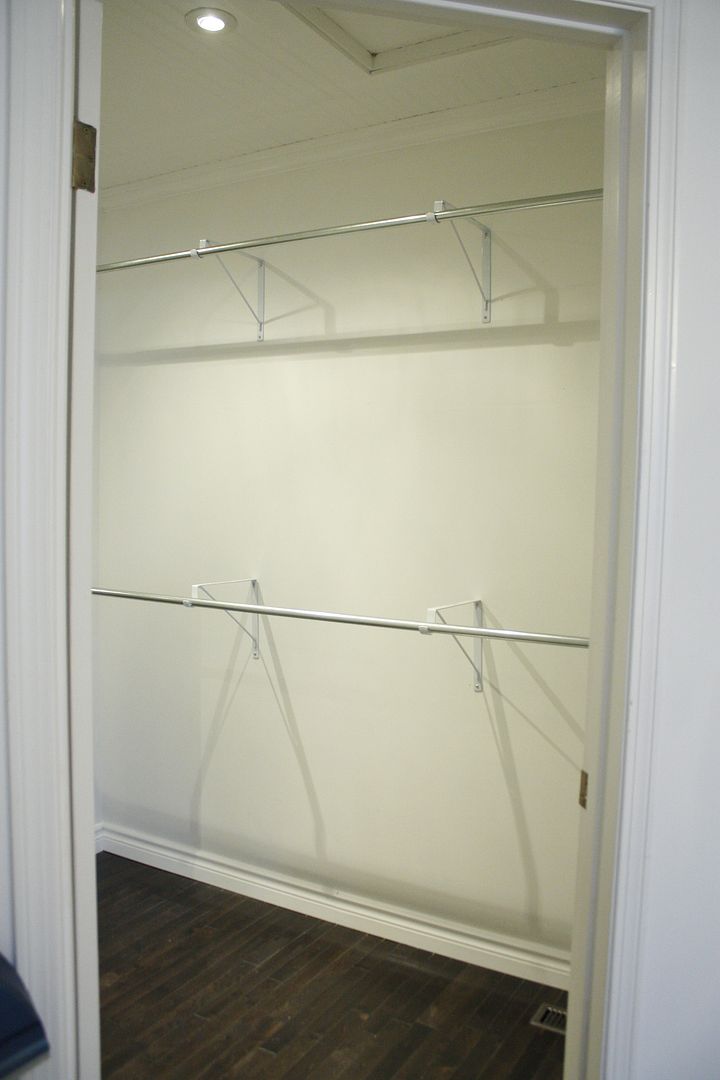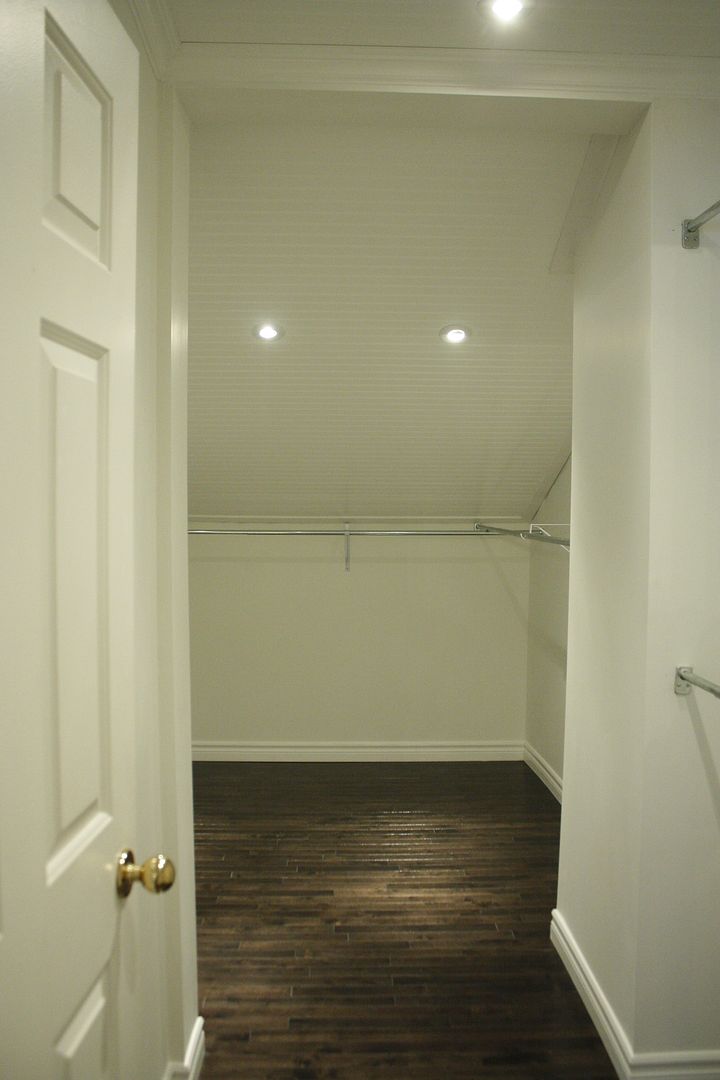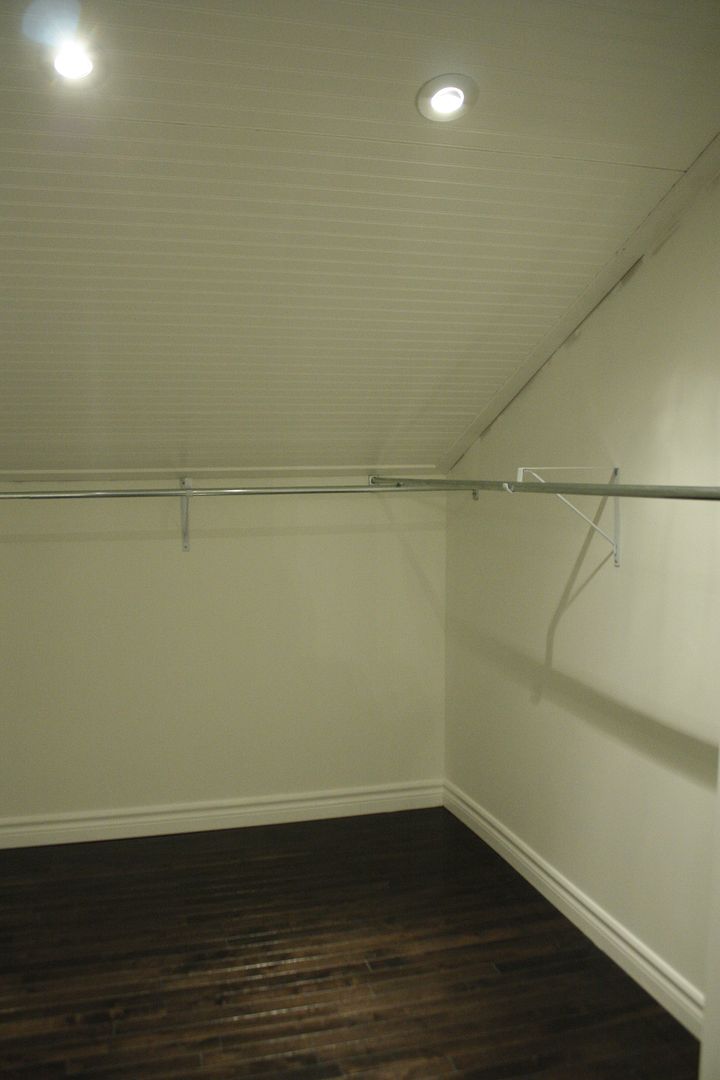 This little nook was a spot we decided not to add hanging bars to so I could have a mini boudoir area.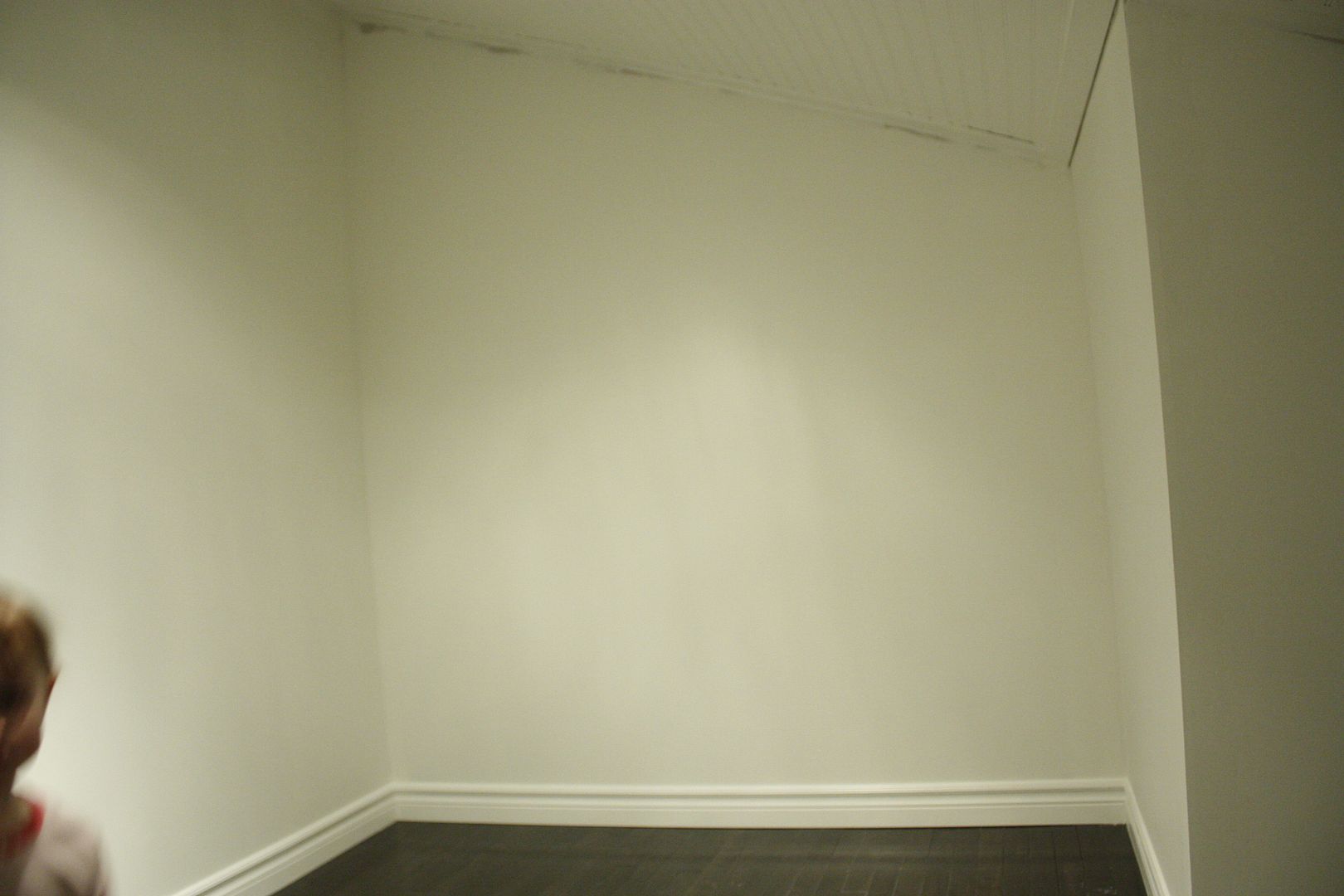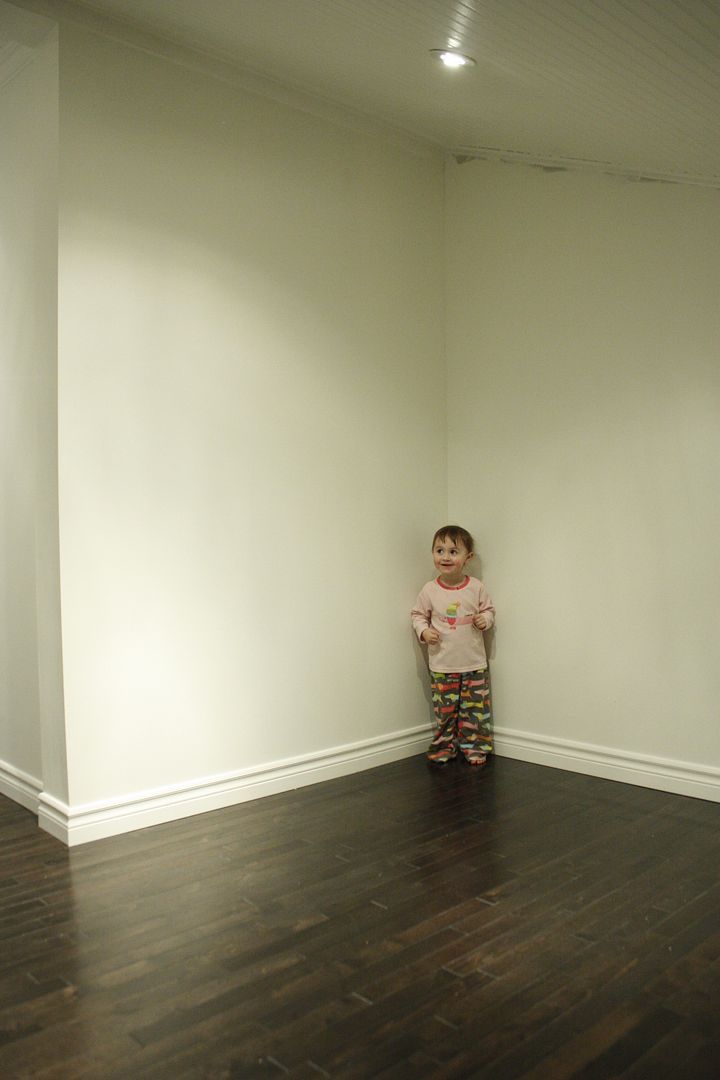 And here it is today. Since it is my primping spot I decided to make it fun and girly. But with the kitchen budget blown out of the water I needed to keep it CHEAP!
The dresser was a free find on the side of the road that I added clearance green glass Anthro knobs to.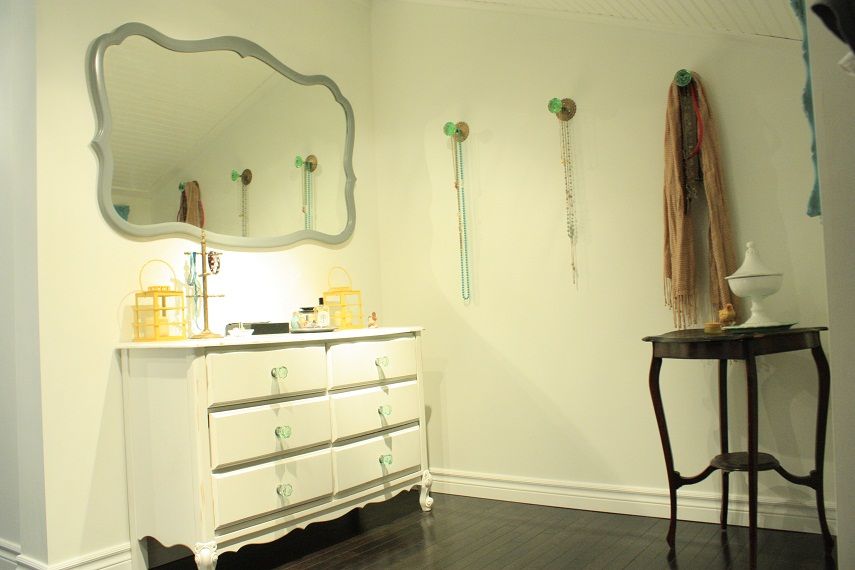 The mirror wasn't as cheap as the dresser but was only $14 from Goodwill and just needed a glossy coat of grey paint.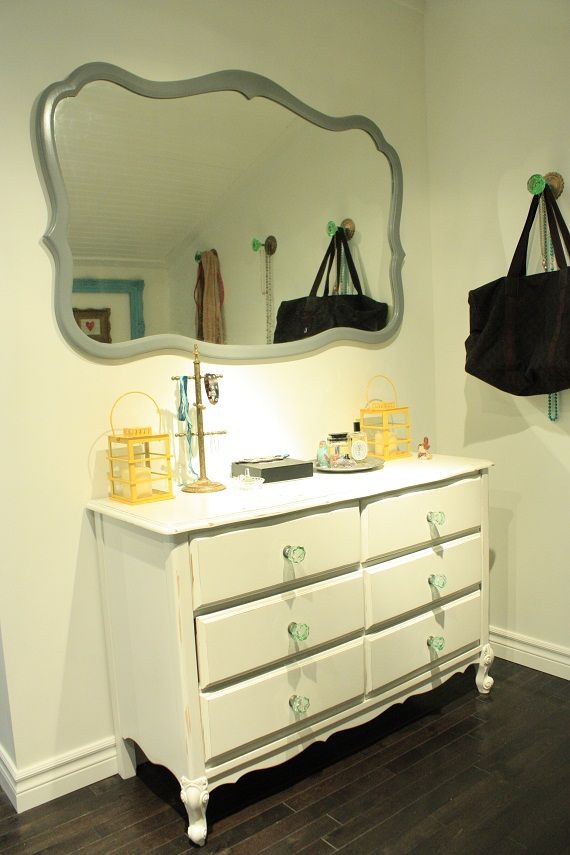 The biggest splurge were glass hooks from Urban Outfitters. They were still on sale for $10 each, but give me the perfect spot to hang accessories or dresses.
An old pewter tray was $1 and holds my favorite parfums.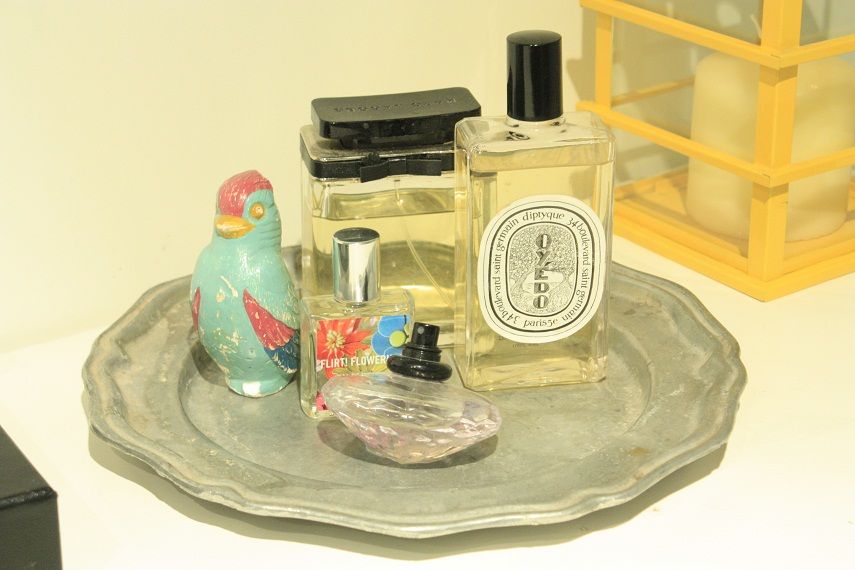 My heart now hangs on the lower side of the wall.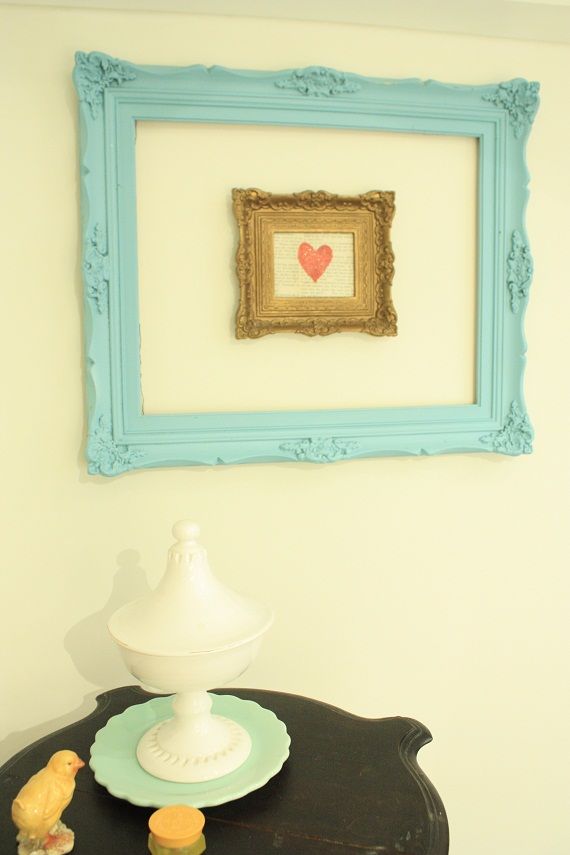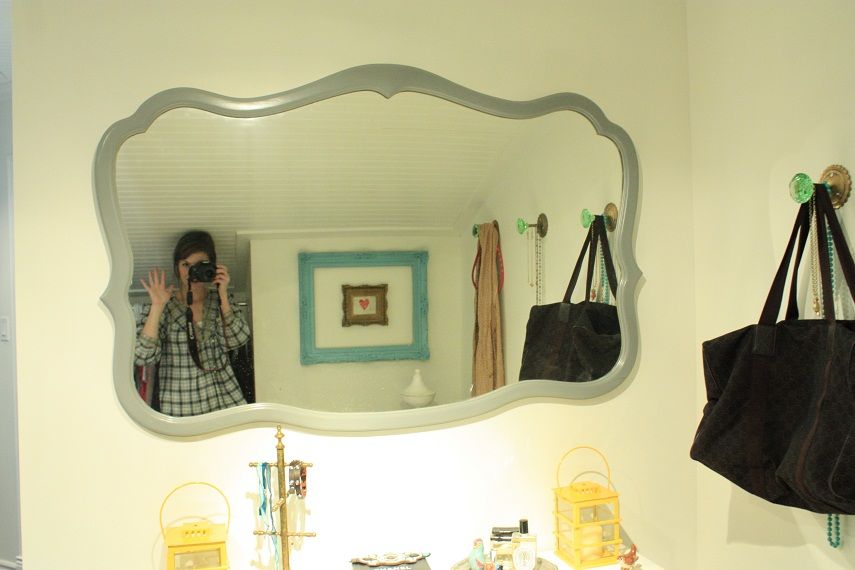 Until Wren's party a couple of her 40 cent lanterns add a sunny touch to my dresser.
A $5 table still needs some paint but is awfully far down my list of things to do!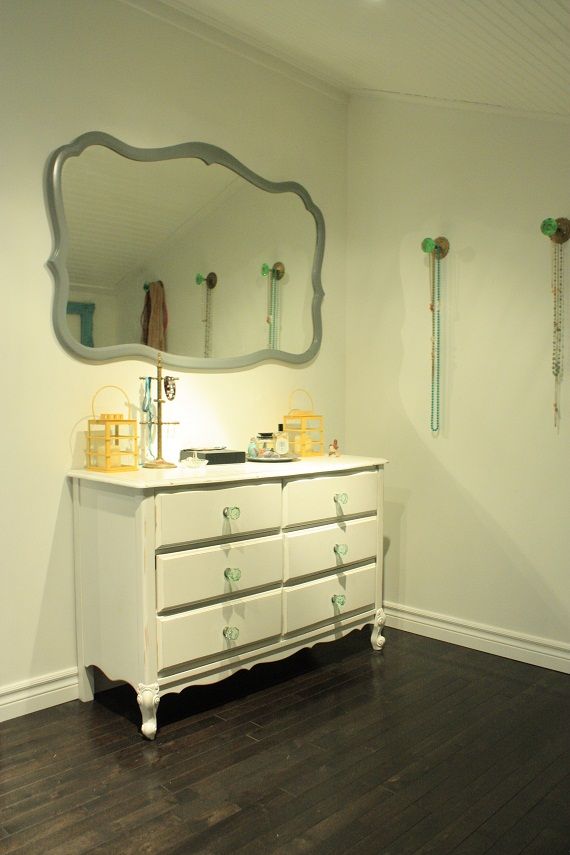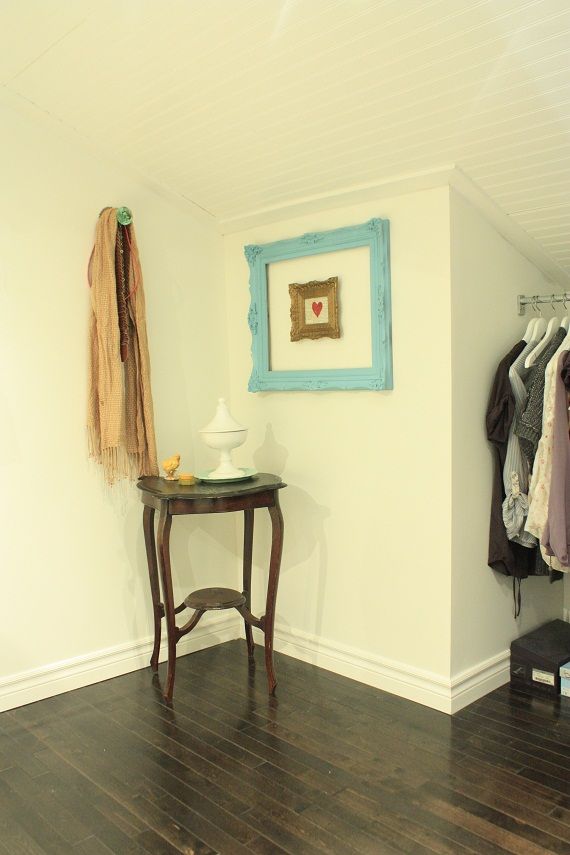 So that is what's new here and I am excited to know what's new in your world! Have you started your holiday decorating, done your shopping? Do tell!