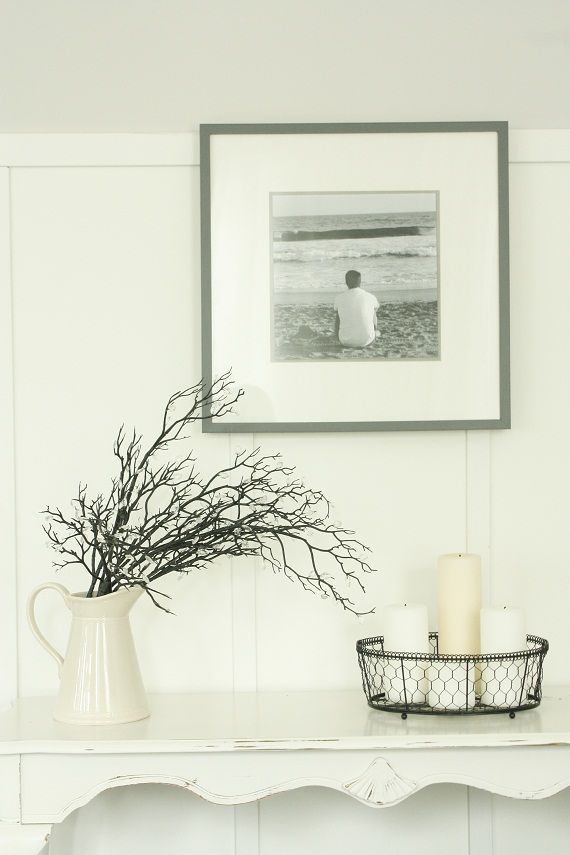 I hope you and yours had a Happy Holidays!!! We have spent the last few days floating among family and friends, having a blast. Santa was here and made one little girl pretty happy, and her mommy and daddy were spoiled as well. We are the newest members of the "WE LOVE KEURIG" club now and between my birthday and Christmas I have one big Anthro shopping spree in my future. With some birthday cash I also tracked down a new camera lens I've been lusting over on boxing day for cheap so to say I'm all smiles this week is an understatement.
But even before the holidays I was being spoiled. Back at the start of the month my mom finished her living room renovation and sent me home with this cute hall table after doing some painting for her. I think Wren deleted the original photo in my iphone, but it was just a simple oak table... just a little too much wood for my taste.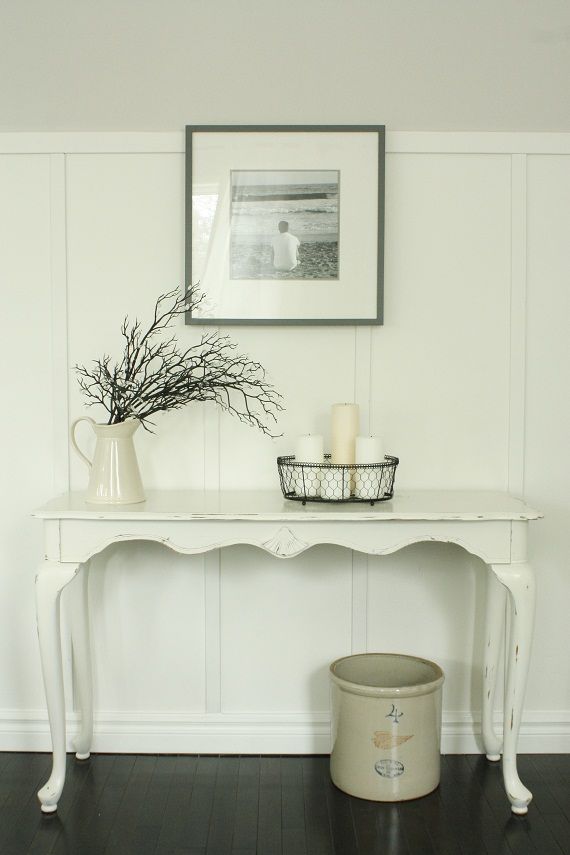 Some fresh white paint and a few black accessories really make it pop! in a subtle, relaxing way.
Another gift was the beautiful crock under the table.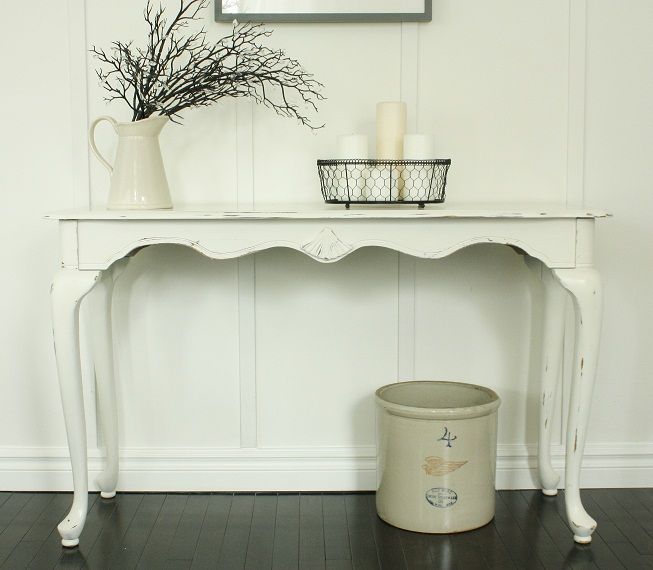 I had been lusting after a big crock for some time and my lovely Aunt Carol brought this one home for me from an Antique show in November. The beautiful red wing on it makes me think of Wren every time I glance at it. THANKS AGAIN CAROL!!!
(I am going to try and do a photo tour of Carol's house soon, she just completed her dream home and it is stunning!)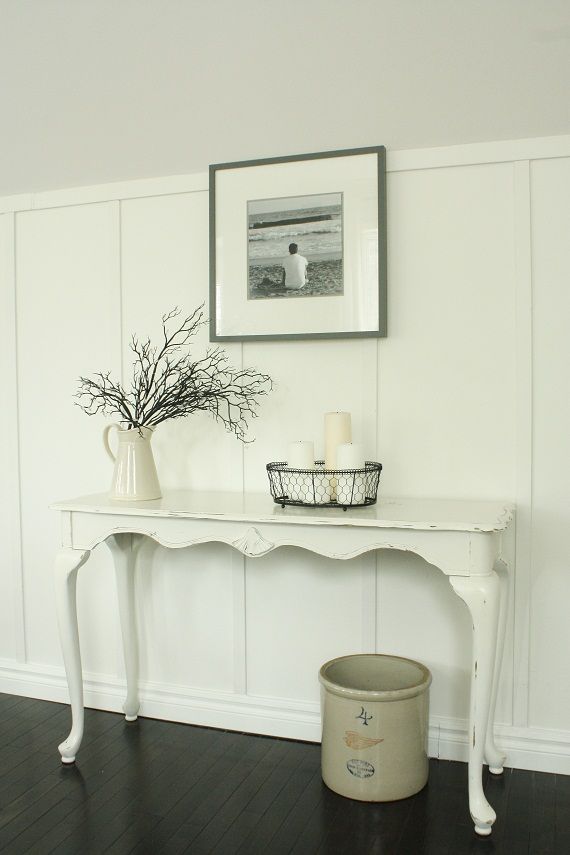 My white paint is still getting a regular work out. I had a lot of client orders before the holidays since a lot of people wanted to jazz up their homes before having company, but I did fit in a few WhiteBerry items. This big old dresser was tobacco stained and dirty as can be (if that discoloration isn't a good anti-smoking ad I don't know what is!).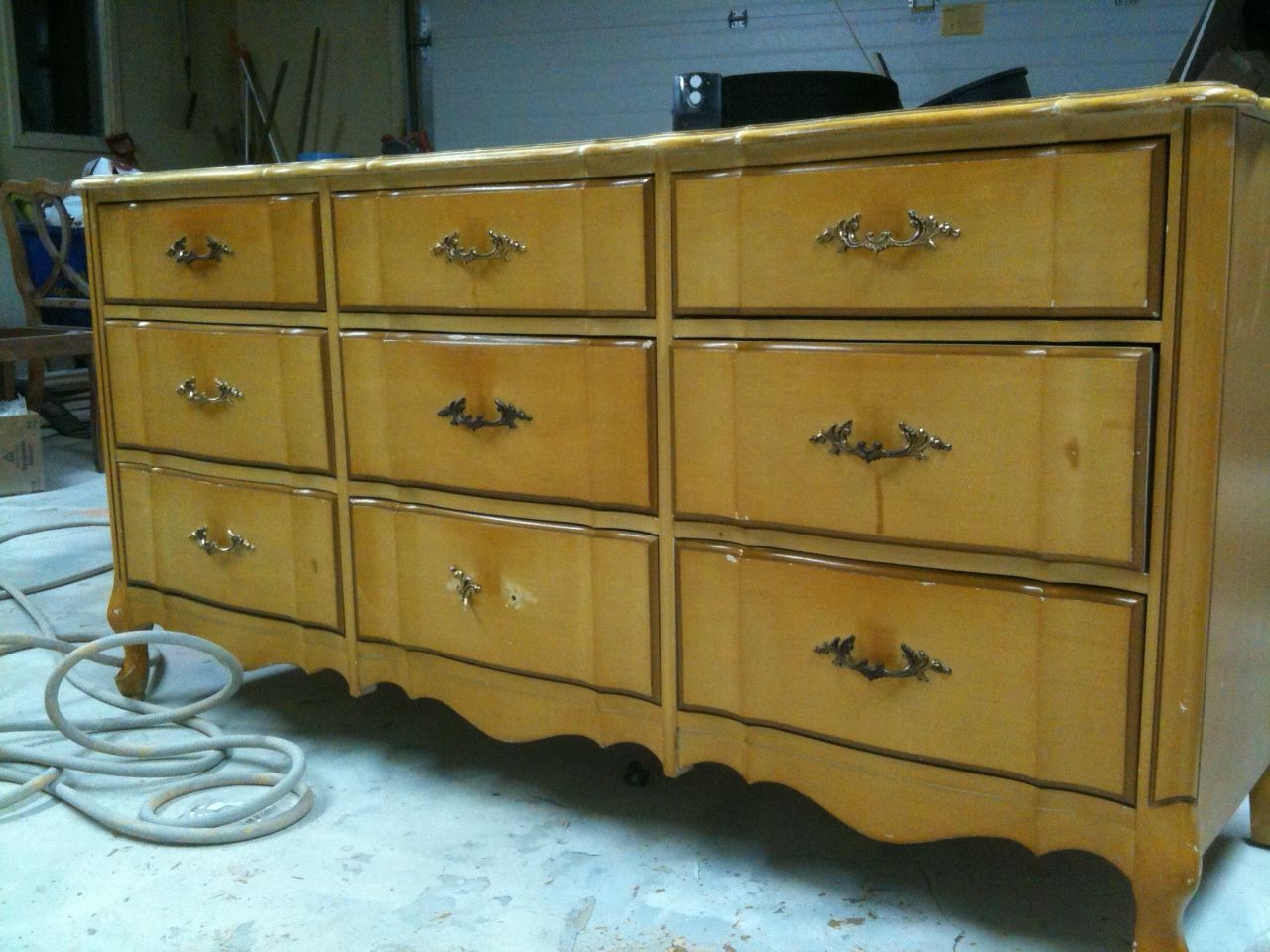 But the white treatment brought it back to life.
You probably saw this piece in a few photos of Wren's party. It is by far one of my favorite pieces in a while just because it is so elegant yet simple.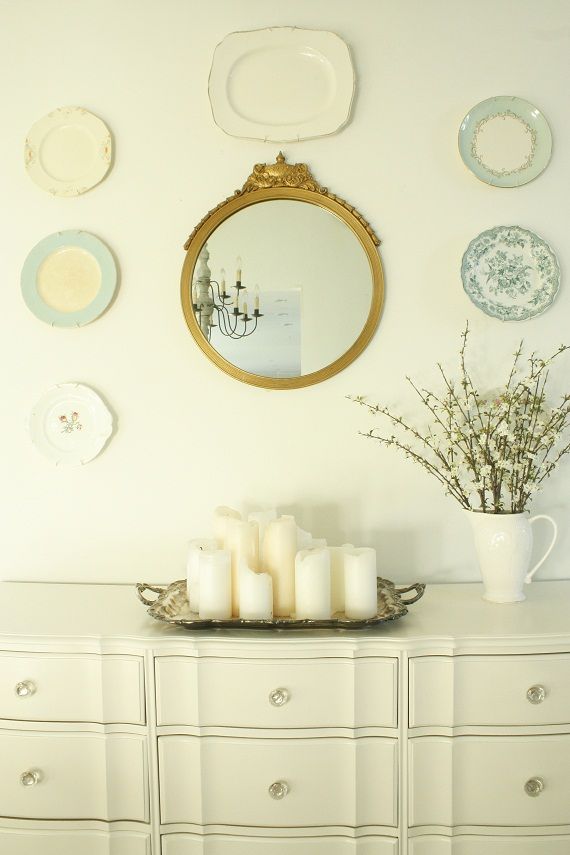 Anthro knobs give it some needed sparkle!
As much as I love distressed items, nothing beats a silky smooth new finish.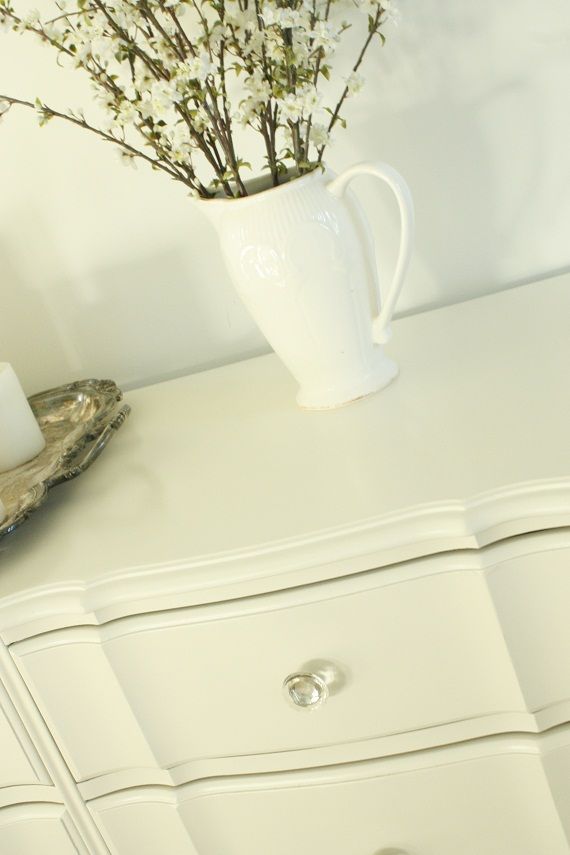 It was sad to see this one go, but I've been working on another fun piece for this spot I am excited to share so that's my only consolation.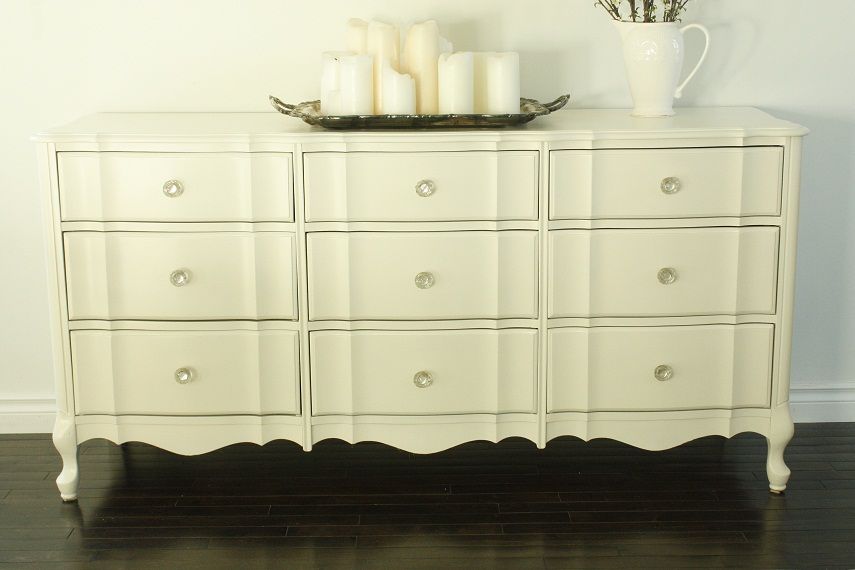 Every holiday season I have a couple loving husbands who pick up a surprise for their wife. This cute little cabinet went home with one of my oldest and sweetest clients' Hubby. I wish I could see her face on Christmas morning! Hope you love it Suzy!!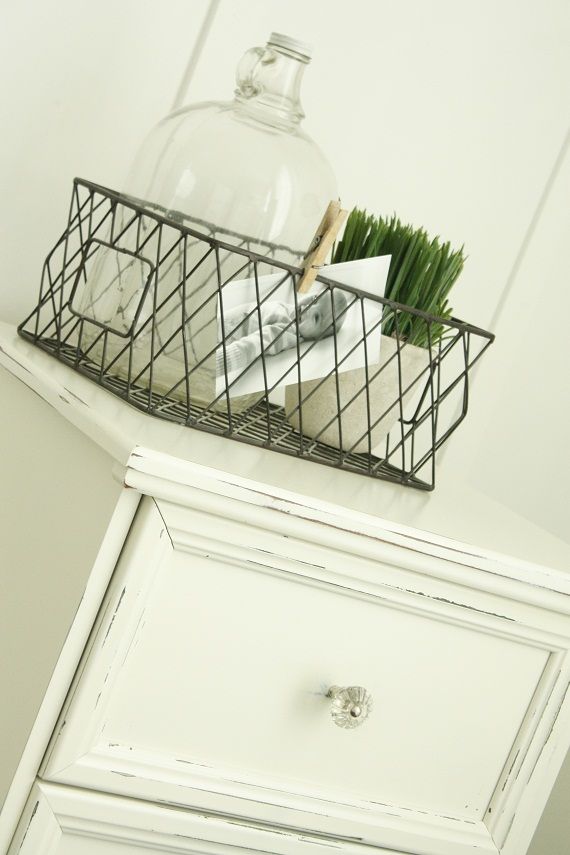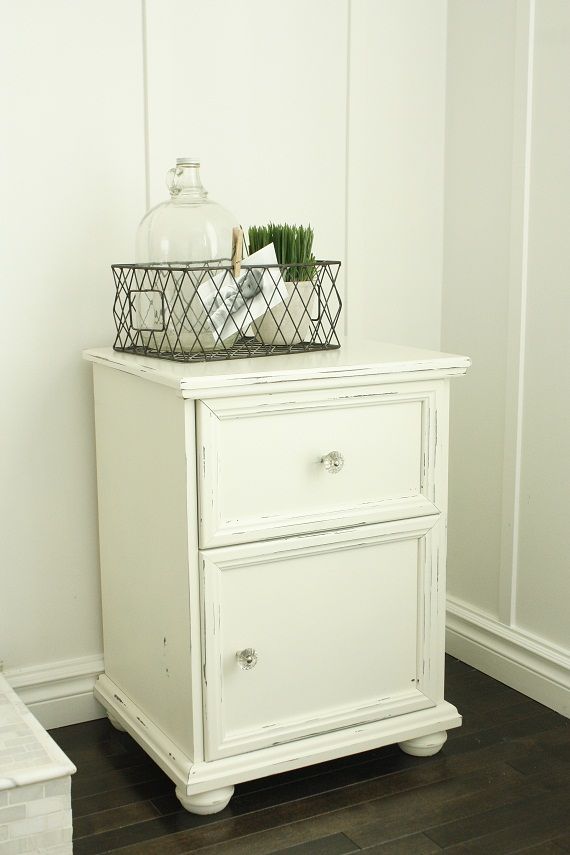 As you can see I have no intentions of toning down my always present
love of white in the new year!