Despite the fact that the days have been a little gray (but unseasonably warm so I'm not complaining!) I have been on a grey streak in the paint lab. Maybe I am somewhat like a chameleon and I like everything to be monochromatic and blend into one another... I'll have to ponder on that a little more.
But I've also been on a streak as far as finding really great candidates for WhiteBerry makeovers (which is hindering my progress on the already huge pile I've accumulated over the last 3 years of doing this!)
This old sideboard is a prime example. Just chipped and scratched a little but still beautiful.
A little grey makes me happy, particularly that shade that hangs right between white and grey. It is soft and yet not too feminine.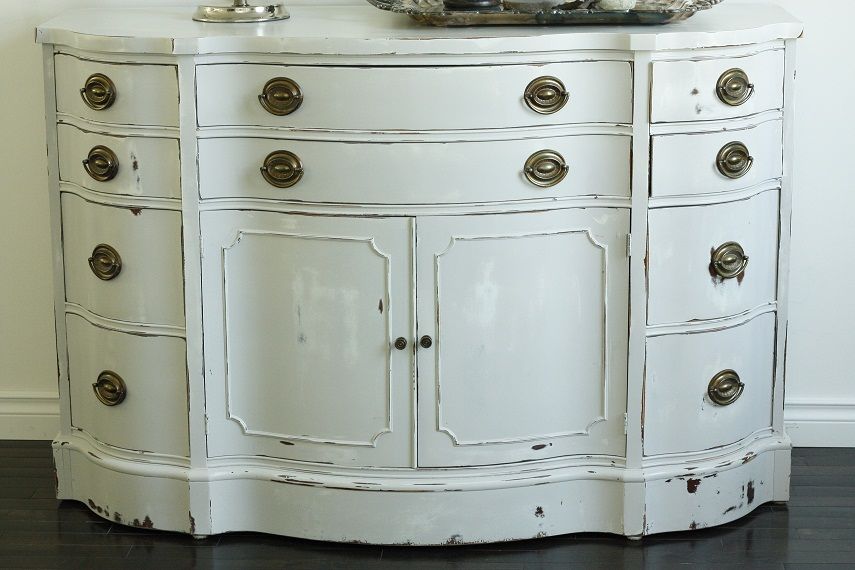 The original hardware was beautiful and I am not one to tamper with perfection!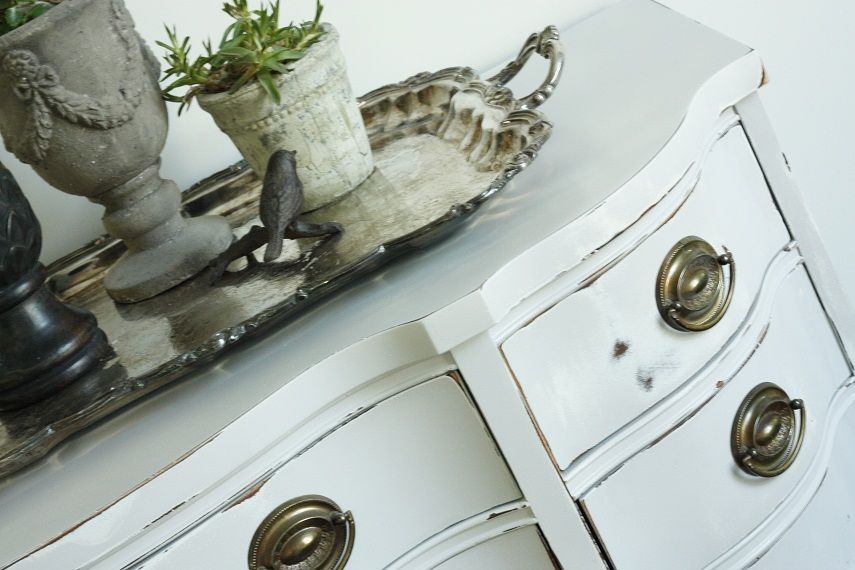 This dresser was nothing really special at first glance. In fact it looked kind of cheap when I first saw it with ugly brass hardware detracting from the classic French lines.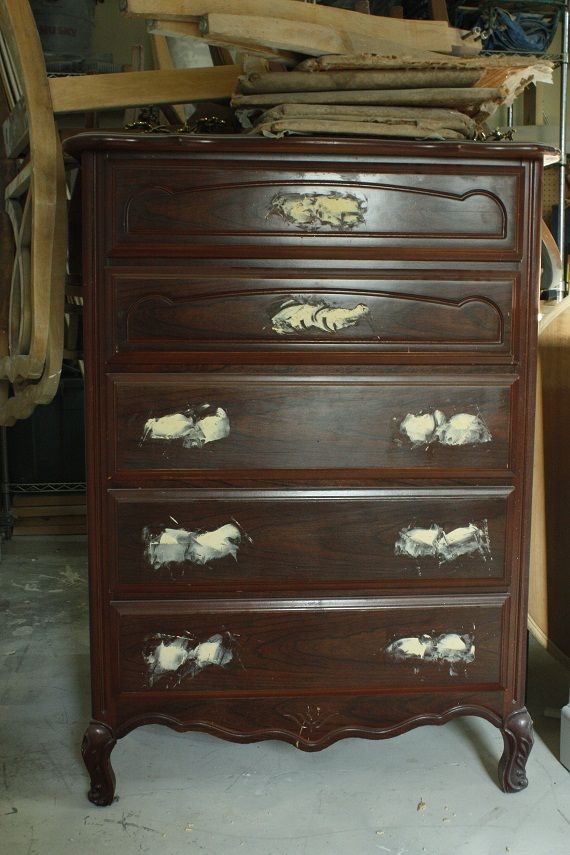 So I went classic and white with this one.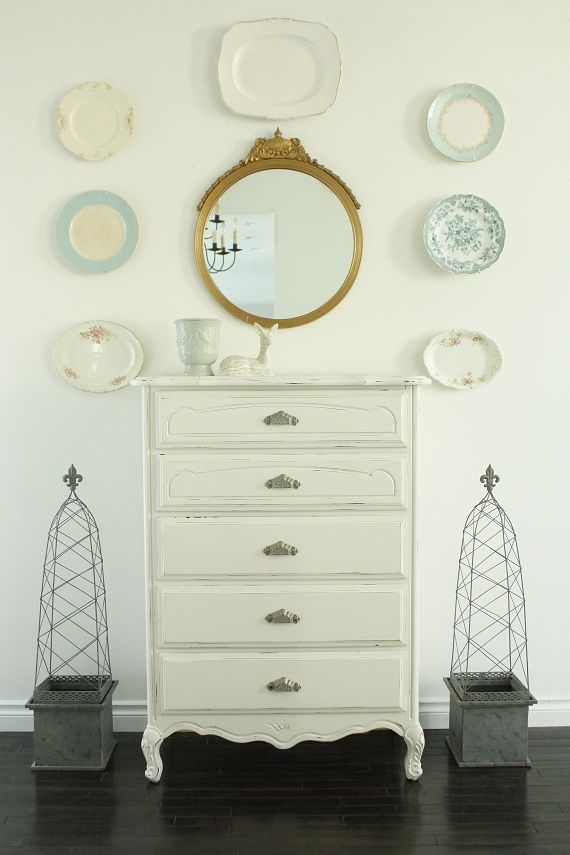 Simple elegance is always the best kind.
You may have noticed my newspaper deer from last year
(instructions here)
has been making a few appearances. I don't think he is going to go back in the Christmas pile this year, and may just hang out all year round. He's got a good personality!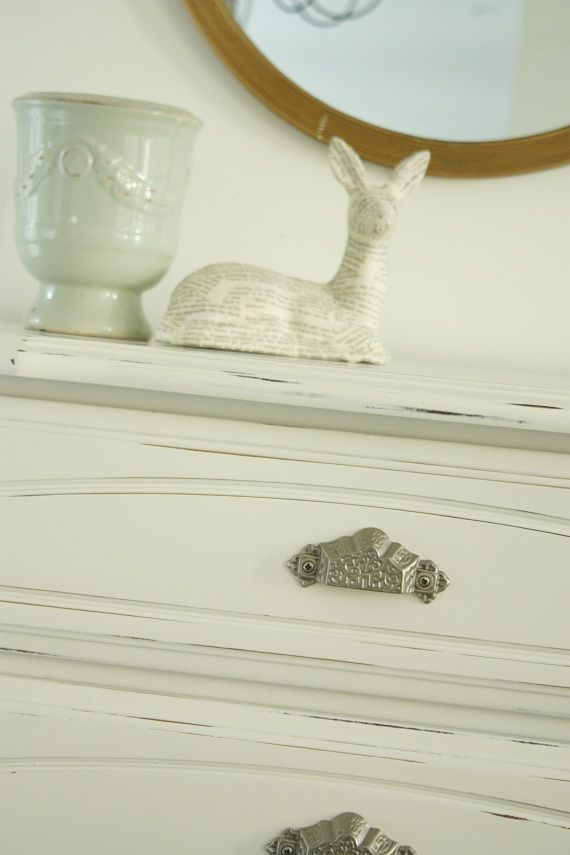 I went with really old victorian style handles but in a modern brushed nickel finish for the a balance of old and new.
The legs were particularly cool!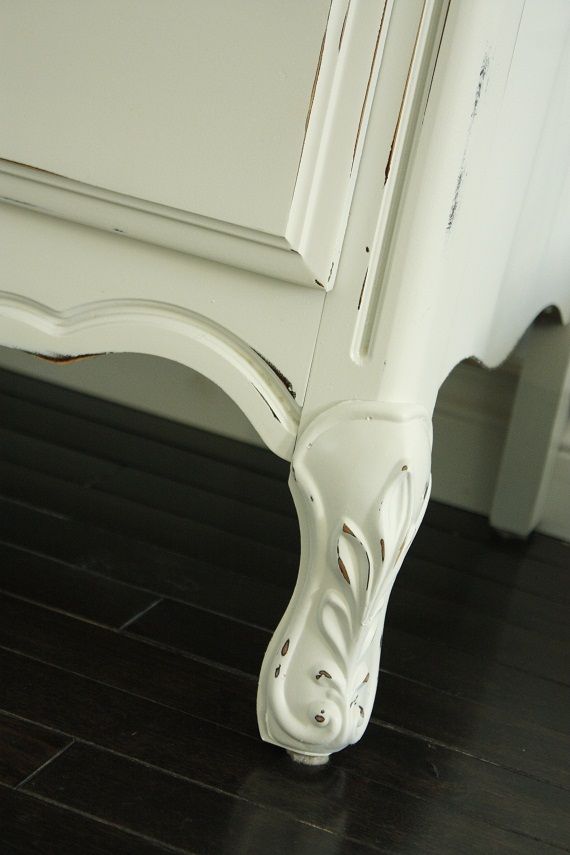 I threw this little table into my production line late last week after bringing it home unexpectedly. It is one of those items that was probably mass produced about 5 years ago because it has Malaysia stamped all over it, but the good lines are undeniable!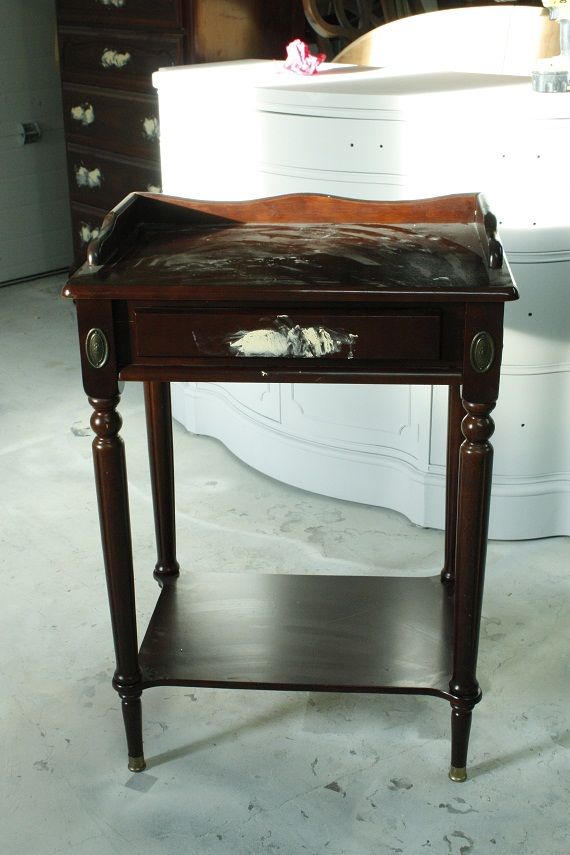 Another grey paint job for a Swedish feel.
Hall/phone tables are always a good find and even when I've got a lot I never leave one behind in my treasure hunting excursions. They are small and I have a lot of corners so I can always make room for them.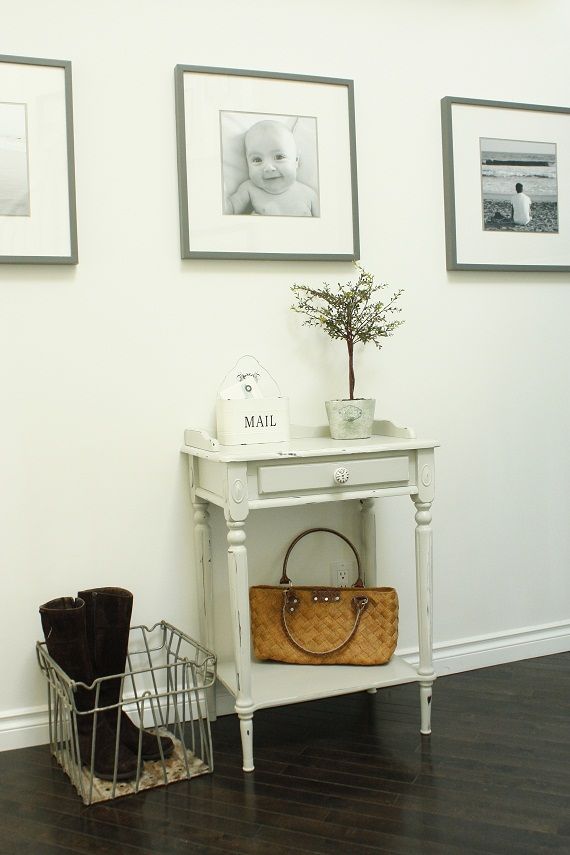 The cute little knob was one I've held onto for about a year, waiting for the right item. It was from Michaels but I only ever found one with this cute little clock face.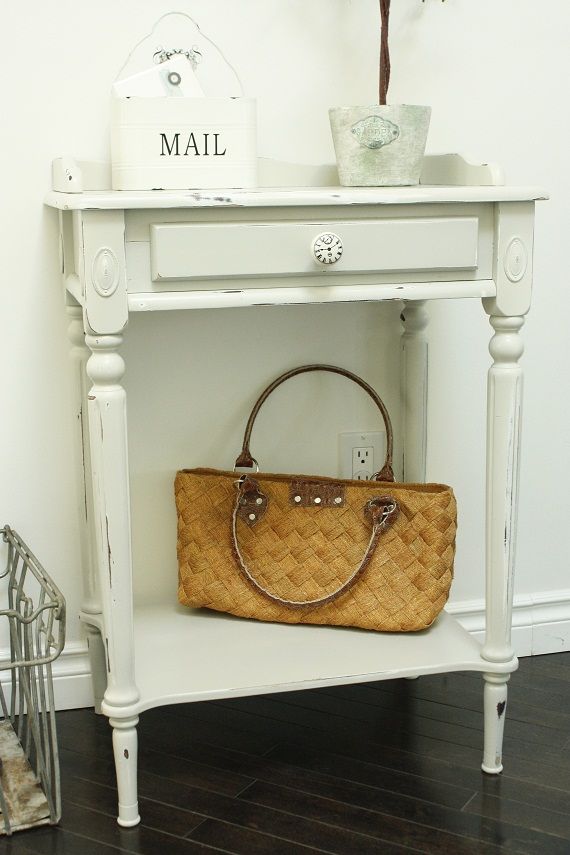 I know that for years now I have been sharing painted furniture, befores and afters and transformations of all kinds. And for years now I have kept saying I am working on an ebook and soon it will be ready... but it just seems to be one of those things that always sits on the back burner. Since I've already gone to so much trouble to write so much material I thought it would be fun to instead do a blog mini series on how I transform furniture!
We'll be starting this Friday with the first chapter: The Basics. We'll cover everything up to the first coat of paint.
And a happy Monday to you!