I am not sure if I've ever mentioned it, but I have a major love of milk. Totally random, but I drink a jug by myself every 2 or 3 days. So it funny that I never noticed my love of it creeping into my design style, specially in the family room (aside from the fact that milk is awfully white and so is our house!).
Milk crate? today it is a fire wood holder.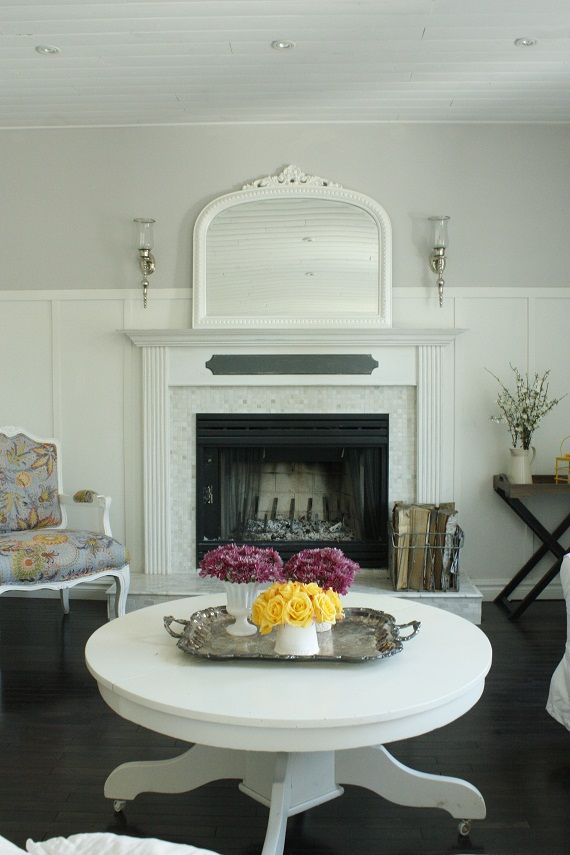 It has been a major evolution over the last 3 or 4 months as the kitchen finished up, but even on a dark, dreary winter day like this I can easily call this room my favorite.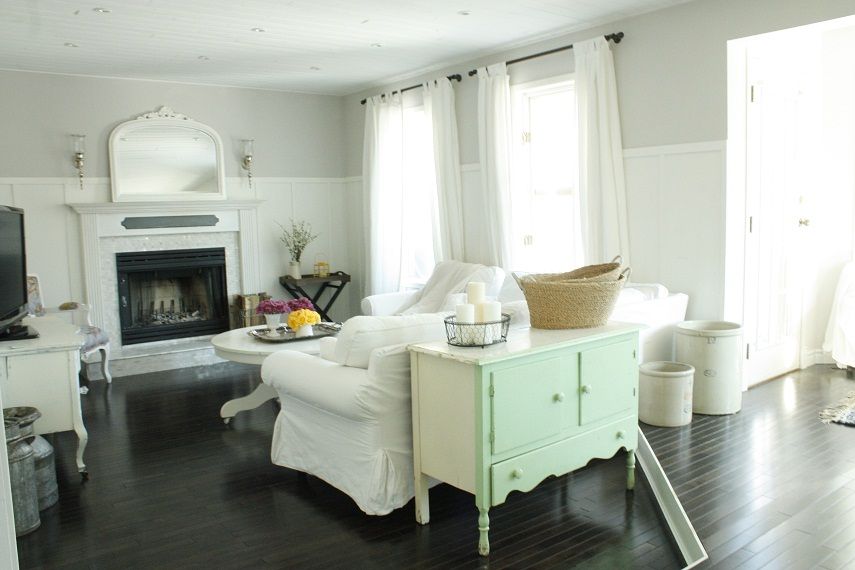 It is a strange mix of formal and polished with fun and shabby. One thing not so polished? the silver tray. I have a love of tarnished silver (I'm sure my grandma and mom would cringe at the idea of walking past a tarnished item day after day).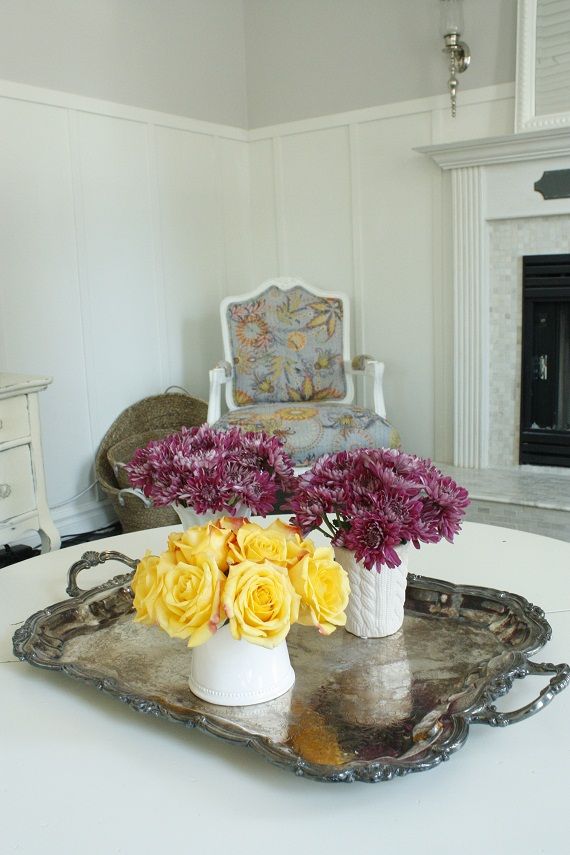 There's my love of milk again!
Looking into the kitchen/sun room. I think subconsciously I have blocked out the amount of time and work I put into the ceiling. It was such a nightmare, from the priming of every piece, to the dry wall and plaster crumbling in my hair and eyes as we installed it... a labour of love is a major understatement!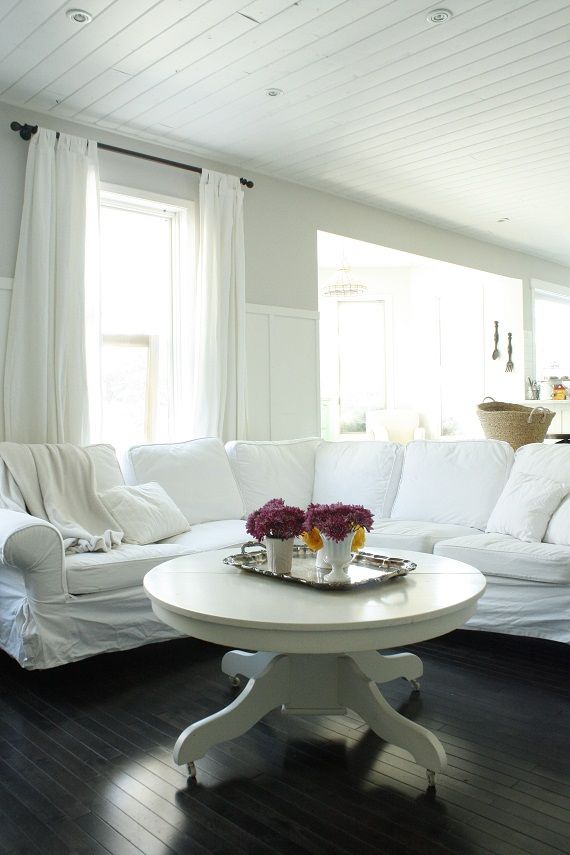 Just some proof that we do have a toddler running around here! I could probably up my basket/toy organizing game but this will do for now.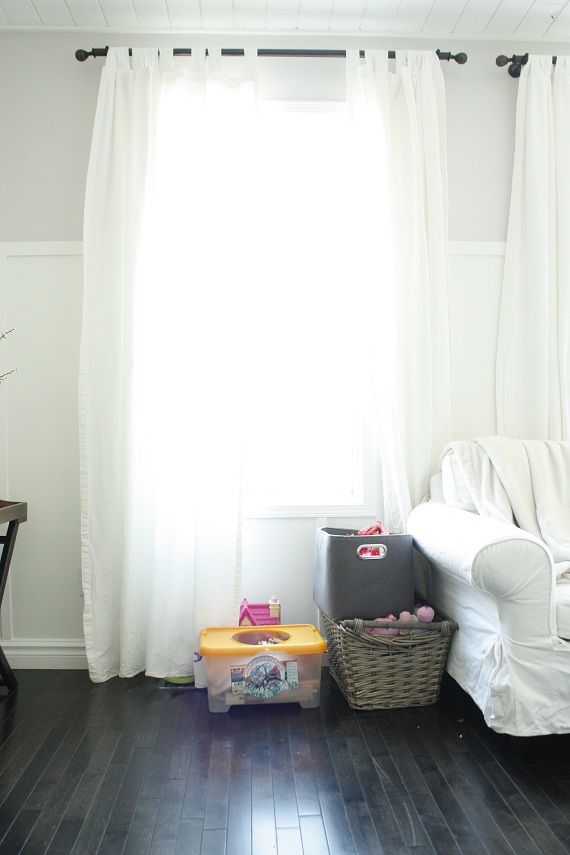 Easily the most awkward area is this little spot behind the couch. It was hard to locate a sofa table so this little sideboard worked out well as the perfect storage spot. Some old baskets were recent auction finds and infuse some texture and warmth to the room.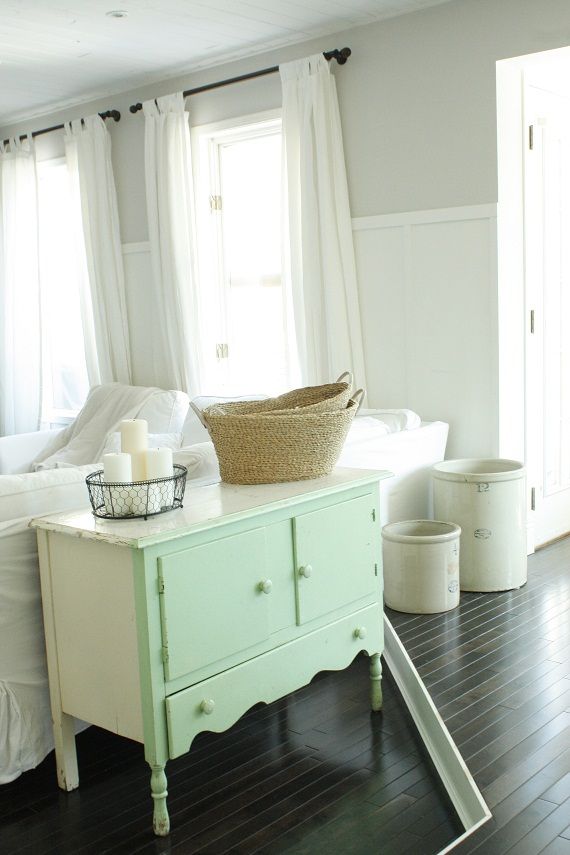 More baskets piled by the TV often hold borrowed library movies and books.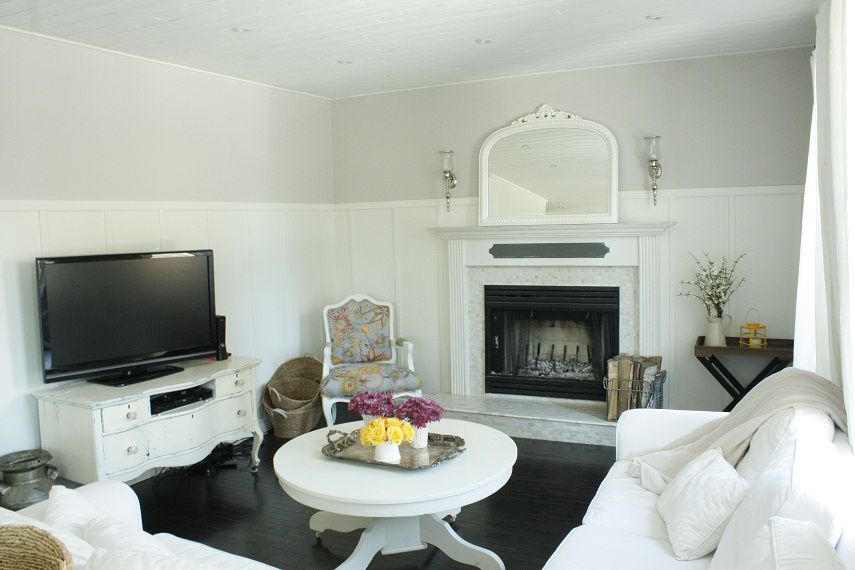 I scored this fun folding table on clearance at HomeSense for $20. It is a little small for the corner but I am on the hunt for a cool lamp that will add some substance and ground it a little.
Looking into the kitchen. I am SOOOOO happy that we didn't color match the wood floors to a trim for the ledge. It was super duper cheap to do white trim and also makes the step noticeable from the kitchen so people don't trip or fall. I didn't realize dark floors were so dangerous until we had 3 different people fall there!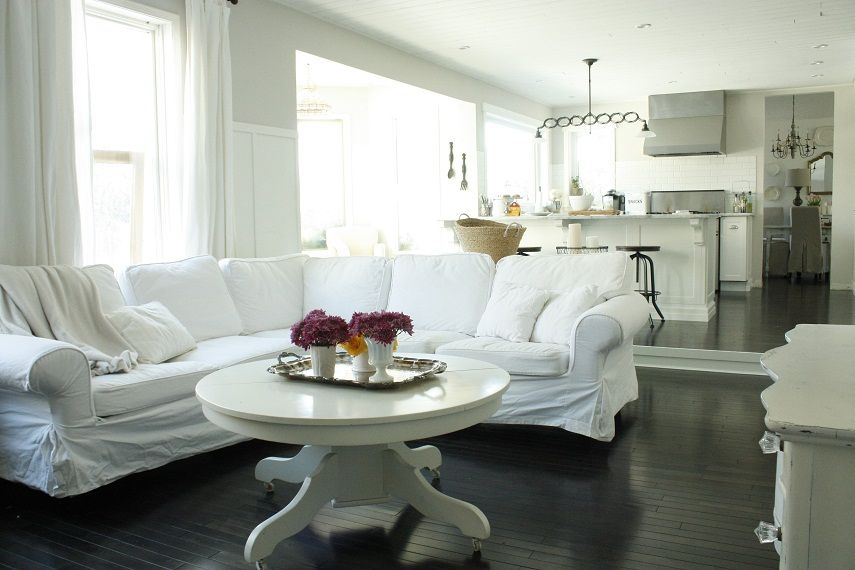 If you are just stopping by for the first time or haven't had a chance to see what the original room looked like be sure to
check it out by clicking here
.
And I will be updating the "semi-finished Family Room" link under our renos tab soon with these photos and all the details on the transformation.