One remnant from our old kitchen was really a thorn in my side for the last few months; this dirty old lamp. The problem was that I really didn't see anything I thought a) suited the kitchen, and b) matched or somewhat coordinated with our hanging pendant over the peninsula.
I had thought about the hexagonal pendants from Restoration Hardware because they were the same aged bronze (nearly black) finish while most others that appealed to me had chrome finishes, and I liked their neat lines, but I just couldn't pull the trigger on the price.
But a few weeks ago I was out shopping with a girl friend when we found this box in a corner at HomeSense. It was a perfect replica, and the price was insanely good at $79 so I thought I would bring it home to see how I liked it in person.
Being the sweet guy he is, Sean held it up while I debated on how I felt. But without any other contenders on the horizon we decided to go ahead and give it a chance. After living with it a few weeks I can honestly say that it is the perfect fit for our fun/industrial vibe. I still need to track down a cool filament bulb, but I just had to share!
It is a perfect match in color to the light fixture only feet away, which was my biggest concern.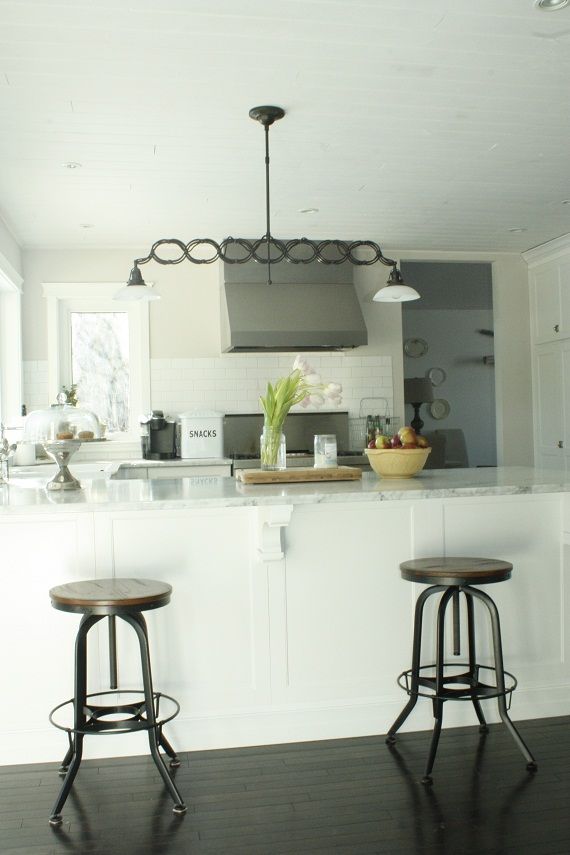 It is strange that I hadn't even thought about it before, but it actually makes so much sense visually because the room is hexagonal, so the light fixture (and antique table) really play up the odd shape really well.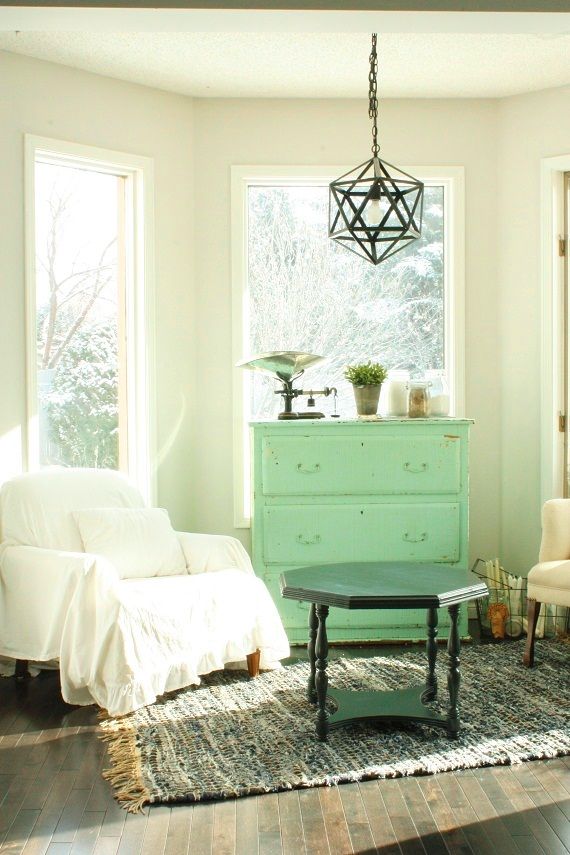 Now I just need to finish these darn slipcovers!!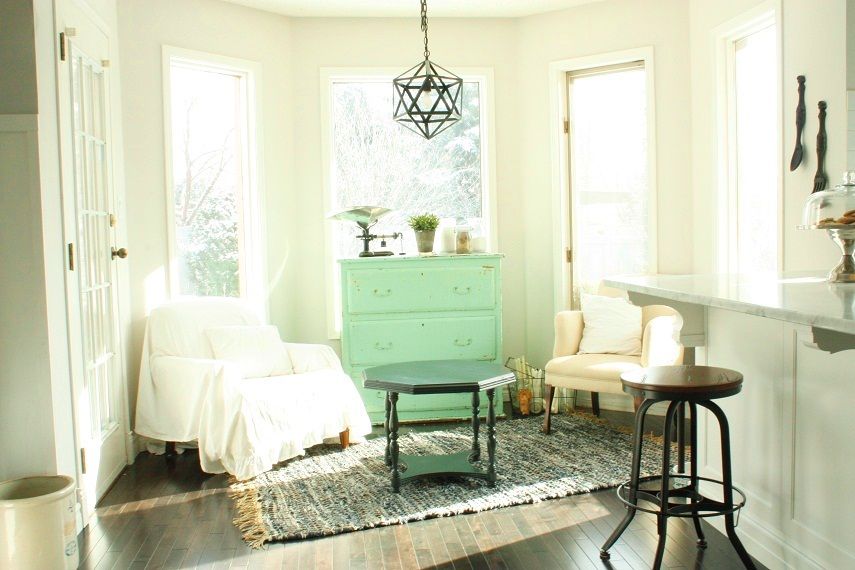 What do you think, crazy, cool or undecided?