I have always been a blue girl. Of all colors, blue seems to always be the one I am most drawn to, however it is usually in shades of faded, beach blues, robin's egg blue and other fairly happy shades. But a few weeks ago I opened the new Restoration Hardware source book and was totally smitten with their take on indigo. I kind of wondered why I'd never explored much with it, except that at first glance it is awfully dramatic and pretty much the furthest thing from white!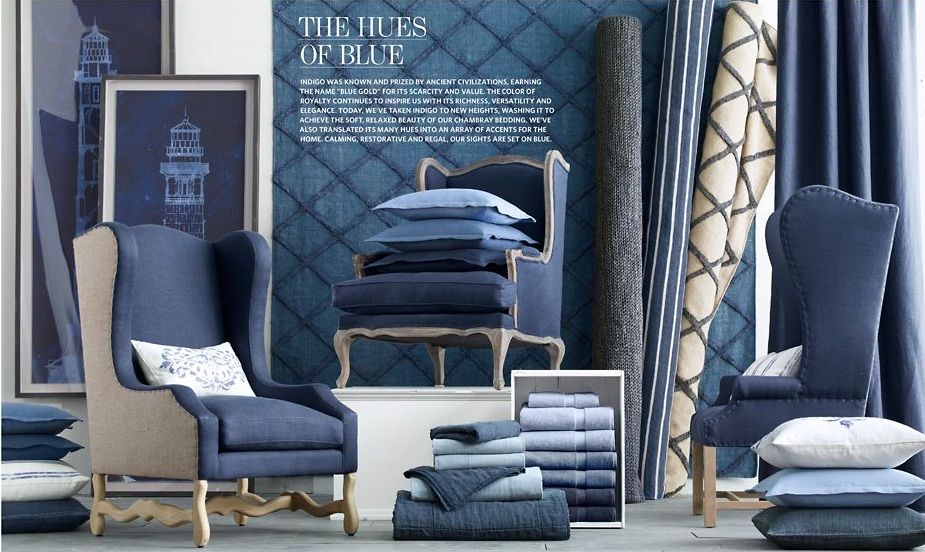 But I was in love! And when I saw these 2 linen chairs on clearance at HomeSense for $140 I decided maybe I should give indigo a go. They are going into the living room at Lexington, but I have plans to bring them into our dining room later (we still need a table after someone bought my last one, and I want to go BIG so I need more seating!).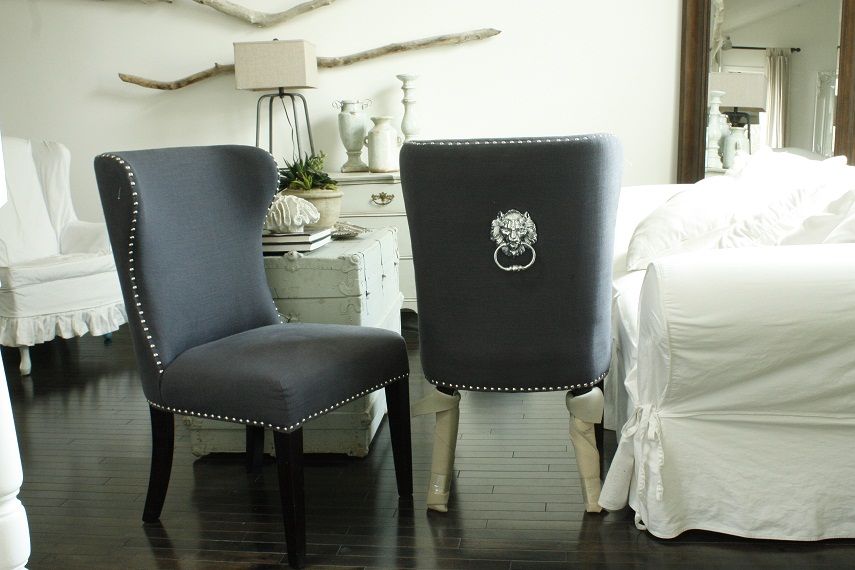 But even before these chairs fell into my possession I was taking the indigo road in our bedroom. I had my eyes on a beautiful ombre bedding set at Anthro last year but missed the boat when it went on sale. I didn't think much of it until I saw this Ralph Lauren set. It actually appeals to me more because it mixes structure and clean lines with lots of white still.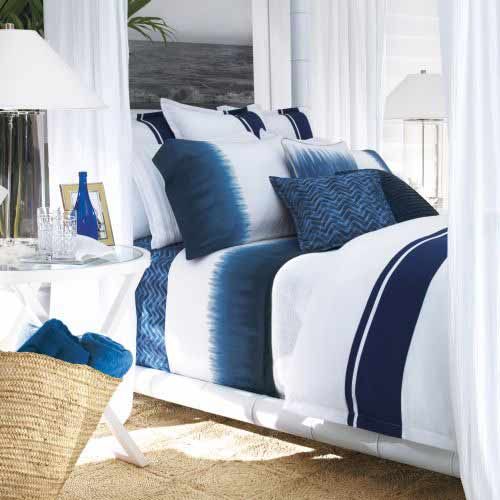 The duvet retailed for $370 but I snagged it on clearance for $50. I brought it home, threw it on my bed and loved it, but also felt like it was missing something so I decided to implement a 2 step plan. The first step was to track down some new shams.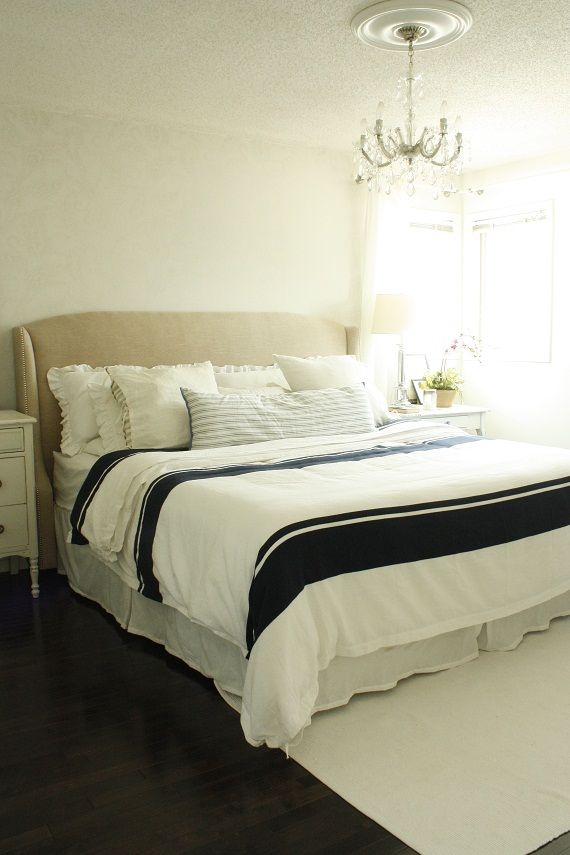 I went back to the store and found these shams on clearance for $10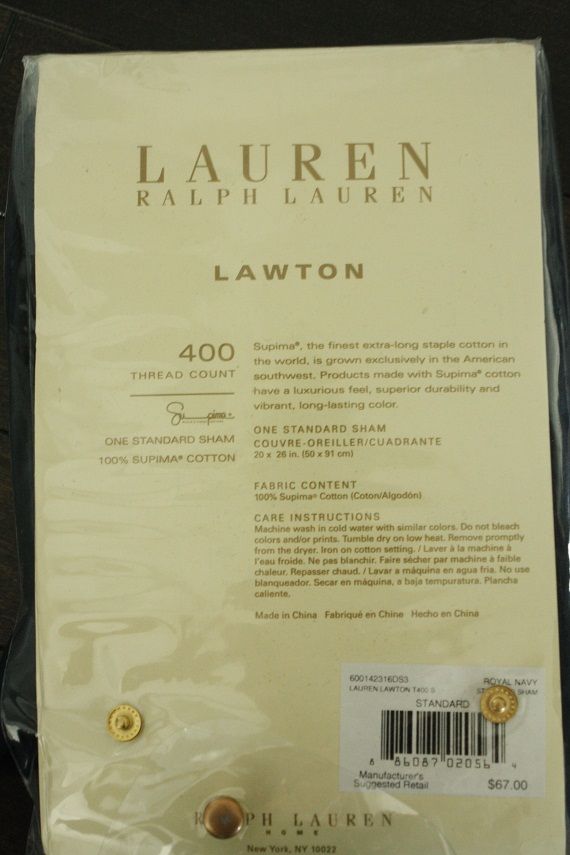 Which definitely helped pull it together, but I still have another step in my plan. I need another Euro sham ($16, from Ikea), but I also have a fun project I'll be giving a go this week I can't wait to share.
I am thinking of repainting the dresser as well, since the grey is a little murky next to our headboard, and I scooped up a pile of amazing mirrors at an Ethan Allen auction this weekend I will be giving a makeover for both Lexington and our bedroom. So in short, I have a lot of work ahead of me and not a lot of time for laying out on my new bedding with a good book
Happy voting to all my fellow Albertans!