{ the old man got a new summer 'do }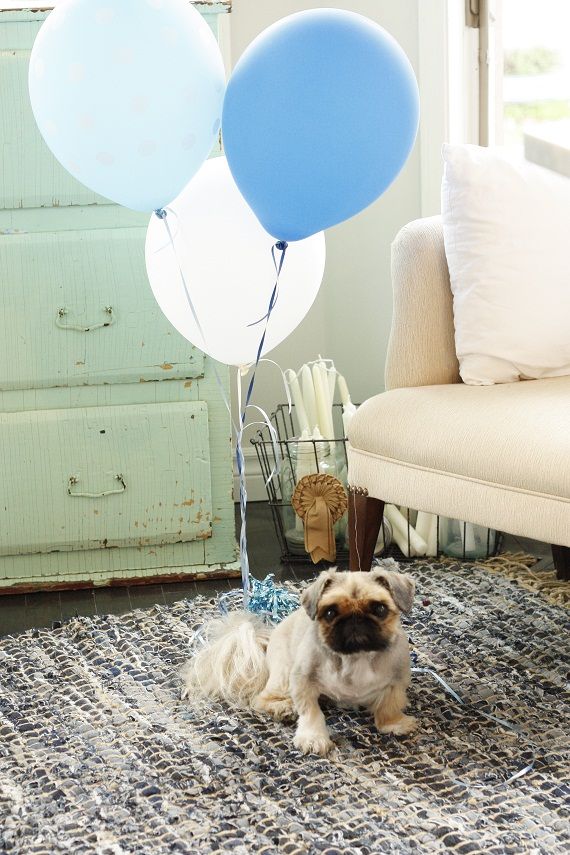 Congratulations
to
Couponing Cat Lady
!
Random.org says you are the winner of our little giveaway from last week. Shoot me an email and I will get your new goodies all ready for their journey home! Thanks to everyone who entered.
And a BIG thank you to everyone for your support and comments on Lexington!!! I had so much fun working and getting everything done but once it was all over I realized that I would have to put it all out there. Which is pretty scary!! It is totally different from playing and working on your own home. What if people don't like it? What if everyone notices the few things budget didn't allow me to work on? What if it looks too girly, too white, too 'me'??? All of these and lots more run through my head daily. So I have to remind myself that I did my best, that I set out to do something different and now I have to just let whatever happens, happen.
It is time to get working on a few projects I've been meaning to tackle around here, some fun ideas I want to try and now that I have a little time I am having fun getting back to blogging as usual and sharing with you. Summer is just the start!
And speaking of Summer, I think it is high time we had some new faces grace our sidebar. To celebrate hot days by a pool, cool lemonade, the smell of freshly clipped lawn in the air I thought it would be fun to offer a
Summer
Sponsor
Special!
Only open to fellow bloggers and small businesses, the
Summer
Sponsor
Special
is only $20 for a 125x125 pixel link for
BOTH
July and August
! That's unbeatable value for the visibility you will receive. My humble little blog has over 10,000 subscribers, more than 9,000 hits every day, and over 4,200 followers, which equals lots wonderful new friends for you to introduce to your blog/brand!
If you are interested simply email me at
inthefunlane@gmail.com
with your link html code and site address
(if you don't have a link code don't fear! I can help)
Now I am off to clean up the remaining pile of neglected dirty dishes from our weekend soiree. In The Fun Lane indeed.