It is only the second day of the week, but I cannot tell you how much got accomplished already over at ParkView. Not getting accomplished is the gigantic pile of laundry at my own house.
My amazing finisher was finishing up and leaving yesterday, meanwhile the painters were caulking all the trim and doing their final coats of paint, and the plumbers were making some last minute changes work. There was easily twelve people at work there all day which is funny now that I look at the pictures because I didn't get a single photobomb.
All this progress is from Monday morning, and I will share again tomorrow what it looked like on Tuesday morning (today) because even by mid afternoon it was a huge transformation.
The windows and doors throughout are now finished with their trim work. I am so happy with the final look, the header style was a bit of a chance on my end because it had a hard (no round edges) and modern profile, but used in this style it seems to feel right at home. It was my way of adding a modern twist to traditional without being too off the wall.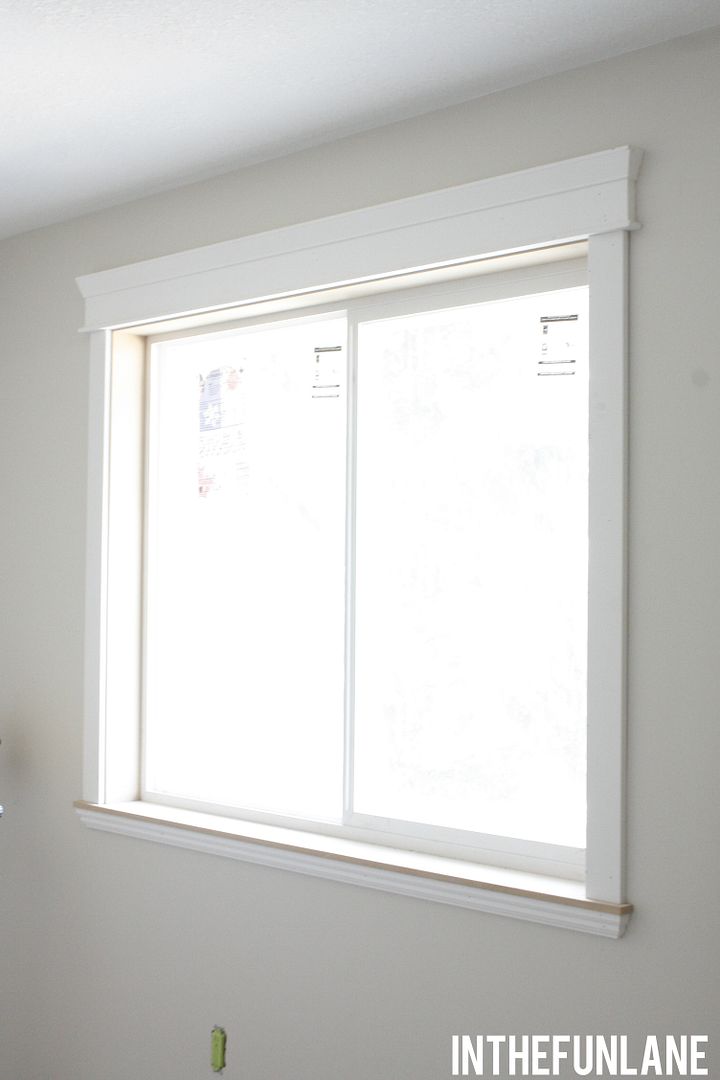 The railings went in over the weekend and are being painted as we speak. If you look through parkview photos closely you will notice I did not use rounded or curved details in the house, so I went with a straight spindle and post.
My island was also getting finished yesterday! We used Ikea cabinets for the island, then he built out the exterior for me instead of doing deco panels. I am going to paint it a contrasting color to the cabinets for some pizzazz. Item number 34575 on my to do list for the week.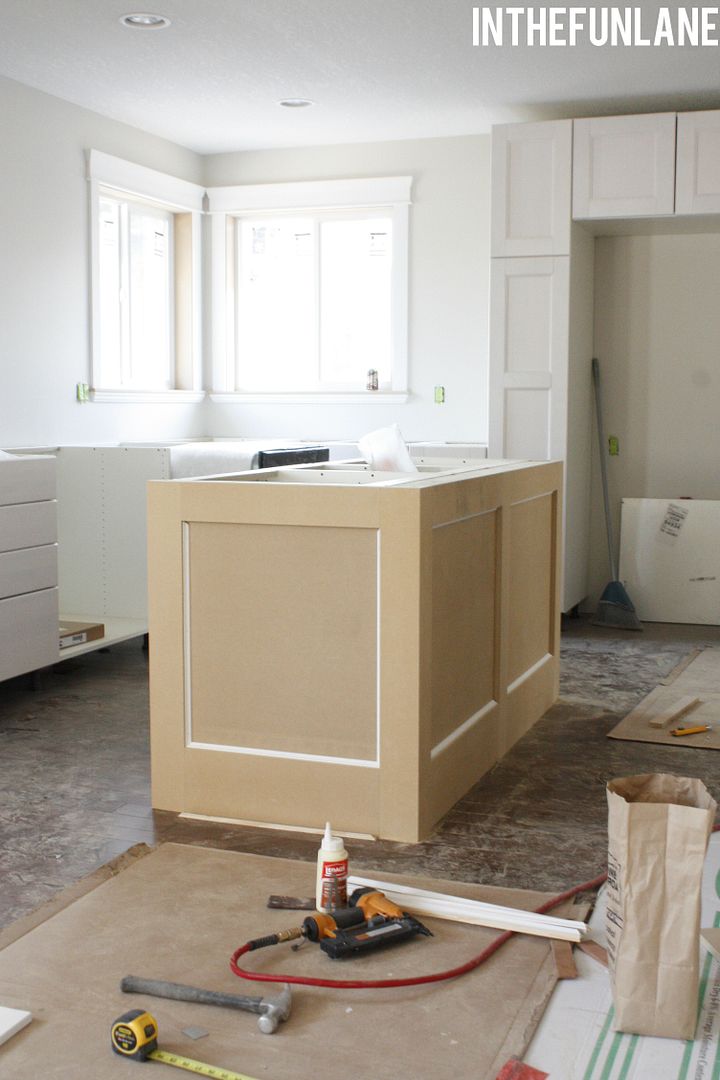 This has been my little pet project: turning a previously raised closet into a functional mud room. My finisher was the brains behind the whole thing and even came up with the genius idea of adding a step so little kids can get up on the bench easier, and then a little cubby to slide shoes into! Should be painted today and then I can finish is up.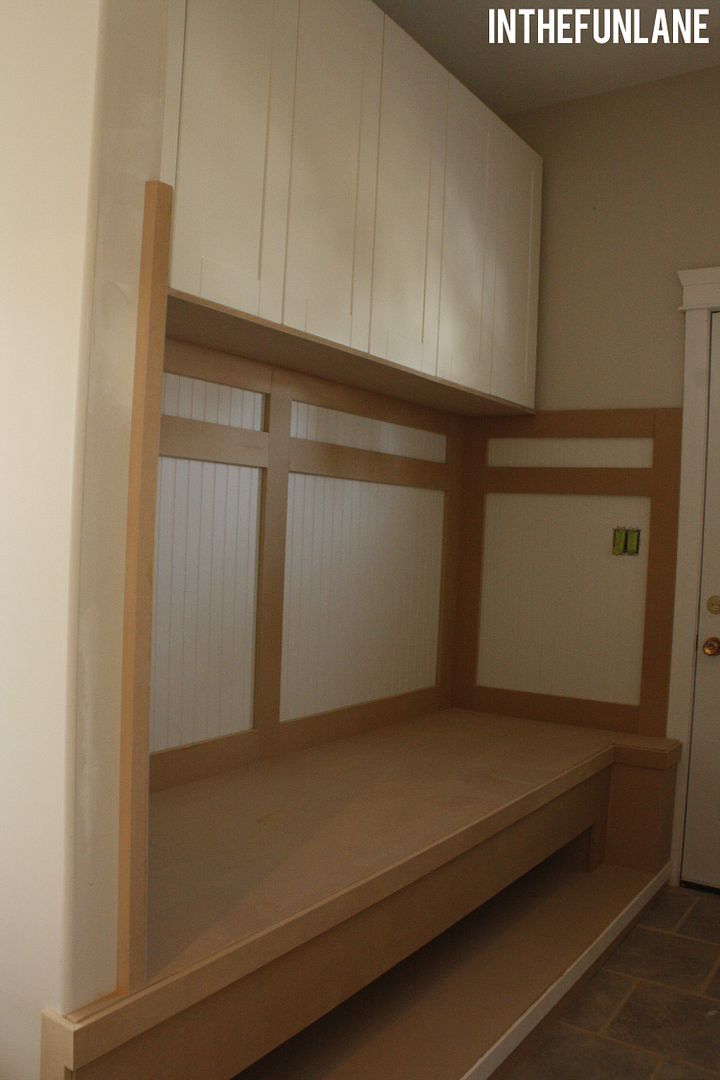 It is a far cry from the damaged tile and wood walls it started with.
Now I just need these lights installed so I can photograph it in good light for you!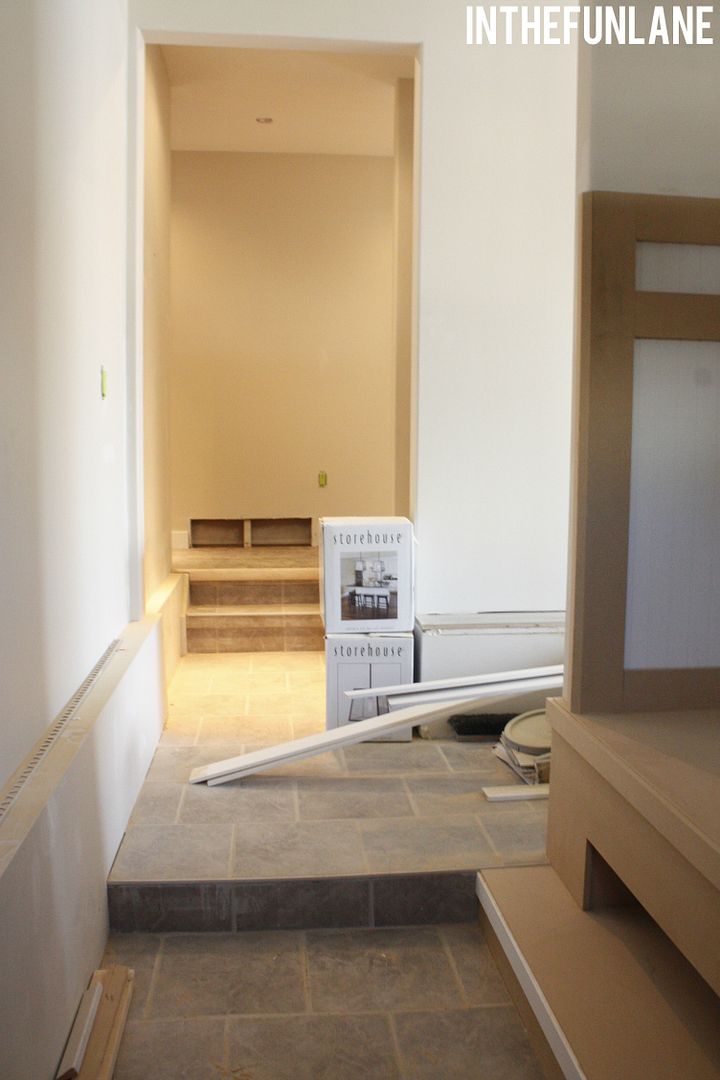 When I have the time, and before I share all the final photos I will track down the layout schematics so you can see how bizarre the layout was, and while we have made it WAYYY more functional, there are still a bunch of twists and turns and long hall ways.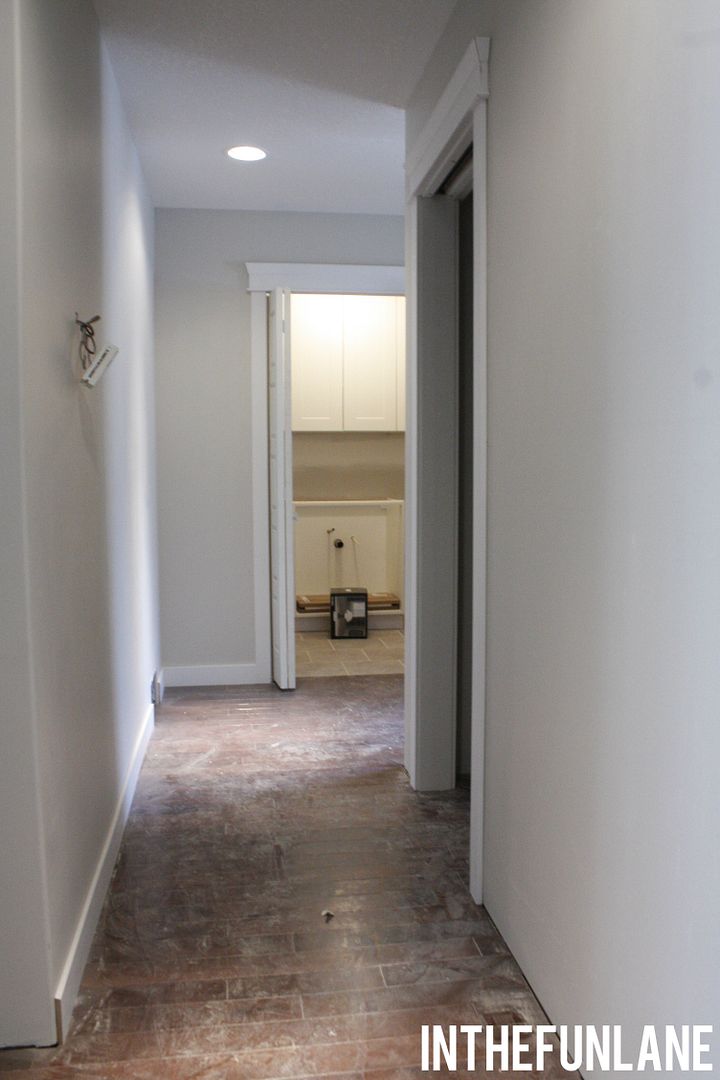 At the end of one of those hallways is our new laundry room! Lots of cabinets and room to tackle laundry piles like the one waiting for me upstairs...
I'll be back tomorrow to show you more, but until then happy TUESDAY!!