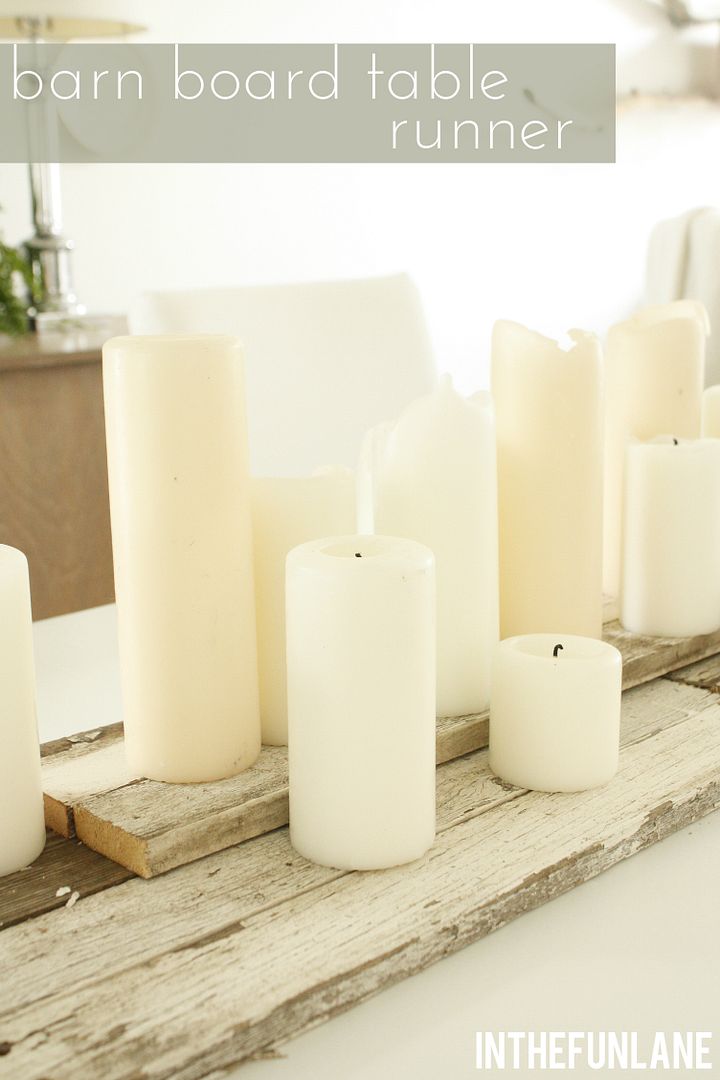 Today I am sharing one of those rare projects that requires no cutting, sewing, nailing, gluing, painting, well basically anything besides two hands and maybe a damp washcloth.
Last summer I drove past a garage sale that looked promising while I was out doing errands. I stopped to quickly take a peek and found a few goodies, but just as I was loading up a chair in my trunk I noticed a pile of wood tied with twine next to the garbage can. I asked the homeowner if he would be interested in selling the pile for a dollar or two. He looked at me like I had a second head coming out of my neck!
The thought of someone paying for his garbage was the most amusing thing he'd ever heard and he quickly loaded the little bundle into my trunk before I could change my mind (not that I would!).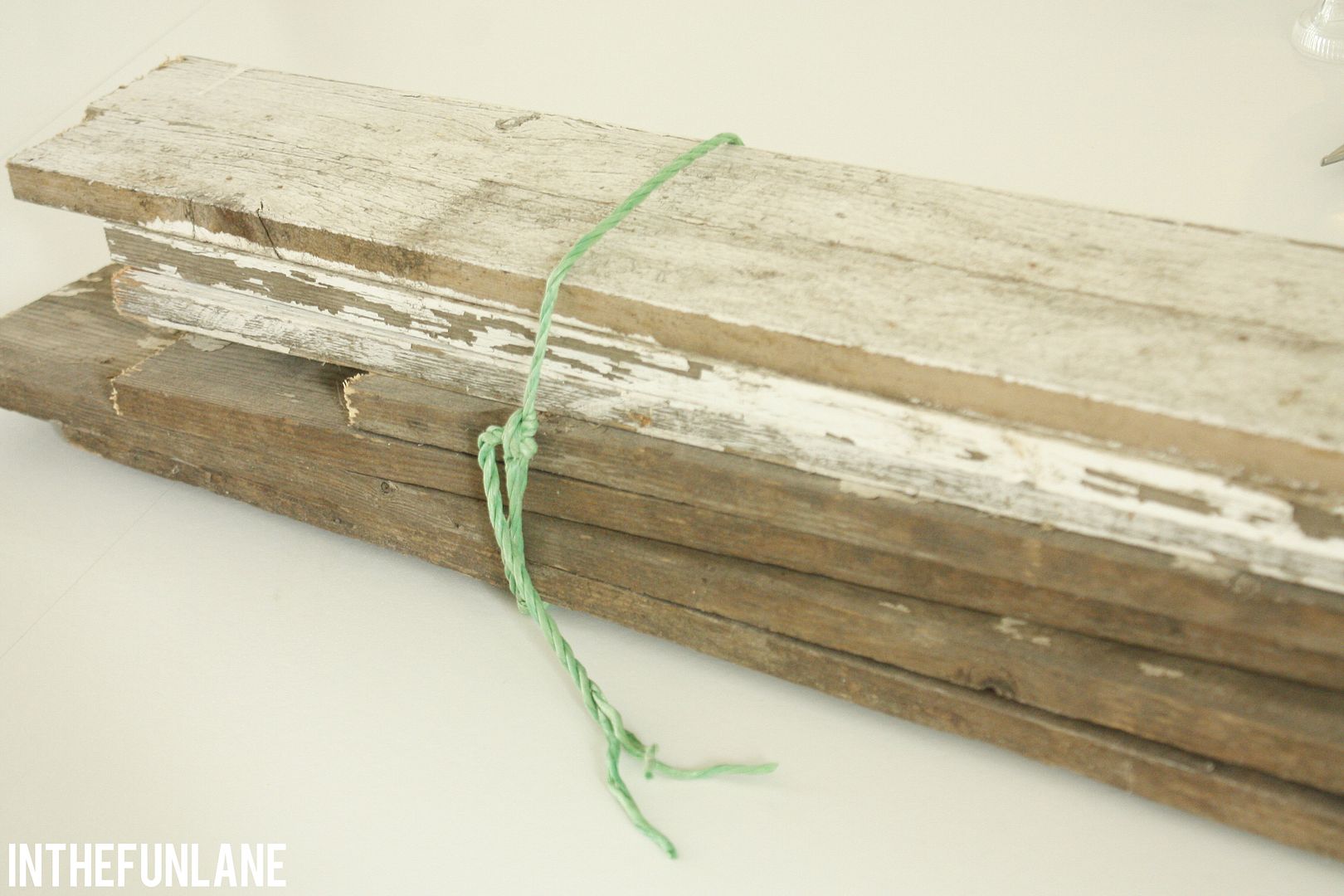 Sean was almost as confounded by the bundle as the old man and while I knew that my crafty side would appreciate the little stash at some point a whole year drifted by before I came up with anything. Sean nearly tossed the pile a few weeks ago as he was cleaning out the garage so I decided to come up with something, even if just for now, until I have a 'real' plan.
The easiest, and least permanent project I could think of was to just lay it out on the table!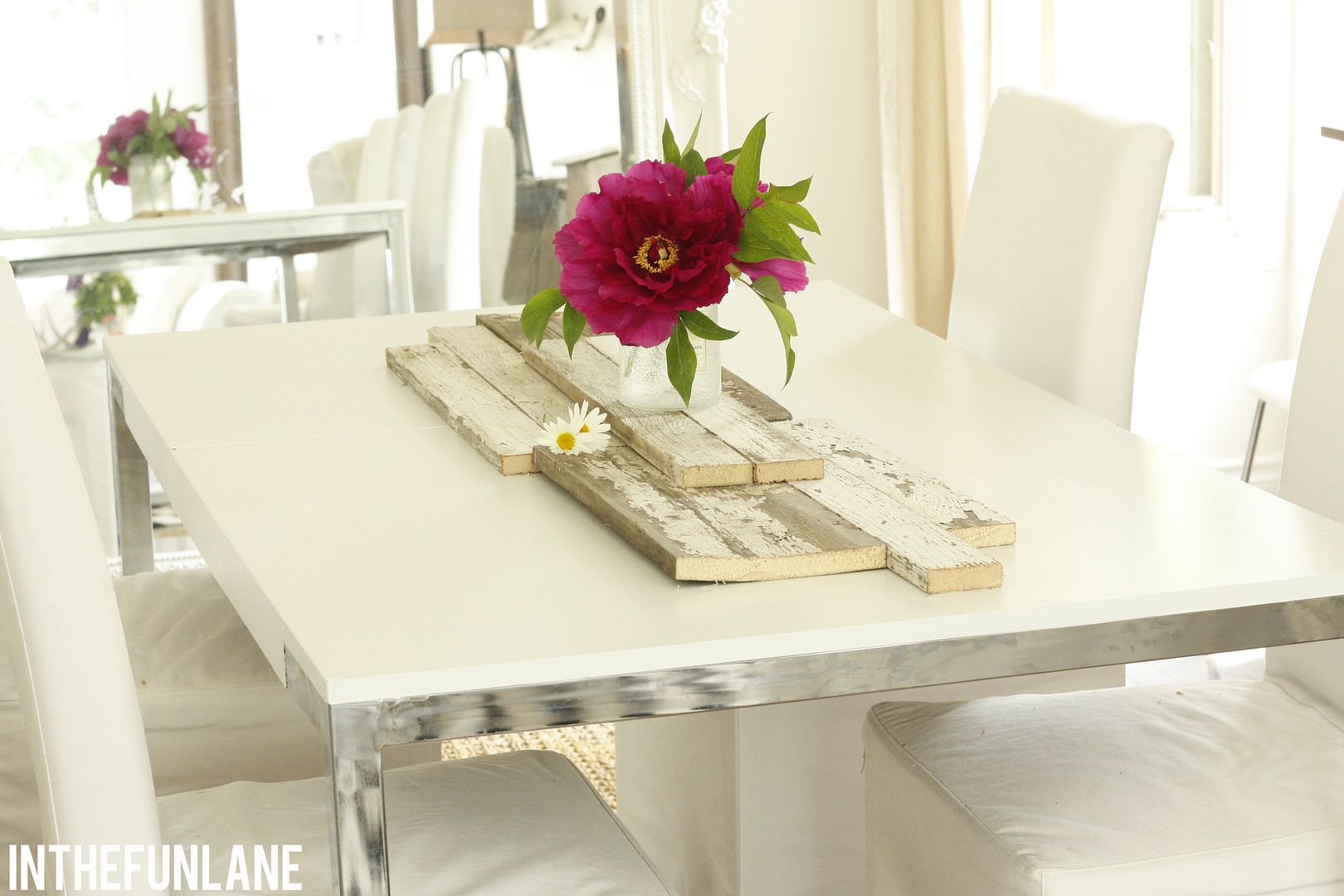 I LOVE the more modern, sleek feel we've been going towards in the dining room but I felt a little texture and warmth would be a nice contrast for a while.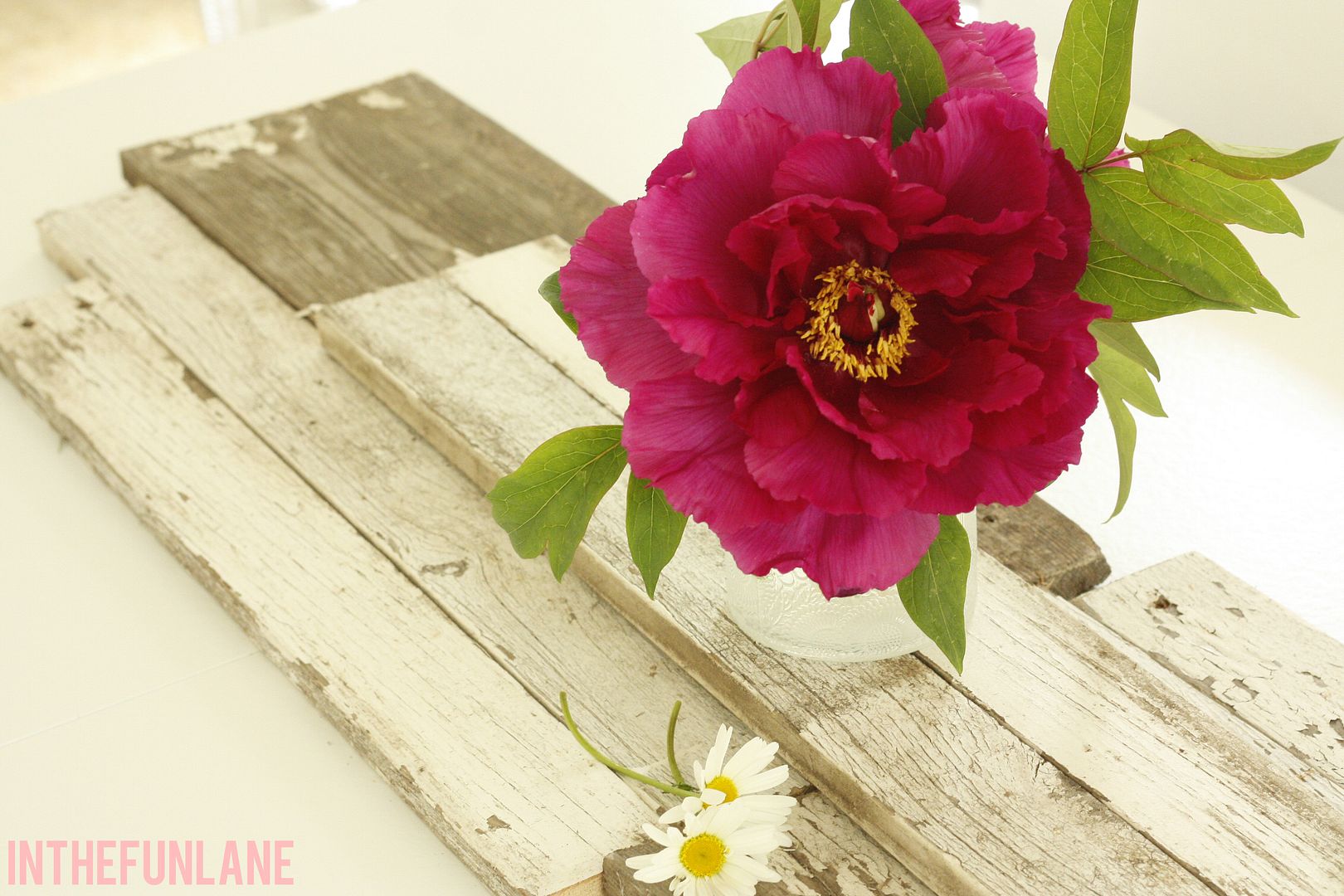 I no particular order I just staggered the boards and even layered them a little for interest.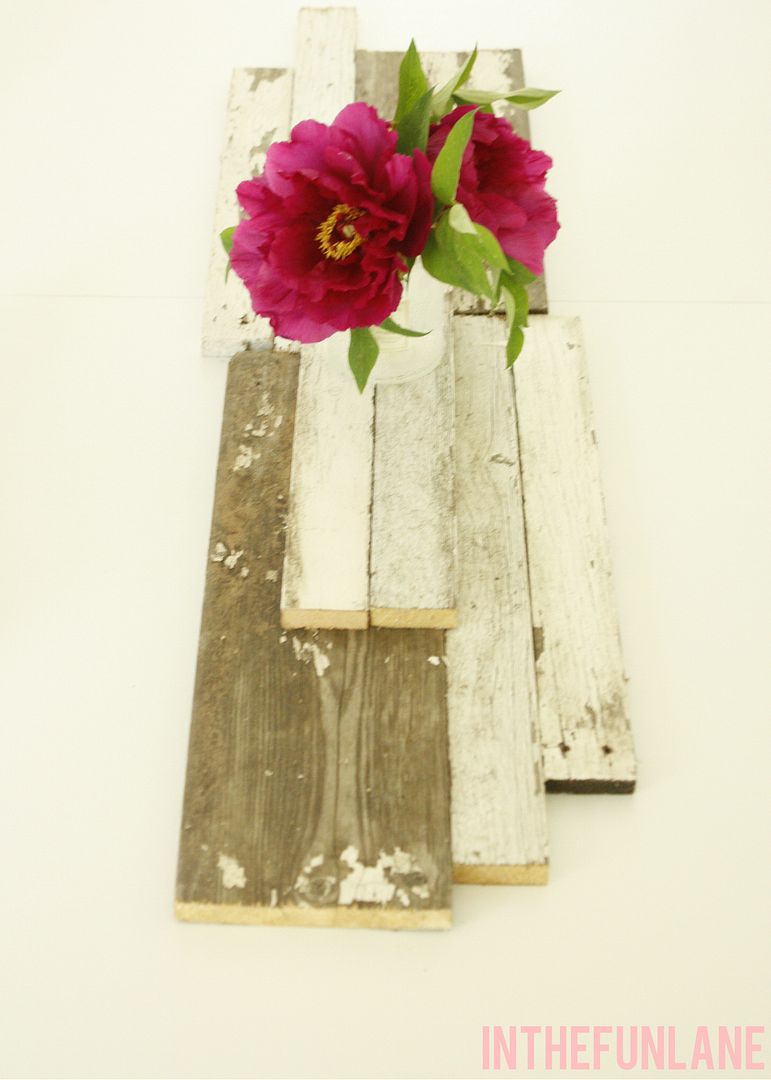 I thought it looked pretty cool with candles as well (I had to set them all on here when I moved in our new buffet last week, I promise to show you this week!)
Wren has been having fun adding various jars and little bud vases with her floral finds from the yard, and I don't have to worry too much about water ruining the finish on the table as she splashes about.