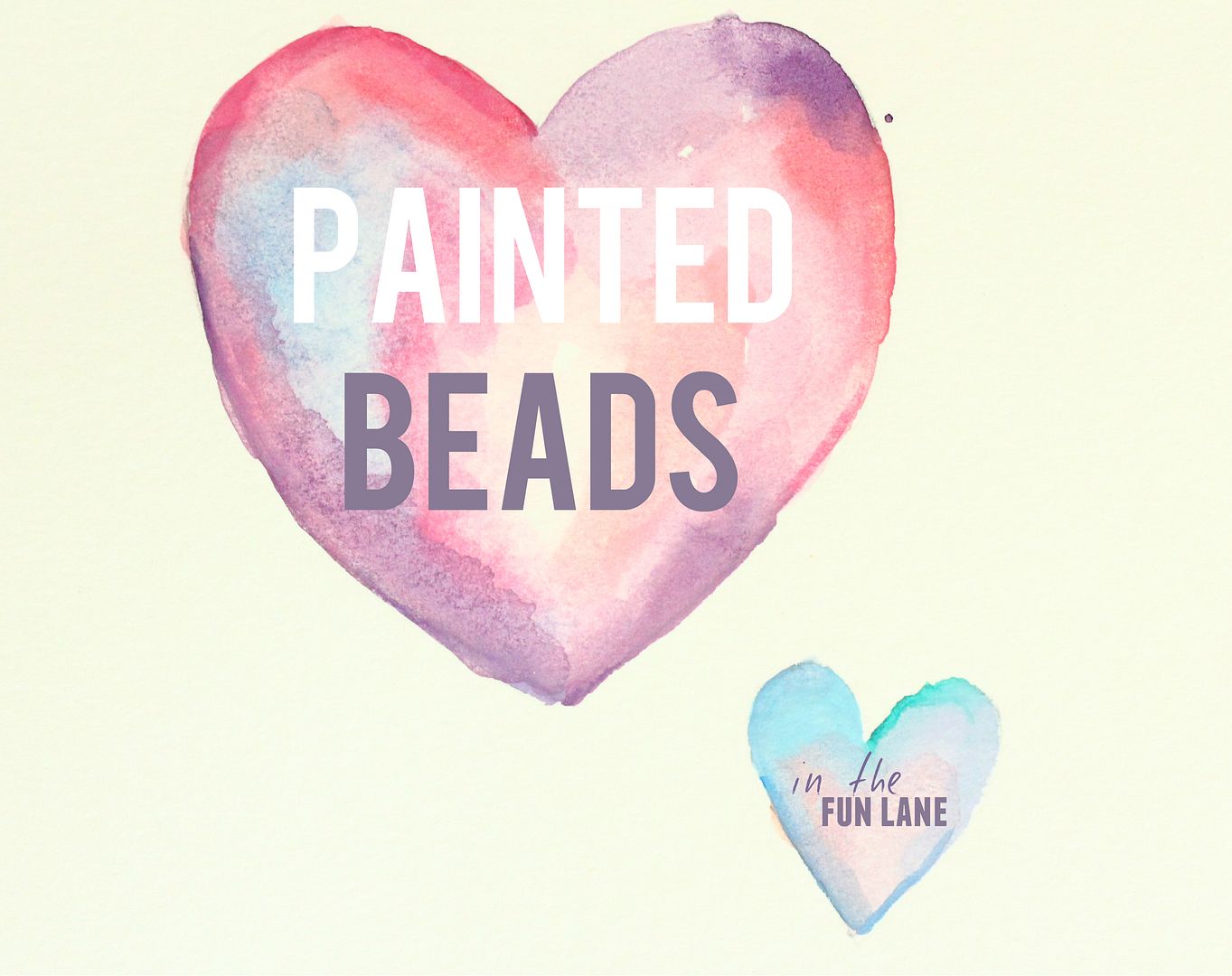 When I bought the wood blocks for our little scandi-blocks I also picked up a boat load of wood beads and buttons. Mainly to keep Wren busy and included in craft time that day, but in the end she didn't use up all her beads and I decided to make a little Thank You gift for a blog friend.
You already know I love me some dip dye, but the fun of actually dipping or dying anything never seems to one of the steps. So I decided to do a quick dip on the beads.
The best and easiest way to dip is by watering down your paint slightly (I just used acrylic) and the unbending a paper clip to hook your beads on.
If you dip them like this you get a horizontal dip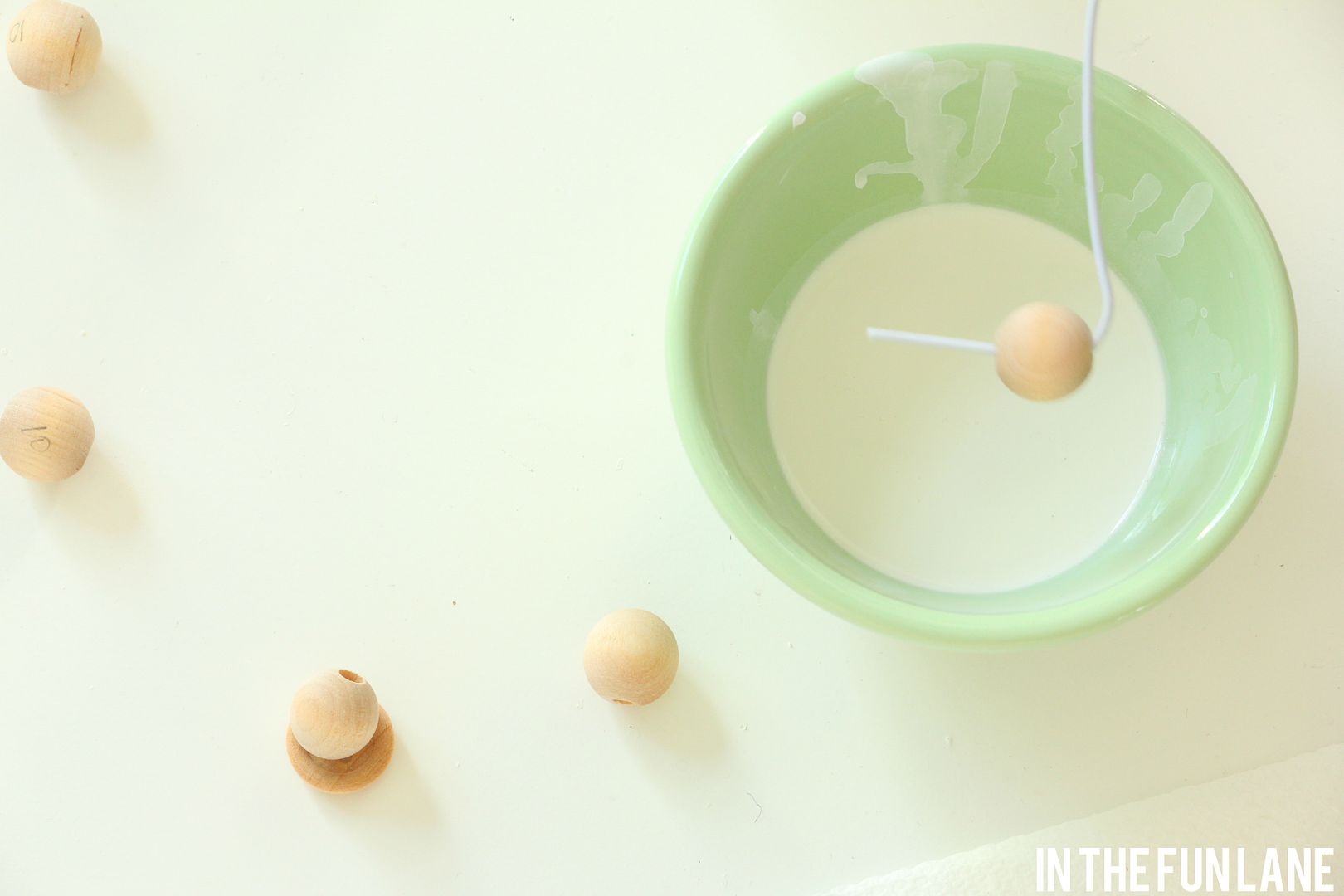 or you can hook and dip them on the first bend and get a vertical dip line.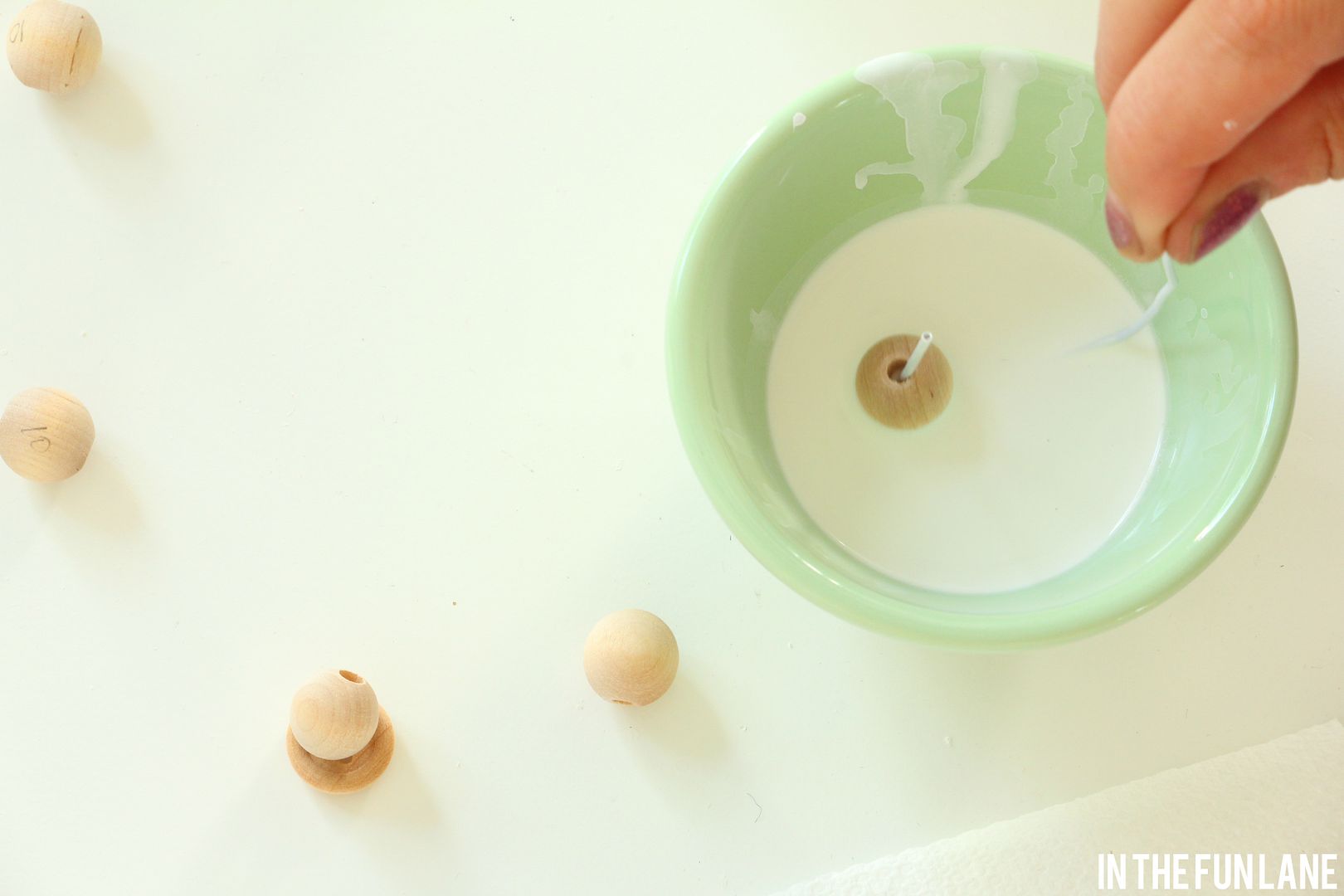 The other trick I found was to just leave them on the paper clip until they dried by just setting the clip across the paint bowl.
After they were done I thought I would release my inner fifth grader and make a friendship bracelet.
Let's just say my knotting skills have some improving to do...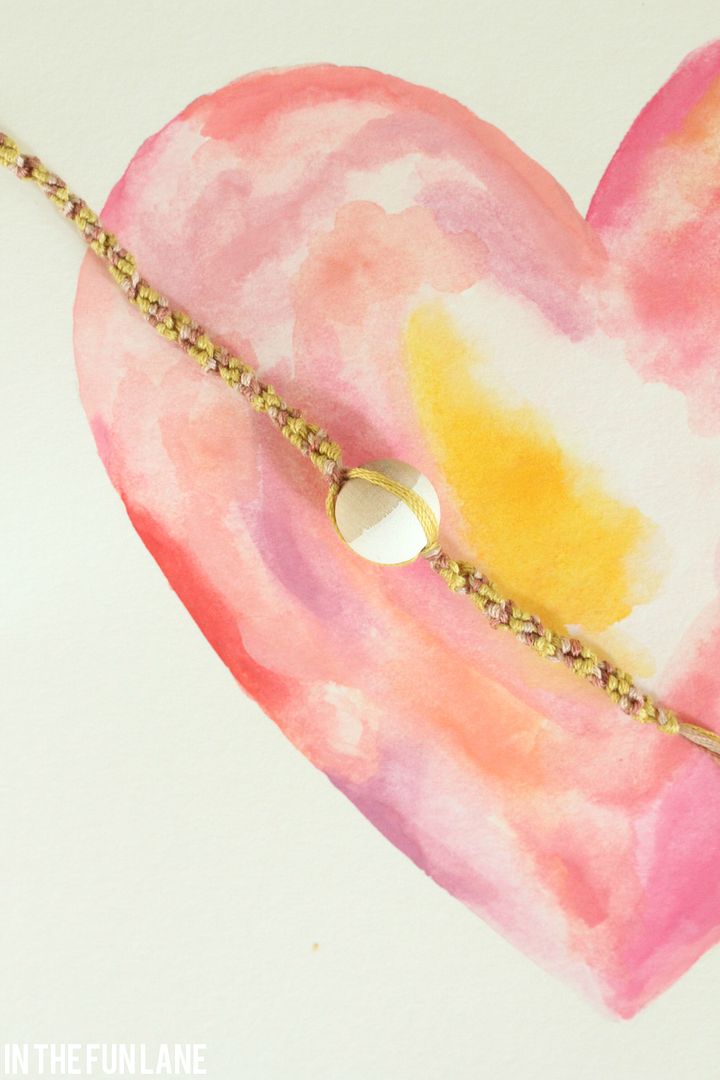 it's not perfect, but it's perfectly cute.
I really hope my friend gets a surprise when she opens the mail!