I know most of you are going into your Thanksgiving weekend, and many of you may be travelling today so be safe and have a special weekend!
It may not be Thanksgiving again here in Canada, but I am thankful that we are nearly finished with CottageK and that we have had a wonderful response so far. I didn't take any before shots because it never even crossed my mind, but Sean and I are just putting the final touches on the basement here that we decided to finish off as well. We did some new laminate floors, added trimwork and beadboard for a brighter, open space.
But in the meantime, I've been neglecting my hour tour here. So let's talk about the bedroom and bathroom.
Before, it was darker with all those old window coverings.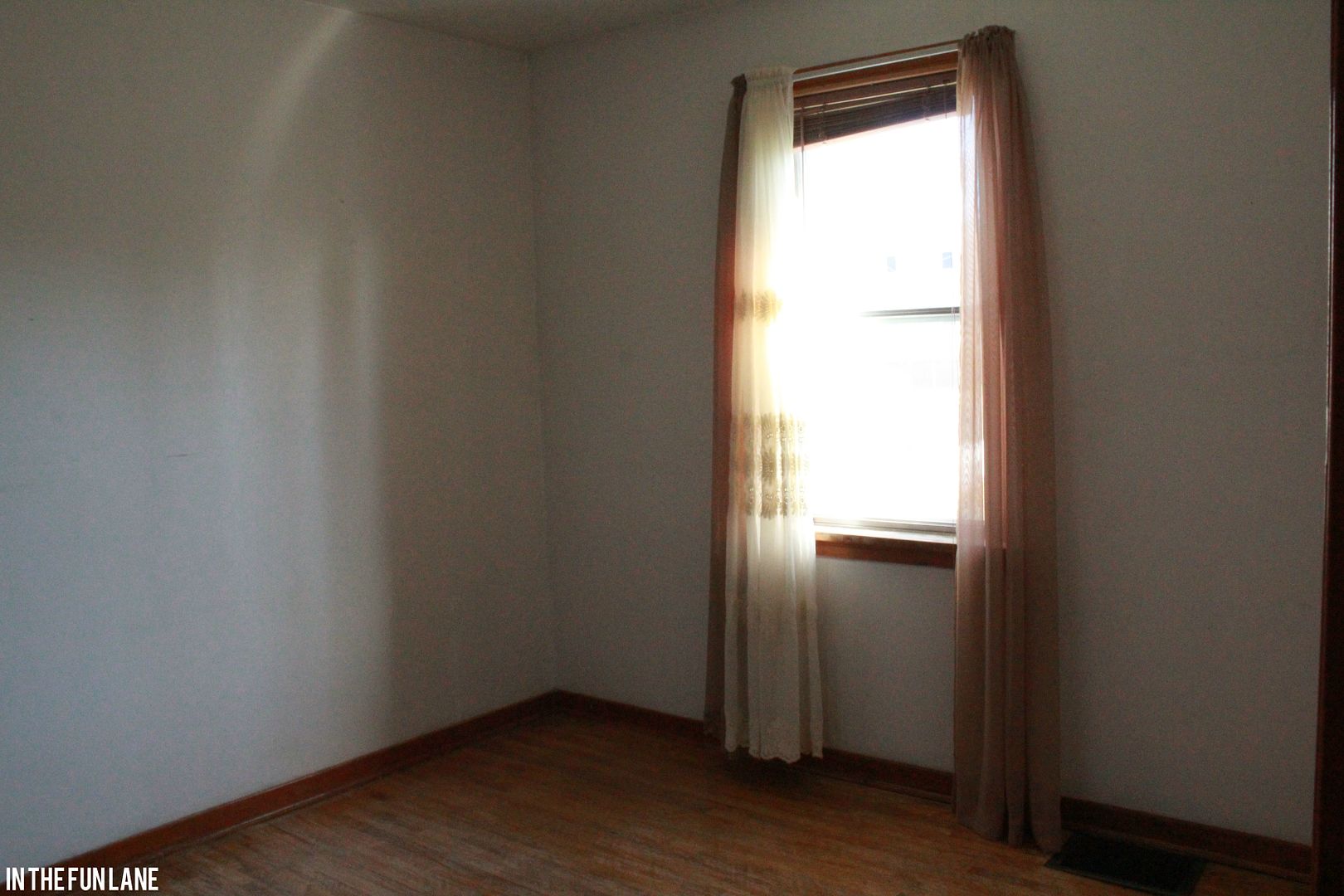 I think it is a calming, happy space now. I brought in my own antique childhood bed. It is a beautiful piece that I have always loved. These awesome pillow cases from Uncommon Goods add the perfect touch of whimsy.
I ended up not painting my yellow pedestal table, it seemed happy as it was! Plus it ties in nicely with our yellow accents in the kitchen.
For the lovely reader who wanted me to link the light fixture, here it is.
Our last room to be completed was the bathroom. In fact, I took the afters before it was quite done, and have yet to update the shots. But I think you can see the transformation still on these ones.
Here was the pepto pink bathroom before.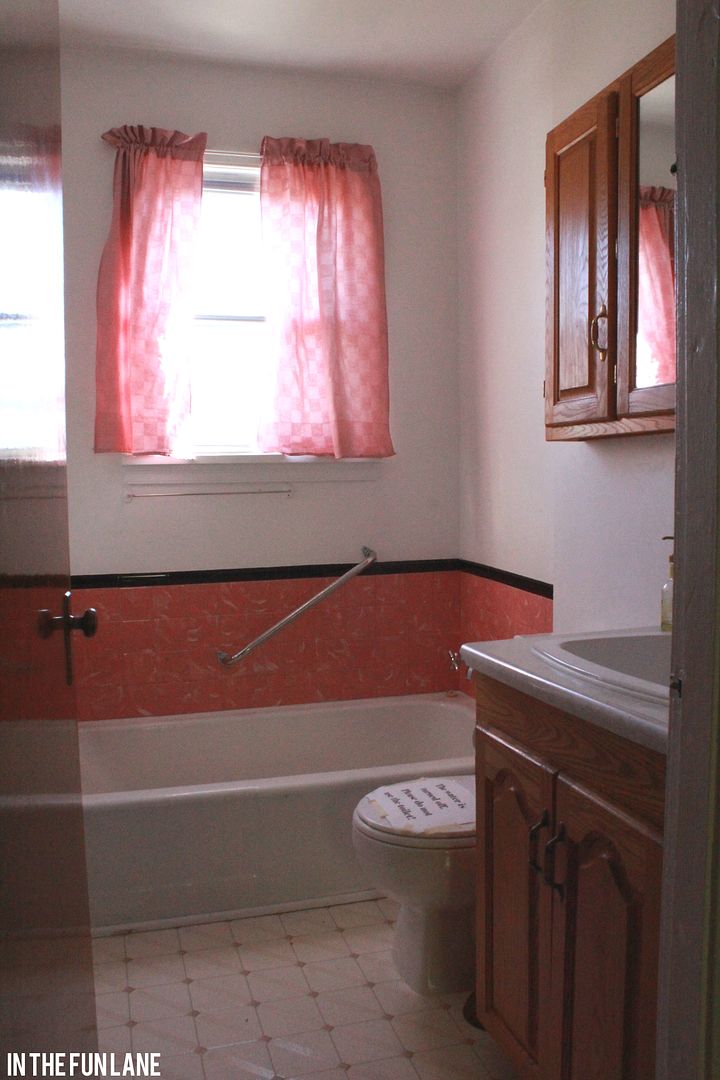 And a much calmer room after. We did an Ikea vanity and basin (which is impossible to fully shoot!)
some caulking, trim and bath fixtures were yet to be completed here, but I was happy just to see the pink all gone!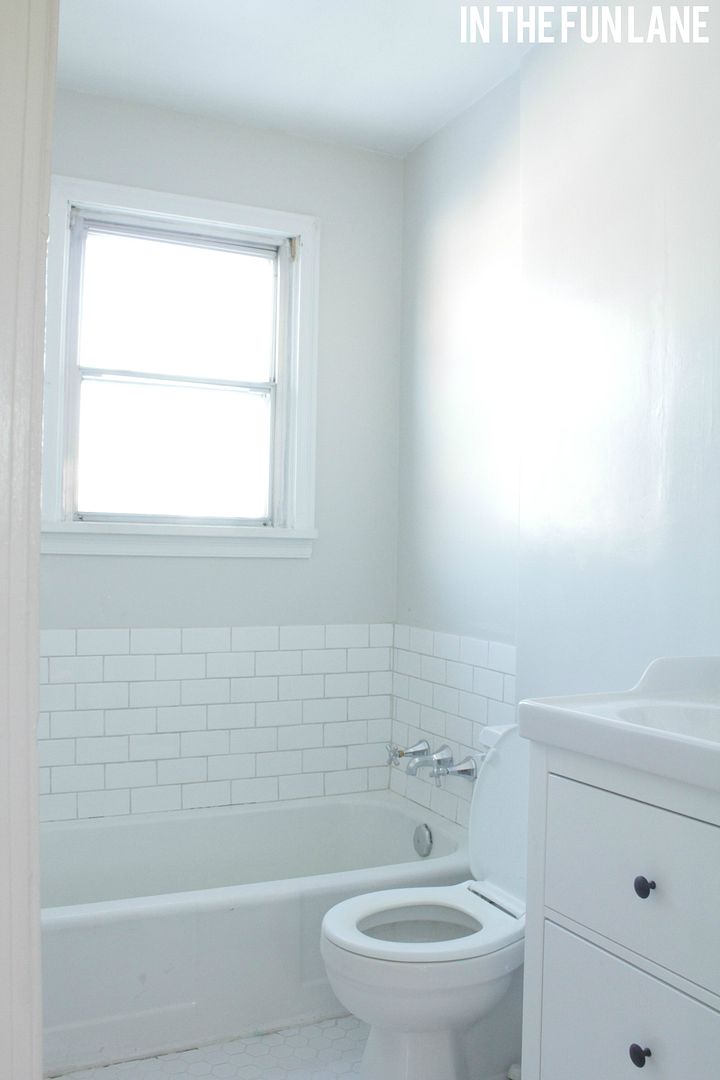 A HomeSense mirror is a little hit of glam in an otherwise simple, white bathroom.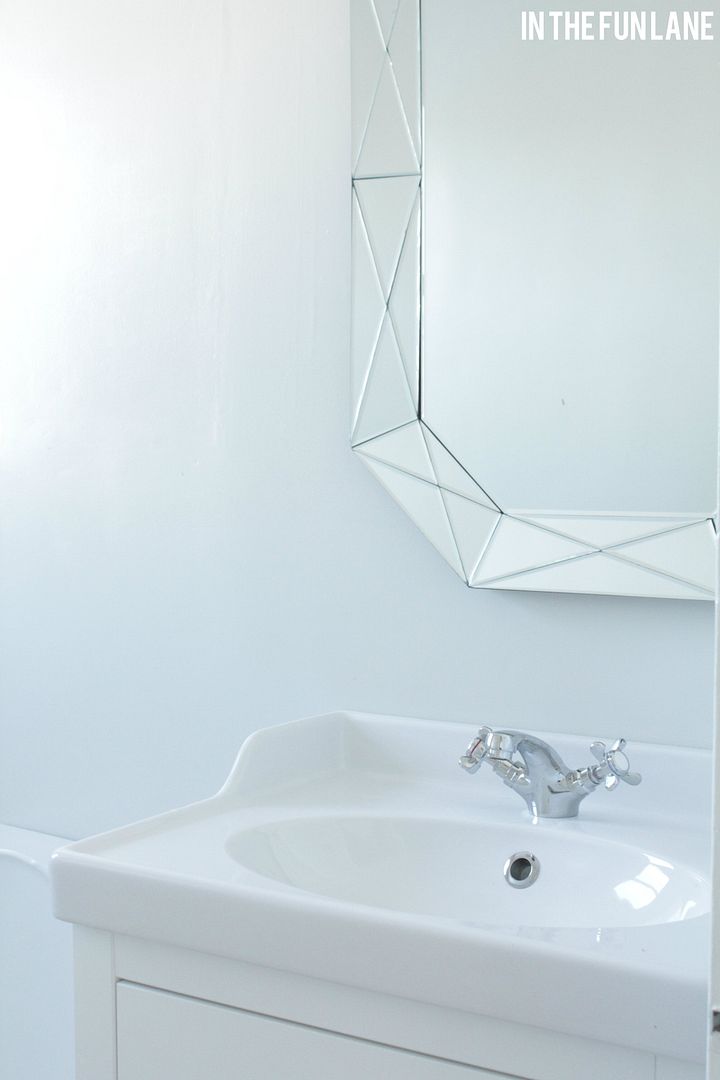 I apologize because for the life of me I cannot remember the paint color here, but I will check the can and update this post ASAP.
That tentatively concludes our tour of the happy little place I like to call CottageK! It was a lot of work, but I am so thankful for all your words of support, that totally makes this gig so much

more

fun. I hope you had fun following this journey. While I love love love working on these houses I do enjoy getting back to normal life for a bit, back to regular blog posting about fun things like clothes, christmas and lots more DIY.