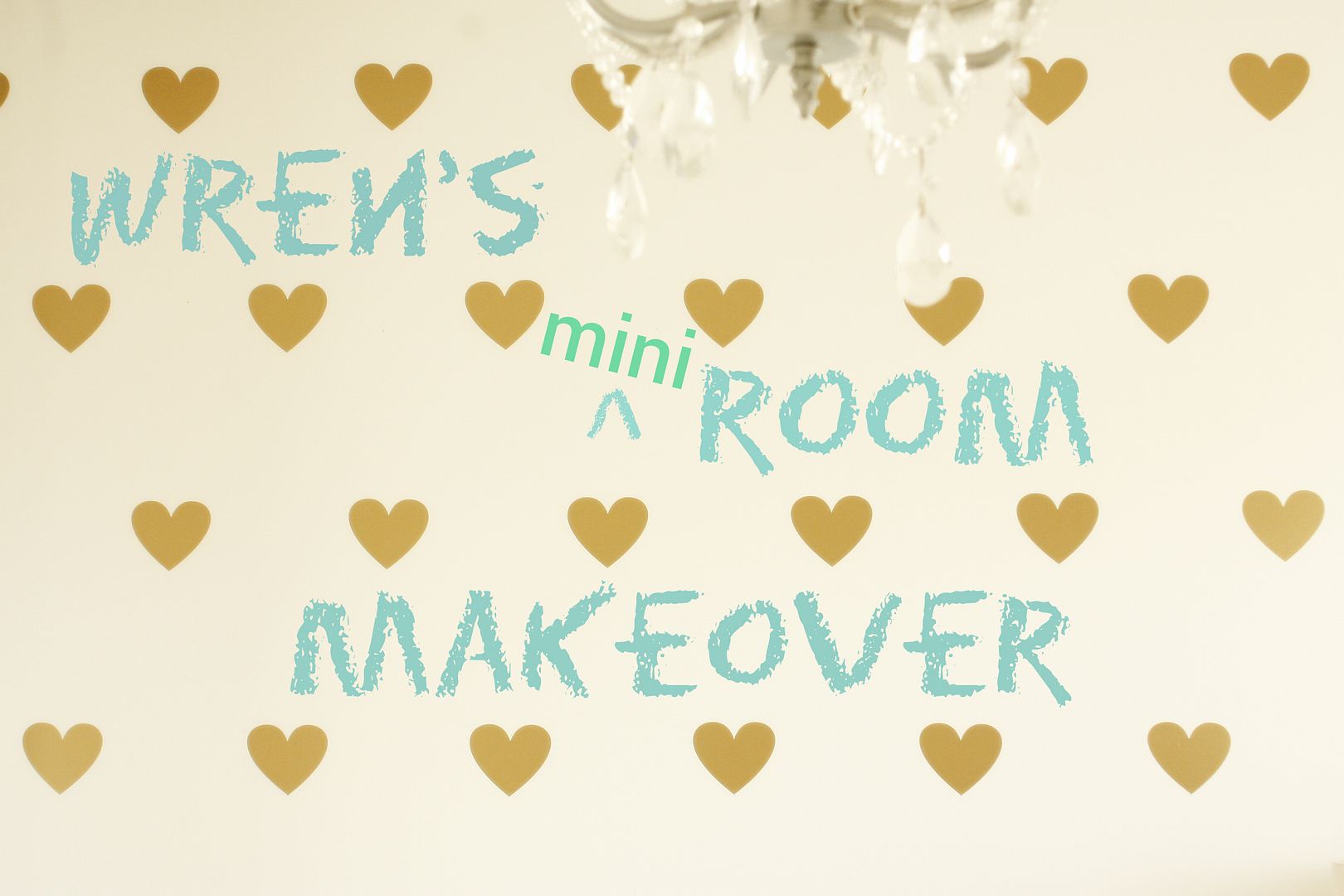 I am so excited to share Wren's little room makeover today! Not because it is an incredible before and after so much as the fact that it was all done with things we already had. Plus we had a little help from the wonderful
Danielle and Paul at Urban Walls
(actually, they spurred on this little makeover! Gotta give the credit where it's due)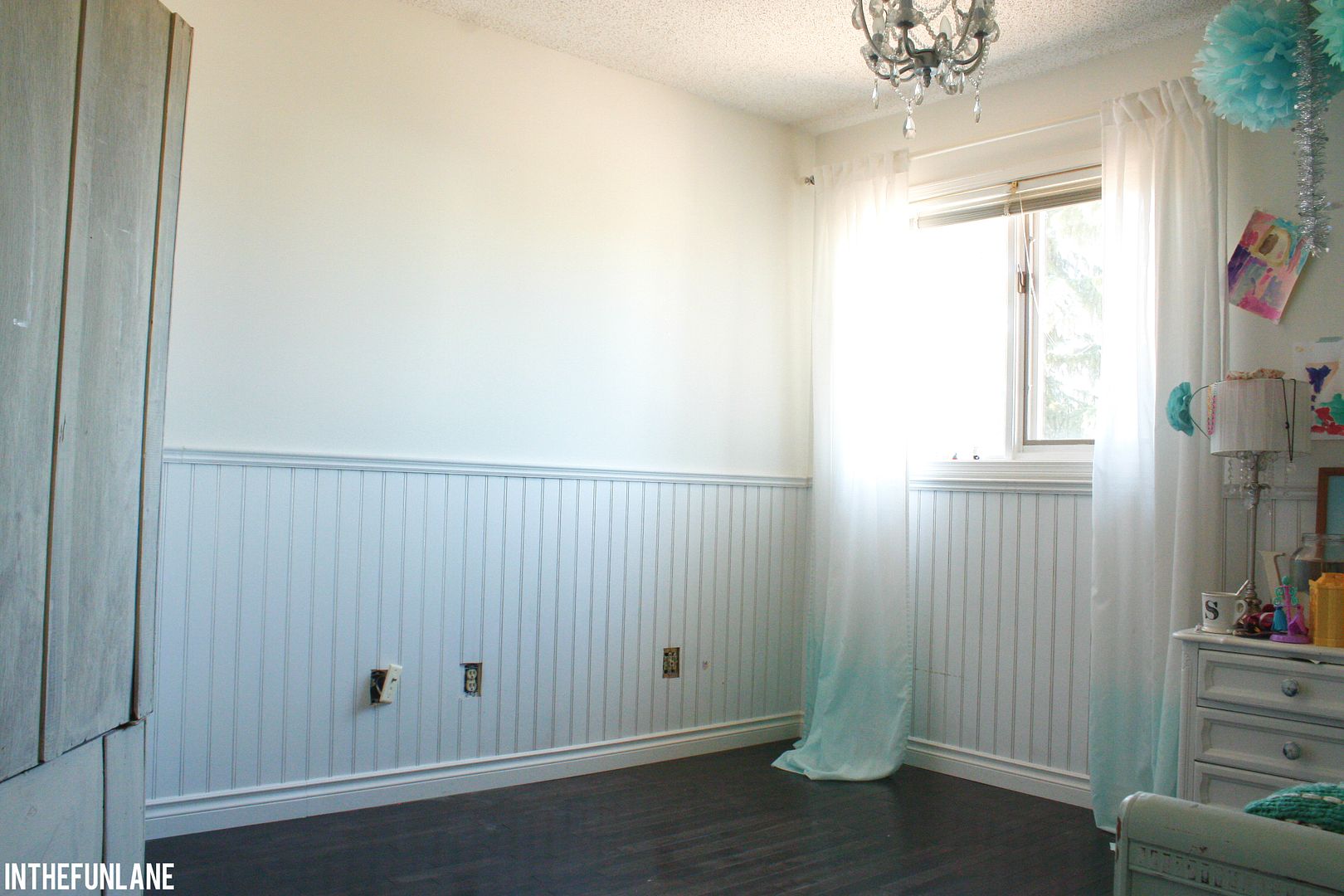 Wren REALLY loved the wallpaper I did in
the powder room this Spring
, but I didn't want to paper her room. That would take a lot of paper ($$$) and time should we ever change our minds. And little girls love to change their minds! So removable decals from
Urban Walls
was a win-win. Specially after Wren saw the gold hearts when I let her decided what she could choose from.
Proving that she has fabulous taste, I am really in love (get it?) with how they turned out (I may or may not have tried talking her into doing the stars).
To get a 'wallpaper look', I took about 10 minutes to measure and grid out my pattern on a piece of paper and then just measured as I went along.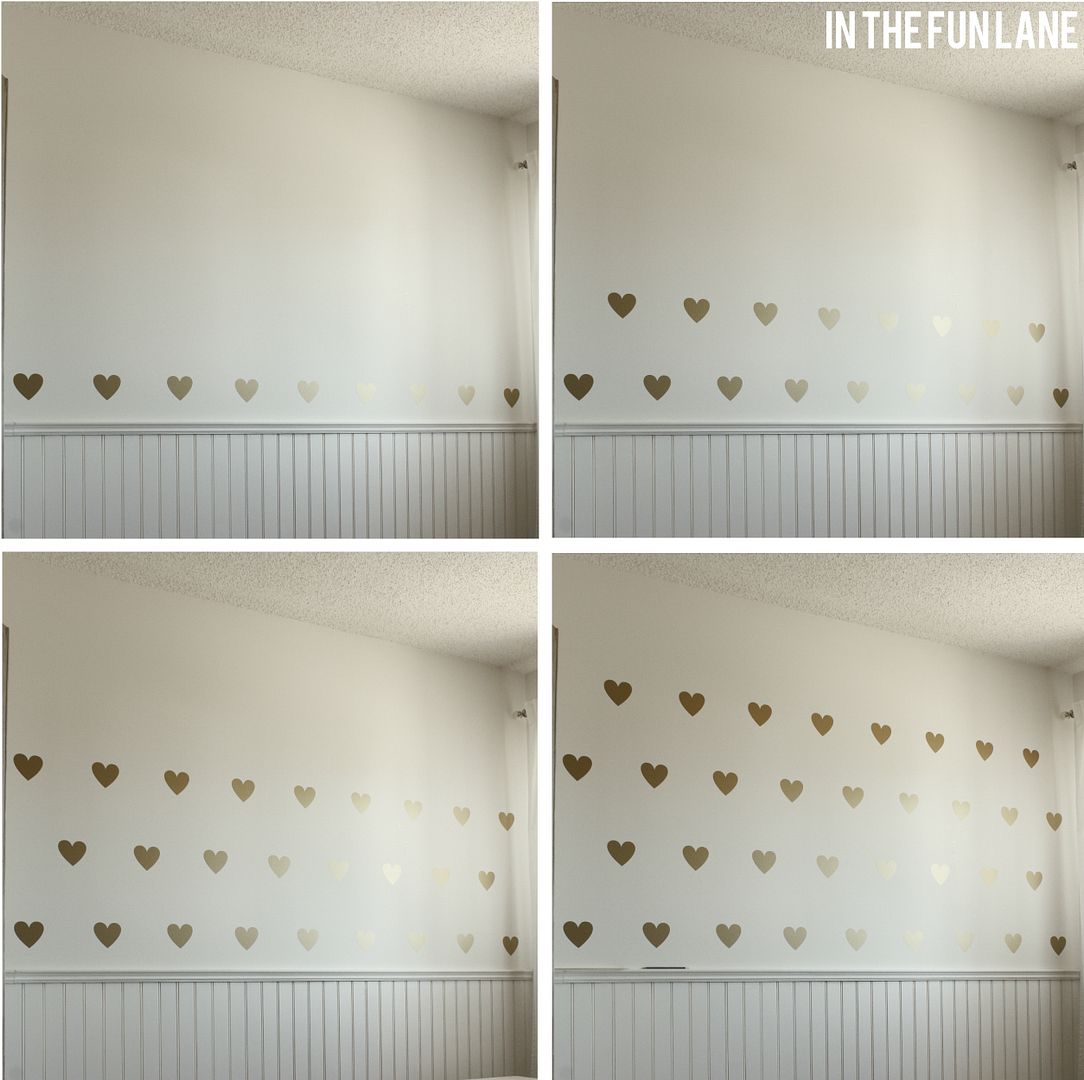 Wren was a huge help, cutting each decal out while I measured the next.
A testament to how fool proof these are, not one botched application!!
I just rubbed with an old credit card...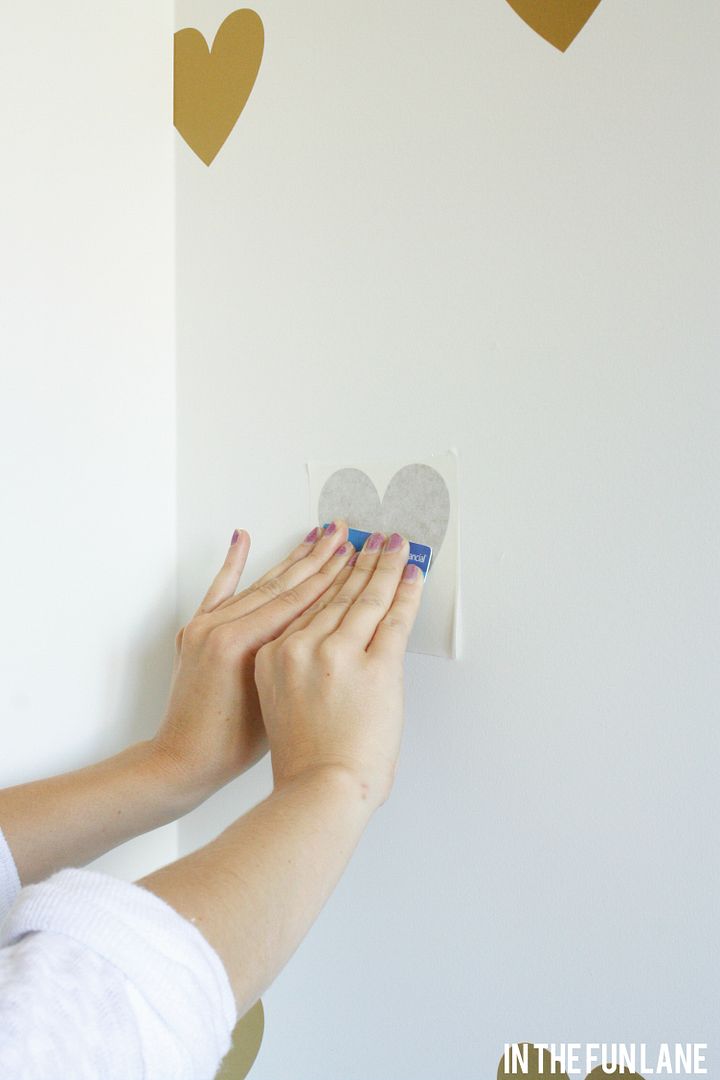 and peeled back on a sharp angle.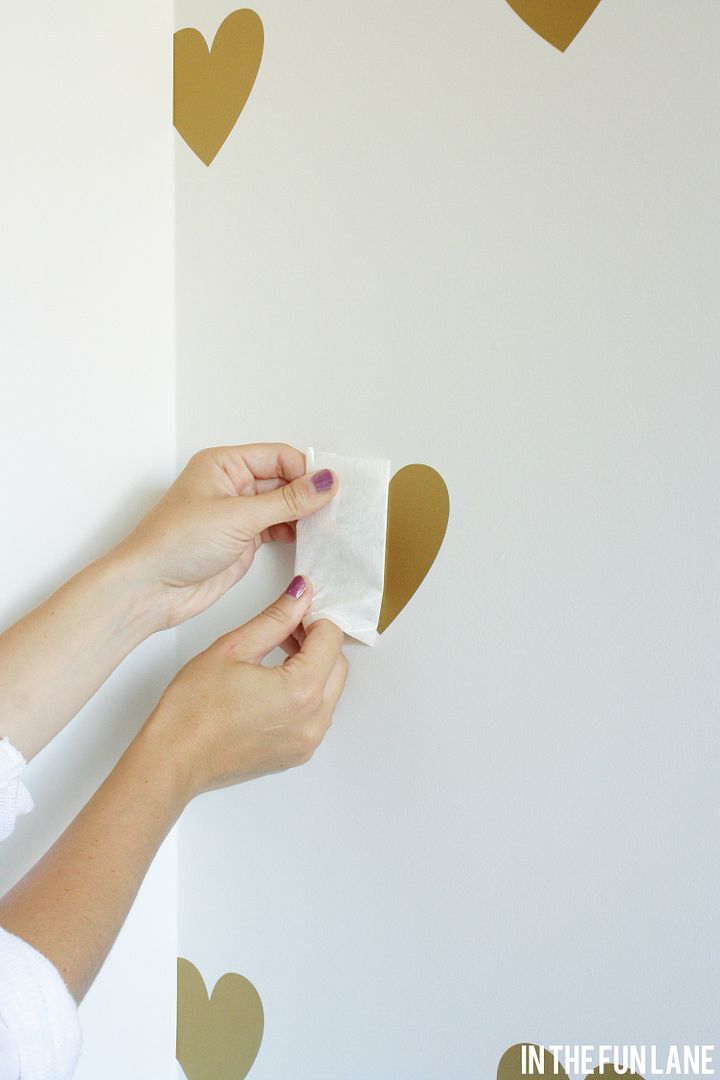 All done!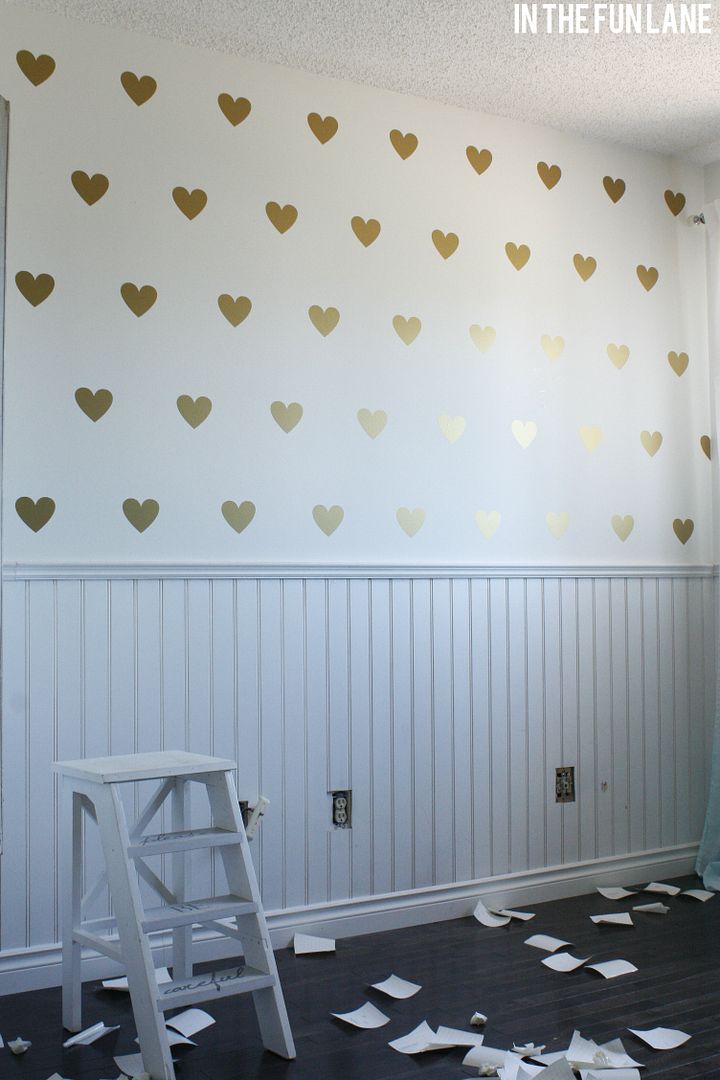 We moved Wren's bed over to this side of the room and brought in another nightstand I was storing in my office for her fish and the rest is just shuffled around from her old set up.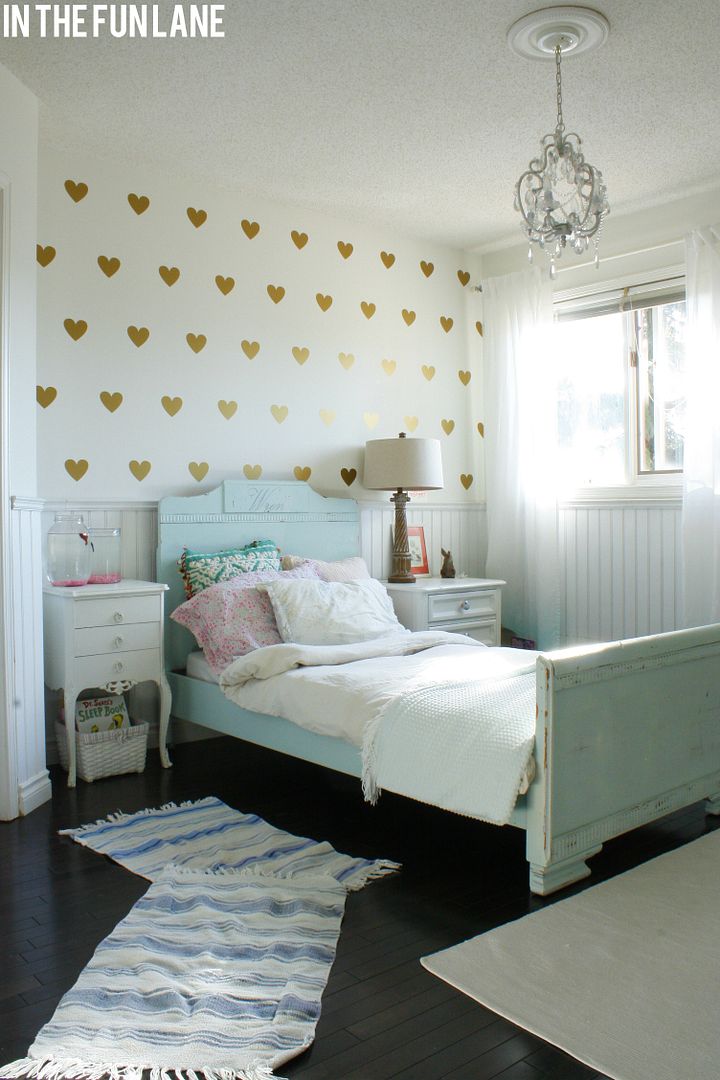 I LOVE how the gold picks up the gold elements we've had for a few years, but that I didn't really appreciate. Like the gilding on her armoire, or the colorwheel knobs on her nightstand.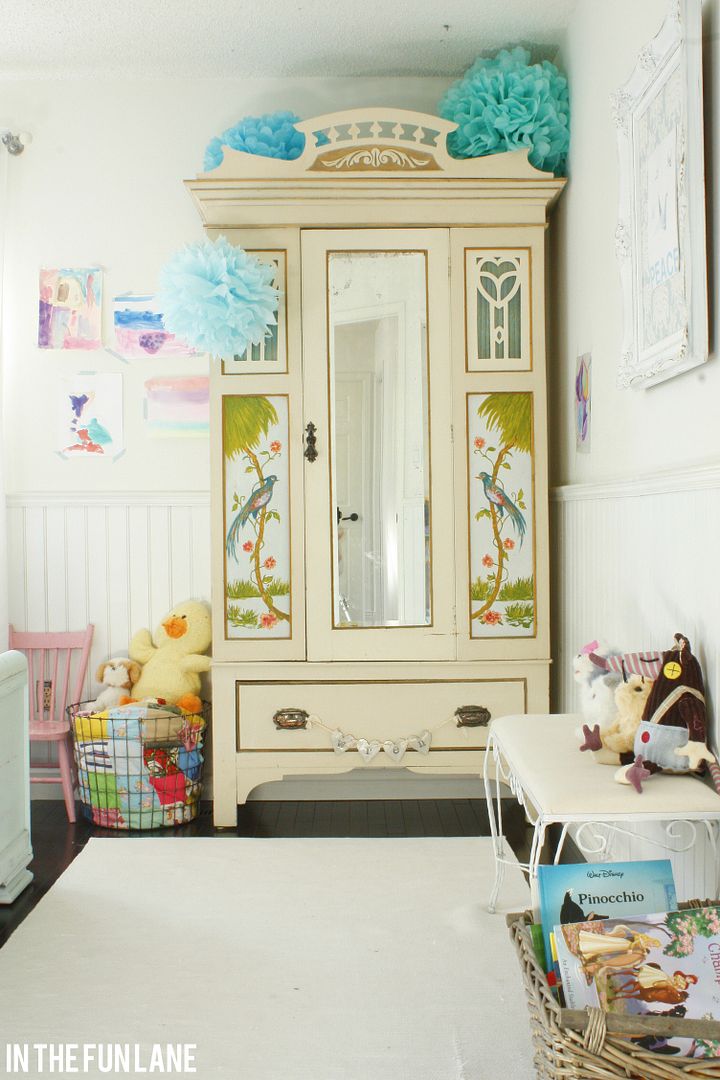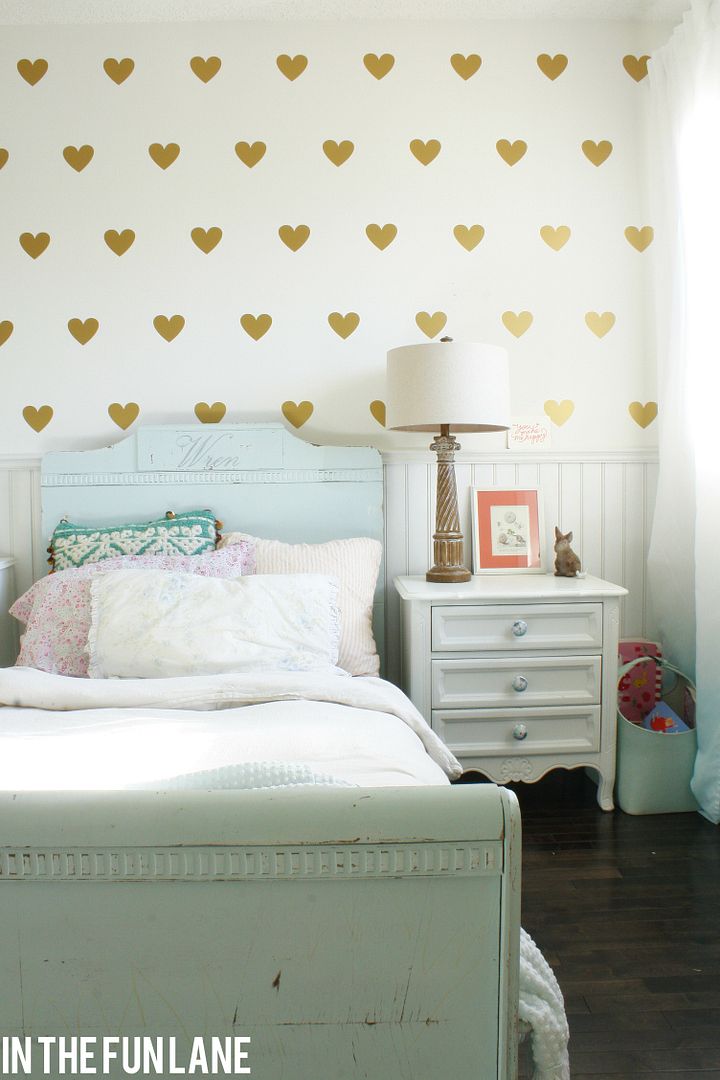 I found this lamp on clearance for $15 a couple years ago at HomeSense and it has floated around the house. But I love it most in here for the warmth and texture it adds.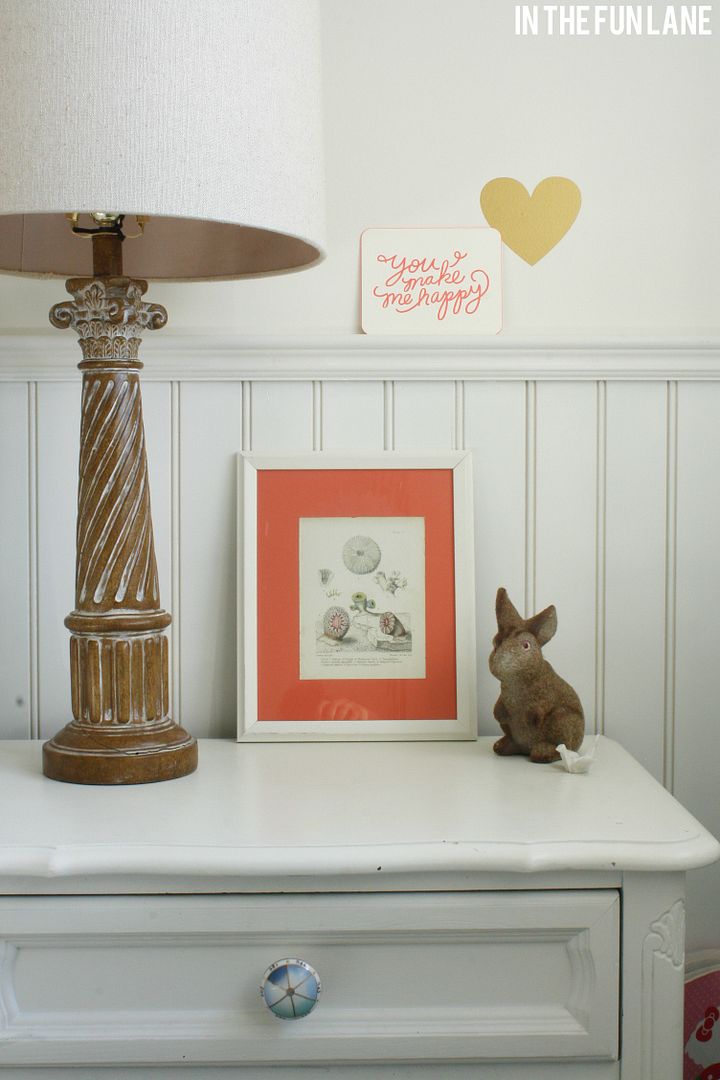 I raided my linen closet for a few odds and ends to add some whimsy with pillow cases.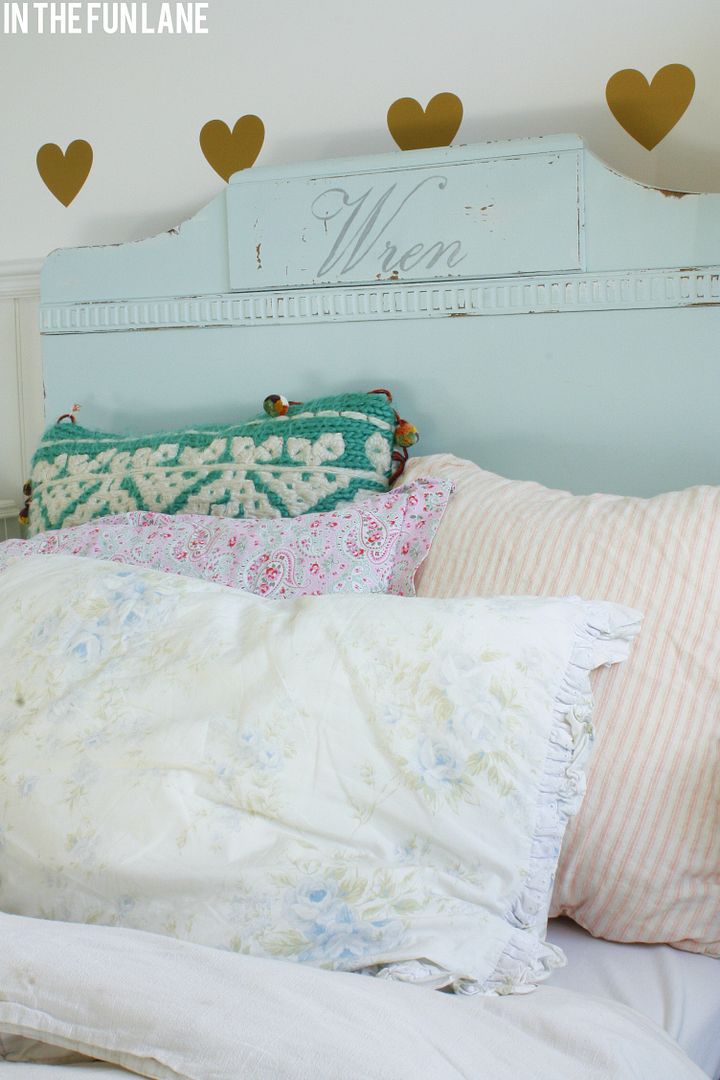 Blueberry and Tomato are still alive and kicking!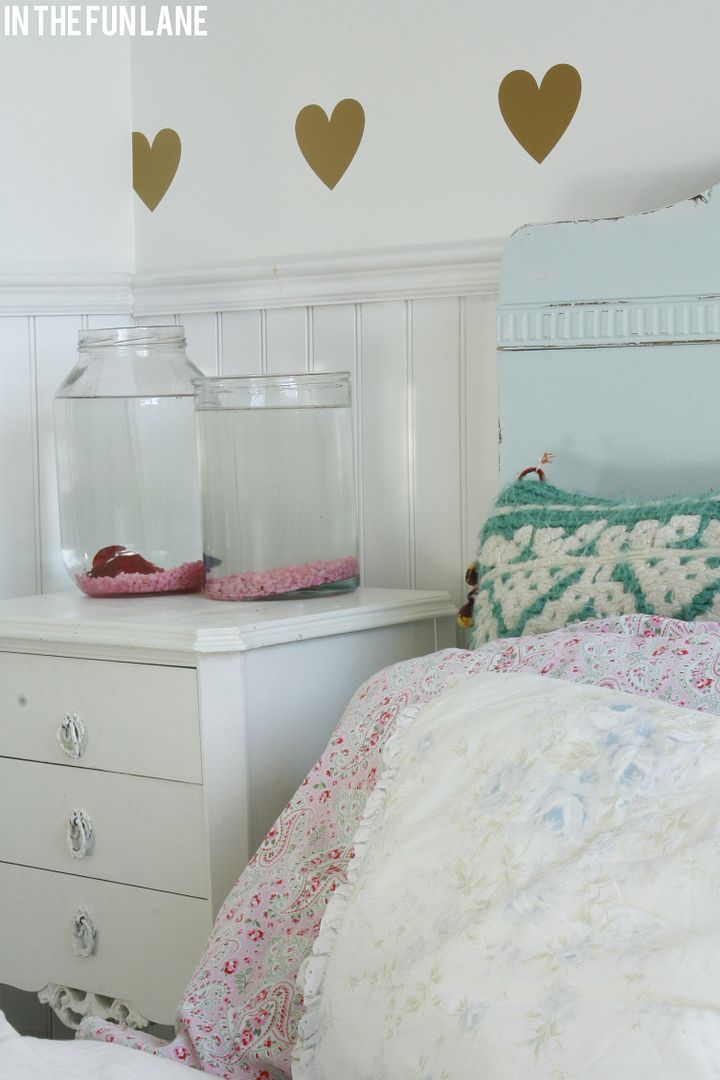 Let the sun shine in!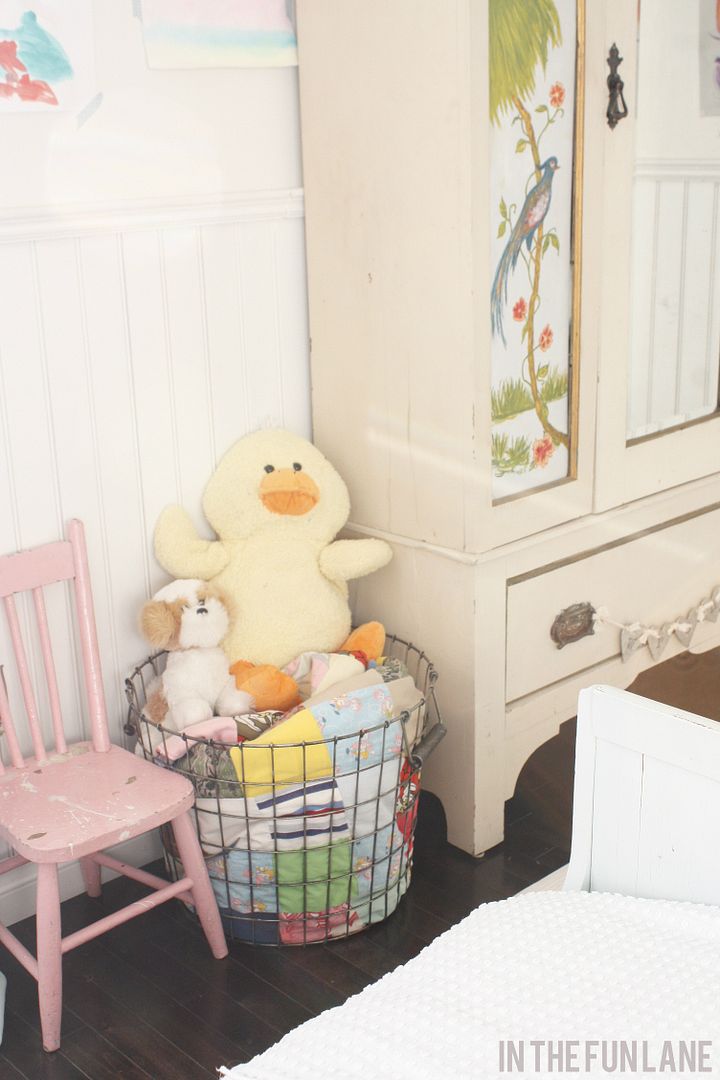 Her room just feels so happy and warm. I kind of want to camp out in here every night.