Yesterday Wren and I worked like little bugs! We did all our errands in the morning, and then she was a perfect angel and slept from 2 to 5:30. Which means that I got finished with a recent project I have been dreaming about.
Love her bedhead!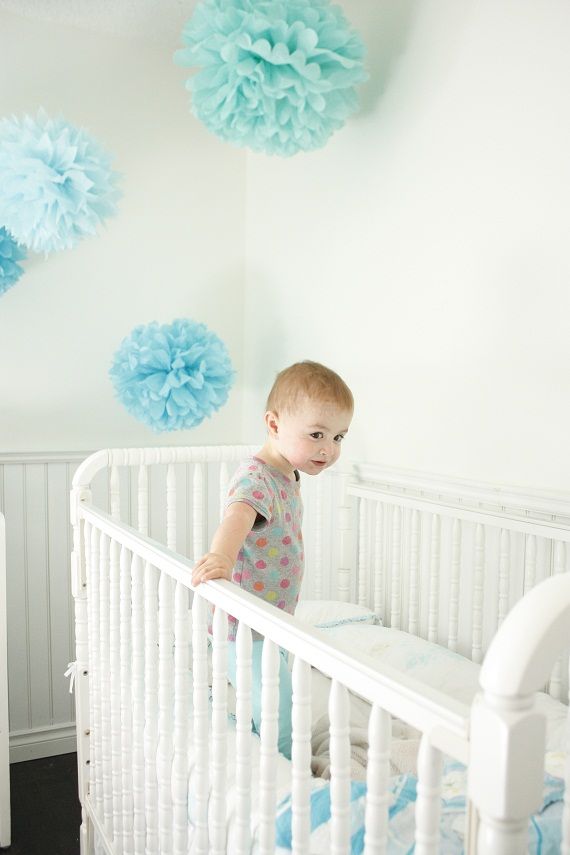 This is a really "Anthro" feeling project now that I see it all done. But the inspiration came from a ratty old french lamp shade I have been eyeing at a thrift store for the last 6 months without the slightest inkling of what I could do with it... and voila! Ghost Lamps were what I call my latest project only because they really do feel a little ghostly, and also because they are really living on still, but are almost invisible.
DIY Ghost Lamps
Difficulty:
EASY
Time:
4 or 5 hours
Cost:
$9 for shades, $30 for both plug ins, and $8 for twine
You will need:
I liked the idea of one really funky shade and then another simpler one. But you can mix and match to your heart's delight!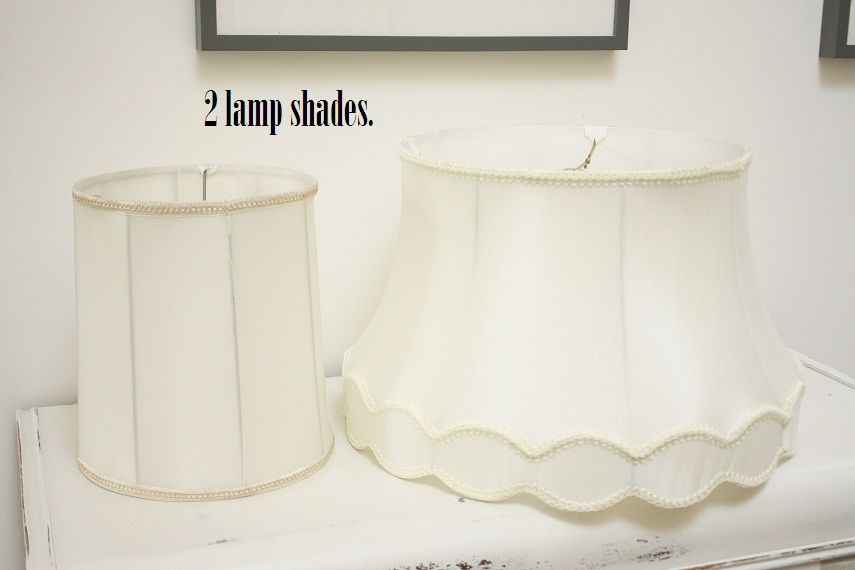 I picked up these plug in light fixtures at Rona for $15 each. I would usually wire a light fixture right to the ceiling but our living room ceiling is 20 feet high, and also currently doesn't have wiring for ceiling fixtures (weird, I know!). But I think it was a stroke of good luck because I actually like the haphazard look of the cords.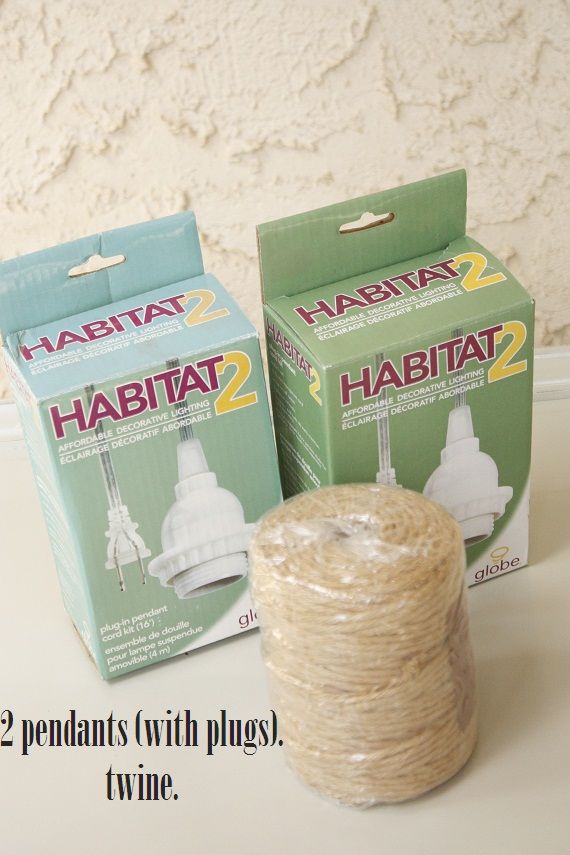 The first thing I did was strip the shades, which only took a minute. I actually didn't clean the old glue or anything because I didn't want them to look like new. The top of one shade had some brass so I sprayed it black, as well as the area where the bulb screws in because I just wasn't feeling the white. Once it was dry I used a little electrical tape just to secure it all together so once I twined it all up I knew it is good and solid. Then I just dabbed glue on the cord and wrapped the twine. This is where 95% of the time I spent on the project went. I had to wrap LOTS of cord because I hung the pendants so high, but you might not have to do as much.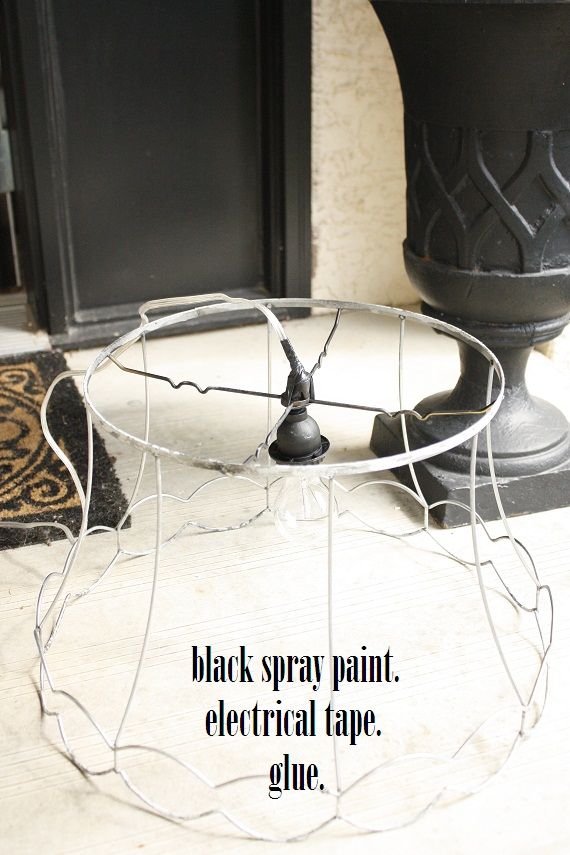 Since there is no possible way I was going to hang these from the ceiling, I found some old brackets in our back yard that looked subtably old and rusty (probably what most people would call garbage LOL) and mounted them fairly high so the ropes really hung down. I also put a small hook in the corner to gather all the cords and tied them together down the wall so they weren't too wild.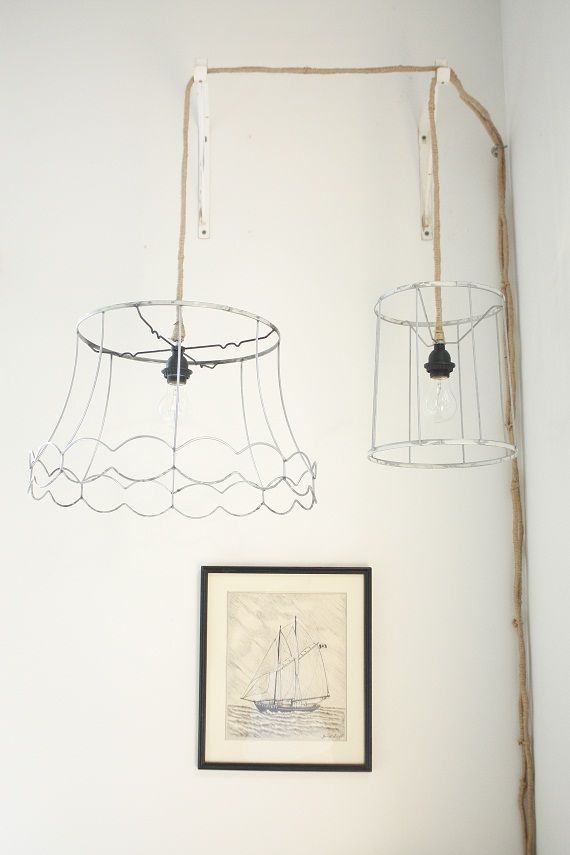 All the fun of this project is that nothing has to be (or should be) perfect! If you have older kids maybe they could take the brunt of the work and even do the twine on the cords~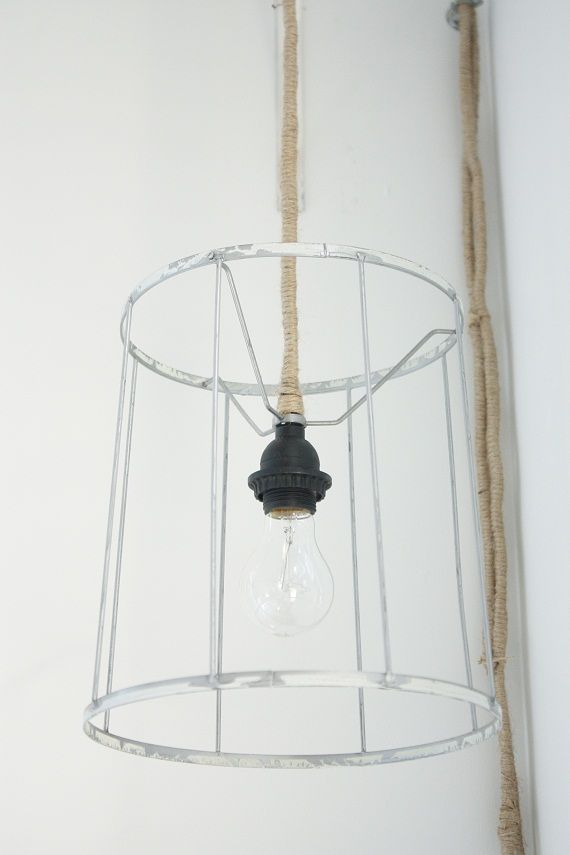 I picked up some "old fashioned" clear bulbs at Rona as well. I think they are much more charming.
I also brought one of the many dressers I finished this week inside yesterday. It was made for the corner the Ghost Lamps are in so it had to make an appearance in this post.
It was a cute old thing, but mismatched handles just aren't a good look. So I gave it an old chippy finish and some zinc handles.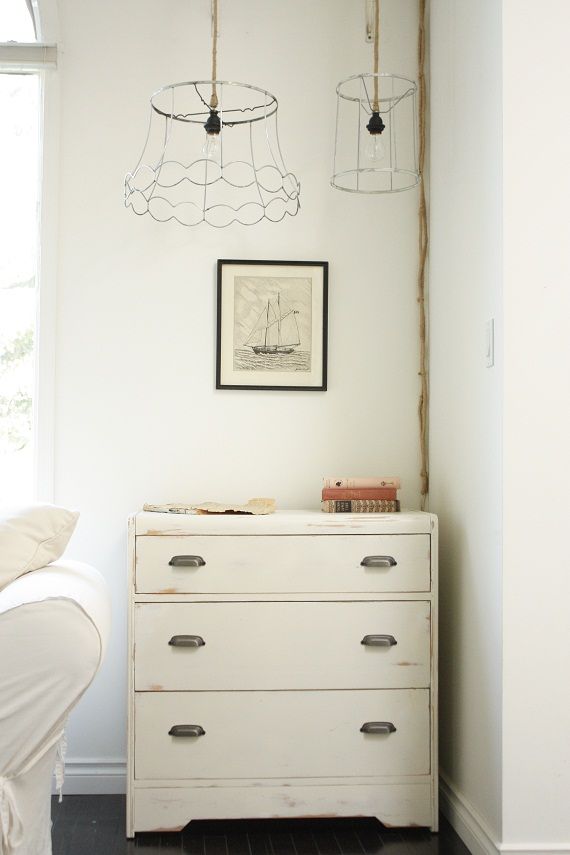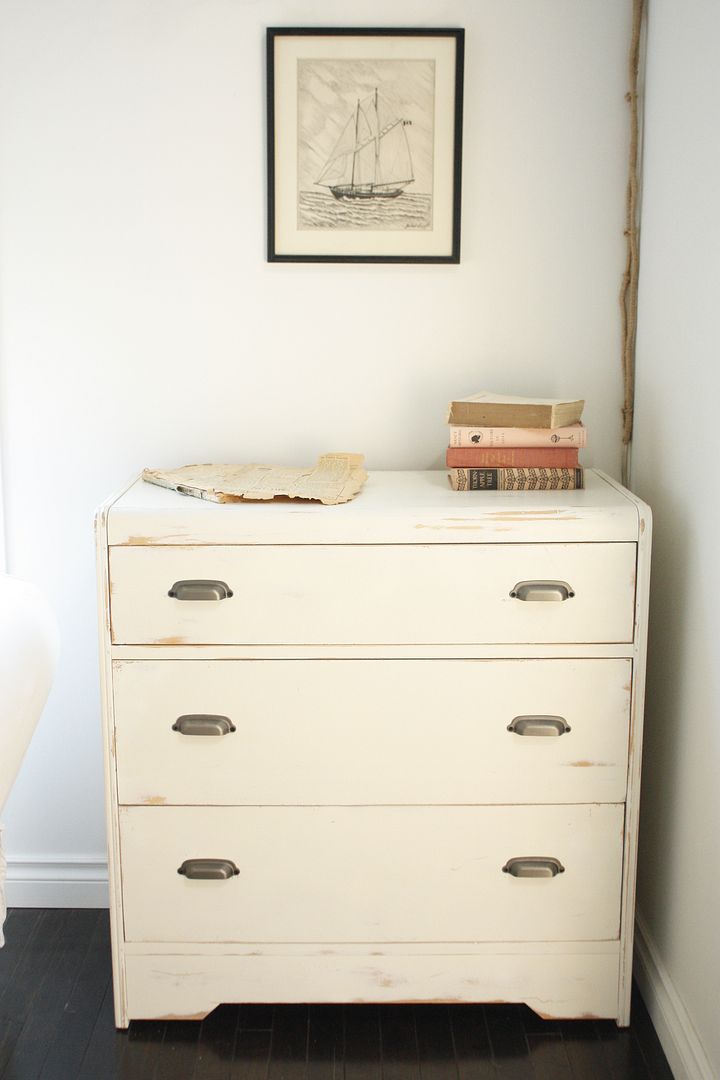 When I turned these on last night I actually sat in awe because I can hardly believe we have had a living room without any lamps or overhead lighting for 2 years! We get a lot of natural light in here, but still...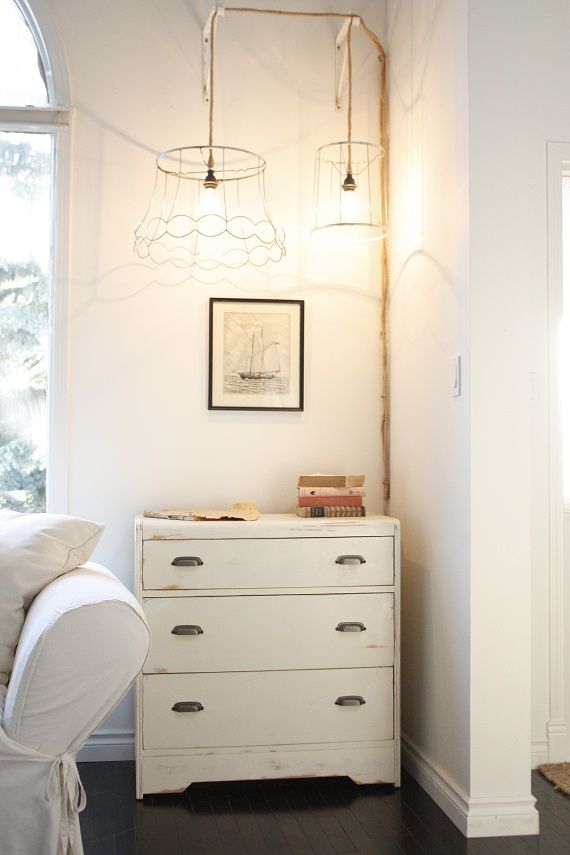 I am really starting to feel like this room is getting close to finished as these bare corners that had me scratching my head are finally coming together.