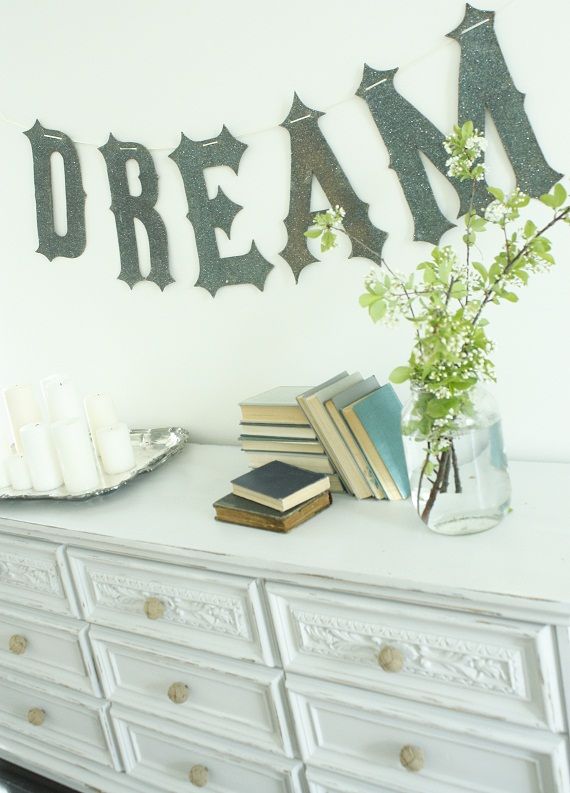 I am dedicating today's post to my sis, Torri! She has been my mover/assistant for the last few weeks. Sean and I decided it was time to let the truck go (if you saw it, you know why...), as we honestly only use it once or twice a month. That's more than most people but not enough to justify crowding our driveway and paying insurance on it. And as if the timing couldn't be better, my sister bought her own truck! So she is the new WhiteBerry delivery girl.
And she helped me drag this sucker home a month ago. Typical, hideous 70's style furniture. And let me tell you how HEAVY this thing is!! It seems the uglier the furniture, the heavier it is...
The old owners would probably walk right past it today, it is so unrecognizable.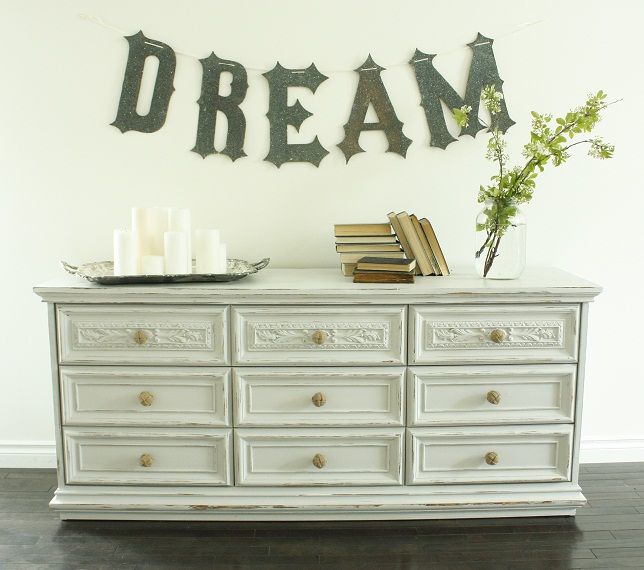 These kind of drawer fronts always look dated originally, but totally fabulous once the paint is on.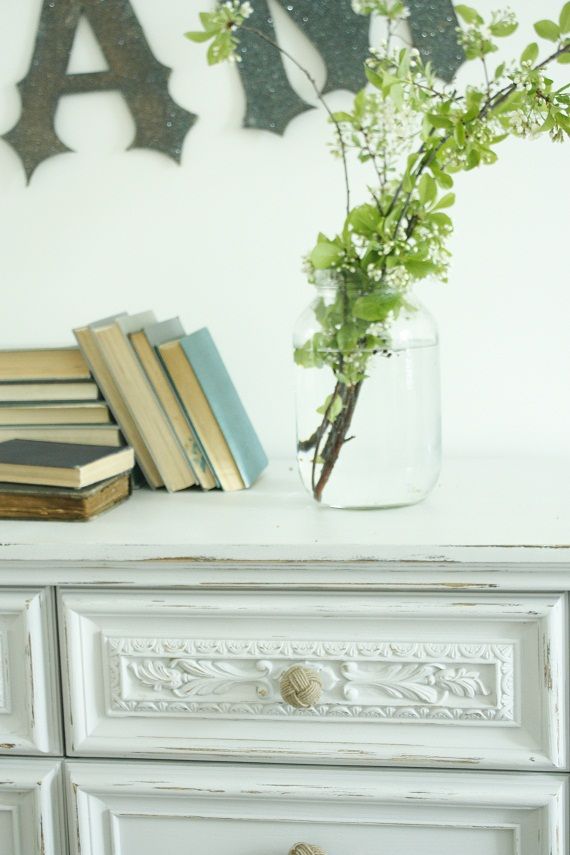 A couple coats of grey paint do the trick before some distressing. I didn't realize it until after, but I always seem to go with grey on these huge ones. Wonder what the subconcious meaning is?
In reference to the name of the dresser, Anthro knot knobs. They are probably my all time favorite knob and I will be distraught when my final 4 are used up!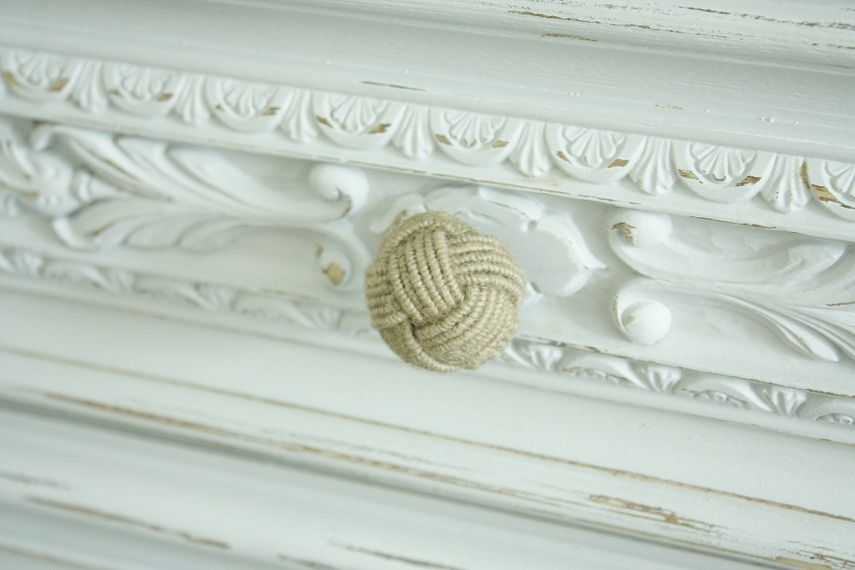 Hope you do lots of this today!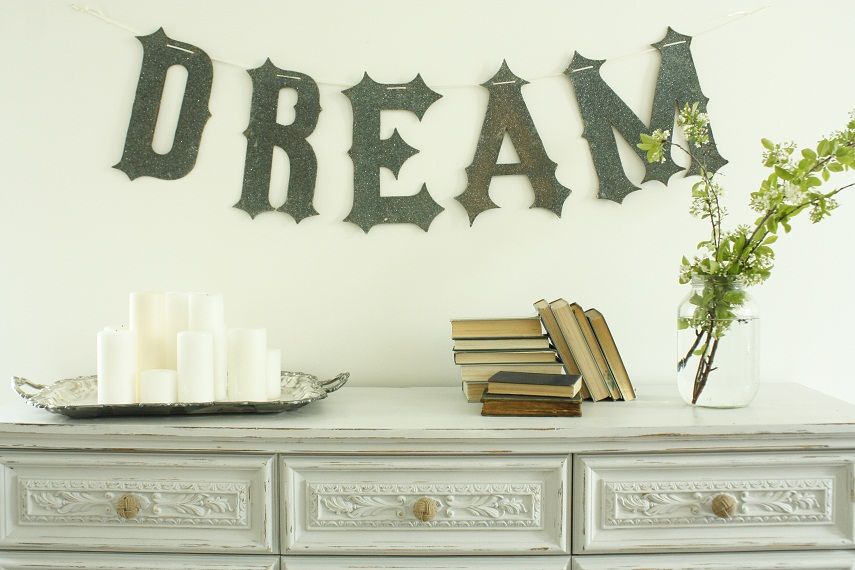 Wren's Dream garland gets some use after coming down close to 2 years ago when her armoire came home. If you are looking for something similar, this one is by Wendy Addison.