We're getting there folks! It finally feels like home again, no longer a family of 3 imposing on a construction site.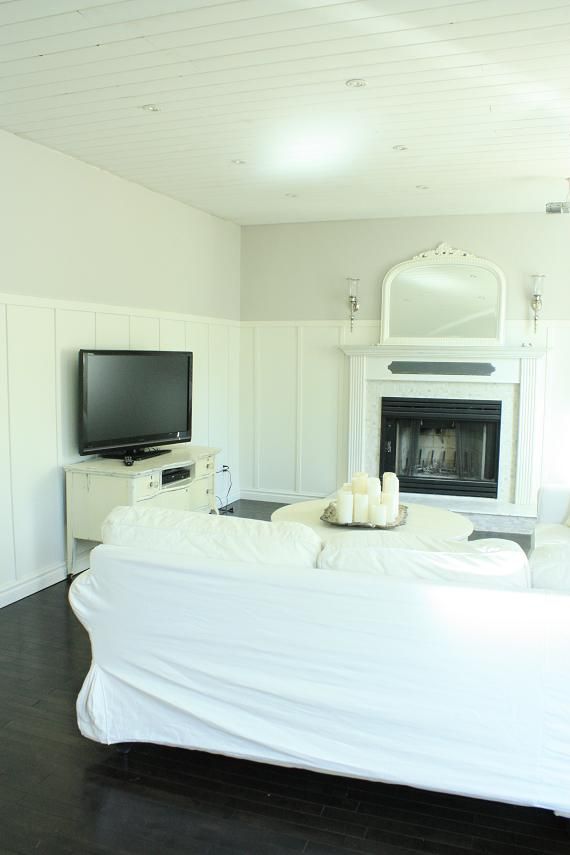 Of course we are reminded constantly of the loose ends that will be tied up this week when the cabinetry is finished on Thursday. But life actually is starting to resemble normalcy in all areas aside from cooking/eating.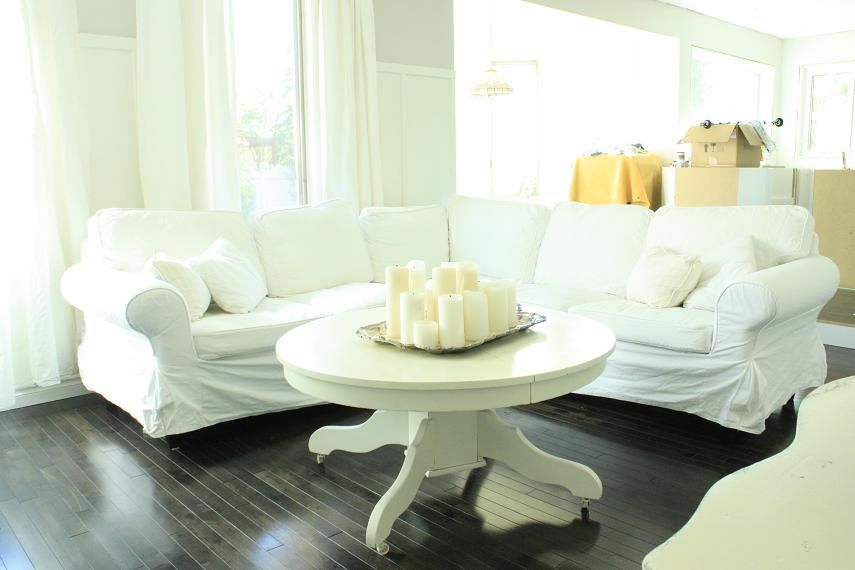 So much has changed even in the last couple days since I took these photos. The crown is up along the ceiling now and all of our trim work is done in the family room. Sean still has 1 light to fit as you can see, and I have a small repair to make on the fireplace thanks to our clumsy electrician chipping off a chunk of marble with his ladder.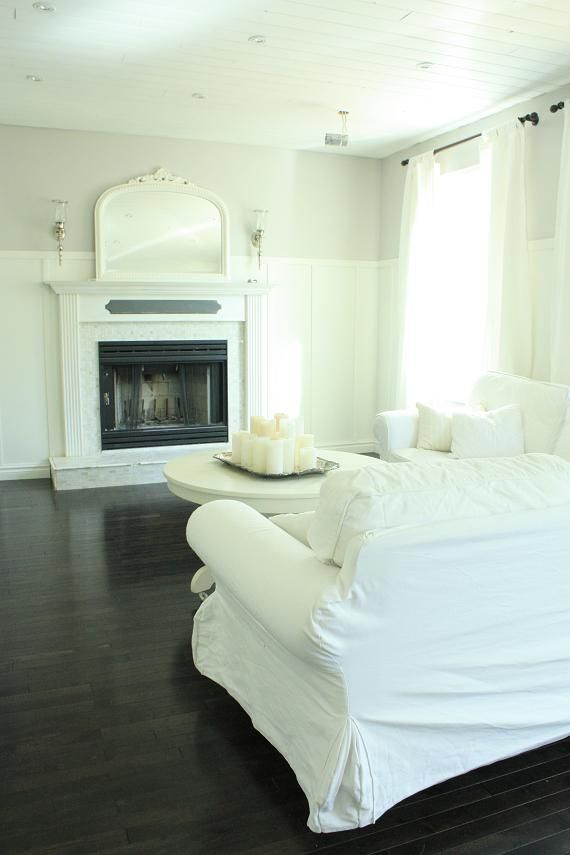 The one thing that will be a bit of a wait is the edging along the step into the family room. We have to order a minimum of 400 feet to get the color and wood to match ours and so we are waiting until we finish the stairs and have room in the garage again to finish all that up. But I am REALLY proud of all the floors in here. Sean's back has been horrible this summer and I represented girl power to my best ability by single handedly laying all our floors in the kitchen (just one of the many things that had taken my time away from blogging!). I am pretty proud of them if I do say so myself!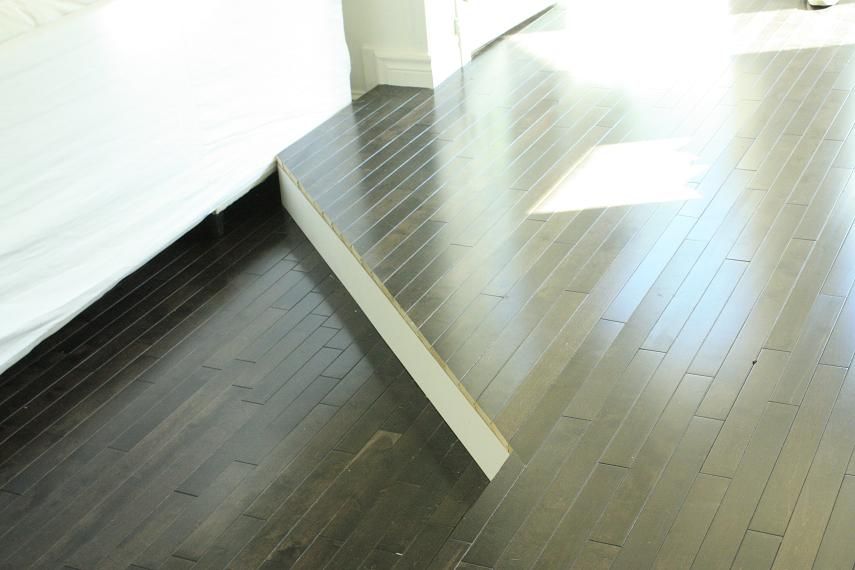 One of my favorite finds this summer was actually not even found by me! My sister was driving over one afternoon when she scouted this old dresser at a garage sale. We went back and even though it was missing the center drawer I decided I would try to find something to do with it since it was only $15.
To me $15 is a screaming deal but for most people I am sure you couldn't have paid them to take this thing because it was truly in sad shape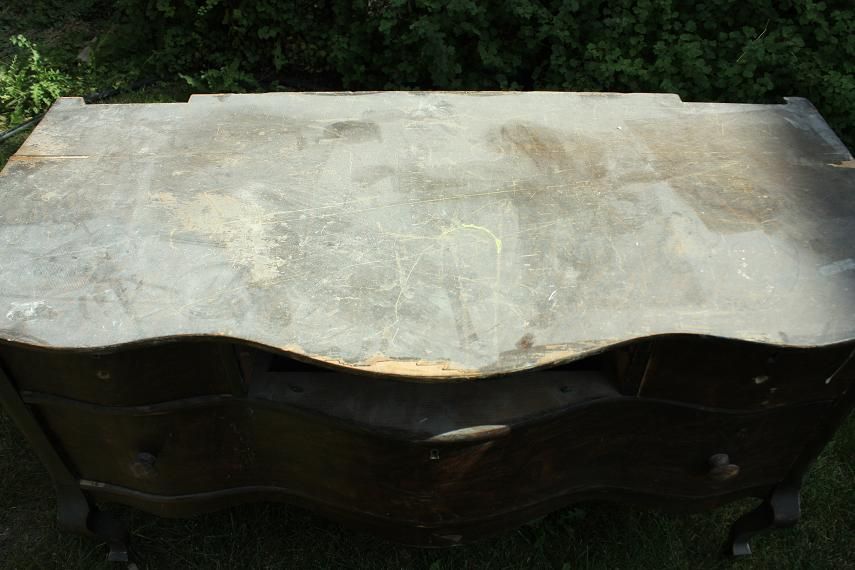 I did various layers of white and cream paint to give it some interest and dimension, scratched it up a little to play up the already obvious defects and threw on new Anthropologie knobs.
I scratched my head for about 2 days after bringing home trying to decide what I should do with it when I took the dimensions and realized it would be perfect for the TV.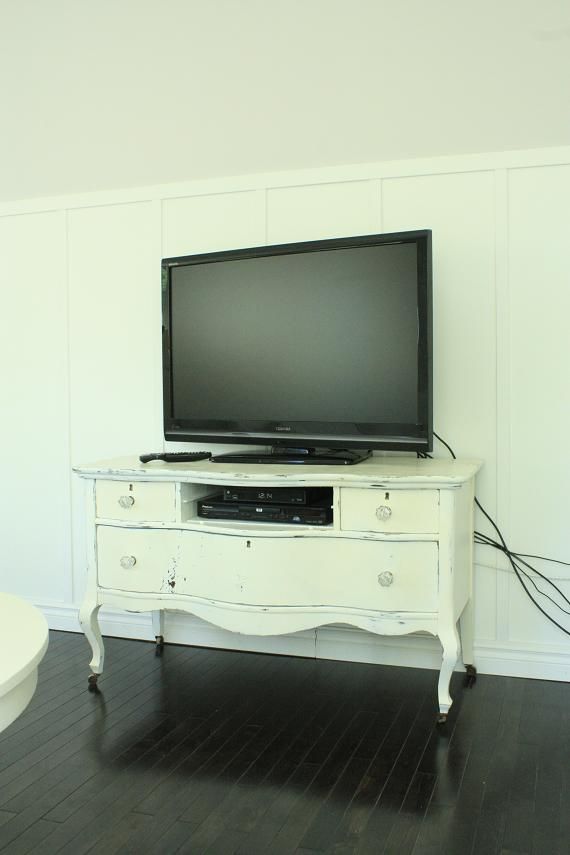 new knobs and original escutcheons (lock cover).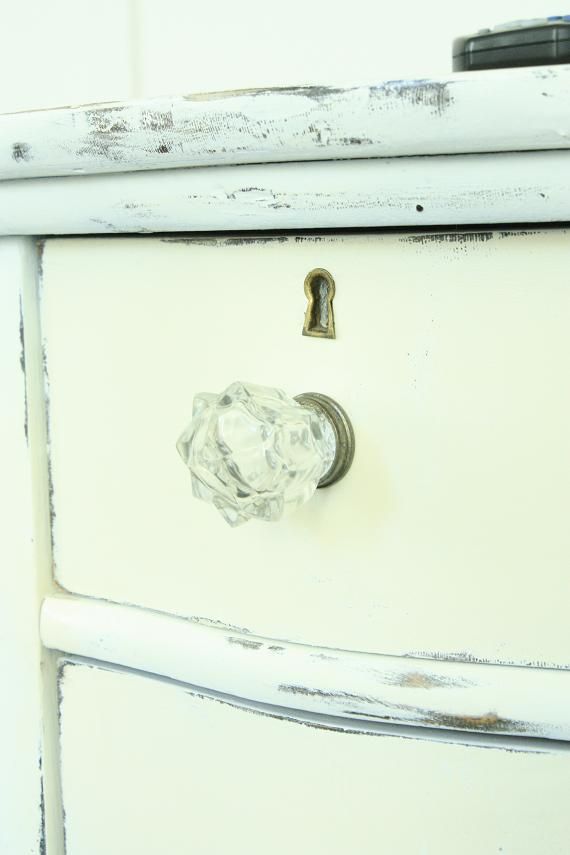 I cut and glued some beadboard into the drawer opening and had Sean drill me a hole for all the cords.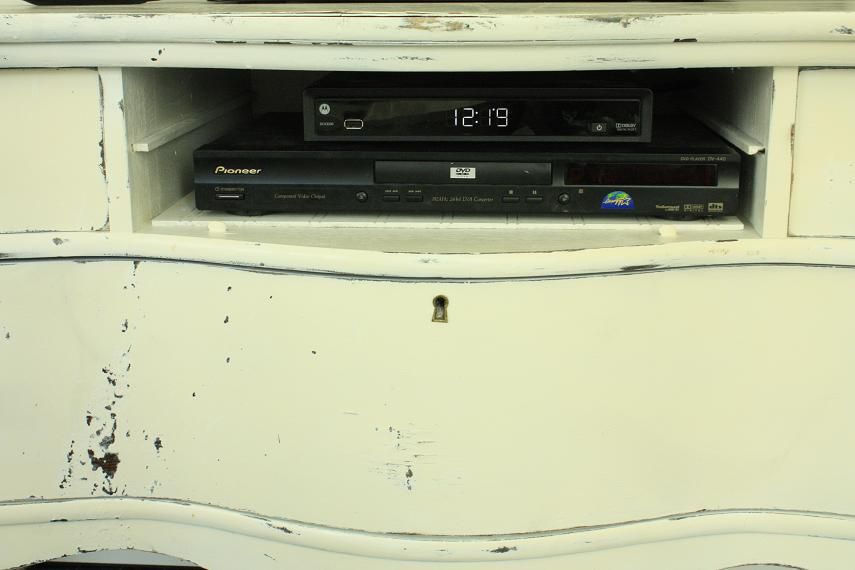 Original casters always make my heart melt, and those curvy legs are so dramatic!
I still have A LOT of work left to get this room fully furnished and accessorized but I am soooo happy to be in here in time for fall so we can get the fireplace up and running on those cool fall evenings.