A little pretty never hurt anyone! But when it came time to start washing dishes in a sink again (as opposed to in Wren's bathtub) I decided that store bought dish soap squeeze bottles just weren't up to the pretty standards in our new kitchen. And while a little pretty never hurt anyone, I realized it was going to hurt my wallet when I searched out some options at places like Anthro and Williams Sonoma. $20 for soap (even if I can reuse the dispenser) just didn't seem like a smart purchase while we are still paying for the kitchen. Economy is key!!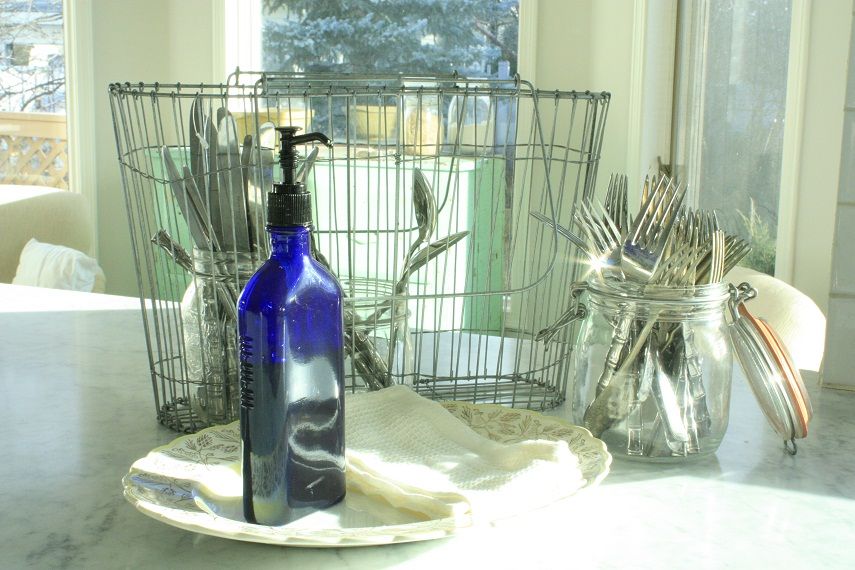 My next thought was "hey, didn't Martha make a cool version?" But when I searched it out I saw that she used olive oil dispenser thing-ys and I could picture the soap dripping all over the bottle every time I tipped the thing, much like how my dirty squeeze bottles always looked. Then it occurred to me that most hand lotion comes in pump dispensers, and I had just so happened to have used up the last of a $2 bin find from Bath and Body Works (LOVE those clearance sales of theirs!!!).
Soon as I found my dispenser I remembered that I had a giant jug of Soap in the basement with all my kitchen gadgets that have yet to migrate up to the new kitchen. When you have a Dad who owns restaurants you get loaded up with strange stuff like jugs of soap, 2000 cupcake liners, and the list goes on! A fun perk, I will admit. Whenever he renovates or takes over a restaurant my mom and I come home with trunks full of plates and cookware... and sometime giant jugs of soap.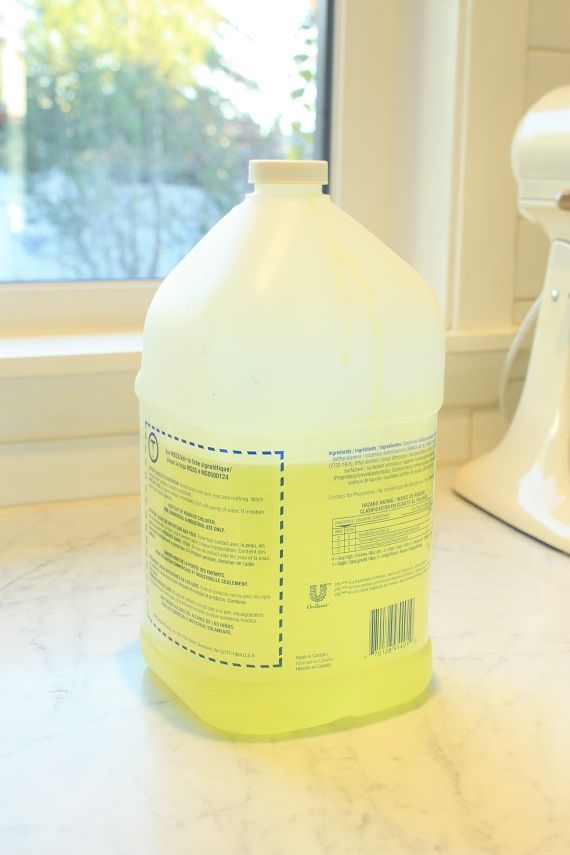 So all that was left was to remove the old labels, clean out the lotion and fill'er up. Free, fast and so far absolutely no annoying soap drips! Of course, to be safe I avoid placing soap or anything wet directly on the new counters so an antique platter I scouted out for $1 is a perfect sink caddy.
Not a revolutionary idea, but it has made me very happy each evening as I scrub pots and pans!