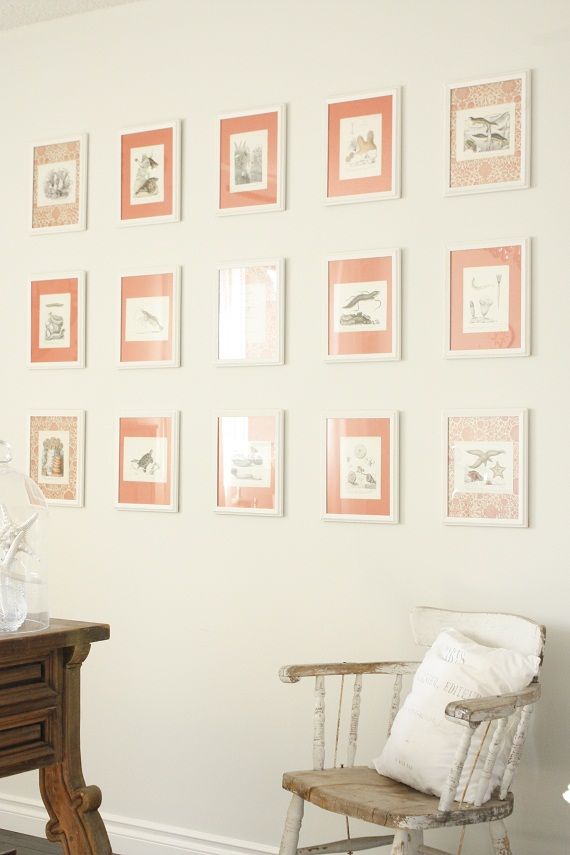 My home office has been a work in progress for some time now. My issue is that it always seems to become a transitional space while other rooms are in chaos (thinking back specifically to
our never-ending closet expansion
when this room turned into one huge pile of laundry for 7 months, then our kitchen last Summer/Fall). It also doesn't see a lot of traffic beyond Wren and I so while I want it to look phenomenal it is not the top of my priority list. But little by little I'm getting it done.
I don't have a lot of photos of it on here, but this was what my antique book plates looked like last year in the background of my 'before' chair shot. I got the plates from an 1857 book on marine biology that a lovely old man at a market dug up at home and brought for me the following week. I simply mounted them onto photo safe paper and a pile of Michael's frames.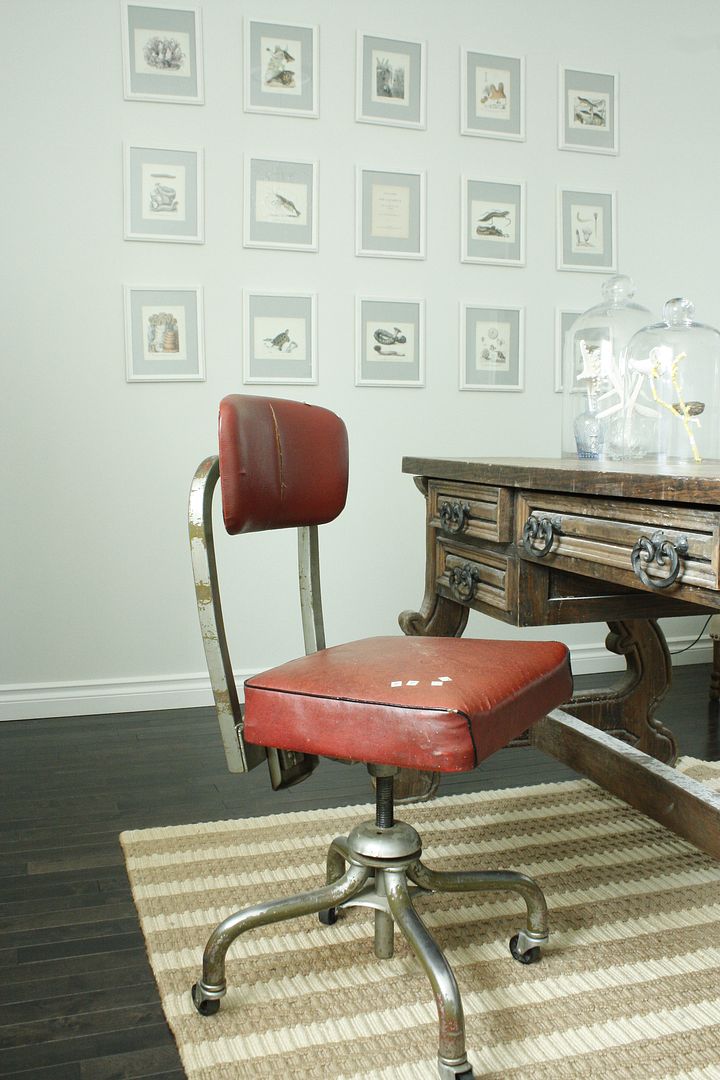 But the blue-ish gray on my misty green/blue/gray wall felt cold and not all that exciting so I decided to punch it up with a coral colored photo paper a few weeks ago.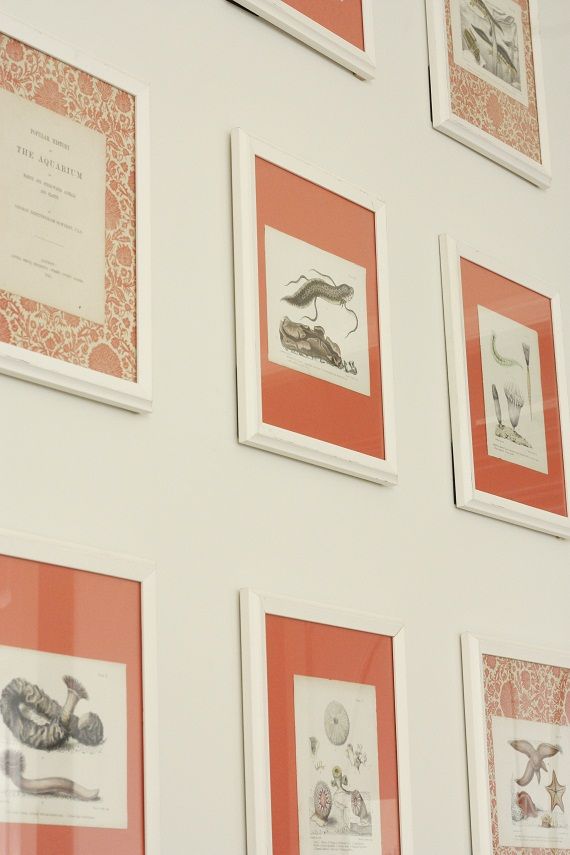 It sure feels a lot more fun now and adds a lot of drama.
I wanted to add some extra interest so I picked a few sheets of coordinating patterned paper. A checker board pattern would have been fun, but as I started working on it I felt it was WAYYY too much for me. So just a couple special plates got the patterned treatment.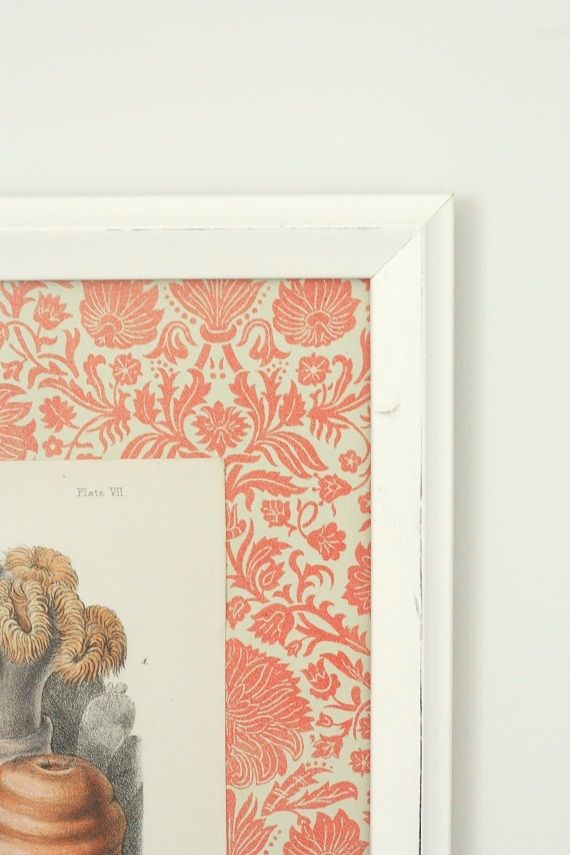 I am looking for a few final touches to bring it all home but I am in the home stretch only 3 years after starting this room... yeah not a record for speed decorating.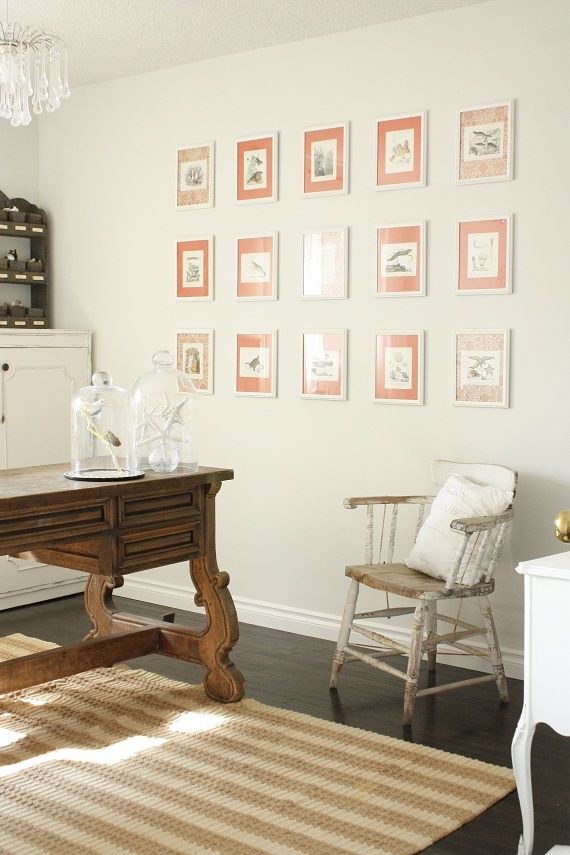 {ps- I am SUPER excited to FINALLY change out our brass door knobs in the coming week. Can't believe they didn't irritate me beyond belief until just this summer! }