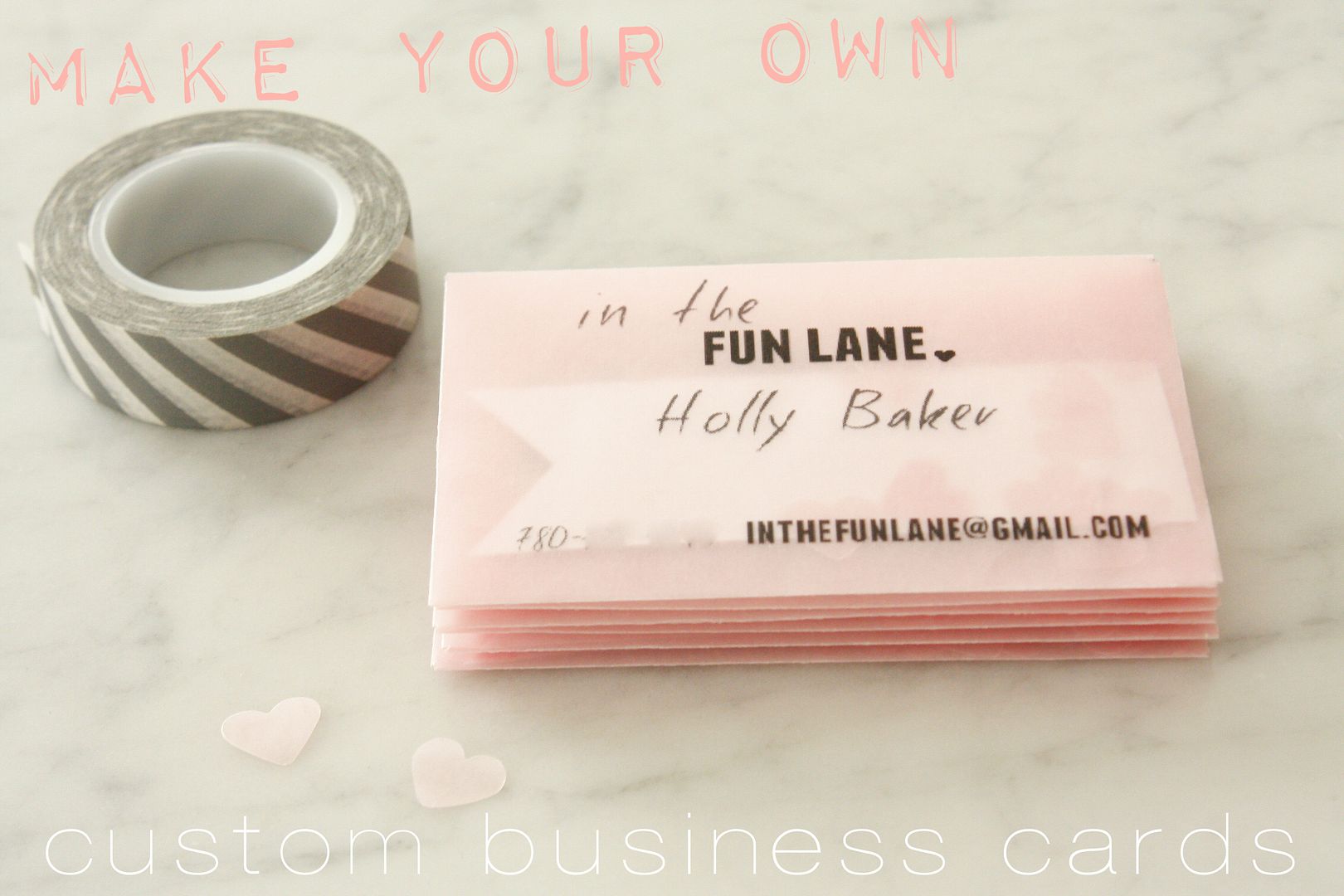 It is hard work defining your business or brand, and being unique is definitely one way to separate yourself from the pack. I have been hesitant to have business cards done up for my blog. My day to day life really does not revolve around my blogging career (not that I would consider blogging my 'career', you usually have to earn a living to call it a career and my blog revenue just barely covers a fraction of the projects I share or blog about). But that is not the point. The point is that once in a blue moon I do wish I had a card on me. Specially one that really portrays me and what I'm about!
So I decided I should set about making a batch and discovered they were actually quite easy, specially for how fun and unique they are. If the mood should strike you to whip up a batch of your own blog 'calling cards' here is how I did it.
I wanted to do business card sized envelopes in vellum for a modern vibe, but you could do any paper medium (maybe even fabric?). I had a roll of vellum so I cut a few standard letter sized pages out of the roll.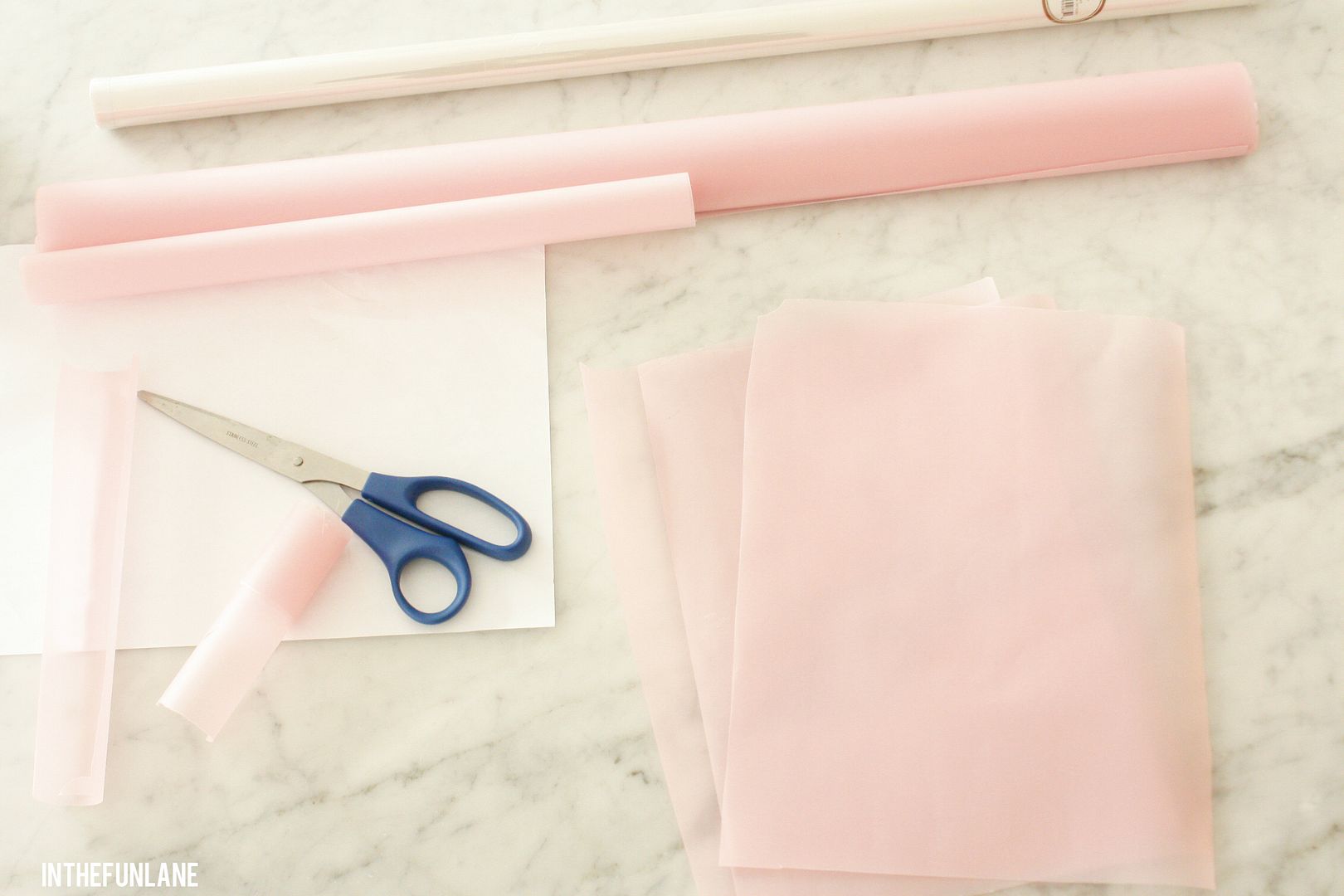 Next I created a template for where to cut and included my contact info on the print out and threw my paper into the printer.
( I have a blank template below for you to use)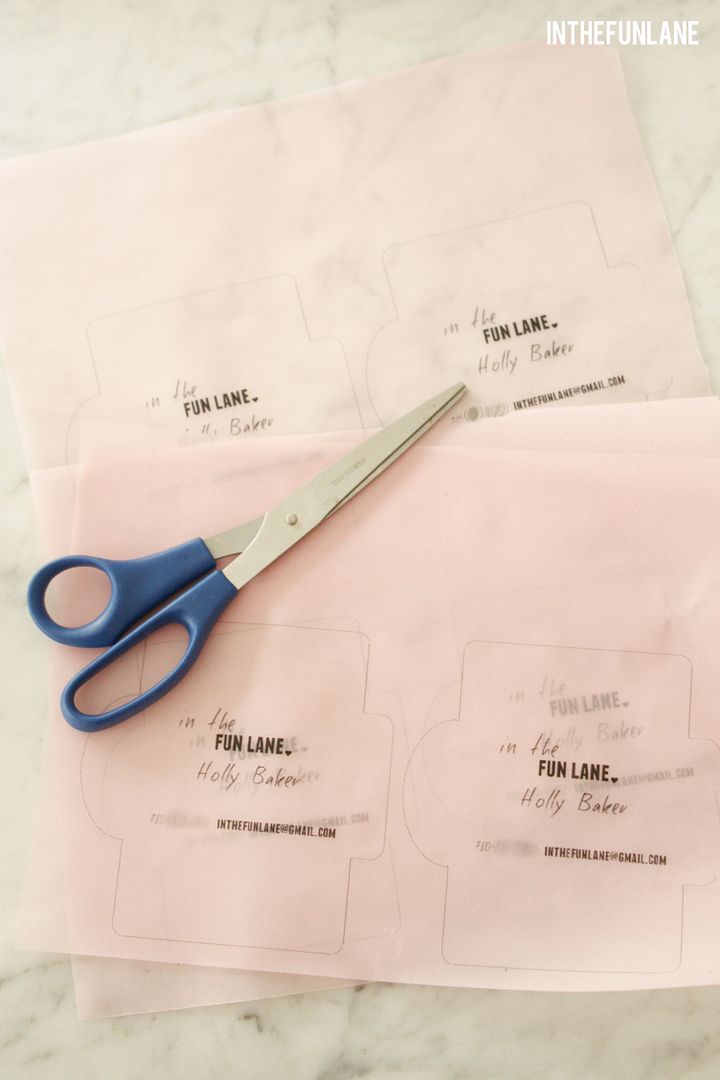 Just using a pair of scissors I cut them all out. I may look into finding a punch if there is such a thing, but it really wasn't more than 5 or 10 minutes of cutting for all of them.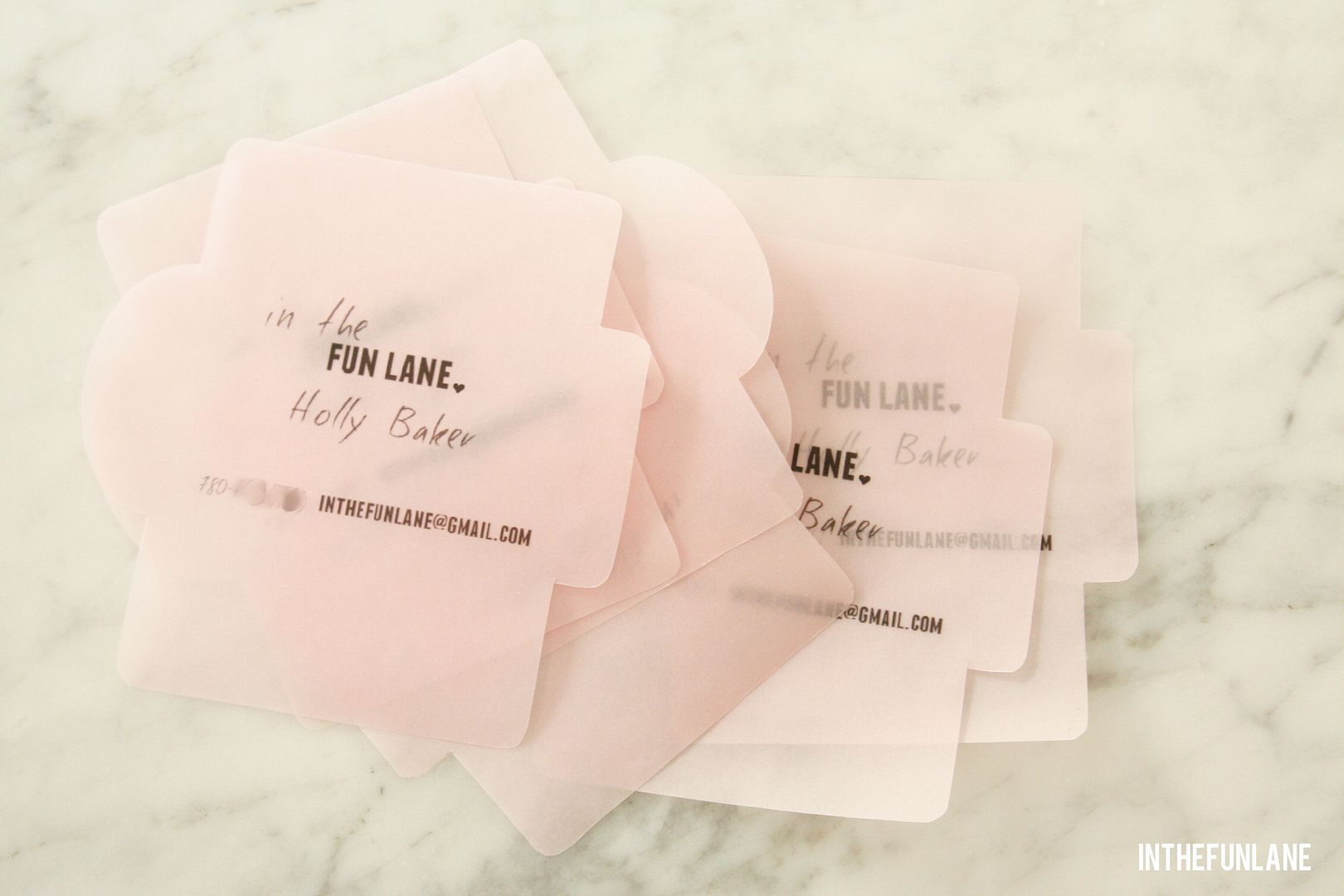 Because I used vellum and didn't want template lines printed on my envelopes I removed the 'fold lines' from the template I originally made (also below) and used a ruler to do straight, sharp folds.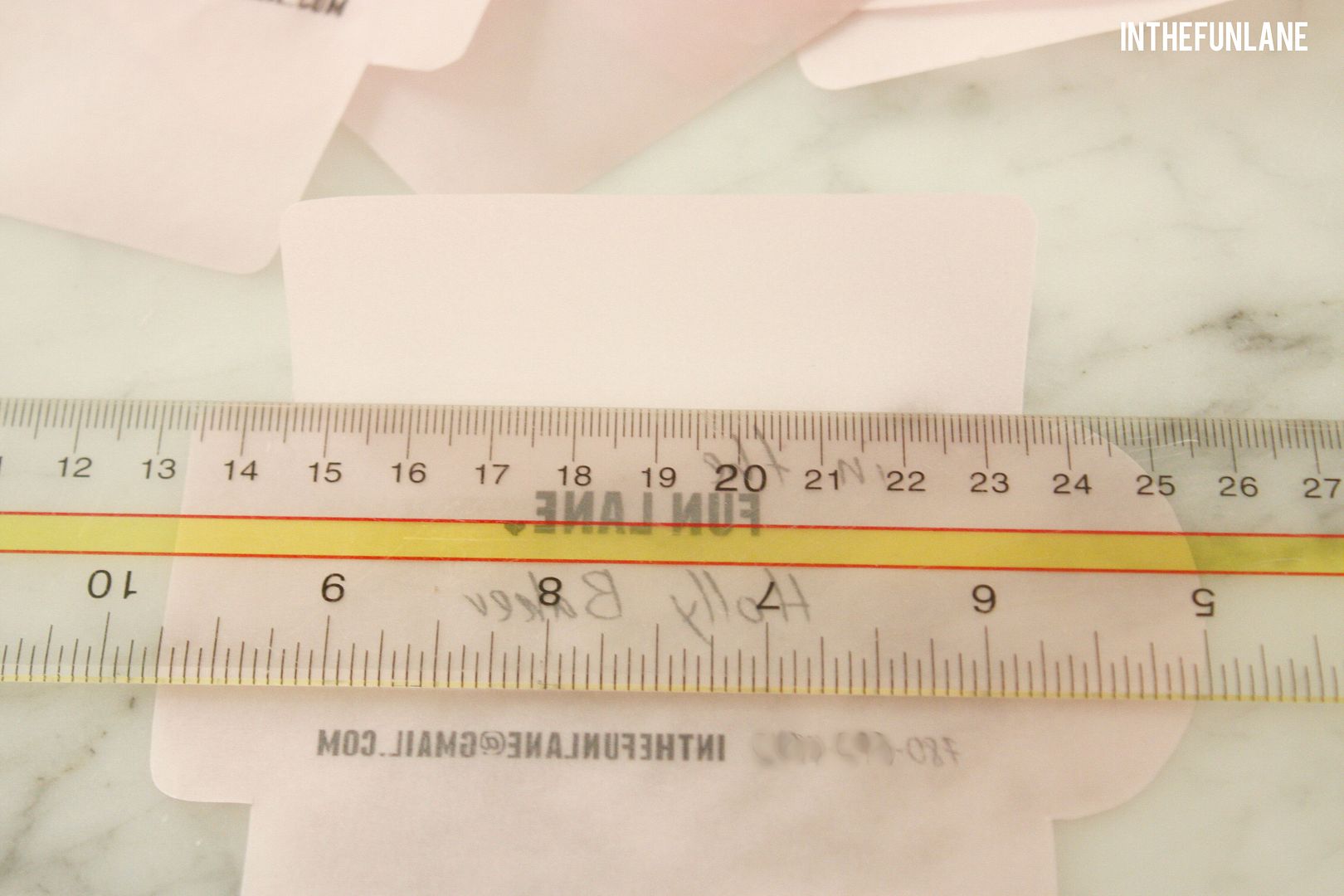 To keep the glue under control I used my glue pen, but you could use a glue stick as well. To keep the envelopes looking sharp I placed them under a stack of books while they dried.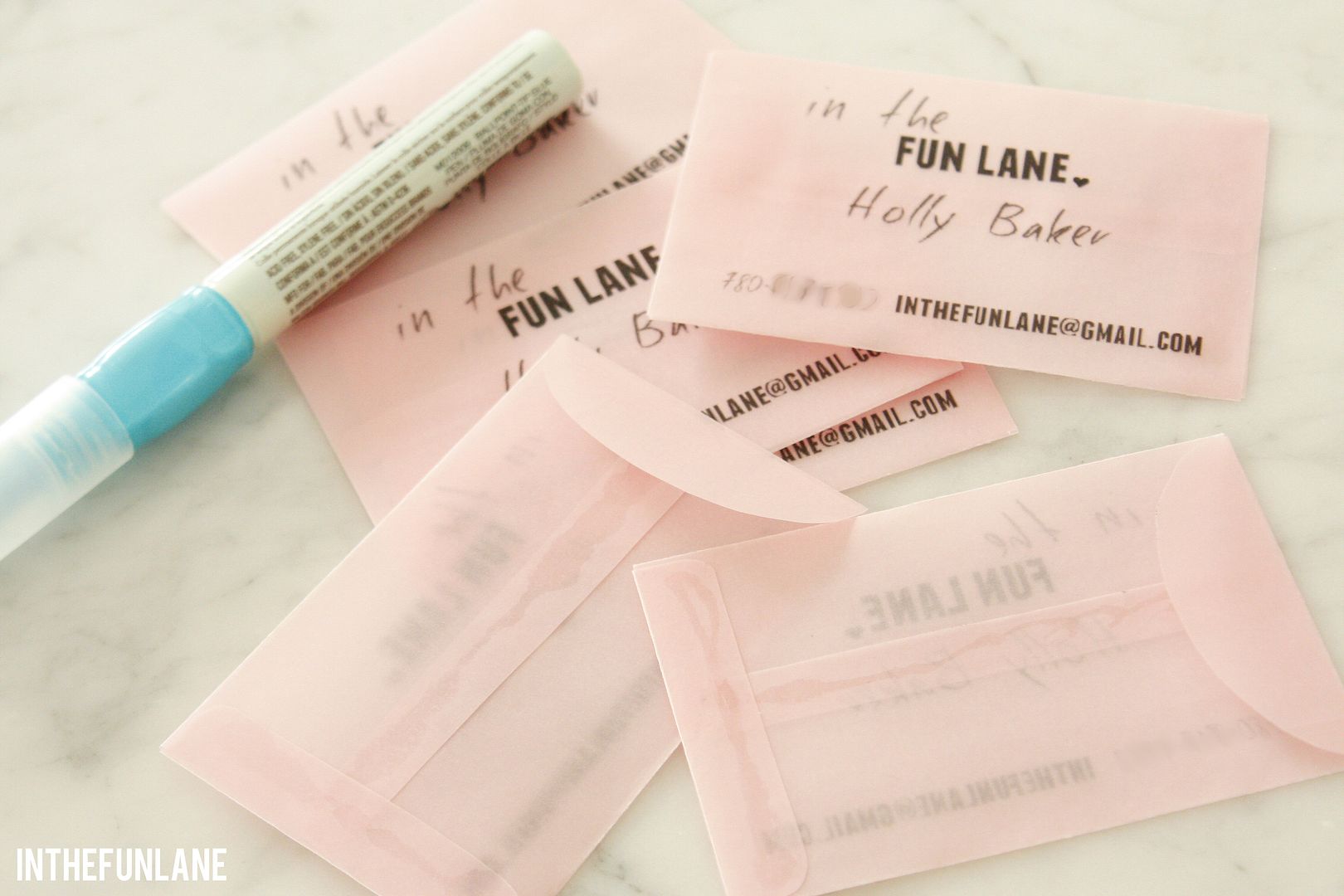 Next, I wanted to make a cute little filler for inside my envelope. This was one reason I loved the idea of business card envelopes, because it is hard to cram a ton of info on such a small surface, let alone portray your brand that clearly.
These were just printed on white cardstock and cute manually into little flags.
And because FUN is the name of my game I wanted to include a touch of the unexpected with some confetti hearts I punched out of scrap vellum from cutting the envelopes out.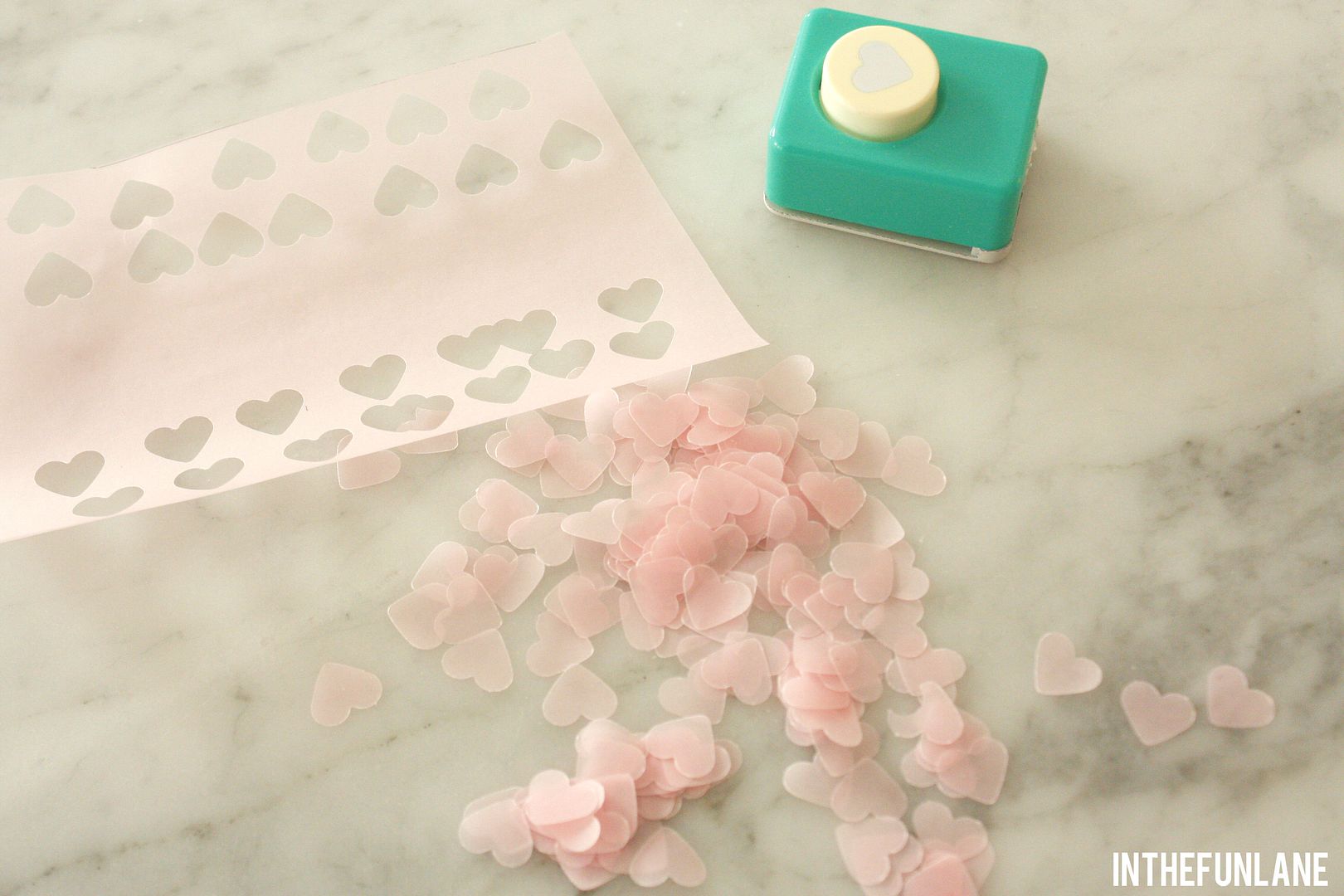 All packed up and sealed with a little swatch of washi tape.
I love how the translucent hearts and envelope all layer so subtly. And I cannot wait to start handing them out!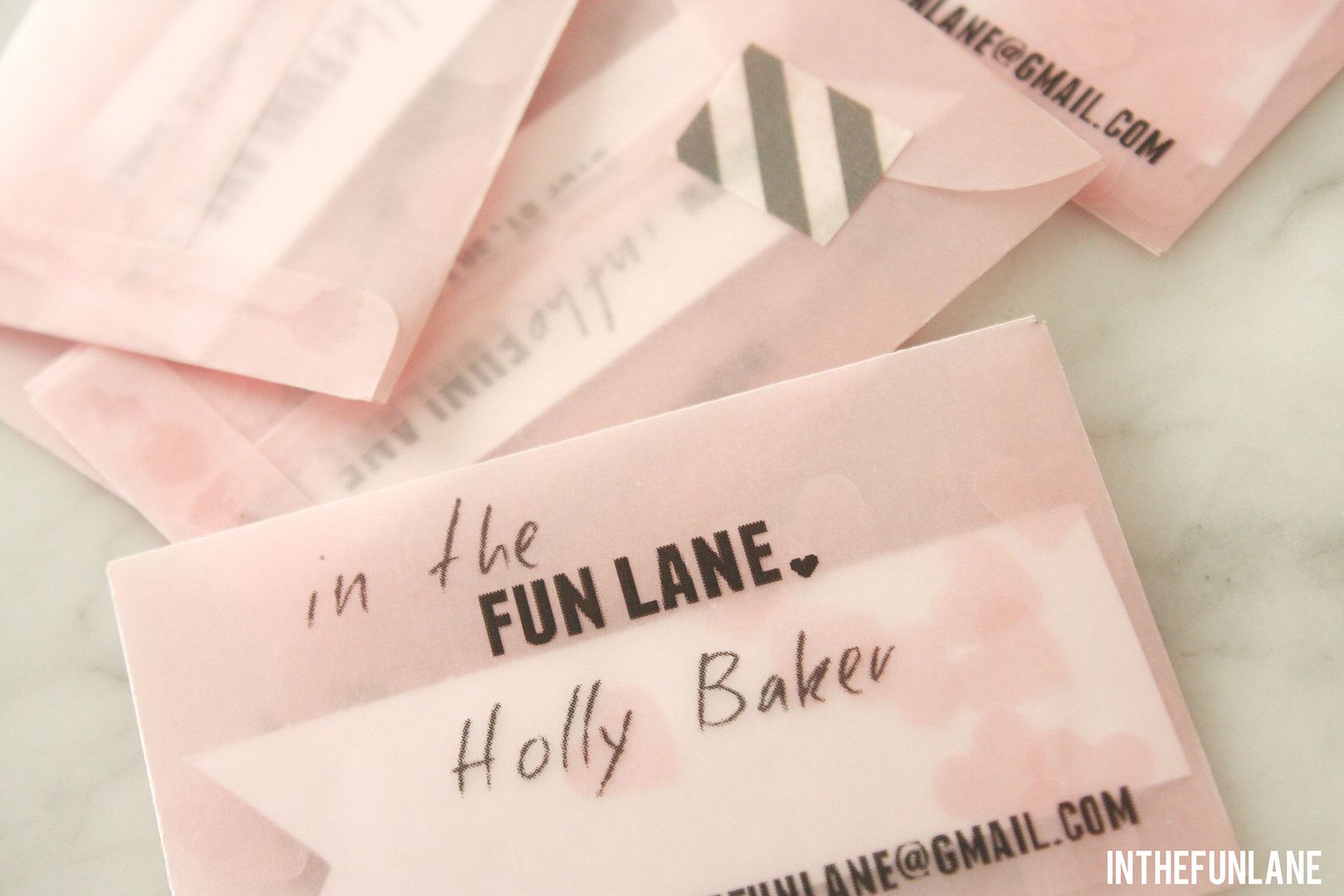 Click on the images below to see the original, larger sizes. To add your text use any editing program or go to pixlr.com if you don't have one.
Template with fold lines: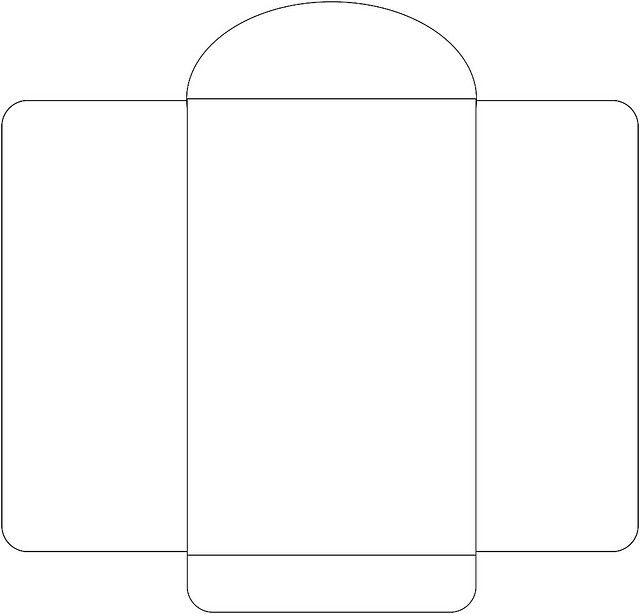 Without fold lines and in a lighter grey in case you want to use vellum as well.