W
ell, I'm happy it's Friday! and I'm even happier that I can see what some of our friends have been working on in our Scrap Week Party!!
My very last Scrap Week project is a simple, easy-as-pie Spring garland.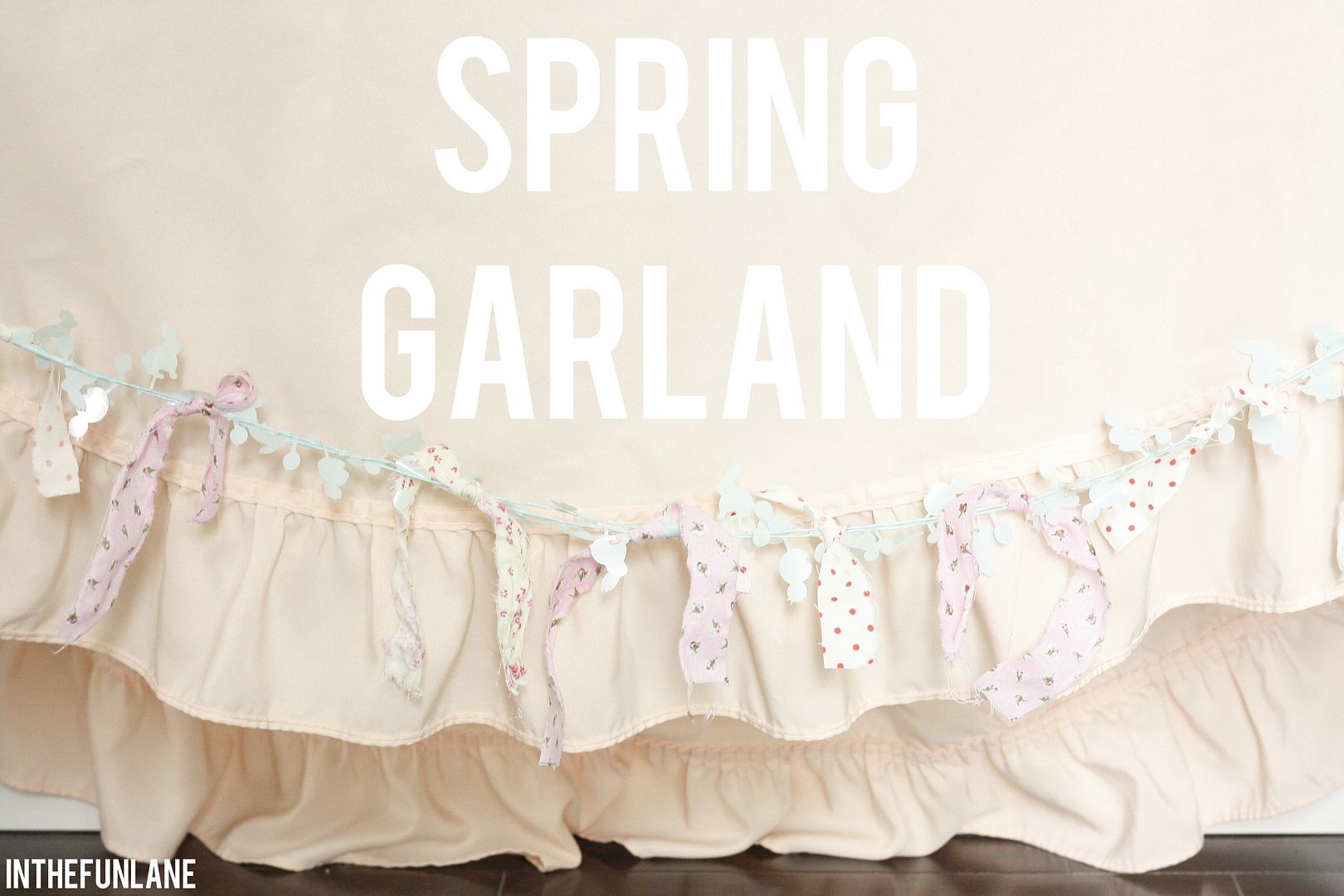 The only thing you need is one or two hoops of a wire garland like these. I found these ones at my dollar store but I know that most craft stores have them too.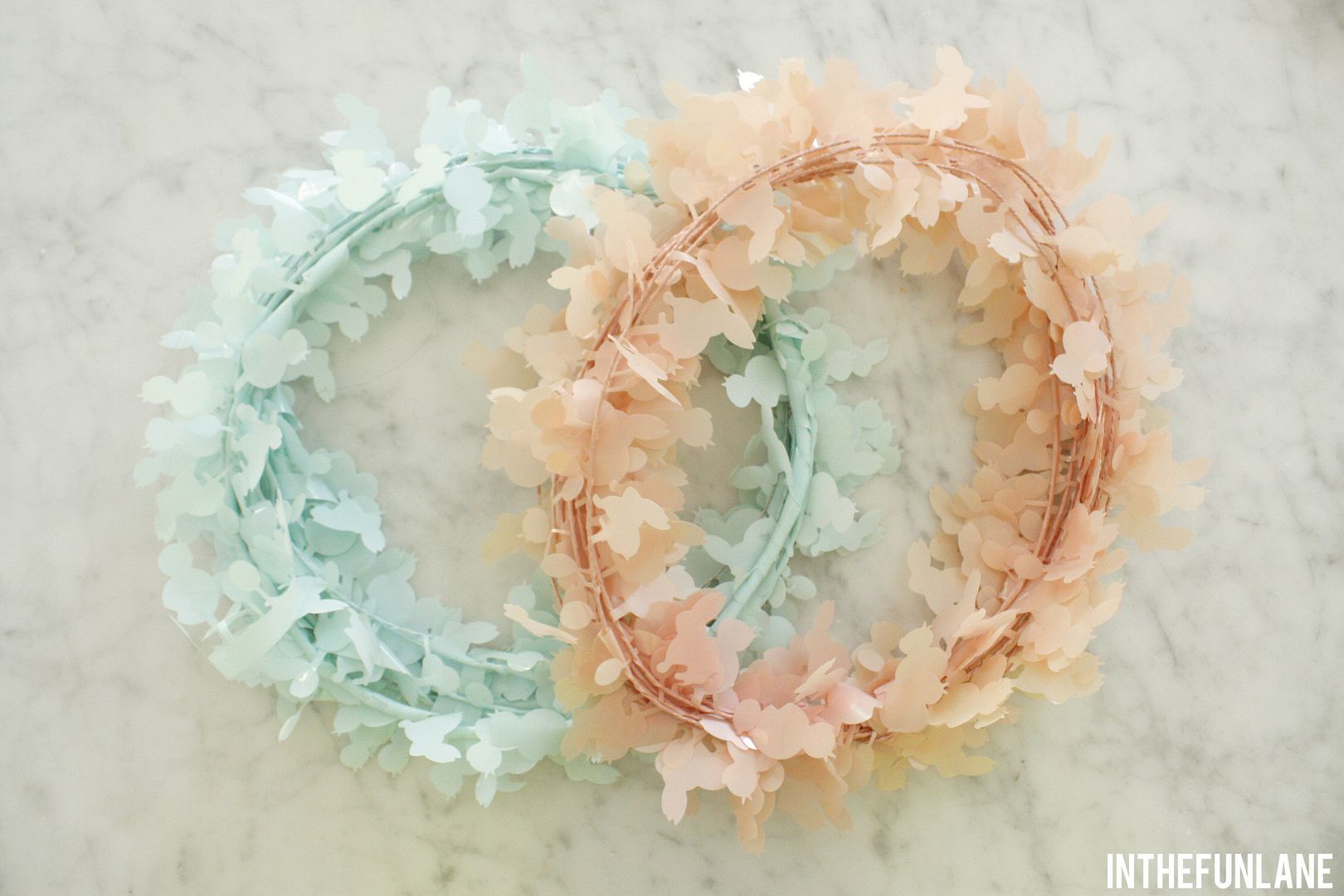 Four easy steps sum this bad boy up.
First, I doubled up my wire garland for a little my substance. It felt bare with just one strand, but this is just personal preference.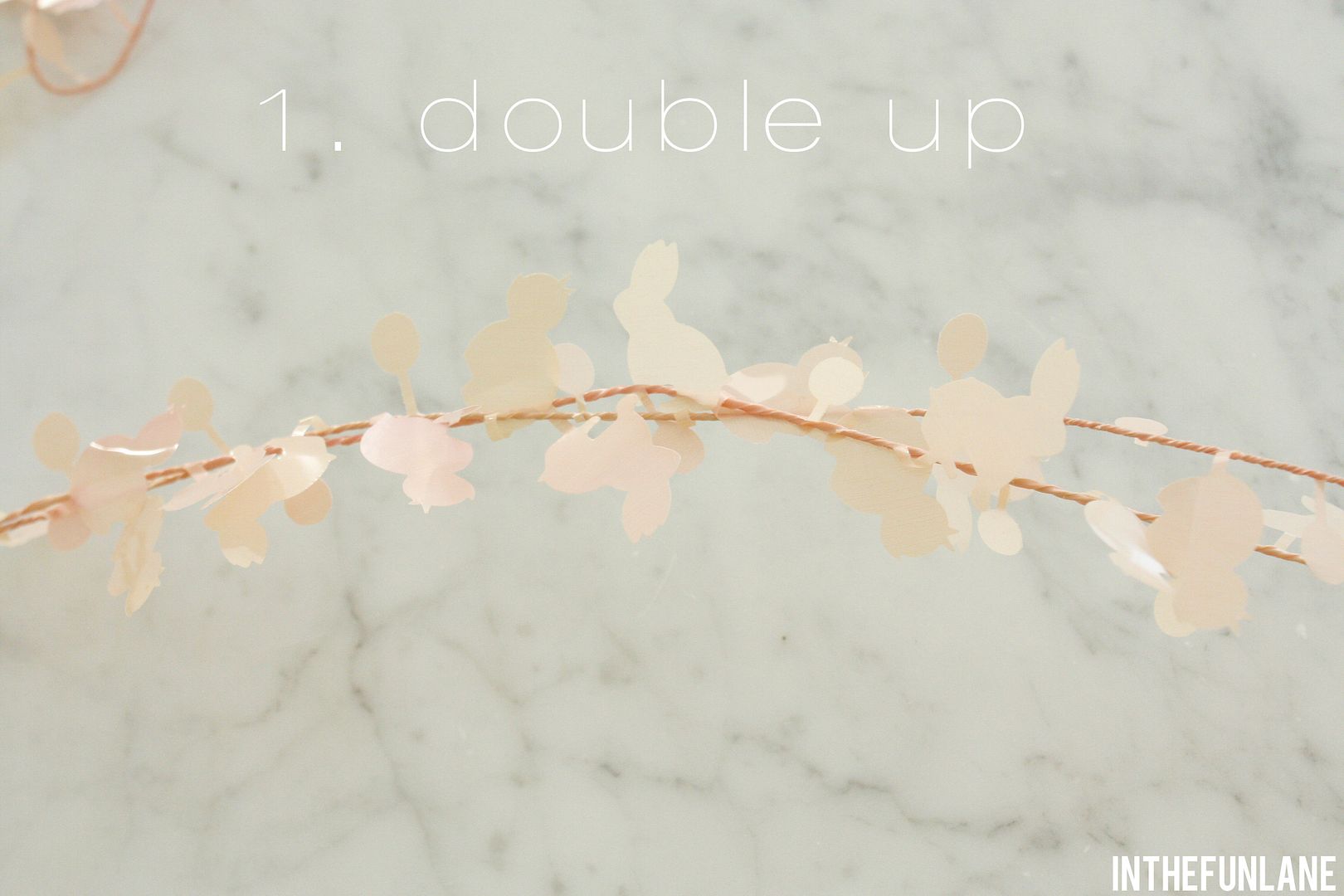 Then I cut a few more of my scraps into little 5 inch by 1 inch strips.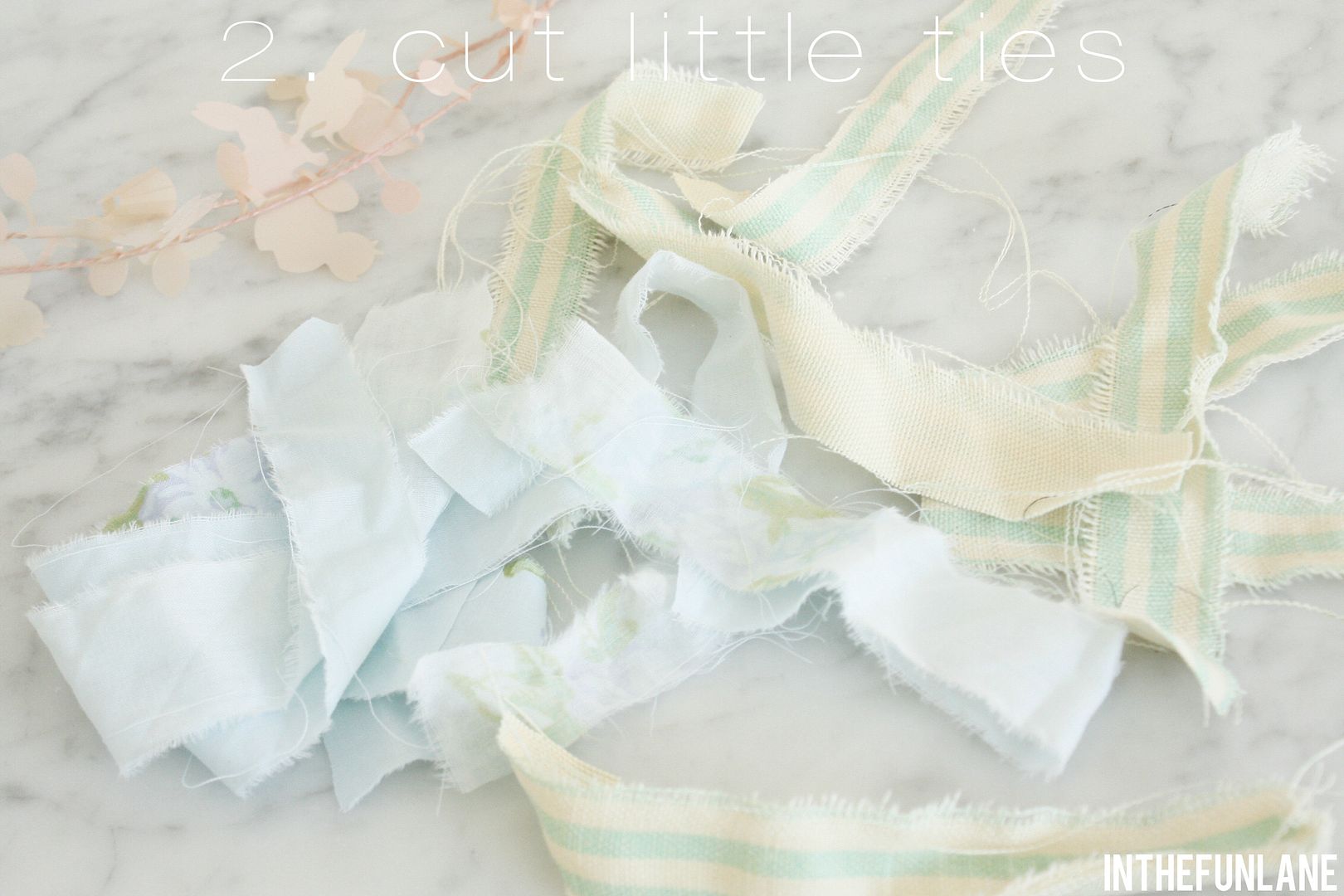 Tie them on in any pattern or frequency you like.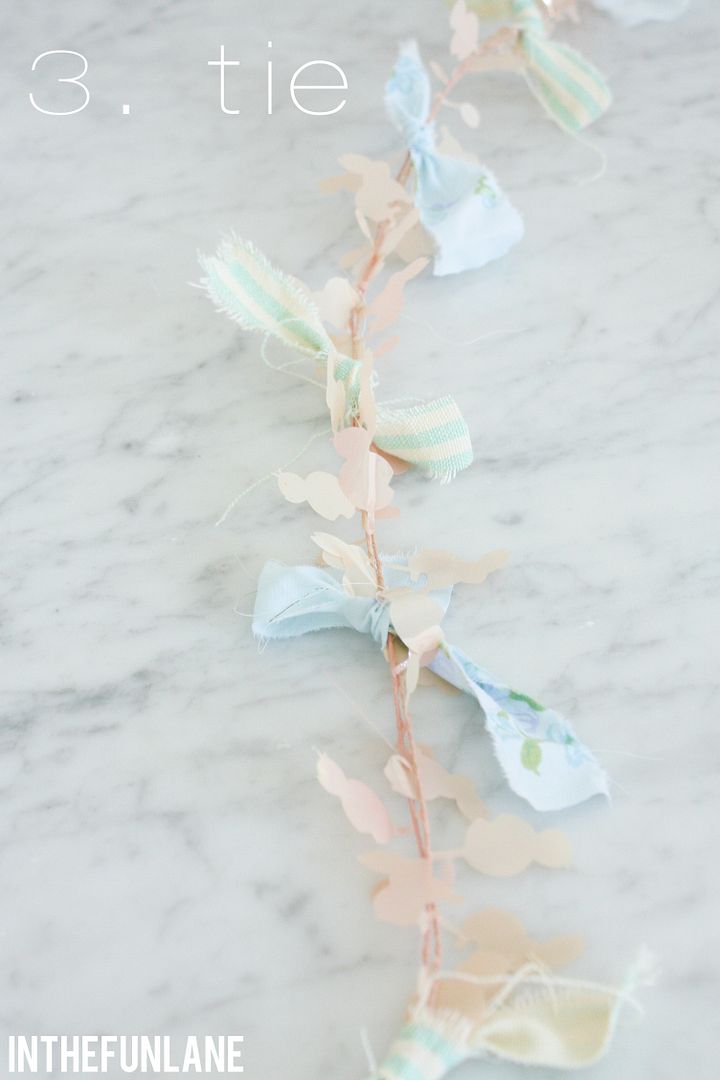 Then put it where you please!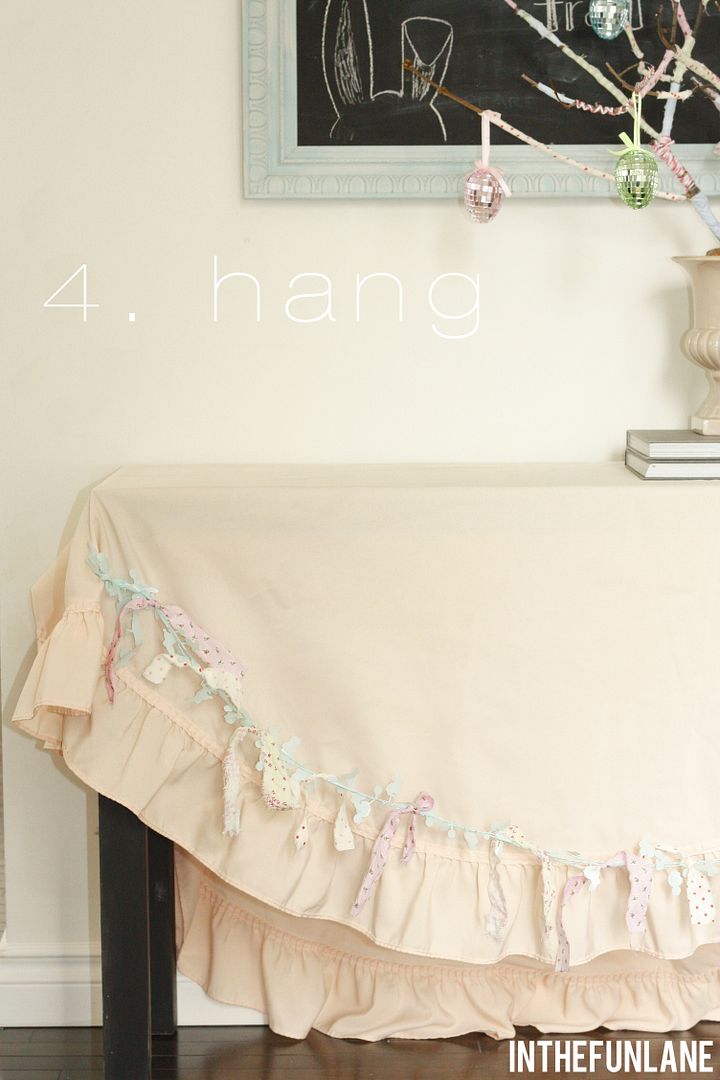 I pinned one to the table cloth and washi taped another to a wall where I am working on a little Easter vignette.
I love that it is so light weight that you really can just tape it or hang it absolutely anywhere you want a little festive touch of Spring!
Pretty cute for $1 in materials and 5 minutes of time!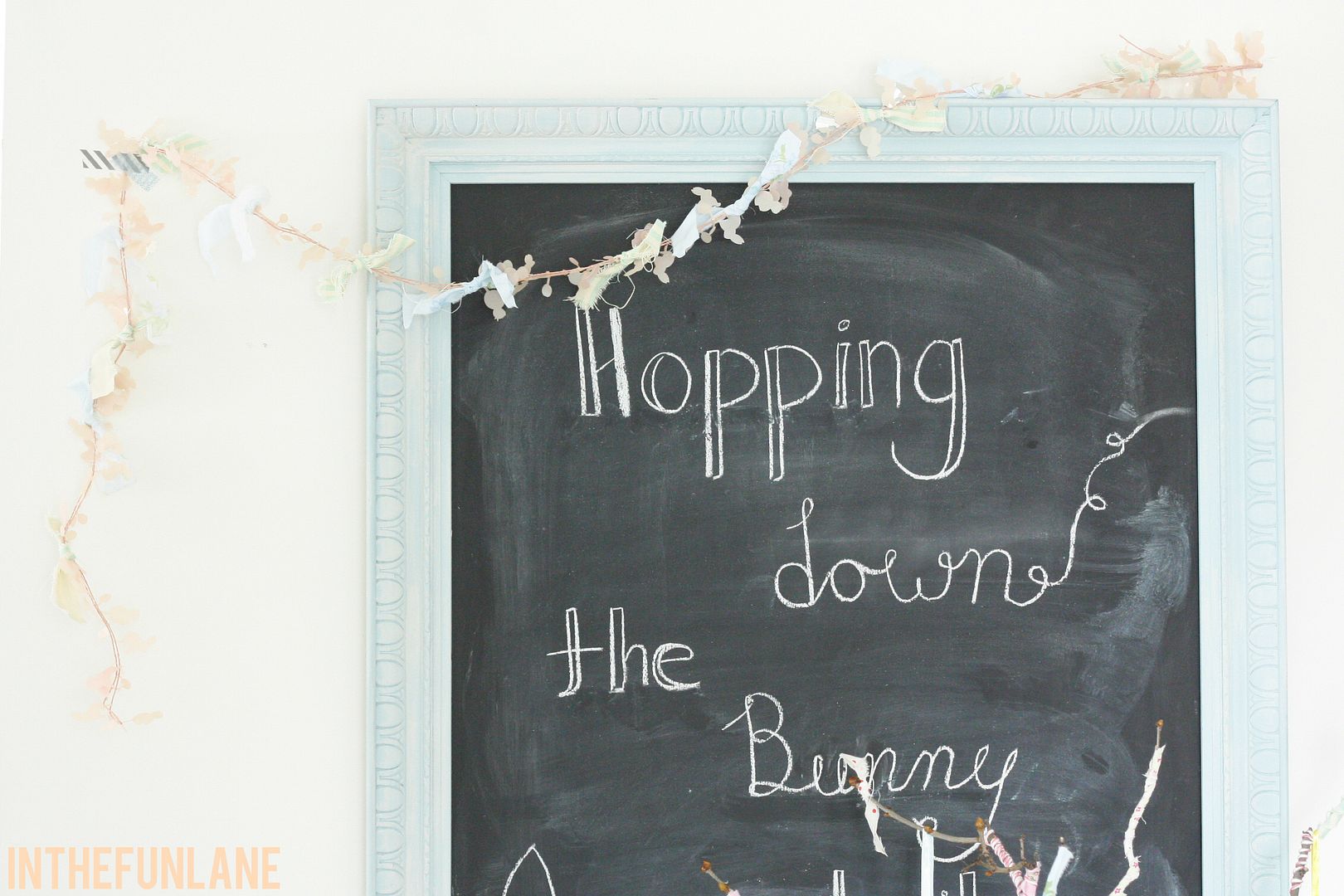 Did you work on a project for Scrap Week? Here's where you share with us!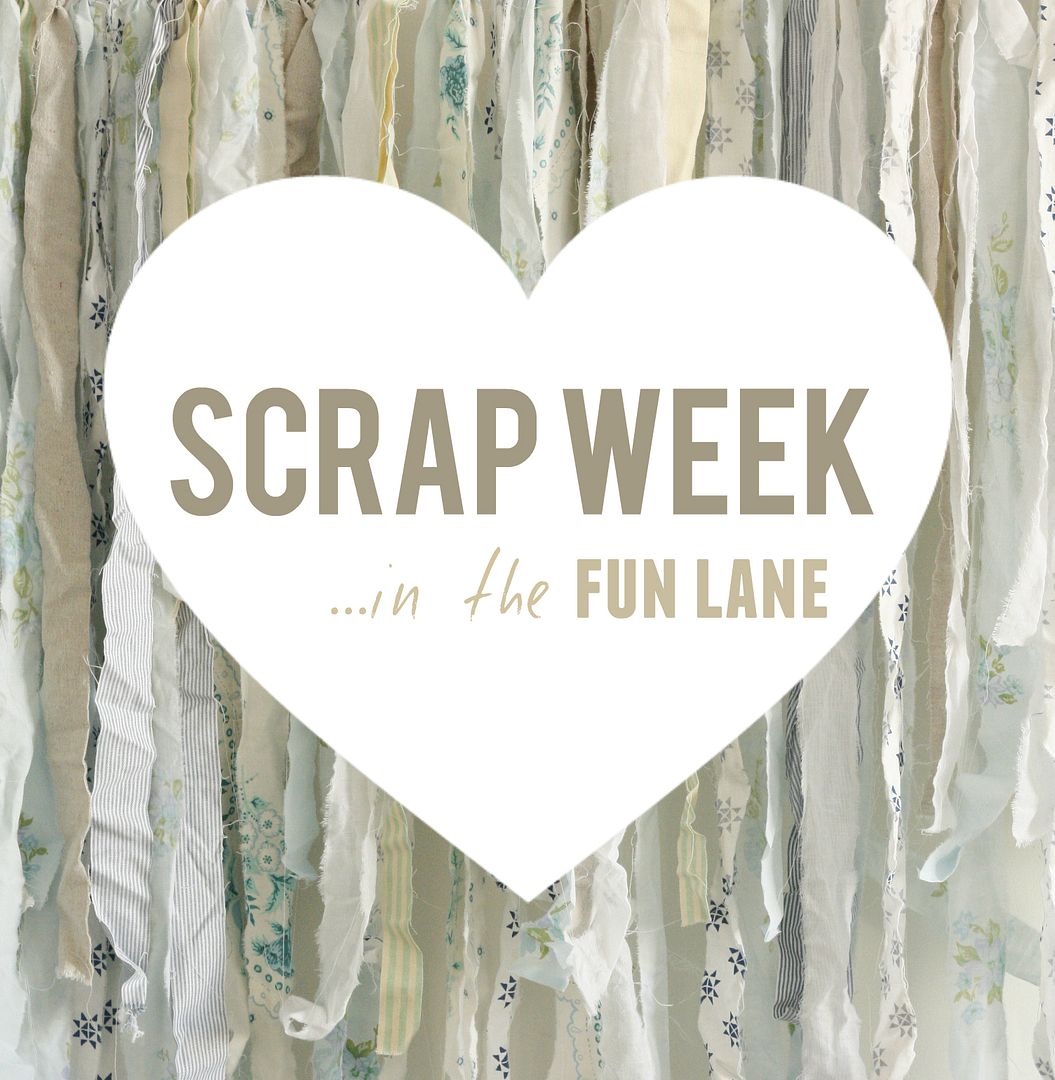 Please stop by and say hello to all the crafty McAwesome folks who took the time to share their projects as well and I hope you enjoyed scrap week as much as I did!!