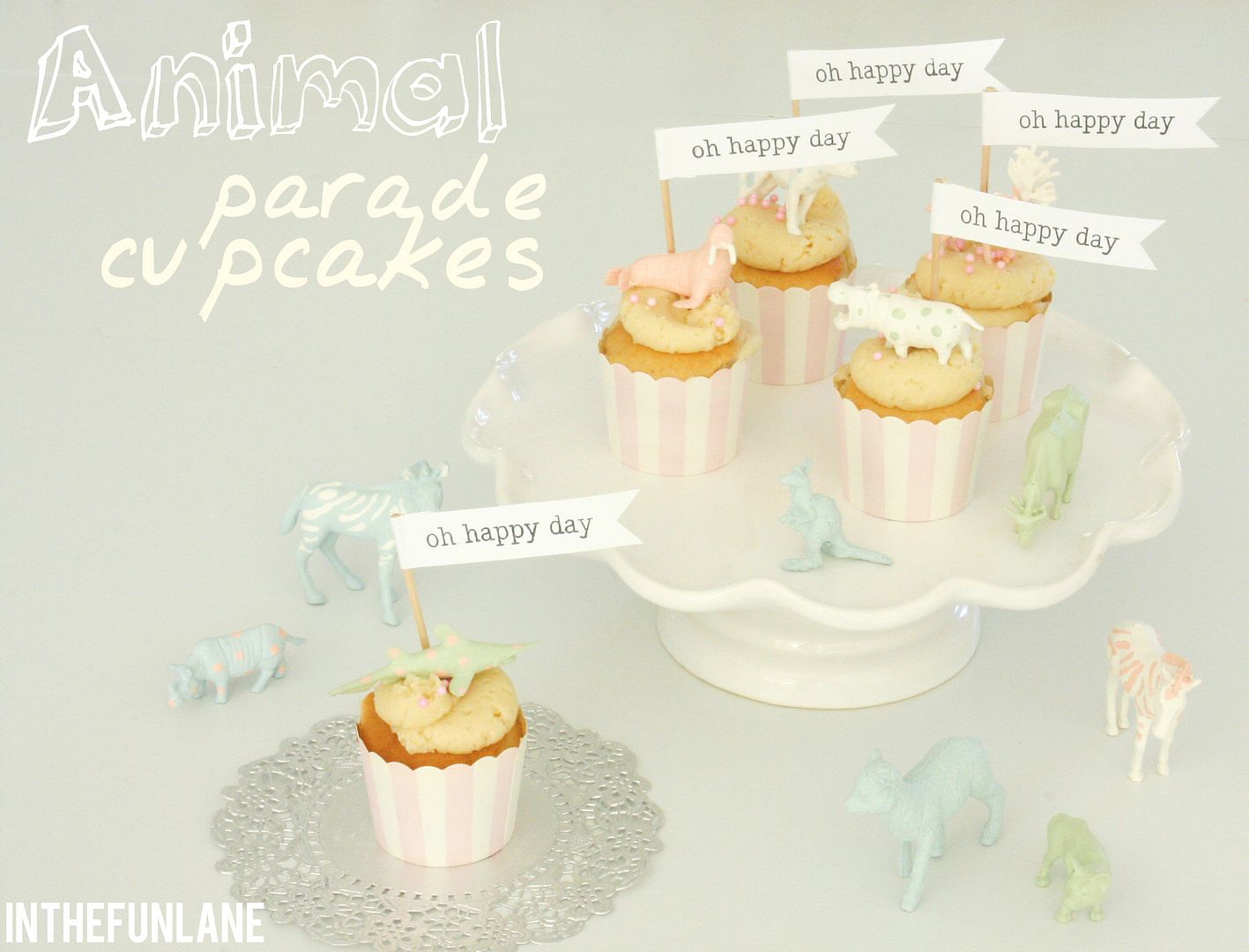 These fun and happy cupcakes are actually a creation of Wren's and I found them so adorable that I just had to share!
If you have little people or a party on the horizon I am sure these will please everyone.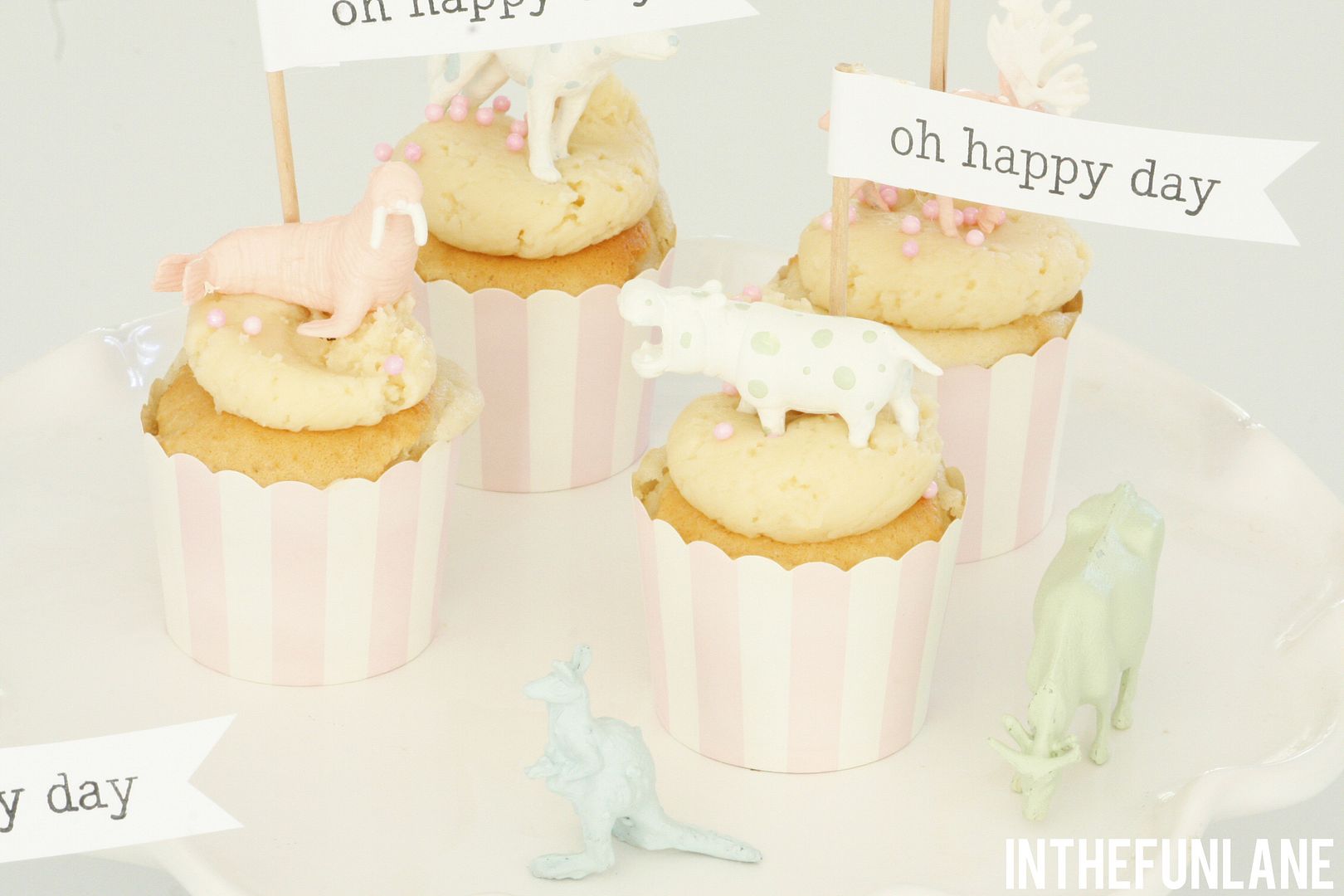 Our project starts with the animals. Wren and I picked up a bag of various animals at a thrift store for $2.99. Some of the animals had stripes wearing off and were ready for a new lease on life. We tossed them in the dishwasher just to get them all clean before we started painting.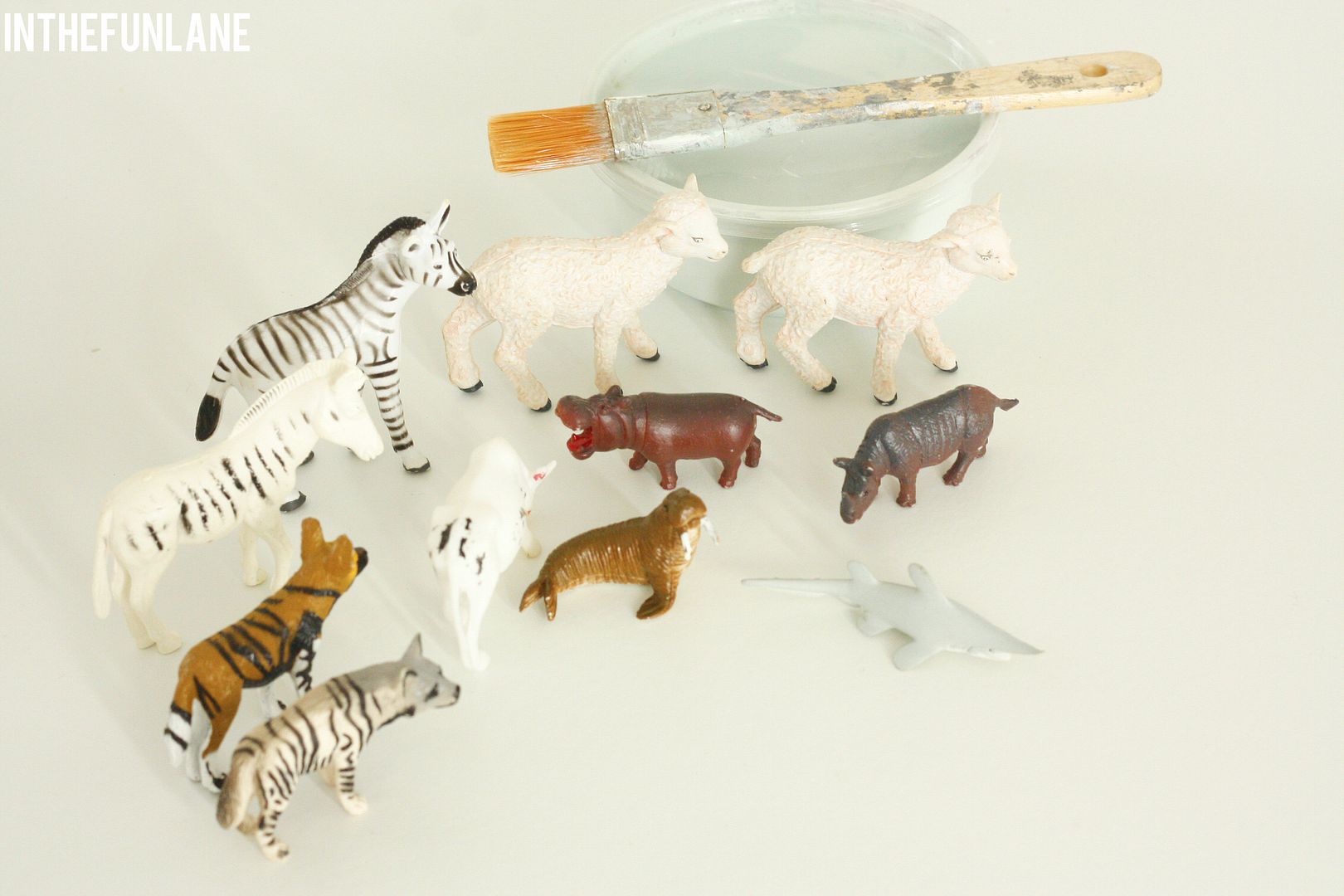 With a few paper plates and our favorite colors of craft paint we gave each animal 3 coats. After they were dry we added a few variations to a handful like polkadots or stripes, but others we just left as is. To do the polkadots and striped we just used the blunt end of a skewer dipped in paint!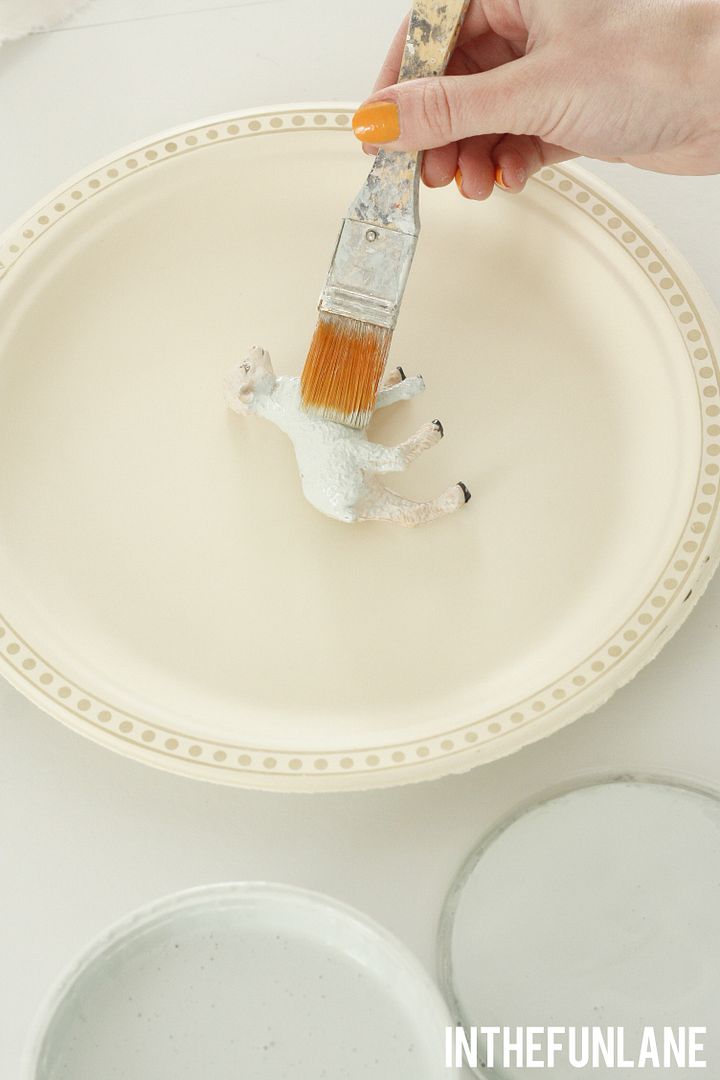 This is where Wren came in. We originally just planned to paint and play with the animals but she really wanted to put them on our cupcakes. I am well aware that craft paint is not edible and probably not a good idea to use on products touching your food. But for a little afternoon fun I felt it was fine. Would I leave the animals on the cupcakes for days? Probably not. For an hour or two? yeah. If you have an issue with it I am sure it would be easy enough to mount the animals on skewers with some hot glue so they don't quite touch.
To give our cupcakes a little hint of color and a lot of flavor we diced and added blackberries to a boxed white cake mix. These adorable baking cups are AMAZING because they don't brown or discolor during baking, I am a huge fan. You can find them here at Sweet Social.
All iced up, with a few nonpereils Wren stuck her favorite few animals on enough cupcakes to serve at a family dinner we had at our house.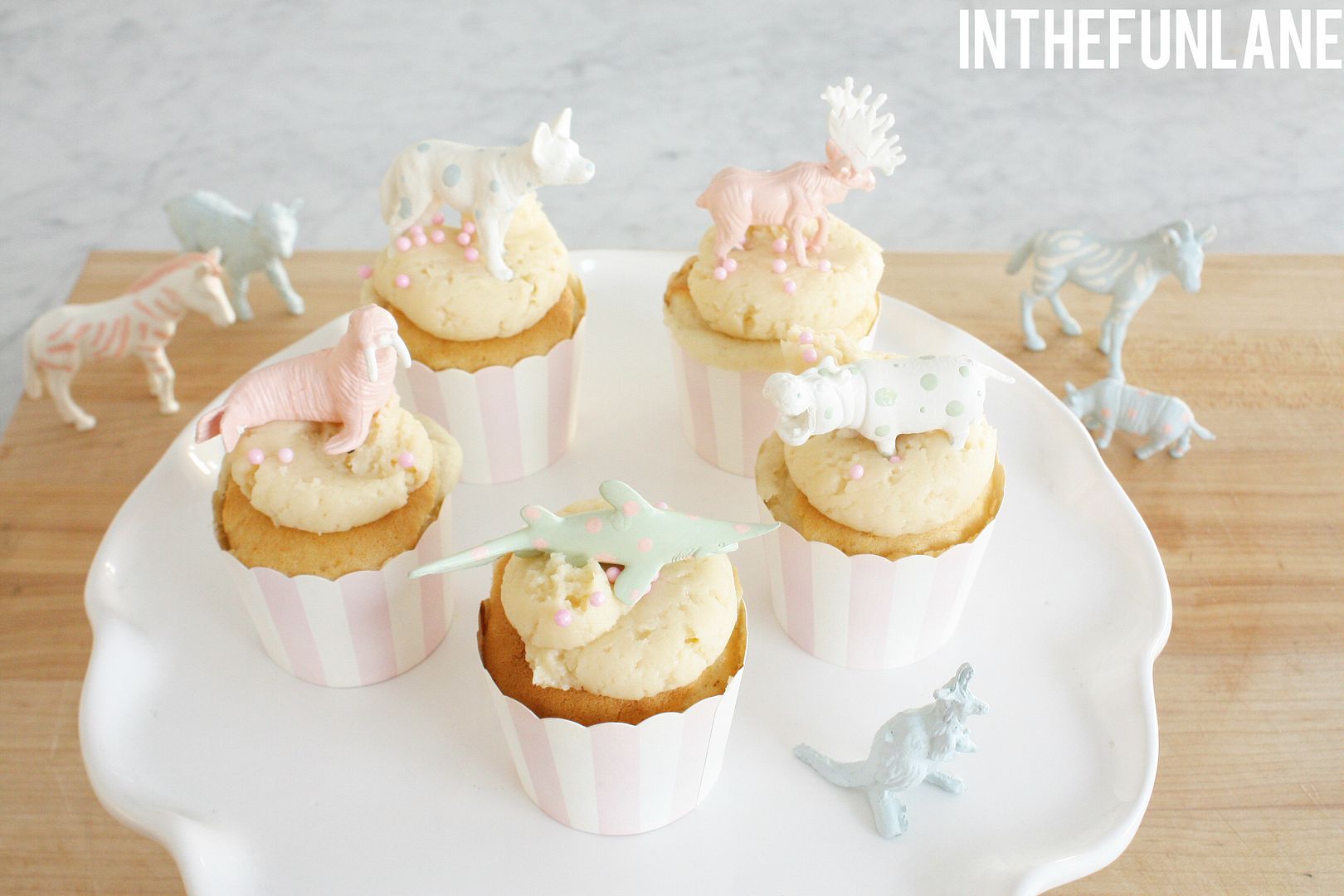 To top off our creations we used our favorite stamp and made little flags on skewer sticks. A Happy Day, indeed.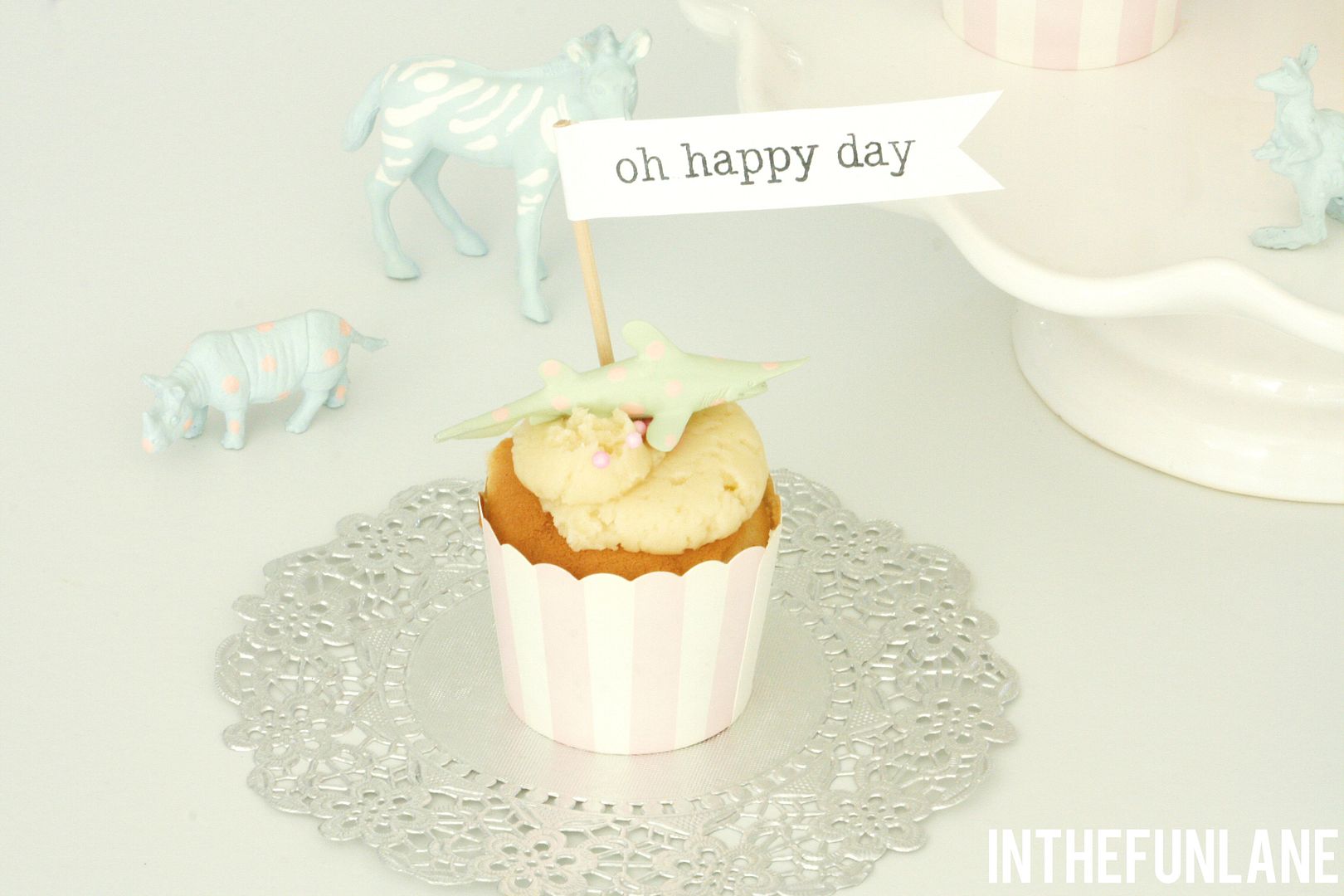 The rest of our zoo wandering around, waiting for dessert to be served.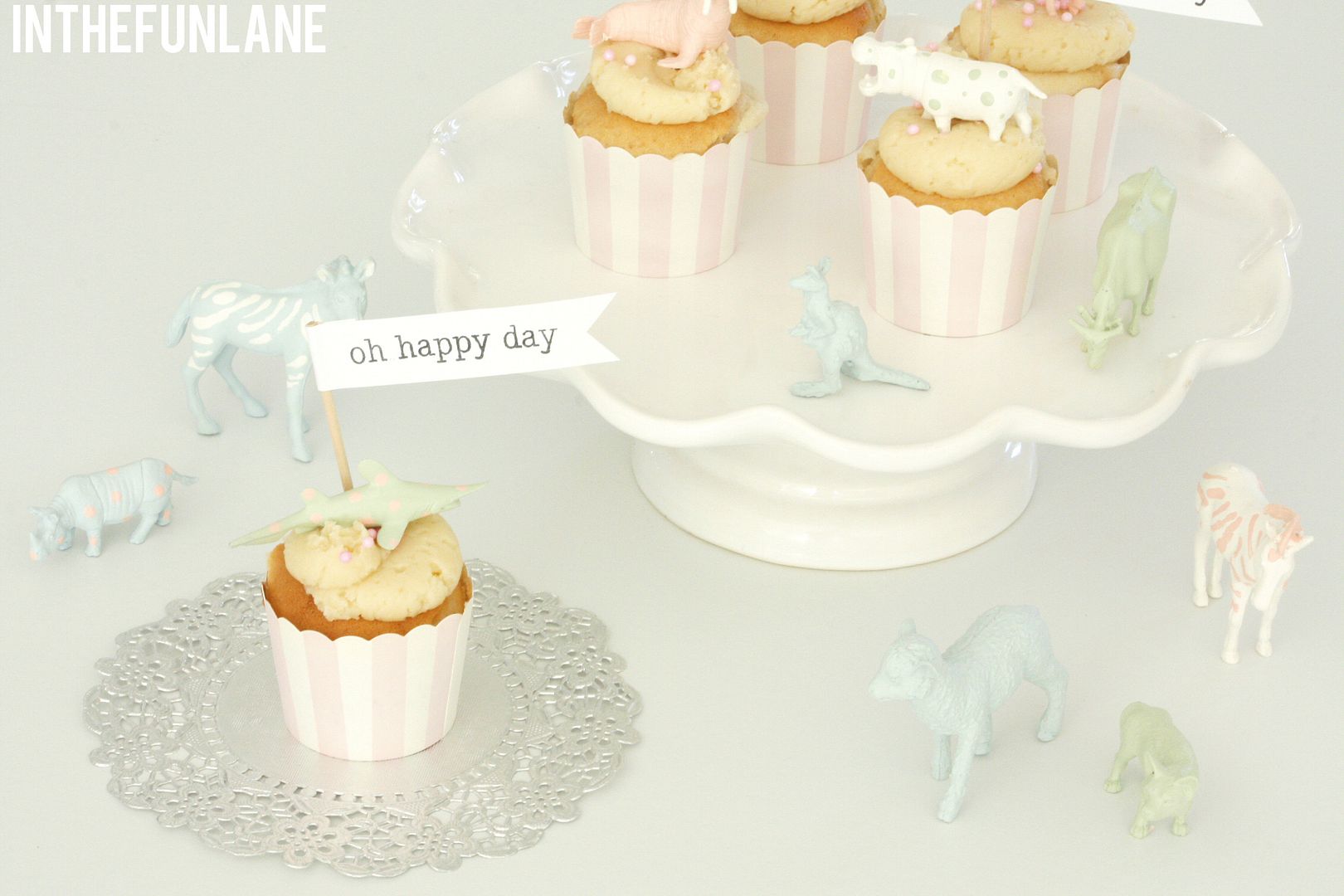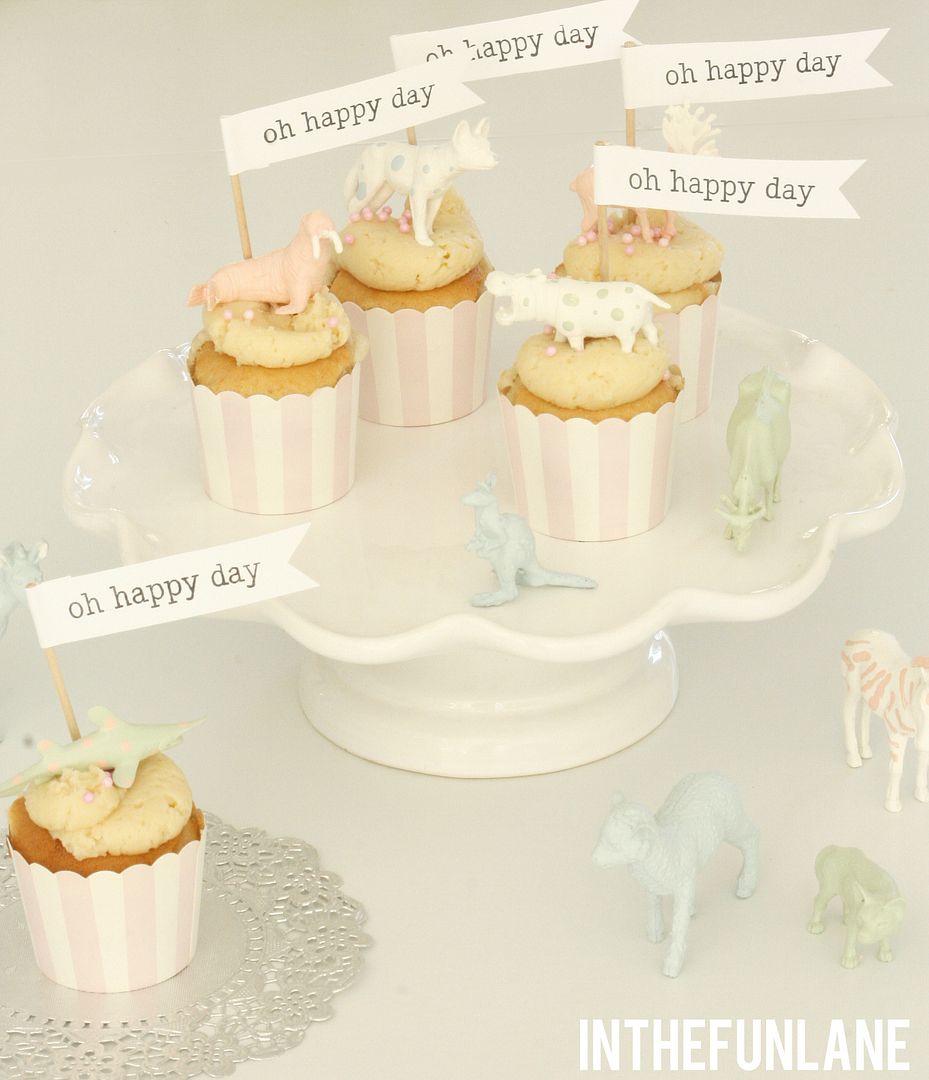 Be sure to stop by tomorrow to enter a really cute, customozed giveaway I'm hosting!