I finished a little project for my assistant, aka Wren. We want to renovate her bathroom this fall and I've been on the lookout for random odds and ends that could work in there
.
A stool is rig
ht up there among necessities for toddler bathrooms if you want to keep those pearly whites white! But I figured it is something we can always use around the house at any time. So, when I saw one at goodwill I didn't hesitate to get the makeover in progress long before the reno commences.
Plus, I am not about to turn down a helper at wash time!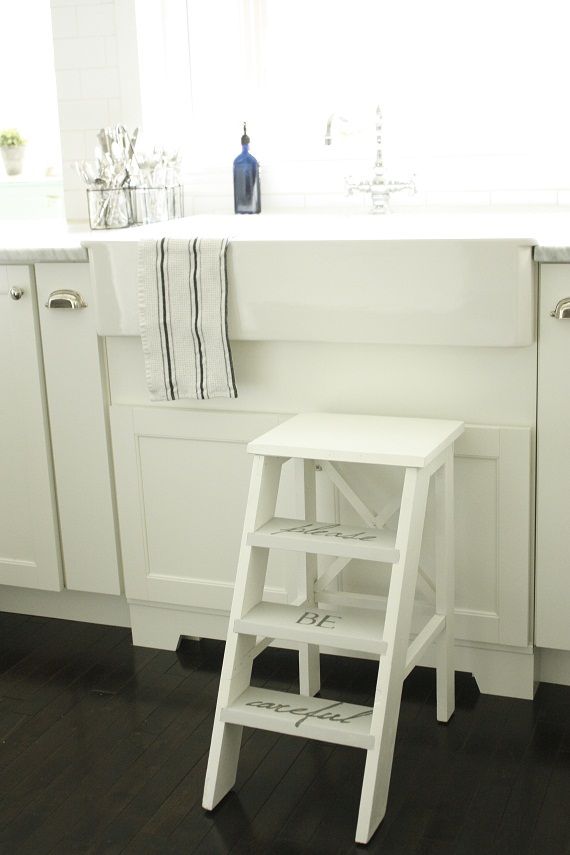 It all started with this $6, homemade stool. I liked that it was a little higher than many new ones and the X detail on the front was adorable.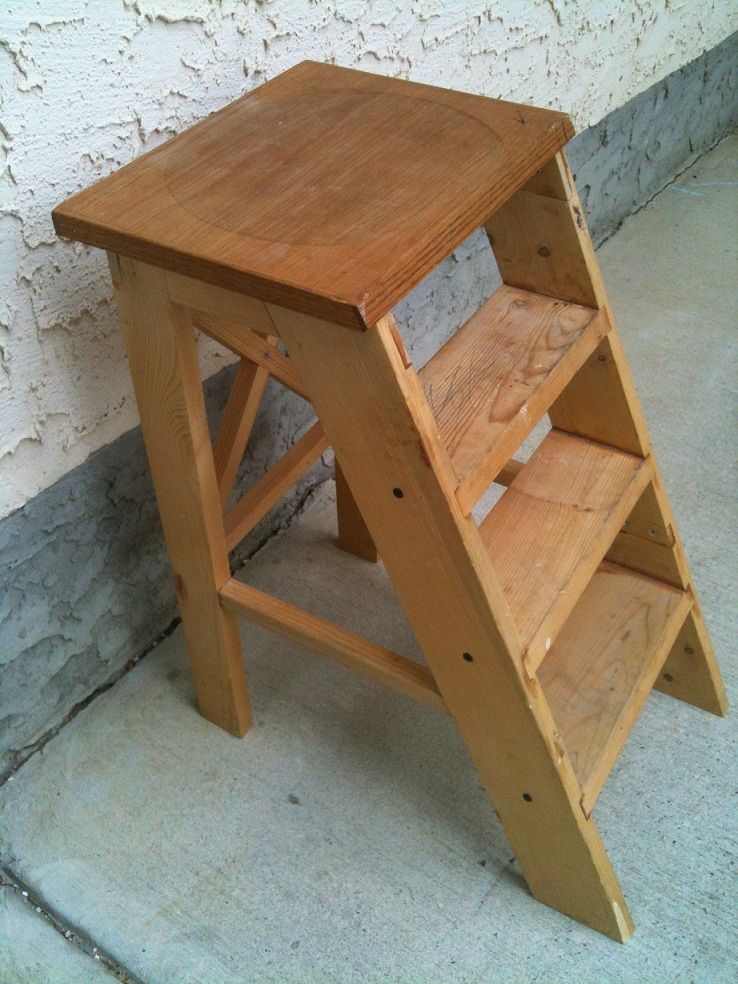 If you have a stool you want to try this on here are the steps I used for mine.
Prime and paint. Do not skip the ever important priming step if you are working on original, unfinished wood!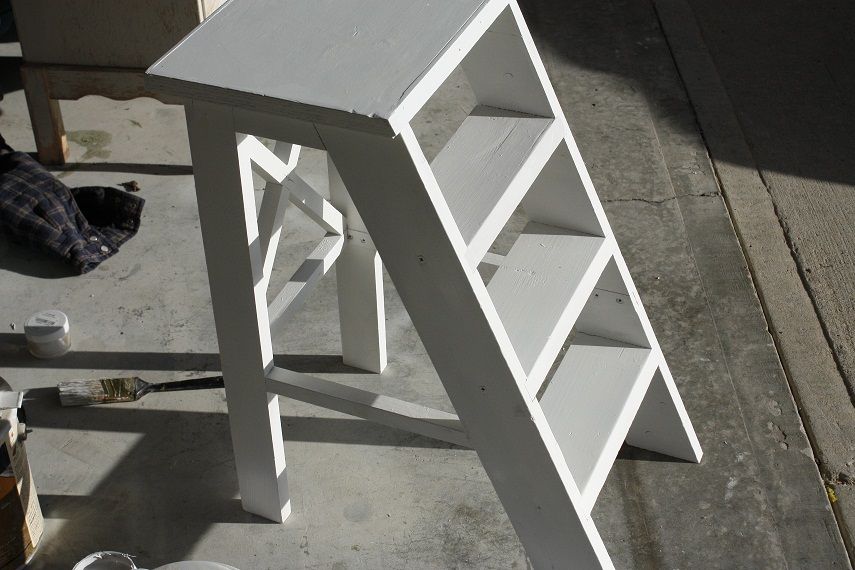 This is optional, but I decided to paint out my steps a very light grey for a soft contrast. I actually played with the idea of doing Ombre steps but ended up deciding on using words (I felt both would be a little over powering for such a little item).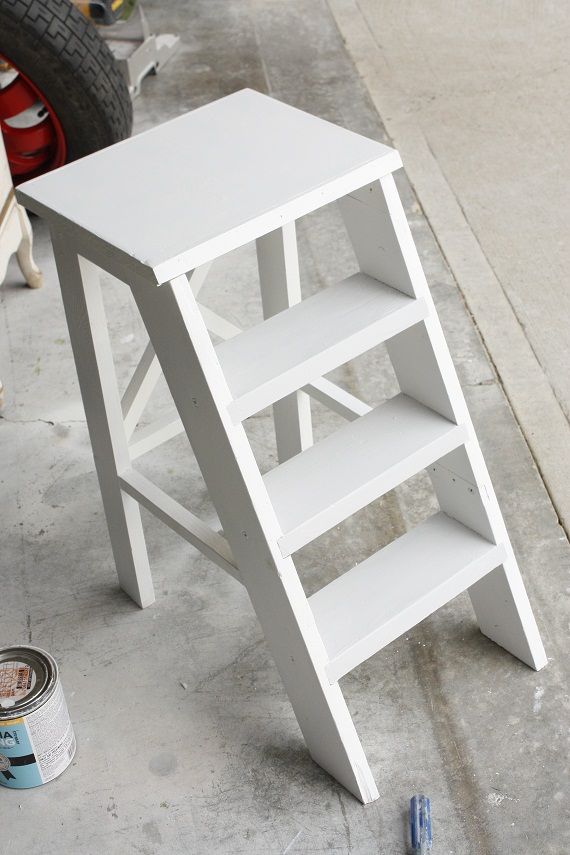 Print out your phrase in what ever font/size you like. Once it is printed hold the paper up to a window backwards and trace it with a pencil. Press fairly hard so you leave a good amount of carbon on the paper.
Hold your paper in place and rub it like crazy with a smooth, hard object. I like to use the back of a screw driver or the top of a pen. It makes it easy to know where to rub since you can see your printed word on both sides of the paper. It's okay if it isn't too dark or perfect, just as long as you can see enough to go over with a paint brush.
Paint! I like to use an old make up brush (sitting on top step) and slowly fill in with a dark grey paint. But you can do any color so long as it easily covers your pencil marks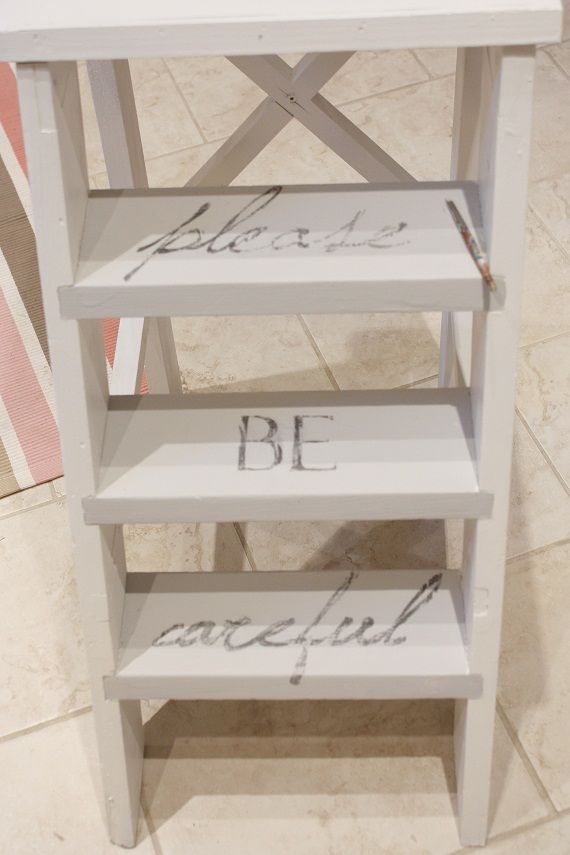 I have a little helper who is already in love with the steps now that she can easily access the snacks.
As evidenced by bite marks in 5 different peaches...